For those seeking a truly unique Italian white wine– so distinctive that few drinkers associate it with a chardonnay or pinot – consider a rosé or blush wine featuring the Greco grape. Greco wines are some of the most popular white wines to consume in Southern Italy autumn months, when the grapes are in full harvest.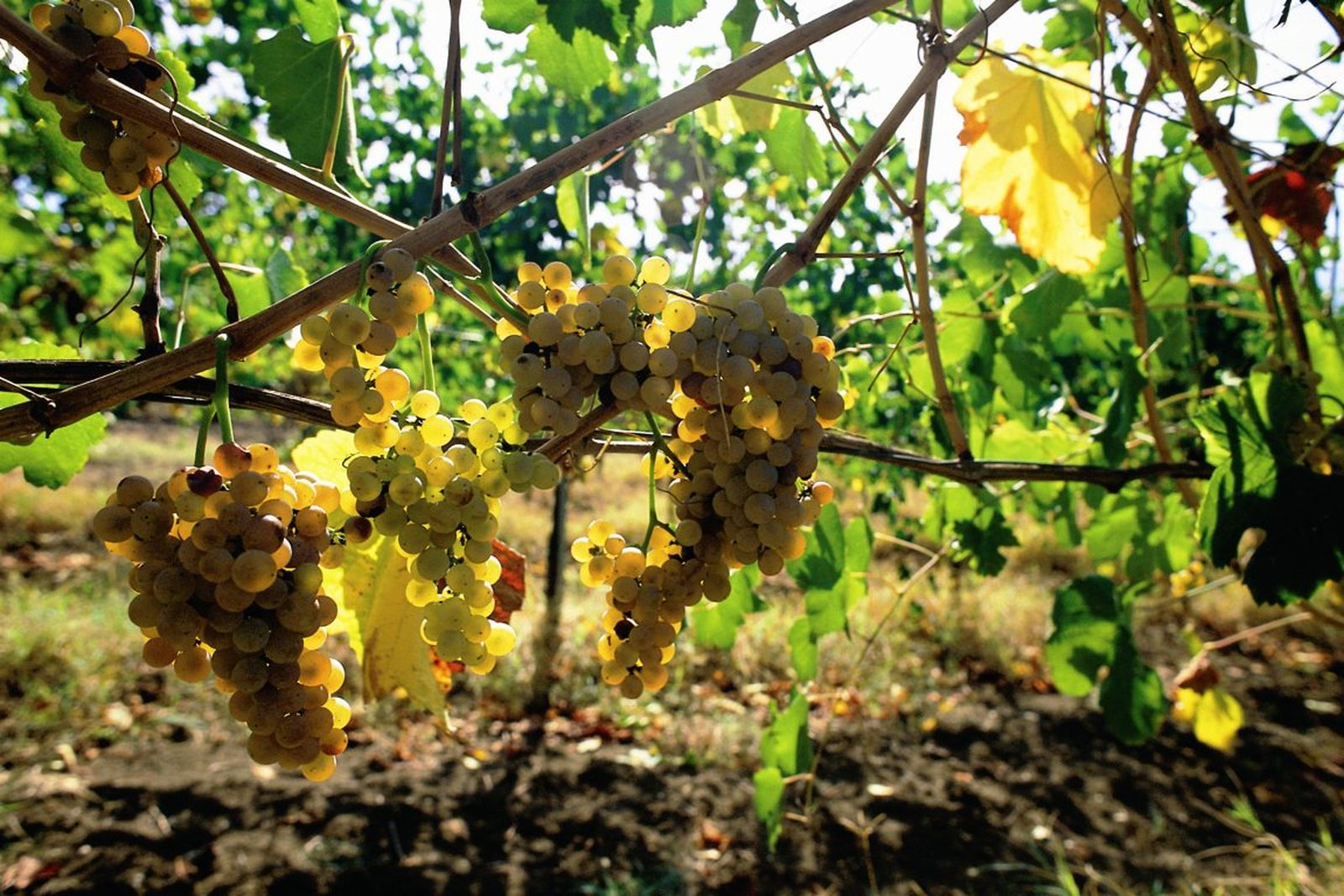 The Grape
As its name implies, Greco originated in Greece and was transplanted by Greek colonist to southern Italy around 600 B.C.. The grape flourishes in that region due to the area's volcanic soil and favorable meteorological conditions, which bring out Greco's intriguing aromatic flavor. A hearty fruit, the Greco grape resists most climactic conditions well, except for excessive rain in proximity of maturation.
The warm southern Italian sun, therefore, allows the Greco to flourish. This holds especially true in the eastern part of Campania, in Naples and nearby the communities of Avellino and Benevento. S
ome Grecos also grow south of Campania in Calabria, Basilicata and Puglia. Embracing the grape's extensive popularity, all four regions in southern Italy have some production of Greco.
Greco also maintains a balanced acidity and possesses a distinctly nutty almond note. The grape has a golden yellow skin with some little brown speckles that occur as part of its natural composition. To best enjoy its fruitiness, consume Greco within its first couple of years after the release. As it is a fall wine, Greco ripens best by October, and goes well with many traditional Italian fall dishes.
Food Pairings
Greco pairs well with delicate fish such as sole and catfish, especially when served in a light lemon sauce. It is wonderful for drinking with a variety of savory foods and can go well also with baked, roasted or fried fish. A fresh seafood salad and fried calamari with lemon sauce provides an excellent pairing with a tasteful Greco wine. Do avoid, however, seafood with heavier tastes such as tuna or salmon, which are better suited for other, more full-bodied wines.
Another flavorful combination is Greco with a light appetizer or salad. Non-vinegar-based d
ressings work best to bring out the full flavor of the wine.
The alcohol content of wines made from Greco grapes is high and can reach 13 percent. In order to fully enjoy a Greco wine, serving temperature is a recommended at 50-54 degrees Fahrenheit/10-12 degrees Celsius.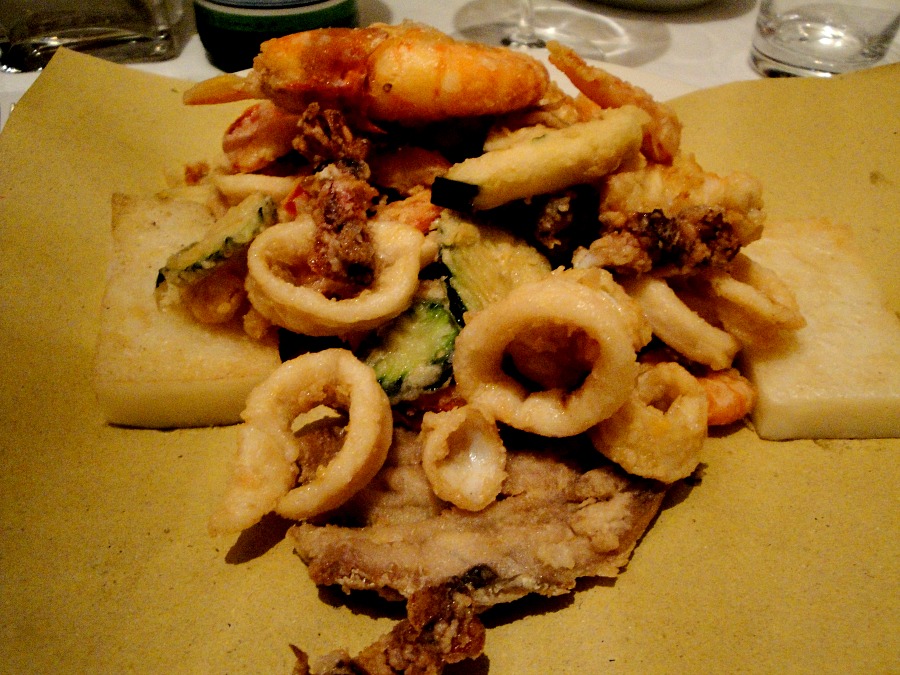 The Latest Innovations for Greco Grapes
Of all the Greco wines that can be paired and served with various fish and vegetables, the Alovini Greco provides a very interesting insight into wine processing. The Alovini Greco vineyar
ds are located 200-250 meters above sea level. The harvest period take place at the beginning of October. Grapes are picked by hand in the early morning, into boxes holding no more than 12 kilos, followed by immediate transportation to the cellar. The vinification consists in crushing and soft pressing whit a portion given skin contact. Fermentation takes place in controlled steel tanks at 15 to 18 degrees Celsius. The maturation takes place in steel tanks and the wine is aged at least 1 month in the bottle prior to the release.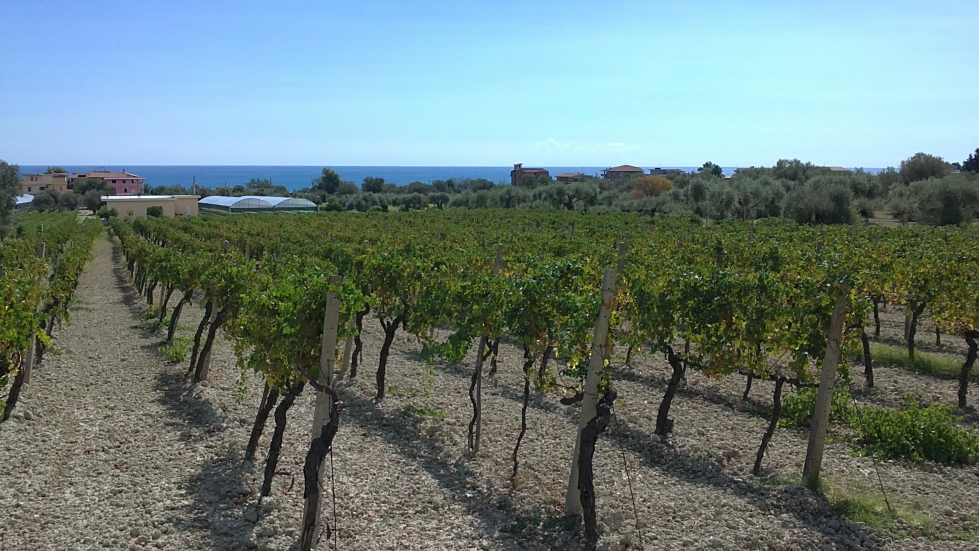 Alovini Greco comes from Oronzo Alo, a talented winemaker with more than 35 years experience. Alo's wines are very modern styled, and he just finished installing a new winery that is a state of the art facility which is equipped with the latest technology in winemaking. Approximately 20 years ago he moved to Basilicata, where he is based now and remains passionate about the delicate white grape. 
This fall, if you are looking for a wine that is pleasing to the palate and provides a true taste of autumn in Italy, consider a wine made from Greco grapes. Greco will be a true treat to you and your companions who enjoy fine Italian wine.
----------------------------------------------
Manuel Magnani is the founder of Sunrise Wines (http://www.sunrisewinenc.com), an importer of fine Italian wines based in Raleigh, N.C. As his company's primary seller, he personally selects each bottle as a reflection of his desire to provide a great quality to price ratio for customers, as well as true and tasteful expressions of Italian grapes and terroir. With 15 years of professional experience as a wine consultant, the Rome native hosts wine seminars and provides training to personnel in Italian restaurants on appropriate handling and serving of wine in addition to his sales operations.