Italy's tourism industry is being badly affected by the coronavirus emergency and at this time, there is no inclination of when people will be able to return to Italy. At ITALY Magazine, we want to help by profiling some of the small businesses that are suffering now that the entire country and many parts of the world are under quarantine. With continued travel restrictions in place and many trips canceled our hope is that you can keep these businesses in mind for a future trip to Bella Italia. 
Below is our interview with Robert and Lili of Espressino Travel who I had the pleasure to meet years ago during a memorable trip to Italy's Salento. What struck me personally about them was their unabashed enthusiasm for the people they had met in Puglia and how much they wanted to show their guests a once-in-a-lifetime slow travel experience. This was not about "bucket list" quick visits of every major touristic sites, but more about discovering the culture of a place by meeting the people who live there, and of course eating a ton of delicious local food. 
Robert, can you tell our readers what Espressino Travel is all about?
Robert Collins: At Espressino Travel we run Group and Private Tours of Puglia from our home base in beautiful Lecce. We have a genuine love of Puglia and its people and want to show guest how much the region has to offer. Depending what guests are looking for, our Tours can range from a single evening exploring Lecce to eight days sampling the very best of Puglia. On those multi-day Tours, we'll visit Alberobello, Ostuni, Polignano a Mare, Otranto, Gallipoli and Monopoli, sharing the fascinating history of the region with guests while immersing them in its amazing cuisine and culture.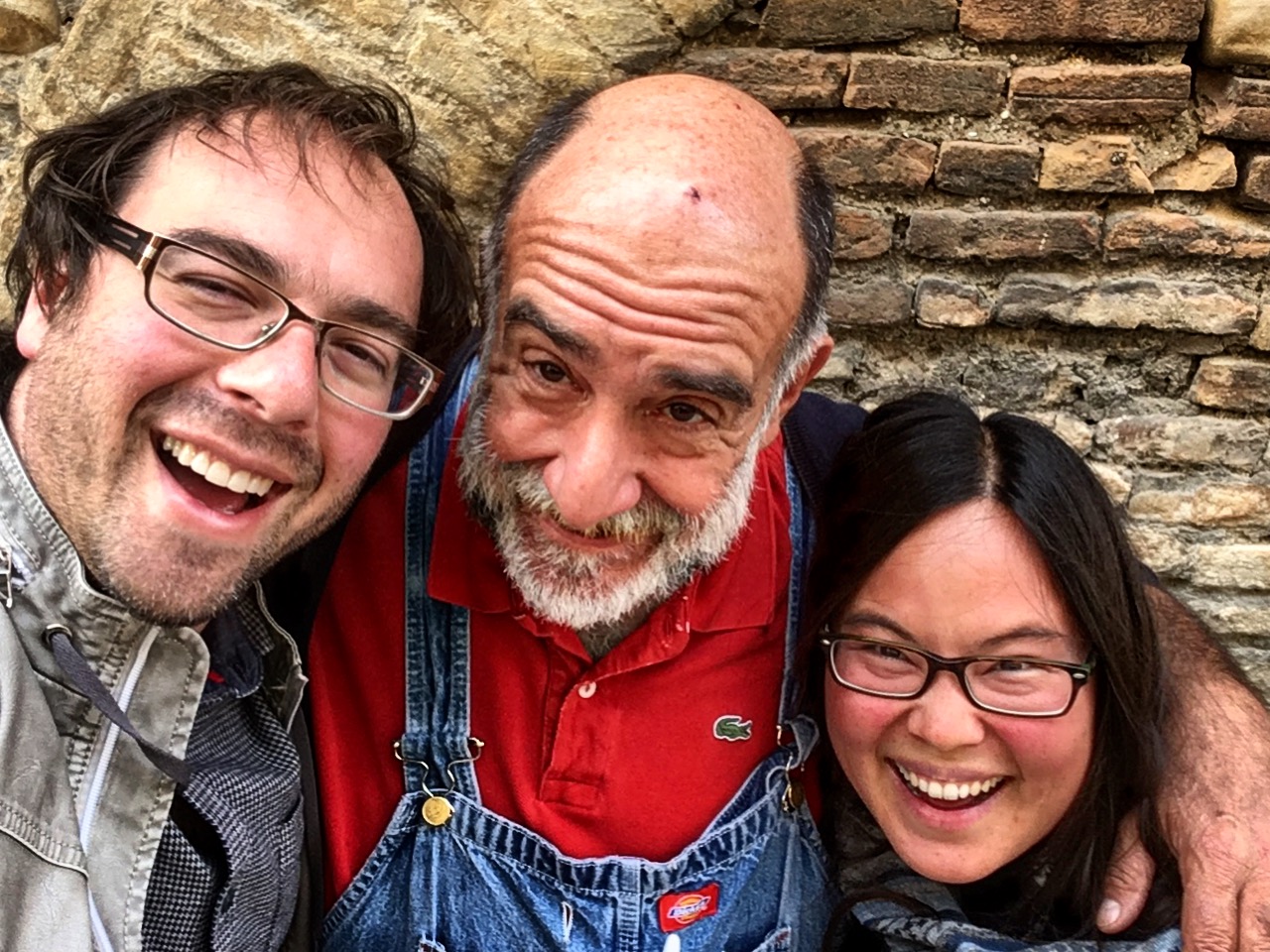 We began our adventures in Italy as travelers, and at a certain point we realized that what we loved the most were the interactions with the people we met on the journey: conversations and experiences that created powerful, emotional moments and memories. We took that as inspiration to ensure that every day on our Tours is filled with new hands-on experiences with amazing people. That means everything from fun-filled cooking lessons and pizza-making classes to a luxury five-course dinner in a historic castle to a street food tour of Lecce and a sailing trip along the Adriatic Coast. 
There are so many incredible sights in Puglia – and we try to make sure our guests get to see plenty of them. But it's the experiences guests have and the people they are able to connect with that makes their time with us even more memorable. 
I have to ask, why Puglia specifically? 
Lili: We first fell in love with Puglia 14 years ago, and have travelled there ever since. When we returned to study Italian in Lecce eight years ago, we found ourselves becoming part of a community, living a Salento lifestyle and surrounded by wonderful new friends. 
The people we met during that time were really the inspiration, the spark that began this whole adventure. The first time I met our cooking teacher Gianna Greco, I knew within seconds that I wanted to work with her. Her passion, her spirit, her fierce sense of humour – she was this incredible ball of energy and infectious laughter. She is also a huge source of local knowledge and gastronomic wisdom, an intuitive cook and teacher who lovingly shares the recipes and secrets that have been running through her bloodline for centuries. When she speaks about wine and food, her passion is not just palpable, it is spellbinding. Her cooking classes are like being invited in to a private home and welcomed into her family.
The first time I met our pizza teacher Maurizio I made a joke and we instantly both burst out laughing. He looked me in my eye and said, "You're my sister from another life." We've been the best of friends ever since. A hug from Maurizio can change your life. He is one of those people that you meet and think 'I wish I could be friends with him.' And once guests spend a few hours with him, they become friends! He has this exuberant spirit, and when he laughs it takes over his whole being. His classes are as much about philosophy and stories as they are about making amazing pizza from scratch. He's a born storyteller. He tells stories with his whole body.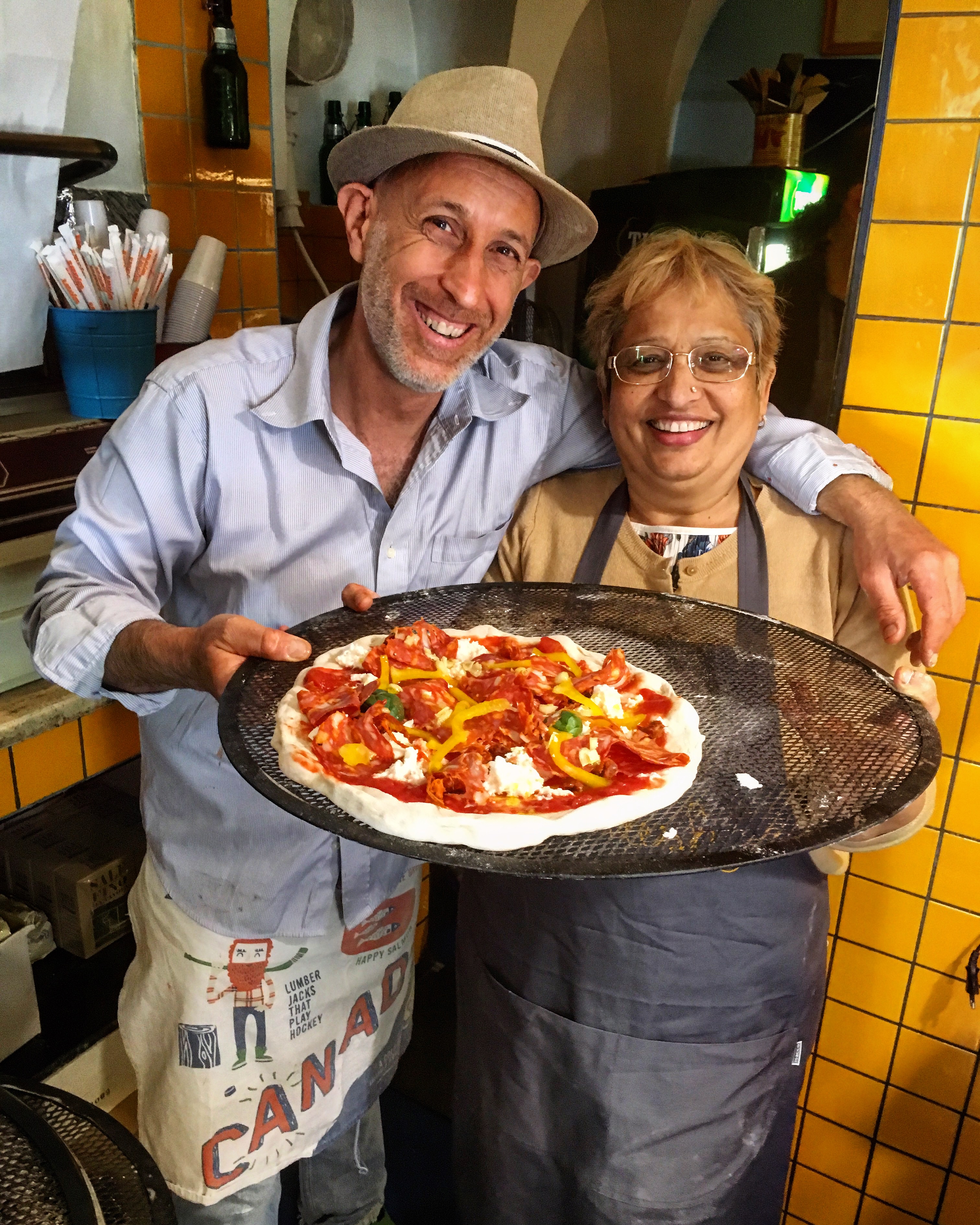 Donato is the owner of Masseria Le Stanzie, a historic farm and restaurant that is probably our favorite place in the world. Technically, he's a farmer, but he's also a philosopher and what the locals would call a 'Poeta Contadina,' a farmer-poet. He is so passionate about his work, and about his culture, that he consistently makes me and our guests cry. And yet at the same time, he cracks hilarious jokes that make us all roar with laughter. Then there's olive farmer Corrado and his wife Antonella. He looks after 2,000-year old trees and she cooks us an incredible picnic lunch from her home kitchen. Orsola serves us platters of the freshest cheeses and produce from her family farm. Fabio crafts the most amazing gelato you've ever tasted. The team at Mantatelure, our boutique guesthouse, makes guests feel instantly at home with their effortless hospitality. Our driver Riccardo brings us fresh baked pastries from his hometown every Tour; and there are countless others who, together, create an unforgettable experience every time. We're blessed to work with the best team in the world.
After meeting so many other incredible locals during our first month in Lecce, it was like we'd been welcomed into a community, a family. When we returned home to Canada after studying, I felt it had all happened for a reason. I knew these people were too amazing not to share with the world. So really it all started very organically, from these initial relationships we had formed spontaneously. We realized that we could blend the brilliance of these great people to create an authentic, fun and engaging culinary and cultural experience. We wove them all together to create our dream Tour of Puglia, and we're now in our seventh year. Knowing these people, having them as friends and extended family, and being able to share their incomparable energy and knowledge with our guests, has been one of the greatest privileges of our lives.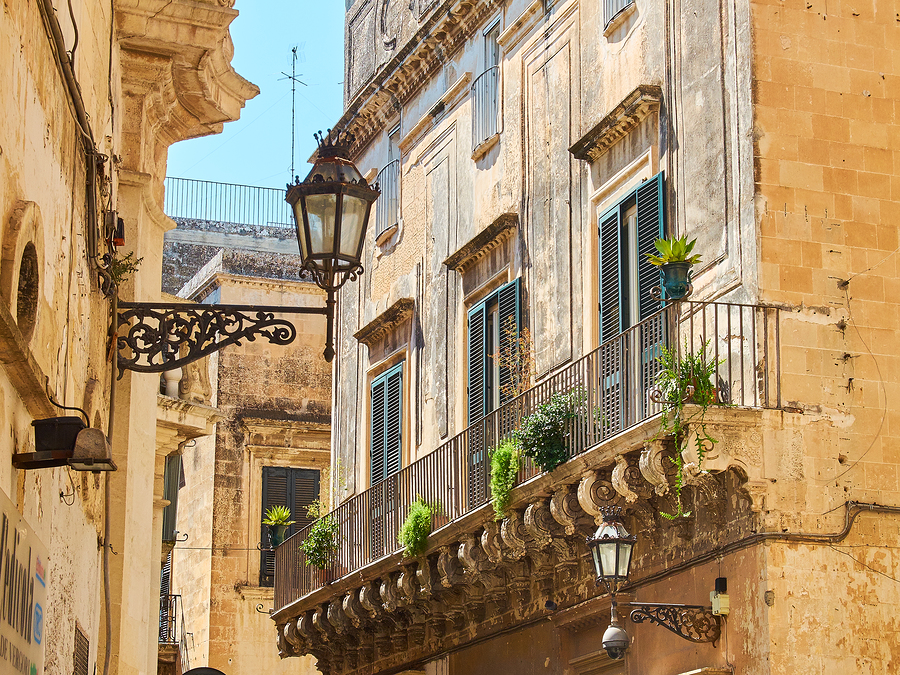 Robert: We've been privileged to travel extensively in Italy over the years, but there's something special about Puglia. As a visitor, you feel so welcome. The locals don't just want to share their culture with you. They want to immerse you in it. The people have this innate joy – and a terrific sense of humor – that is intoxicating. Fun isn't considered an extravagance in Puglia. It's part of everyday life, which makes it easy to incorporate into our Tours. That's why Gianna's cooking lessons end with singing and shots of her octogenarian mother's digestivi. That's why Maurizio finishes his pizza-making classes with poetry, limoncello, home-baked dessert and stories from Naples. Both Gianna and Maurizio always insist that their time with guests ends with a big group photo. It's not for the guests. It's for them. They love people and want to preserve those memories for themselves.
Lili: All these people we've mentioned are microcosms of what Puglia is all about. Passion, laughter, fun, pride, family, friendship, love. That's why our Tours are more than just lists of sights and activities. They are engaging experiences, and unique opportunities to connect, profoundly, with locals that represent the best of their region. They are what make our Tours so special. Many of our guests say they feel like on our Tours they've found the long-lost Italian family they never knew they had. And that's the best praise we could ask for.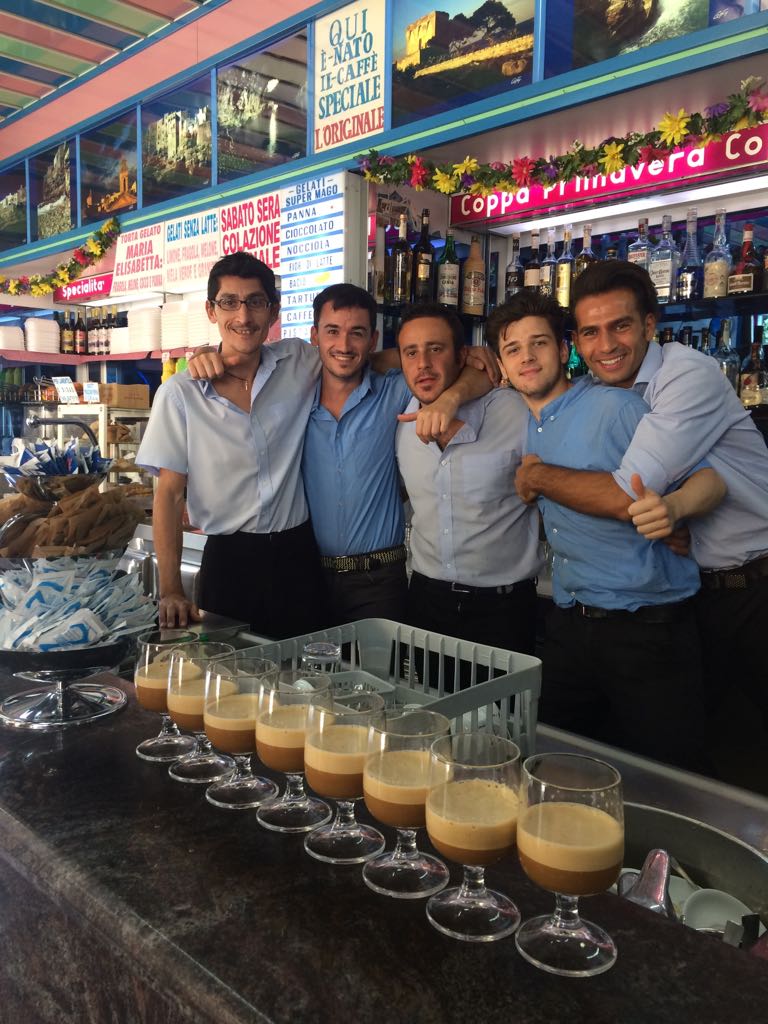 How this has affected your business and what your thoughts are during this time? 
Lili: It is an incredibly hard time for so many. But it has also been hugely eye opening. It's caused us to pause and take stock, and feel so incredibly grateful for all that we have. Of course, we'll face financial hardships, as will so many others in this industry; but running our Tours has given our lives a richness and depth that material things could never compete with. Our memories, our experiences, our connections with our partners and guests, the love we have for them and for Puglia will sustain us through these hard times. They are the rays of sunshine during these dark days. And we know it will make our return to our spiritual homeland all the sweeter.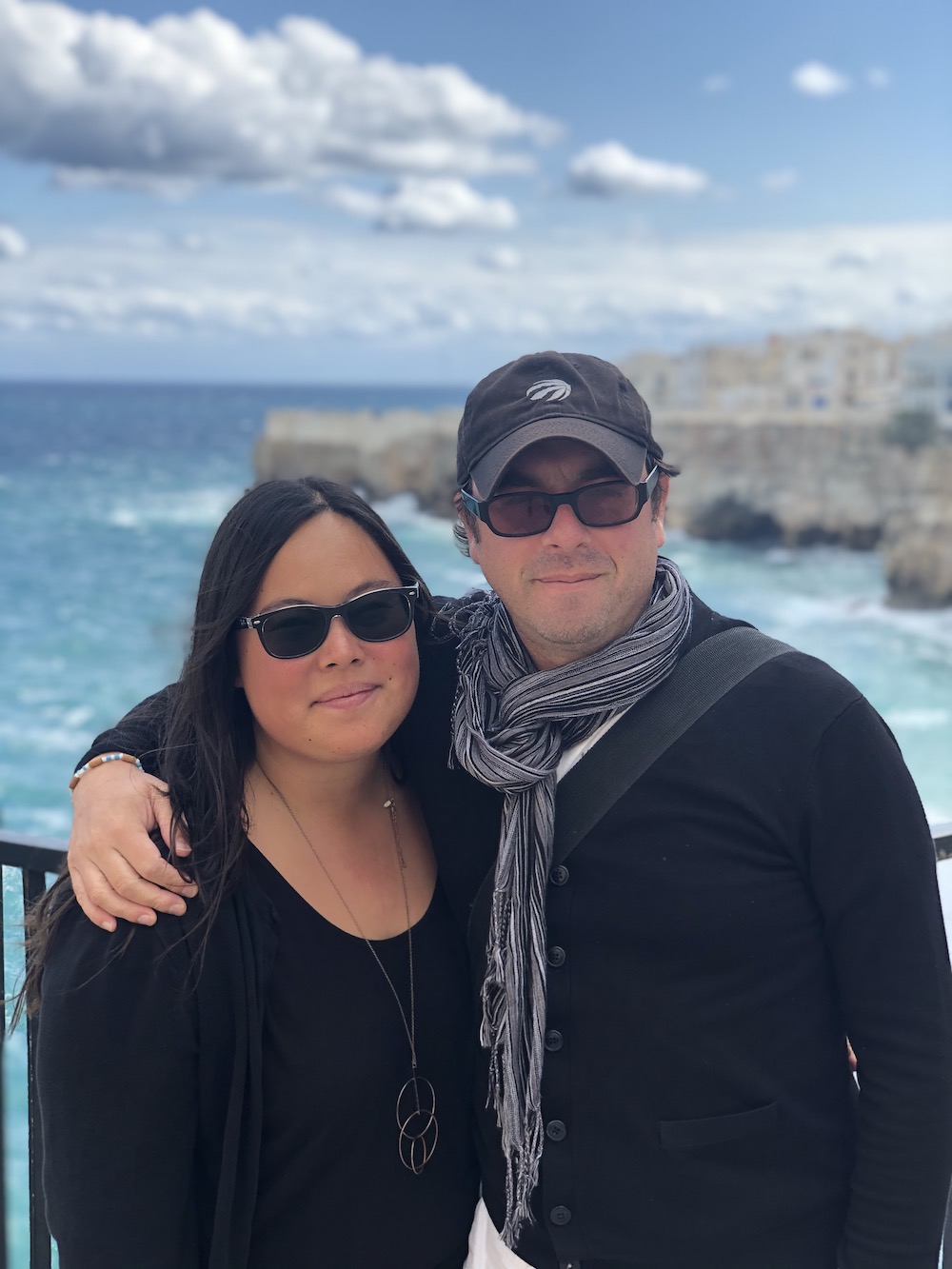 Robert: We're relatively fortunate that we have an out-of-season home in Vancouver, Canada. Although Vancouver, like everywhere, is reeling under the strain, our primary concerns are with our many friends and partners in Italy. They've had to put their lives and businesses on hold. We speak to them regularly. Even though it's tough for everyone in Italy, they are facing the crisis with courage and fortitude. It's inspiring. 
How are you holding up now? 
Robert: We're incredibly disappointed that we're unable to spend time in our beloved Puglia this spring, but our main concern is for the safety and wellbeing of our friends in Italy and around the world. 
How can readers stay connected with you and help from afar?
Robert: We've been fortunate enough to welcome guests from all over the world to Puglia. Countless times we've seen that the spirit they encounter when they're with us can really affect their lives. Once we're past this crisis we hope people start travelling again and we're able to welcome more new friends to our beloved Puglia.
Before then, people are always welcome to connect to Puglia through our Facebook and Instagram pages. And if past guests have some extra time on their hands while self-quarantining, we always love reading new reviews on our TripAdvisor page. 
The cover photo shot of Benvenuto was taken by photographer Adam Blasberg.
Stay safe wherever you are and we hope to see in Puglia one day soon! Andrà tutto bene, ci vediamo in Puglia!