Monopoli (Puglia)
Monopoli is a town in the province of Bari and region Apulia. It is important mostly as an agricultural, industrial and tourist centre.
The territory outside the walled city counts 99 hamlets (frazioni) and localities named contrade. Some of them, which merged with the urbanized area of the town, were suppressed and became outer wards. The others are mostly rural localities, mainly composed by some scattered farmhouses.
Most important sights of the town are: the Castle of Charles V, located on a promontory which was originally separated from the medieval city, the Coastal castle of St. Stephen, the Monopoli Cathedral and Palazzo Palmieri.
What you can't miss in Puglia
Where is Monopoli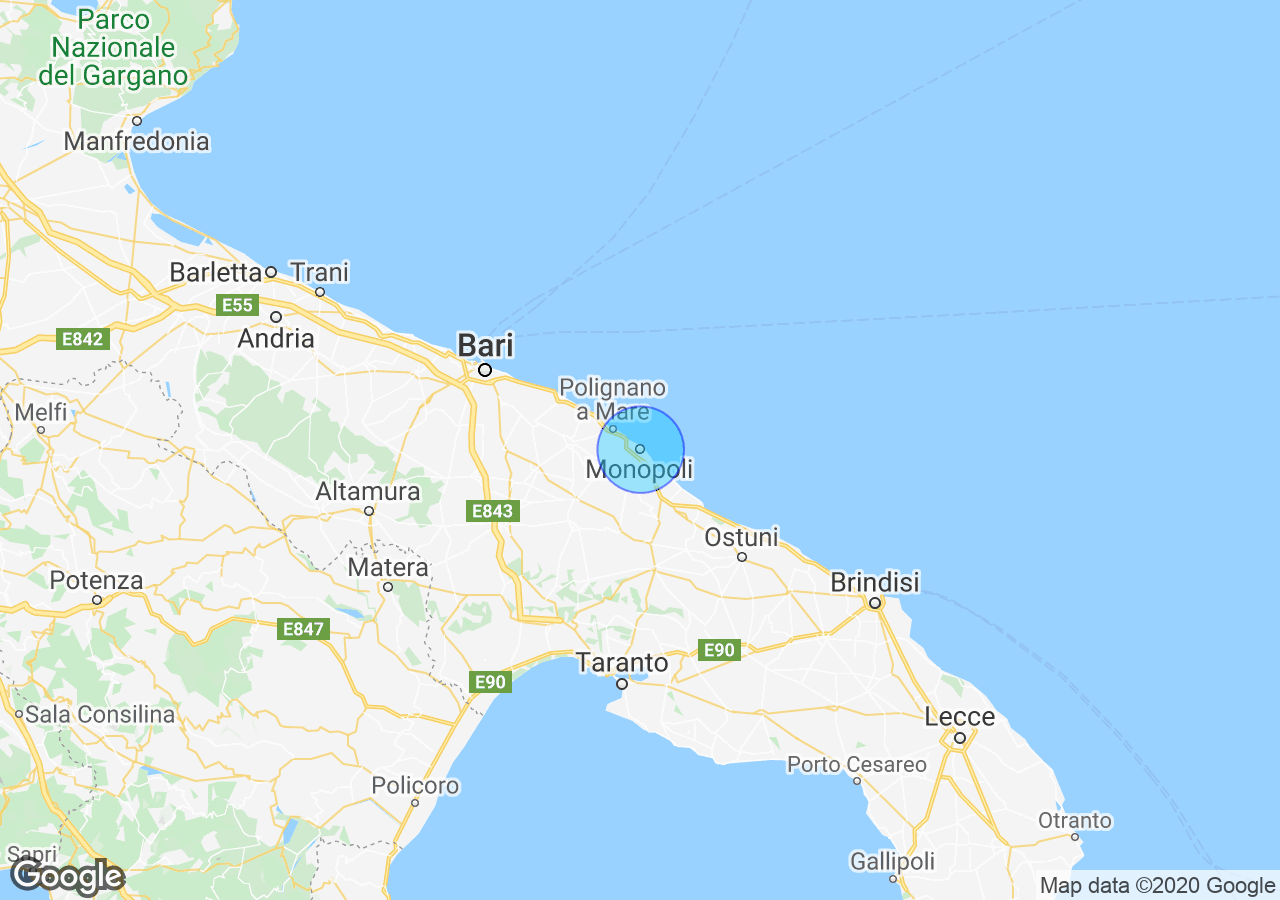 Top Experiences in Puglia
Properties for sale in Puglia
What others are saying about Puglia
Suggestions for restaurants in Puglia
Ciao a tutti! Buon giorno! 
 I'm coming to Puglia, Ostuni soon. Do you know where do buy Olive oil, from farmers/ locals.,not from 
supermarkets. ? Thank you ! 
??
Ciao Everybody! We moved to Ostuni ( from Netherlands) a year ago, we are looking for friends, interesting people, international families or  any)). 
We bought a Trullo.  Would be nice to get contact , make friends. 
feel free to contact. 
Oksana and Bert