Ostuni (Puglia)
Ostuni is a town in the province of Brindisi, Puglia. It is among the main towns attracting tourists in Puglia. The "Old Town" is Ostuni's citadel built on top of a hill and still fortified by the ancient walls. Ostuni is commonly referred to as "the White Town" (La Città Bianca in Italian) for its white walls and its typically white-painted architecture.
What you can't miss in Puglia
Where is Ostuni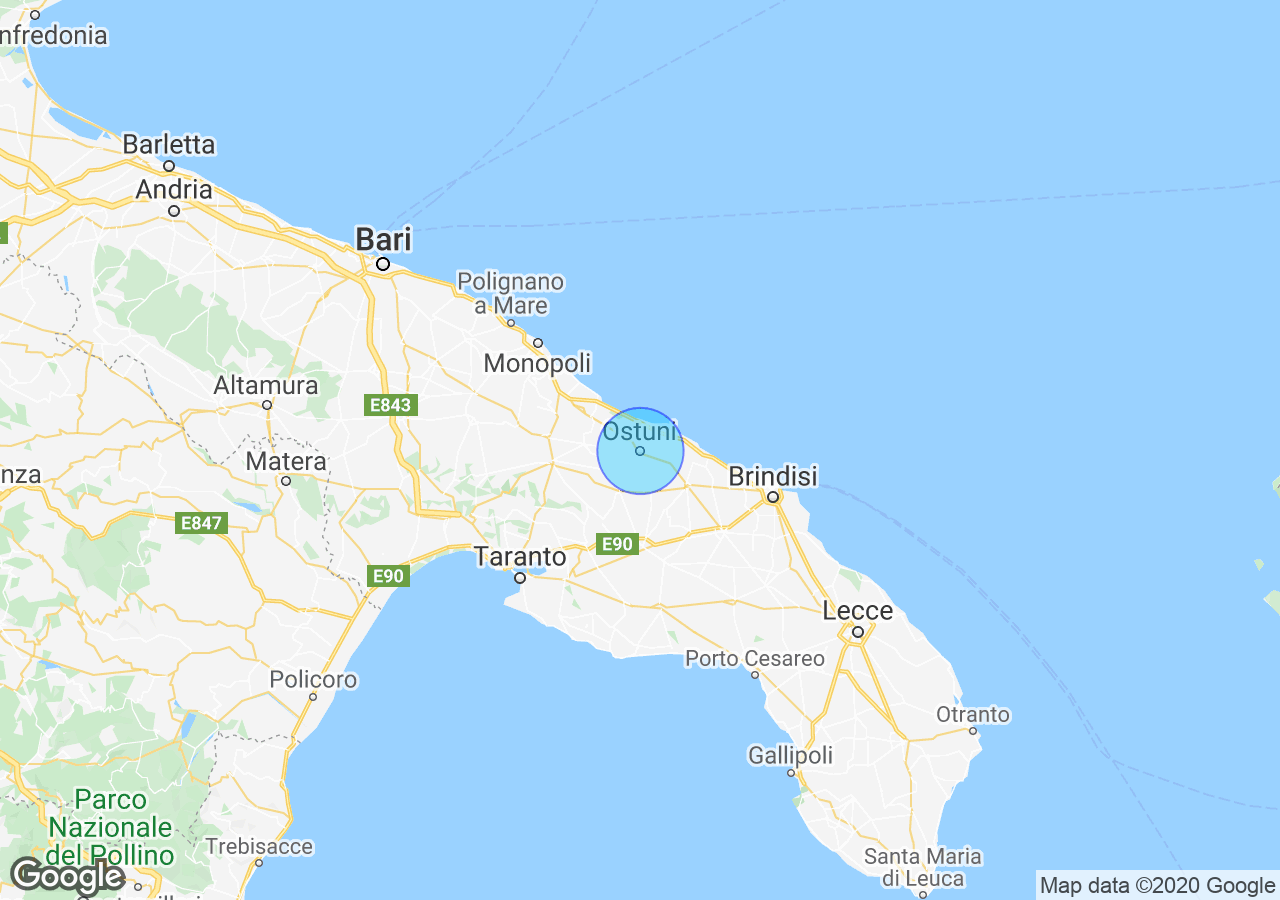 Top Experiences in Puglia
Properties for sale in Puglia
What others are saying about Puglia
Suggestions for restaurants in Puglia
Ciao a tutti! Buon giorno! 
 I'm coming to Puglia, Ostuni soon. Do you know where do buy Olive oil, from farmers/ locals.,not from 
supermarkets. ? Thank you ! 
??
Ciao Everybody! We moved to Ostuni ( from Netherlands) a year ago, we are looking for friends, interesting people, international families or  any)). 
We bought a Trullo.  Would be nice to get contact , make friends. 
feel free to contact. 
Oksana and Bert