Take a carefree stroll with the one you love. These beautiful gardens are some of the most romantic in Italy.
From trimmed topiaries and burbling fountains to storybook-colored flowers lining shady footpaths, our selection of Italian gardens are so romantic, they'll make you believe in fairytales again.
Gardens of Ninfa, Cisterna di Latina, Lazio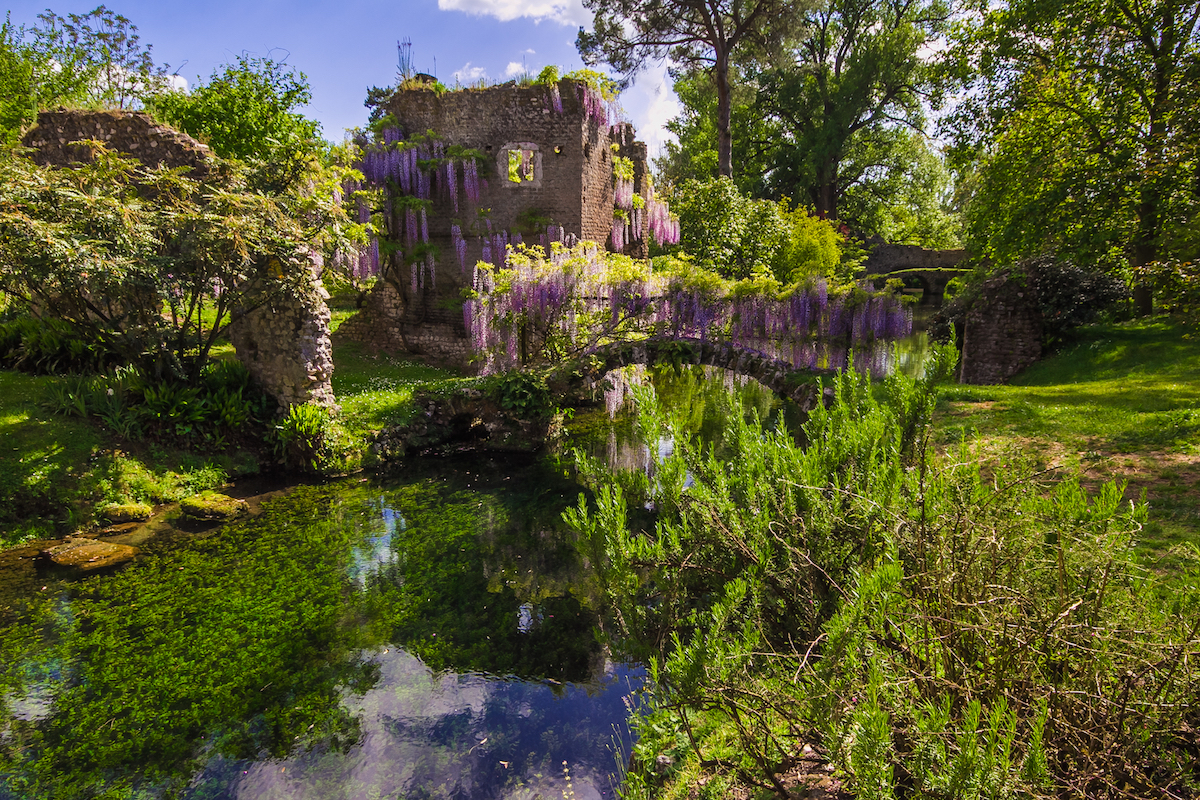 It's hard not to feel weak in the knees when visiting the Gardens of Ninfa — an enchanting oasis laid out over some eight hectares, an hour's car ride from the center of Rome.
Once the site of a Roman temple dedicated to Ninfa, the goddess of spring water, it was later a thriving medieval village but fell into disrepair and was left abandoned for centuries. In the early 1920s, the noble family Caetani converted Ninfa into the lush garden that it is today.
Walk hand-in-hand amid ornamental cherry and apple trees, rose-straggling walls and wisteria-draped ruins. Steal a kiss on one of the mossy bridges spanning the river that runs through it, the stylized garden has become a favorite destination for sweethearts and horticulture enthusiasts alike. 
Visiting times: Open March through November
Website https://www.frcaetani.it/en/garden-of-ninfa/
Booking is required www.giardinodininfa.eu
Gardens of Augustus, Isle of Capri, Campania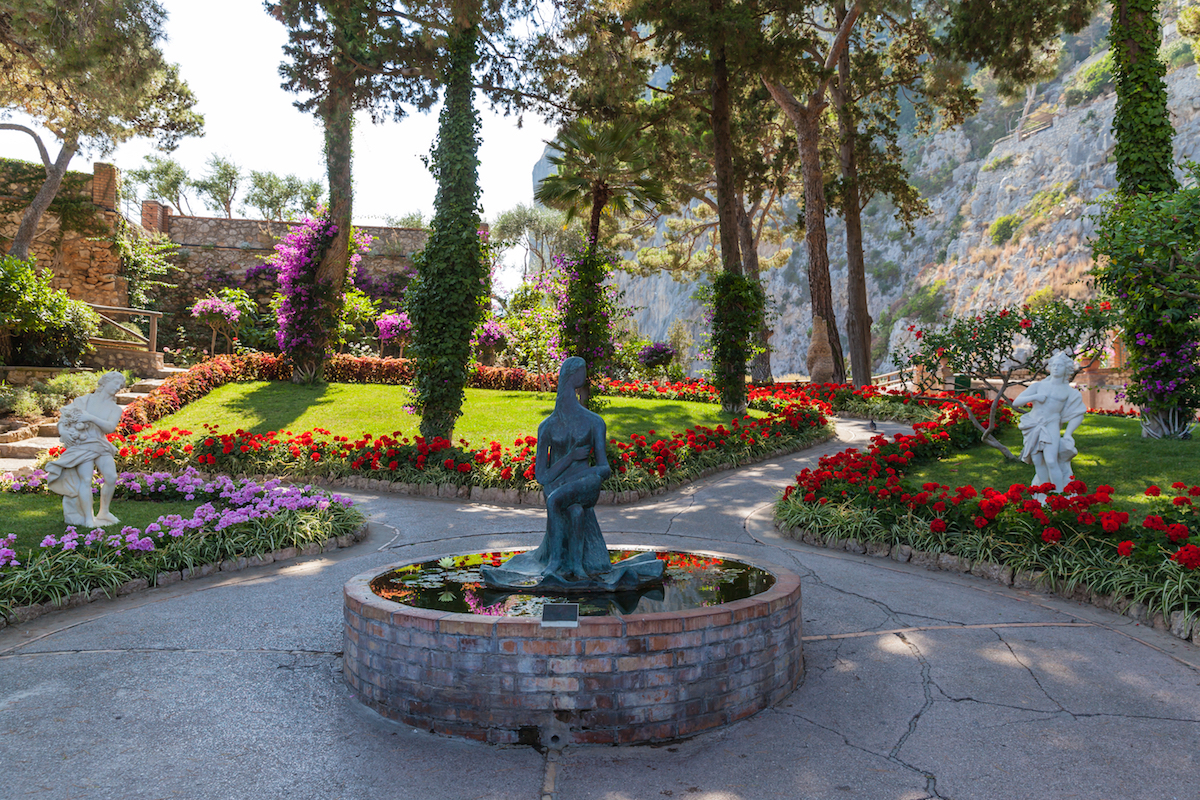 Lofty and secluded — yet only a five-minute walk from the island's glittery shops and restaurants — the Gardens of Augustus clings to the side of a plunging cliff with snaking terraces cascading towards the sea. Originally named the Krupp Gardens after the 20th-century German industrialist, Friedrich August Krupp, it was eventually renamed in honor of the island's favorite visitor, Emperor Augustus.
In this elevated botanical garden, there's no need to feign dizziness to entice the object of your affection to hold you near — the sensation of vertigo will most likely be real. No worries. Park benches are scattered throughout for prime sit-down smooching.
The garden's incredible beauty is overshadowed only by the jaw-dropping view of Capri's iconic rock stacks, the Faraglioni, in the distance. A sight that's guaranteed to take your breath away, the highly Instagrammable vista draws thousands of just-hitched couples from all over the world to snap a pic from its soaring perch.
Visiting times: Year-round. Check at info-point in the Piazzetta (Piazza Umberto I) for times, as they may change.
A combined ticket includes adjacent Charterhouse of St. Giacomo
Isola Bella, Lake Maggiore, Piedmont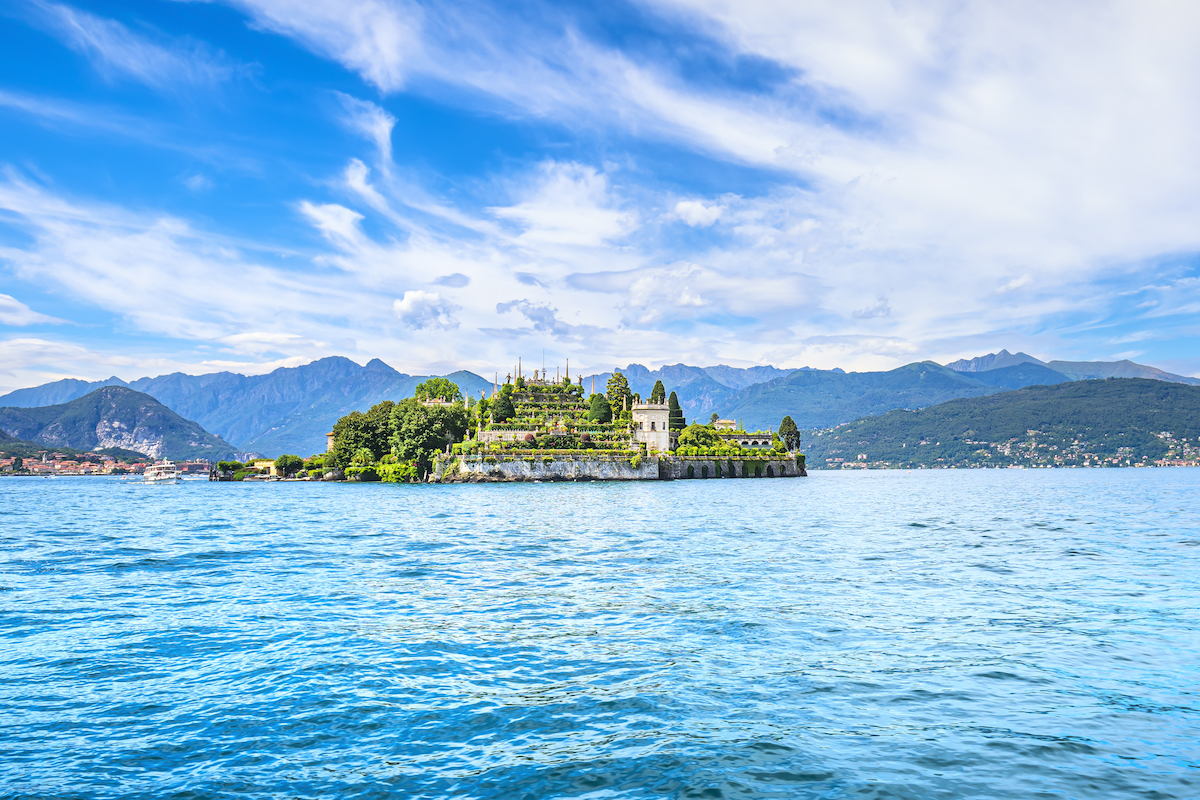 The delightfully Baroque-style gardens of Isola Bella, floating in the middle of Lake Maggiore, is an unforgettable spot to "put a ring on it". Quite possibly the most amazing display of architecture combined with vegetation anywhere, it's no wonder it's considered one of the Great Gardens of the World.
The highlight has to be the garden's Teatro Massimo: a monument consisting of 10 stacked terraces planted with countless rare flowers and exotic plants. At the top sits a statue of a unicorn, the symbol of Borromeo family, who acquired the water-logged rock in the 17th century.
Along with an astonishing amount of flora, don't be surprised if you come face-to-face with the garden's most famous fauna: white peacocks that are said to symbolize the eternal beauty of a Paradise on earth.
As Charles Dickens once said of Isola Bella, "However fantastic and wonderful Isola Bella may be and is, it is nevertheless beautiful."
Visiting times: March to November
Website: https://www.isoleborromee.it/en/
At Piazza Marconi in Stresa, take one of the boats to the island.
Castello Ruspoli, Vignanello, Lazio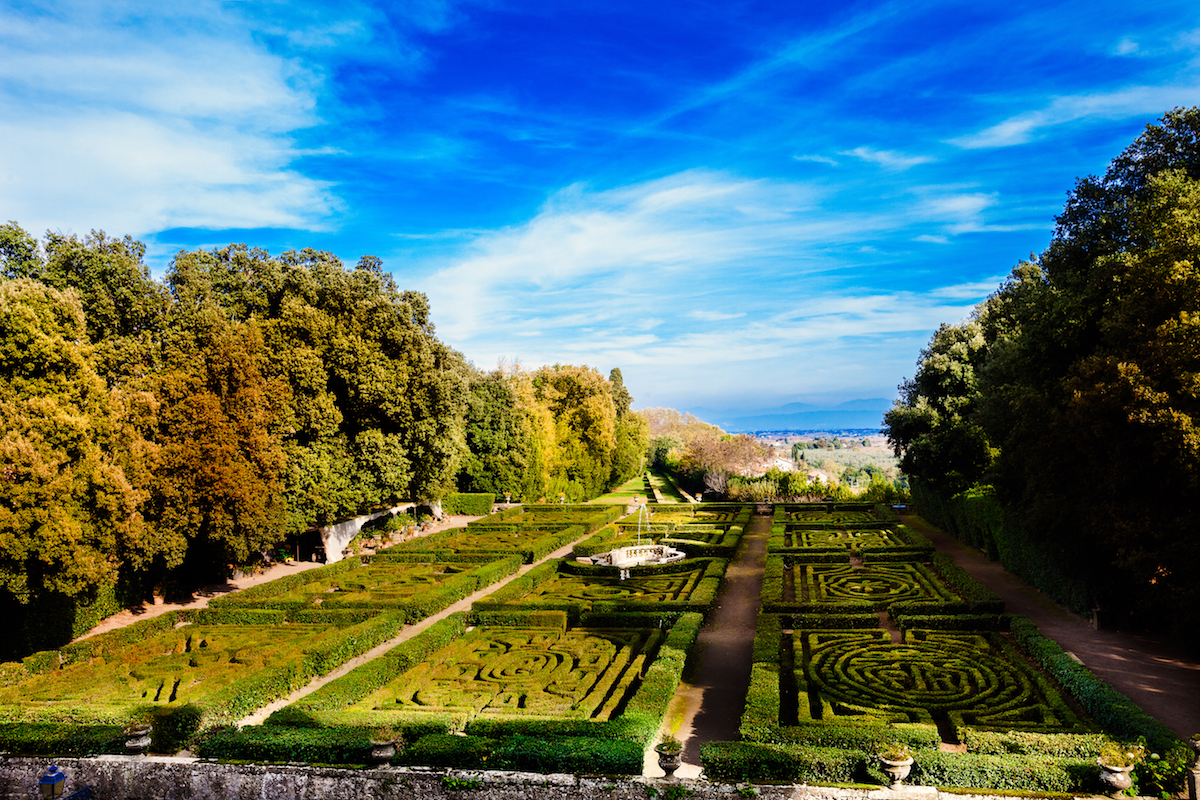 Castello Ruspoli was part of a lavish dowry from Pope Clement VII to Ortensia Farnese Baglioni at her betrothal to Ercole Sforza Marescottii. Unfortunately, their love story isn't quite the "happily ever after" you might expect. It seems the blushing bride, Ortensia, was accused of killing her beloved Ercole, as well as her two husbands that followed.
If intrigue and mystery don't turn you on, the heart-palpitating grandeur and symmetry of this manicured renaissance garden might. Divided into12 sections by high laurel, myrtle, viburnum and box hedges in various shades of green, the coiffed shrubbery seems to seal off the garden from the outside world. If you want to be alone with your amante (lover), this could just be the place.
Note: Castello Ruspoli is one of the many gardens of Italy (and Europe) you can visit as part of PromoTuscia [link: https://gardentour.promotuscia.it/giardini-ditalia/?lang=en] curated list of guided tours.
Visiting times: Weekends and holidays, February to November
Website: https://castelloruspoli.com/en/home/
Booking online is required. 
Villa della Pergola, Alassio, Liguria
Nothing says "sexy" quite like the Italian Riviera. And if you're looking for a hidden corner to whisper sweet nothings in your darling's ear, get ready to swoon — Villa della Pergola with its Anglo-Mediterranean design promises to spark passions in almost anyone.  
Acquired in 1875 by two Scottish aristocrats, it became their annual winter estate. In 1922, the house was sold to Daniel Hanbury who made it his mission to turn the gardens into a botanical extravaganza. It's a rare example of an English garden in Italy.
Absolutely dripping with scented jasmine, lotus flowers, eucalyptus, hydrangeas and bougainvillea, Villa della Pergola is romance personified. And if the heady aromas weren't enough, idyllic views of the Gulf of Alassio and the magnificent Ligurian coastline will surely help seal the deal. Mwah!
Visiting times: March to October
Website https://www.giardinidivilladellapergola.com/en/
Booking is mandatory