Capri (Campania)
Capri is an island located in the Tyrrhenian Sea off the Sorrentine Peninsula, on the south side of the Gulf of Naples in the Campania region. The main town Capri that is located on the island shares the name. It has been a resort since the time of the Roman Republic. Some of the main features of the island include the following: the Marina Piccola (the little harbour), the Belvedere of Tragara (a high panoramic promenade lined with villas), the limestone crags called sea stacks that project above the sea (the Faraglioni), the town of Anacapri, the Blue Grotto (Grotta Azzurra), and the ruins of the Imperial Roman villas. Capri has twelve churches, seven museums and several monuments. The most visited attraction in Capri is the Grotta Azzurra (Blue Grotto). It is a special cave, discovered in the 19th century by foreign tourists and has been a phenomenon ever since. On one side of the grotto are the remains of ancient Roman rock, with a narrow cavern.
What you can't miss in Campania
Where is Capri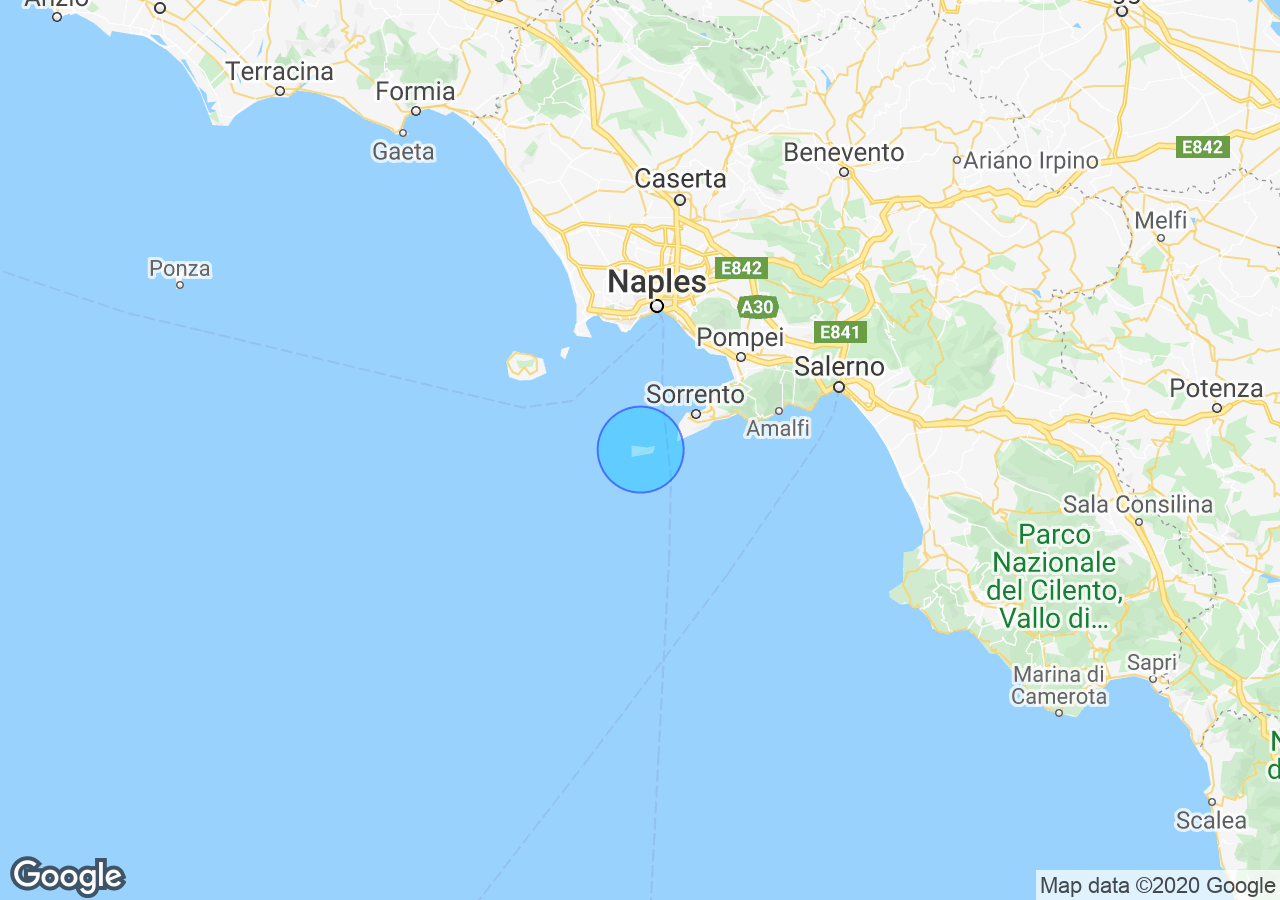 Top Experiences in Campania
Properties for sale in Campania
What others are saying about Campania
i'm looking for a lawyer to represent me in my application for citizen by descent in Oliveto Citra in Campania. 
What are some things to do in Ischia in June - we have only 2 days. Grazie mille.
Hello everyone! Here at Italy Magazine, we want to know your travel memories and tips from the region of Campania as part of a special issue we're working on. We might not be able to easily travel right now but we can still think about those trips we've enjoyed in the past.