Ed.: The Inspired Stays series highlights hotels we love around Italy. Each property is independently reviewed by an Italy Magazine writer, who is generally hosted on a complimentary basis. Our contributors do not accept compensation or gifts in exchange for specific types of coverage. We only showcase properties we would genuinely recommend overall.
Why we love it
Amid the pastry shops and coppola (hat) stands on one of the most tourist-centric boulevards in Palermo, a nondescript entrance welcomes you to the ornate, intimate world of the city's 18th-century aristocracy. At the Palazzo Arone dei Baroni di Valentino, dark, bold colors commingle with seemingly endless cabinets full of curiosities; weathered photos and hand-painted ceramics give the space a lived-in feel, as if you're the personal guest of the Baronness. Spacious and sumptuous yet in the center of it all, the Palazzo offers a relaxing break from the hectic pace outside.
What to expect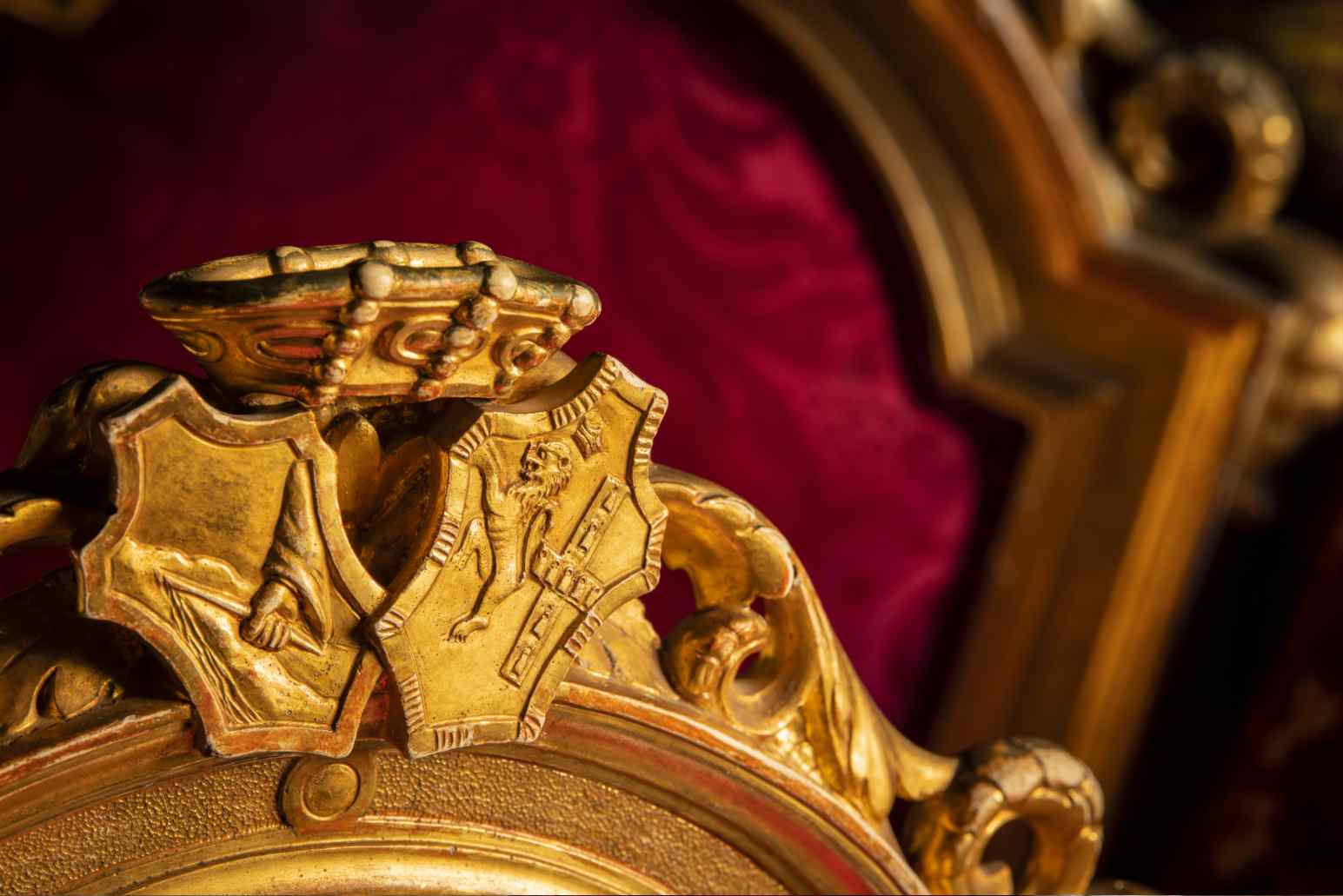 The restructured 16th-century palace, still home to its namesake family, truly transports you to another time, on display in layers of an elite palermitano past. Though facilities are modern and well-maintained, the museum-quality furniture and fixtures are predominantly original, which can be heaven for history lovers (and perhaps a bit precarious for anyone traveling with all but the most well-behaved children). The building's age also might present some challenges for those with mobility issues, or for those in need of stable internet access.
Background
Only recently made available to the public, the Palace dates back to 1555, when it was built by a powerful Marquis. The Arone Family purchased it in 1874, remain residents here to this day, and still participate in the "Great Aristocratic Conversation" club first established in its salons in 1769.
Location, location, location
Next to Quattro Canti, the Baroque intersection of Palermo's two main streets, the Palazzo is at the heart of the tourist scene, a five minute walk to Palermo Cathedral or the wild nightlife of Vucciria Market, while the central station is some 15 minutes away by train or on foot.
Where you'll sleep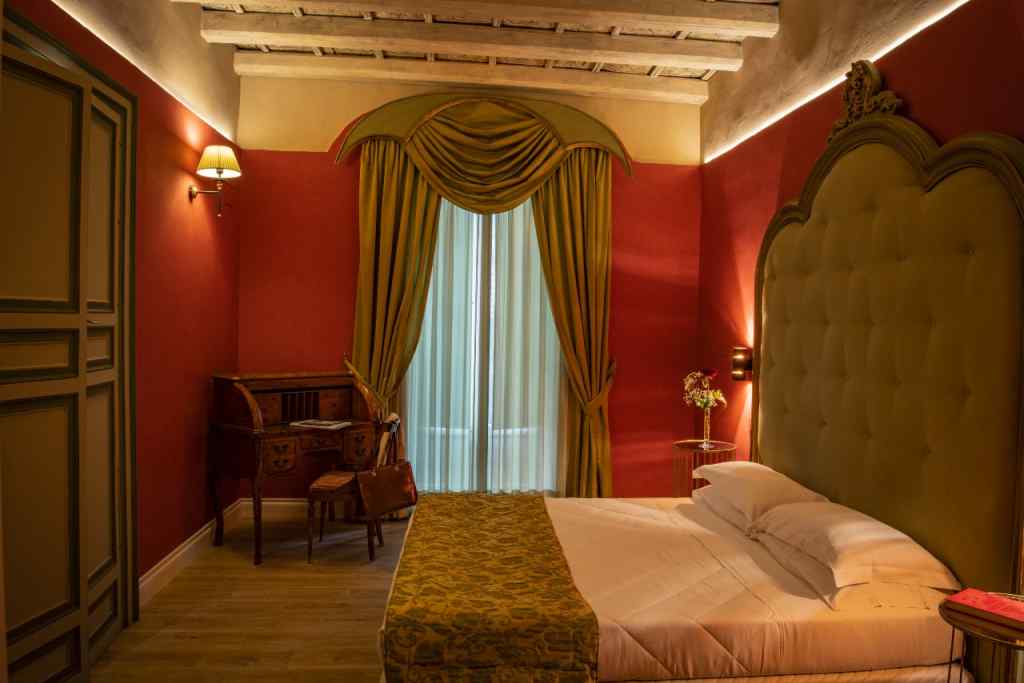 If you've ever wanted to sleep in a museum, here's your chance. Though the beds are plush and sturdy and the restrooms modern and sleek, the rooms feature delicate doo-dads from the life of a 19th century jetsetter, with original hand-painted ceilings and tile floors pulsating in technicolor. My suite also featured a sitting room and library, with family photos strewn throughout to give the feeling that you're a guest in the Baron's home (which, remember, you actually are).
Dining & drinks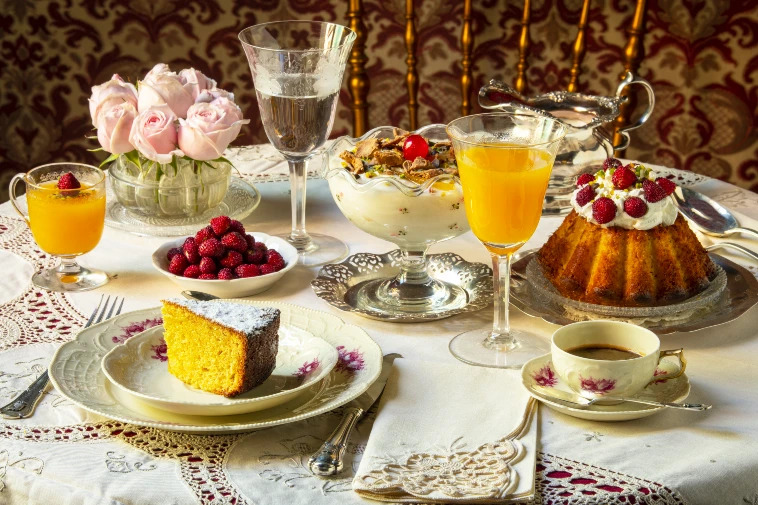 Breakfast is a buffet at a common table with the other guests, featuring attentive service and elegant tableware. Options aren't otherworldly — expect frittata, not caviar — but the ingredients on offer are fresh and truly top-quality. Though other meals aren't served on-site, excellent options abound throughout the neighborhood. And while they may not make a meal, the little dishes of hard candies in the rooms feel like something you'd find at your own grandma's house.
Service notes
Cordial and attentive, the staff greeted me with a tray of paste di mandorle (Sicilian almond cookies) and a granita with which to cool off, which was a thoughtful touch. The concierge is not available 24/7, but their hours are ample and they remain available in extenuating circumstances.
You should know...
It's an old building full of original, invaluable gallimaufry, so some quirks are to be expected: my bathroom light flickered, and I had trouble accessing WiFi. Still, the rare opportunity to be so immersed in the august world of Sicilian nobility was well worth any minor imperfection.
Accessibility
The hotel has an elevator, but not from the ground floor; some stairs are required.
Features & amenities
City setting
Free WiFi (though spotty during my stay)
Contacts
Palazzo Arone dei Baroni di Valentino
Via Vittorio Emanuele 376, Palermo
Tel. +39 091 583687
Website