Want to find the perfect spa day or week getaway? John Bensalhia lists some great locations to unwind and forget the Christmas excess...
The month of December is one that guarantees many a full belly. Christmas may take place on 25th December, but the jolly season begins earlier in the month. There is the obligatory Christmas party. And then a trip to the local Christmas market while out perusing gifts for everyone. And let's not forget the last celebratory day of work – all before the fun kicks in over the holiday itself. Christmas Day provides many types of food and drink to enjoy – the rest of which can be eaten during the next few days until it's time to party again on New Year's Eve. Whether at home or in town, there's plenty of food and drink to go round on 31st December.
But what of the poor old human body? Copious amounts of food and drink are guzzled and quaffed, and by the start of the new year, steps need to be taken to give the body a bit of extra TLC.
So what better time to consider a relaxing spa getaway? Whether for a few hours or a whole week, a spa break can clear the body and the mind too. It's also a good choice of destination if you're looking to escape the hurly burly of the Christmas season. A good spa can provide the requisite peace and tranquillity through a combination of treatments and relaxing ambience. Italy contains a wealth of fantastic spas and spa hotels to retreat to. So let's take a look at 10 great examples...
VILLA EDEN, Merano
Merano's Villa Eden is said to be the first centre in Italy to be devoted to health and beauty. It was opened in 1982, run by the Schmid family. Entrepreneur Karl Schmid devised the concept as the location of a "Destination Spa". Come to Villa Eden, and you'll be rewarded with a break that not only provides relaxation in abundance but helps the body out too.
A good example of this is the Body Cast treatment which is an effective method to treat cellulite and localised fat deposits. Lasting for just under two hours, this treatment uses an occlusive wrap with a warming effect – the heat generated can help to dissolve the fat. Meanwhile, the Endermologie LPG System (a deep massage process that uses suction) can not only help the ageing process and reduce stress levels, it can also help to deal with injuries such as burns, bruises and sprains. A hand piece is used to massage the area in order to improve micro-circulation, tone and silhouette.
Other beneficial treatments include an anti-stress massage, a clay body treatment and an Iodine body scrub that uses Sicilian salts to exfoliate.
The food on offer is appropriately healthy while being delicious! Other local amenities at Villa Eden include a light-filled indoor pool (perfect for swimming or water aerobics) and a beautiful park that offers a serene view with a panorama of apple orchards and a lake of water lilies.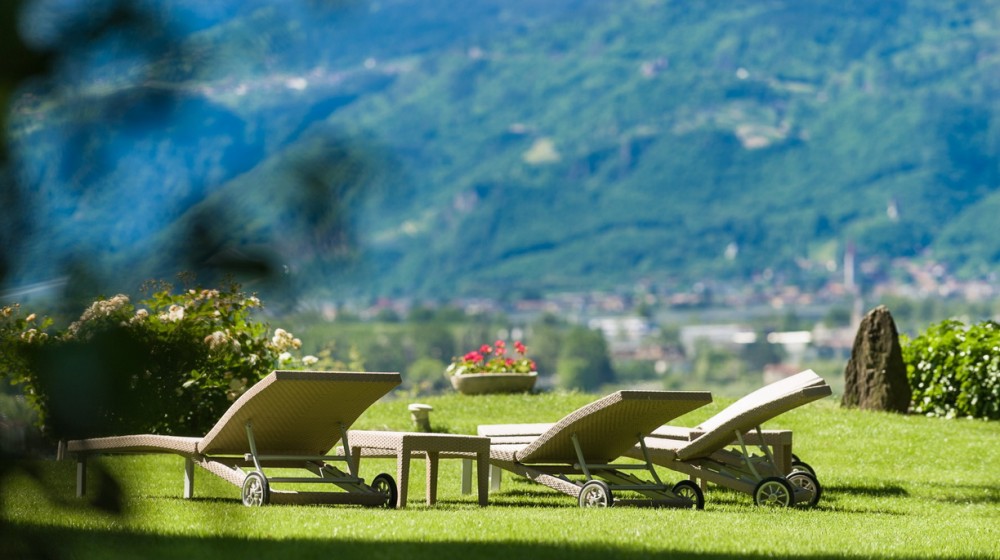 FOUR SEASONS – FLORENCE SPA
The Four Seasons spa suite in Florence is located in the ancient trees of Giardino della Gherardesca and makes for an ideal setting for a peaceful getaway.
Four Seasons can cater for individuals or couples. Couples on honeymoon, for example, can enjoy a session of indulgent pampering, with massages, facial and body treatments available to enjoy. There is an extensive Spa Suite Service that lasts for three and a quarter hours. That's just under 200 minutes of a foot ceremony, a full body scrub and massage, time in the spa lounge and a Pureness facial treatment.
Iris powder is used in two special treatments at the Four Seasons. Iris Emotions uses Iris powder for facial, hand and foot treatments while Iris Sensations is a full body treatment that uses the Iris powder scrub with a restorative arnica body wrap and a final massage to ensure a thoroughly relaxing experience. The Bioliv' Experience, meanwhile uses an exclusive combination of virgin olive oil, olive nut powder and honey.
You can also choose to sample a candle massage, which uses buttery drops of special candle oil to simultaneously boost energy and reduce stress. Steps To Wellness is a treatment designed to stimulate the lower legs from the feet to the knees. There are also special treatments available for kids and teenagers.
You can choose from three restaurants and bars to sample the magnificent cooking at the Four Seasons – and if you like, you can also enjoy a private meal thanks to the In-room dining service!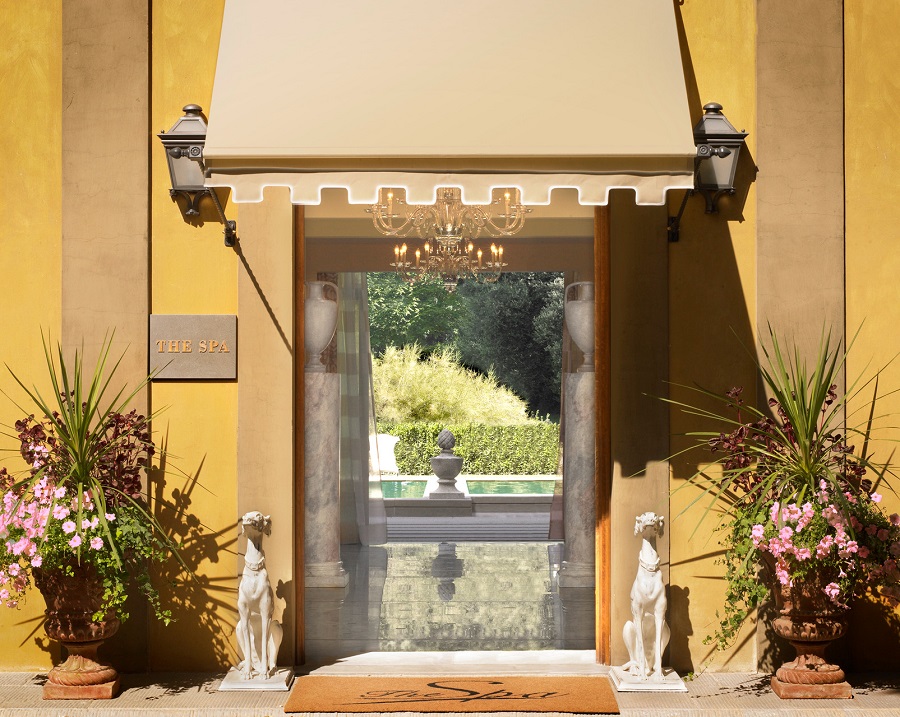 TERME ANTICA QUERCIOLAIA
Take advantage of the therapeutic thermal pools in Tuscany at Terme Antica Querciolaia, a superb thermal spa. Guests can enjoy a choice of indoor or outdoor pools which generate a variety of temperatures from around the early to mid twenties or the late thirties to late forties in degrees centigrade. You can also take a soak in the Zeolite Relaxing Bath which gets rid of skin toxins and free radicals.
This Tuscany spa boasts a great wellness centre that draws on Oriental and Western methods and traditions to be used for healing and aesthetic purposes. There are a good number of thermal mud treatments including a Detoxifying Mud and Sauna session that combines mud treatment and a thermal hydro-massage. Regenerating thermal mud body treatments and a thermal mud for leg wellness are also available here (the latter being ideal for skin and micro-circulation).
It's a great day trip out to clear away the cobwebs, and if you're looking for a place to stay, there are many hotels and bed and breakfasts to choose from in the local area.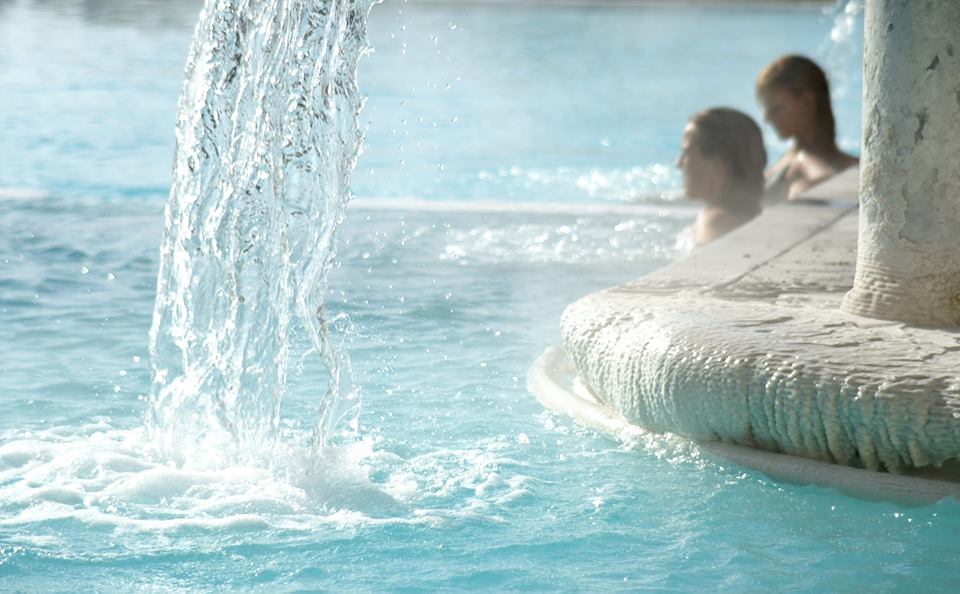 INUU THERMAL SPA, Andorra
While not technically in Italy, we had to include this mind-blowing spa center in one of the world's smallest countries not far from the boot. Welcome to the Inuu Thermal Spa in Andorra where you can relax and unwind with a series of specialised treatments and hot springs that can boost your levels of well-being.
Inuu's range of massages include ones that are conducted under water, whether partial or total. The way it works is that you lie under a horizontal thermal water shower which adds to the relaxation. You can also select between indoor and outdoor lagoons where you can not only enjoy a swim but get rid of any muscle tension.
There are a host of relaxing and innovative treatments including a cotton facial and a dream/multi-sensory massage. It's possible also to book a treatment as a couple or for a group of up to four people (in which you can book a private sector for your party).
If you're seeking to get fit, then Inuu's personal training department can help you out. Yoga, aqua pilates and a Japanese technique known as Makka-Ho are provided, the latter of which uses stretching exercises to unblock the body.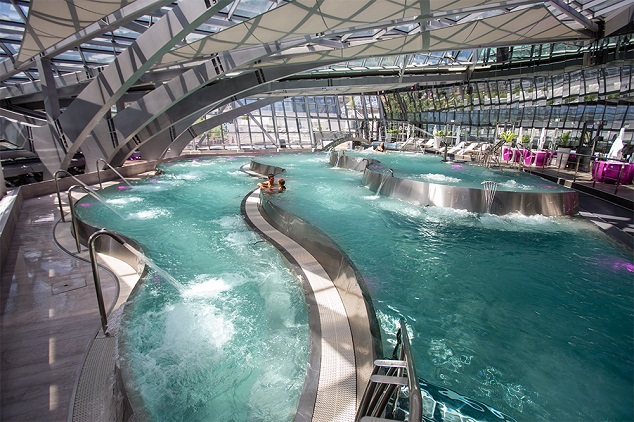 VICTORIA REGENERATION SPA, Rome
Drawing on other countries and cultures for their treatments, Victoria Regeneration Spa in Rome is a good place for detox and stress-free relaxation.
For a good mix of therapies and and massage techniques, the Ritual of 5 Senses includes bioenergenics and Ayurvedic. Meanwhile, Ritual Atlas looks to Morocco for inspiration including a Moroccan black soap massage, steam bath and clay mask application.
It's another good spot for couples, who can enjoy other elements such as the spa's wellness programme. This includes the use of a saline pool with whirlpool, a Turkish bath, a cold jet of Swedish shower, a biosauna and also an area for relaxation.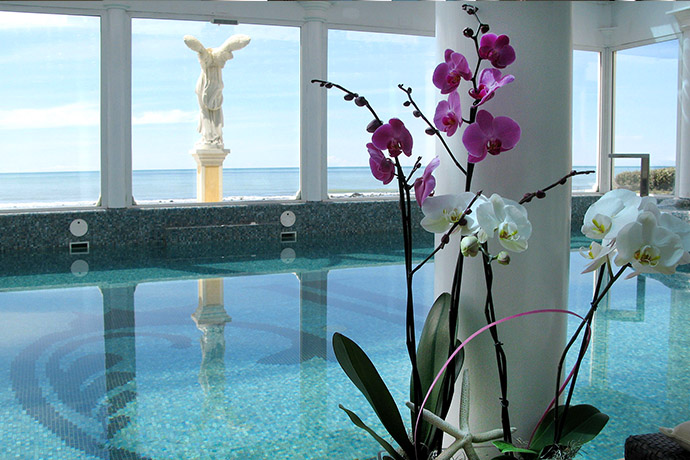 HAMMAM DELLA ROSA, Milan
This is another spa that's a fine choice for a day's relaxing getaway. One of the oldest and authentic rituals of Hammam is Path Rose. For this treatment, black soap is sprinkled on the body before a steam bath, body peel, soap massage and Frigidarium, the after treatments of skin cleansing.
Later on, you can unwind by drinking a mint tea and eating a specially prepared Arabic pastry in the Relaxation Room. A café is also open at Hammam Della Rosa and if you're looking to hold an unusual but enjoyable party, then party themed evenings can also be held.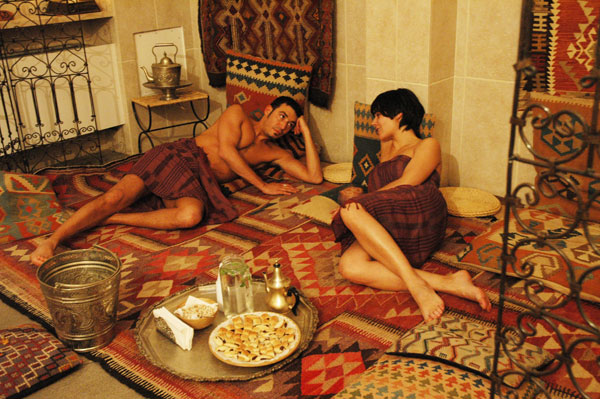 HOTEL TERME APOLLO, Venice
Hotel Terme Apollo was opened on 2nd September 1978 by mud therapists Marcello and Antonia Bernardi. Today, the spa hotel is as in good health as ever, making great use of its thermal pool and alternative therapy facilities.
Terme Apollo's thermal water is unique, with anti-oxidising and antiseptic properties that can invigorate and detoxify the whole body. You can stop off in one of the thermal pools or whirlpool baths with temperatures ranging between 28 and 36 degrees centigrade.
The massage therapies available at Terme Apollo include reflexology, shiatsu and lymph drainage. There are also some fantastic facilities and treatments to help out injuries. These include Hydrokinesitherapy in which the occupant can practice active and passive gymnastics in spa water. Water movement has been found to be a boon for faster healing and helping rehabilitation.
Sports fans can also keep fit in a number of ways. There's a gym, an aqua-gym, bowling greens, tennis court, swimming and diving facilities – and if you're looking to venture out a bit more, the hotel can lay on a bike tour and local walks.
The food's definitely worth a sample, drawing influences from local, international and Mediterranean cuisine. The best in local vegetables and fishes are prepared for the range of excellent meals. There are also great breakfasts (including eggs, cheese, bacon, muesli and fresh bread amongst other things) and afternoon snacks including fruit salad, strawberries and peaches with Prosecco. A very classy menu indeed!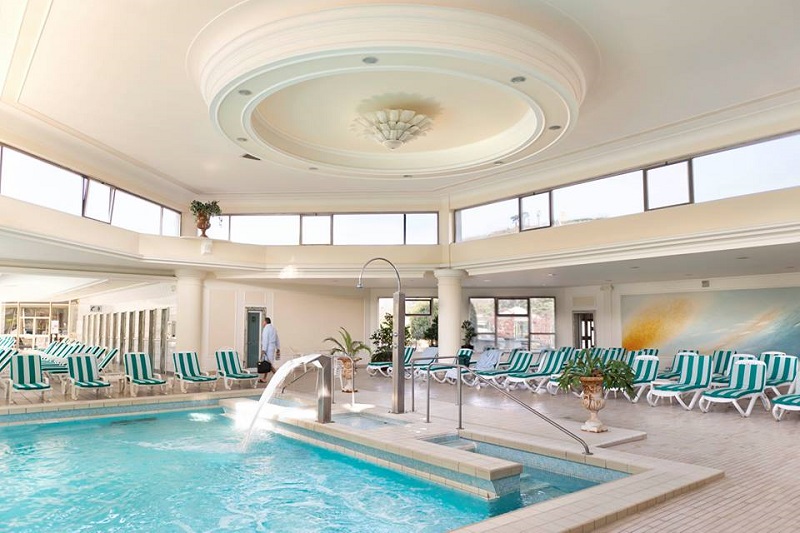 ABANO GRAND HOTEL www.gbhotelsabano.it
If you want the ultimate Five Star spa hotel experience, then book into Abano Grand Hotel.
Offering the warmest of welcomes, Abano Grand Hotel is packed full of luxurious treatments that use the finest resources and materials for perfect relaxation. Three huge thermal pools can be used whatever the season. Containing bromine iodine spa water with sodium, these pools can be heated between 29 and 36 degrees centigrade, depending on the time of year.
The new Spa Suite offers much in the way of alternative therapies. These include unique relaxation techniques such as light and sound to calm and relax the body. A piquant treatment is the Bacchus Grape Therapy in which a combination of fruit gel and red grape seeds is applied to renew the skin. A later application of red grape must also provides a strong antioxidant effect. There is also a bumper two-hour process called Belle Epoque which includes a mature thermal mud treatment, facial massage, hydro-massage and well-being massage.
Different rooms and suites available, offering a real sense of luxury and comfort – you can also select a meal from the very strong menu in the bars and restaurants.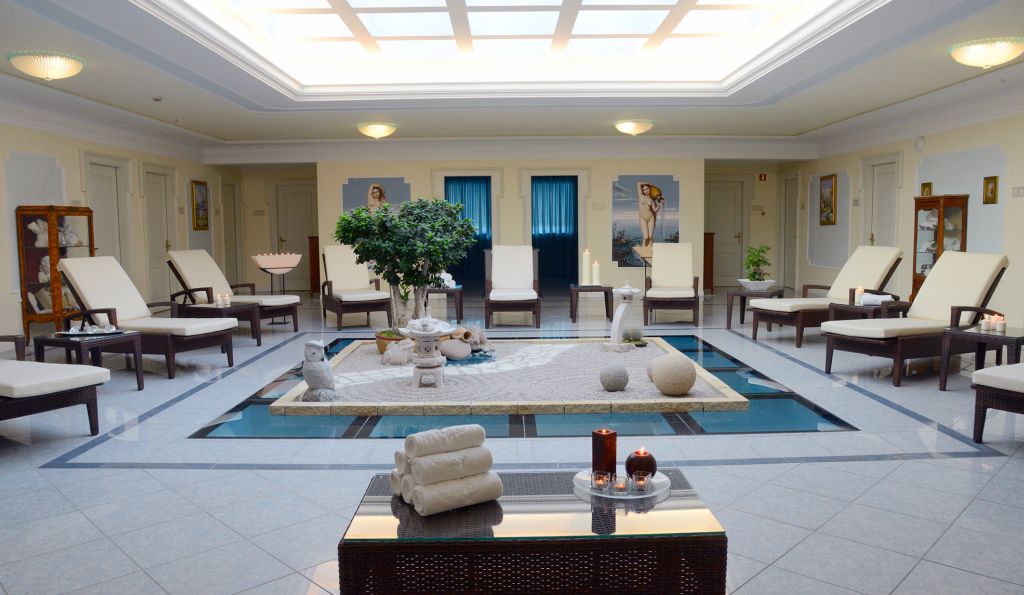 AQUAPETRA RESORT AND SPA, Benevento
Once upon a time there were only ruins of a mid-19th century village. Today, these have been restored to create a timeless, unique spa destination. Aquapetra boasts beautiful countryside surroundings and an amazing luxury spa that is housed in a converted ancient barn.
The barn hosts all kinds of facilities including swimming pool, jacuzzi, sauna, Turkish bath and relaxation area. Within this environment, you can opt for a choice of treatments that include aromatherapy, body scrub, reflexology, neck massage and deep cleansing facial and peel.
The Aquapetra resort and spa also offers a choice of plush rooms with plenty of facilities. And if you're after a bite to eat, then there's also much to enjoy. There are restaurants to enjoy brunch and dinner in. Delicious goodies to eat and drink include home made bread, a classy range of international and regional dishes and some excellent wines.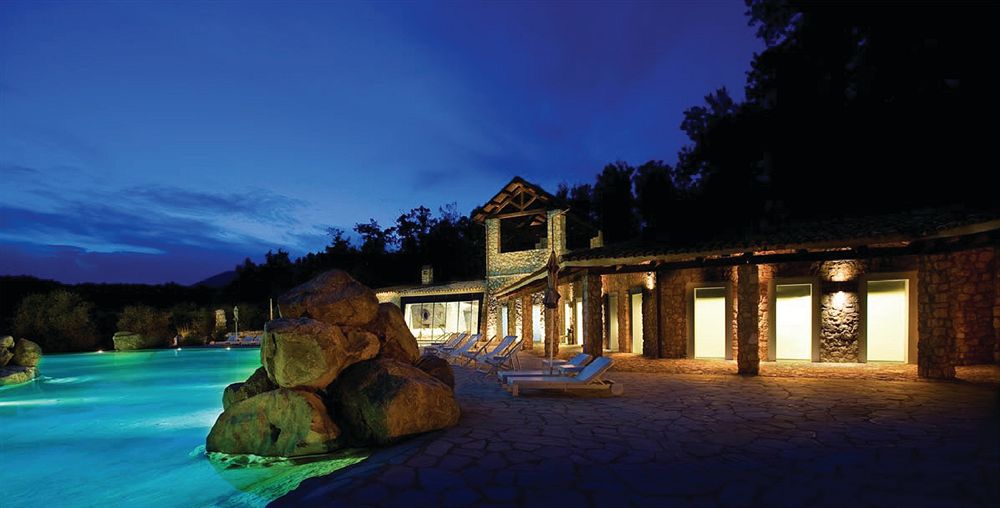 TI SANA DETOX RETREAT, Arlate
One thing to remember about taking a spa break is that while it's a relaxing, enjoyable experience, it's also an experience that can yield great personal results for the mind and body.
Ti Sana Detox Retreat lists a number of such achievements on its website. Treatments have resulted in average body weight loss of 3%, lower risk of cardiovascular disease (up to 50%), reduction of up to 58% in Type 2 Diabetes, loss of 6.6% of fat mass and loss of 7.2% of visceral adipose tissue. The dedicated staff offer a warm, sincere welcome to a retreat that offers a wealth of facilities.
Enter the Cave and you will find a pool of purified, disinfected water that cleans the airways and body. The Lumbar hydro-massage gets rid of muscular tension while the underwater chromo-therapy relaxes and harmonises the senses.
Other special baths contain Epsom salts (which help the body absorb nutrients and reduce headache and migraine levels) and Dead Sea salts (which help to stimulate the skin and reinforce the skin's natural regenerative properties).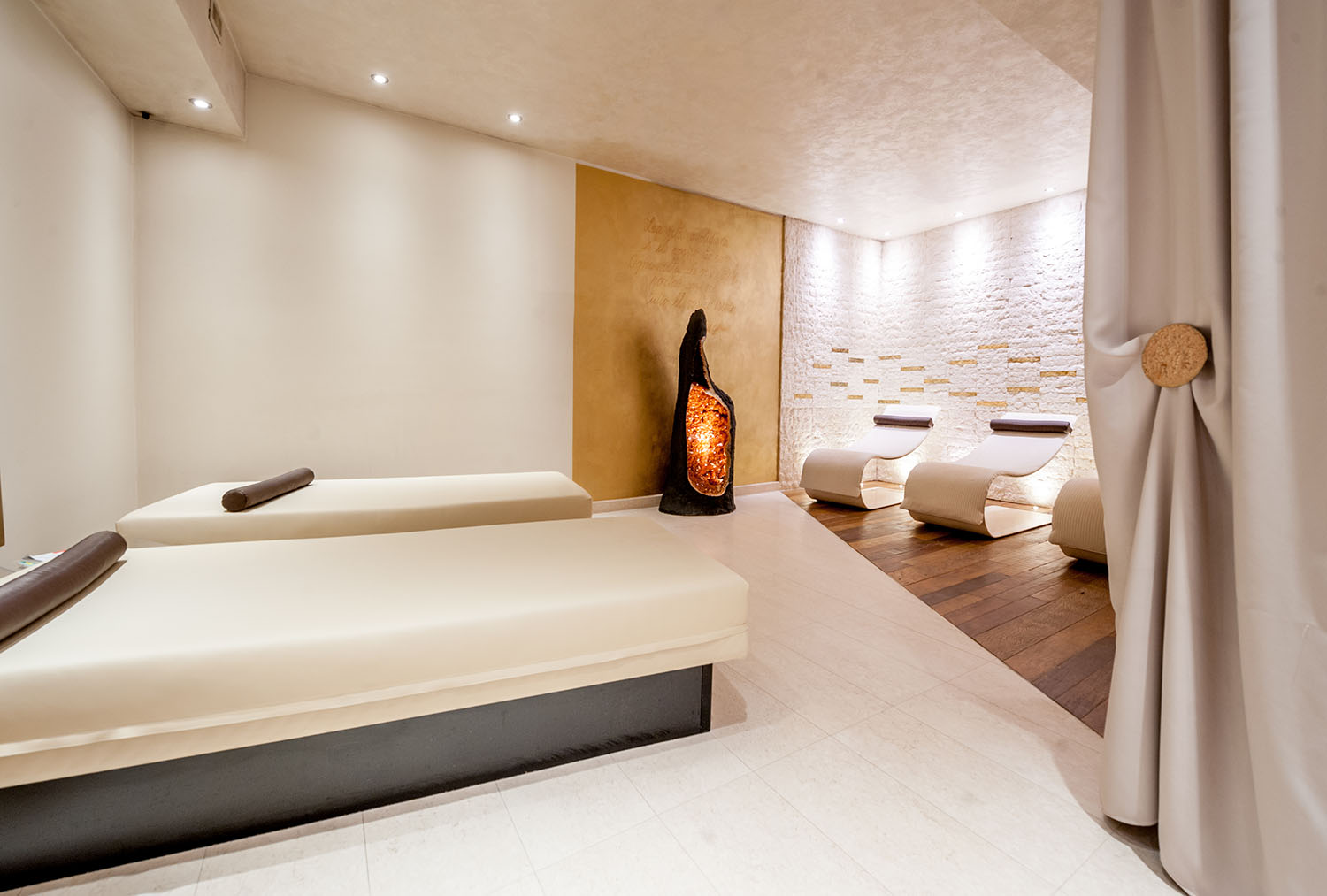 Photo credit: Jason Spoor
For more ideas on where to stay in Italy with integrated spas, plan your trip with our dedicated page offering suggestions for any budget.