Benevento (Campania)
Benevento is a city of Campania, 50 kilometres (31 mi) northeast of Naples. It is situated on a hill 130 metres (427 feet) above sea level at the confluence of the Calore Irpino (or Beneventano) and the Sabato. It is also the seat of a Roman Catholic archbishop The city occupies the site of the ancient Beneventum, originally Maleventum or still earlier Maloenton. The meaning of the name of the town is evidenced by its former Latin name, translating as good or fair wind. In the imperial period, it was supposed to have been founded by Diomedes after the Trojan War. Benevento boasts an impressive artistic and historical heritage. Due to its artistic and cultural significance, the Santa Sofia Church in Benevento was declared a UNESCO World Heritage Site in 2011, as part of a group of seven historic buildings inscribed as Longobards in Italy, Places of Power (568–774 A.D.).
What you can't miss in Campania
Where is Benevento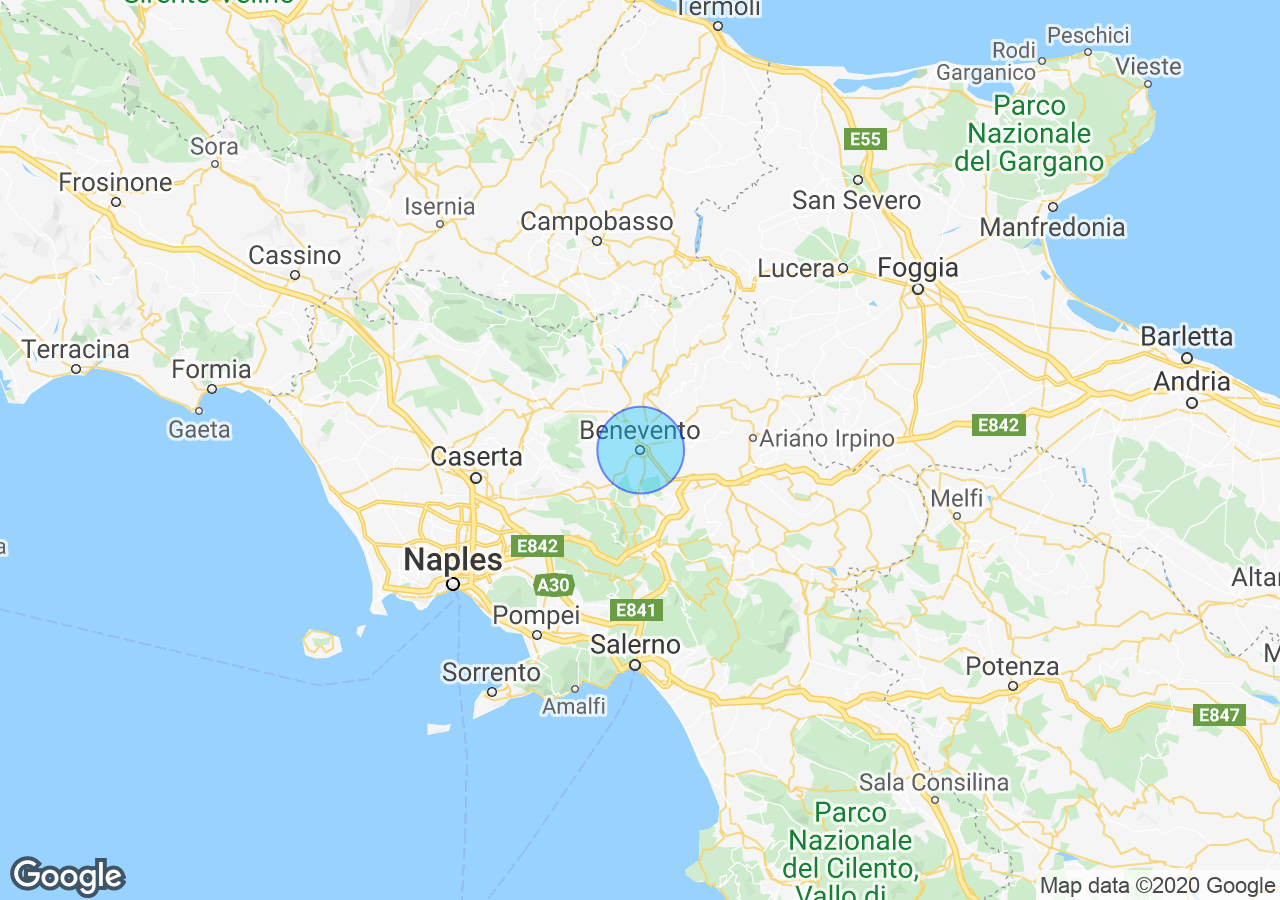 Top Experiences in Campania
Properties for sale in Campania
What others are saying about Campania
i'm looking for a lawyer to represent me in my application for citizen by descent in Oliveto Citra in Campania. 
What are some things to do in Ischia in June - we have only 2 days. Grazie mille.
Hello everyone! Here at Italy Magazine, we want to know your travel memories and tips from the region of Campania as part of a special issue we're working on. We might not be able to easily travel right now but we can still think about those trips we've enjoyed in the past.