With the Christmas season in full swing, John Bensalhia looks at some of the most popular drinks in Italy to suit dinners, parties and cafés.
MULLED WINE/VIN BRULE'
One of the most common drinks to be sipped at Christmas is Mulled Wine. Since medieval times, good old Mulled Wine has been the drink to warm up the body at winter time.
In Italy, this drink is also known as Vin Brulé, although depending on how you take this drink, there's a difference. While Mulled Wine is heated up for a short period of time to allow the alcohol to remain, Vin Brulé normally boils the alcohol away completely.
A plus point of this drink is that it helps to combat common winter ailments such as colds and flu. The drink includes many a herb and healthy restoratives such as cinnamon, honey, cloves and orange and lemon skins. Combined with the heated up wine, it makes for a potent brew and one that warms up the cockles after a day at the Christmas markets.
HOT CHOCOLATE/CICCOLATA CALDA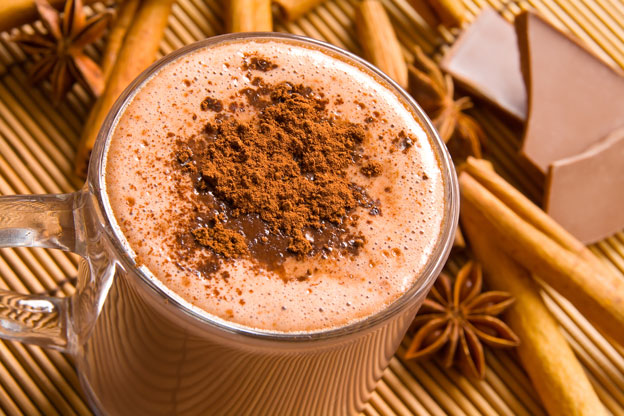 If you believe in miracles in the winter months, then a cup of hot chocolate can achieve the apparently impossible – it's very much a pudding in a mug that keeps you nice and warm. Because of its strong, rich, chocolate flavour, the hot chocolate has that same taste sensation as a chocolate mousse or chocolate pudding.
The Cioccolata Calda can be mixed with other flavours to give it that extra kick – orange, peppermint... -sometimes for a true kick, it can be combined with chilli powder to really warm you up. It's best experienced with Ricciarelli, either in a café or at home in front of a roaring fire by the tree and a stack of wrapped up goodies.
AMARETTO COFFEE
If you're looking for a coffee which contains a bit more oomph than the average cup, then a sip of Amaretto Coffee may be what you are looking for.
The almond flavoured liqueur is a common companion to the humble cup of coffee in and around the Christmas season. The unique, bittersweet aftertaste comes from the base of almonds (or apricot pits). It's always a favourite served in coffee houses, cafés and restaurants, and to top off the experience, a quick dose of whipped cream crowns the drink.
PROSECCO
Want a celebratory drink to toast the festive season? Prosecco is a hugely popular choice. It's not just a favoured drink in Italy – in Britain, more people are choosing Prosecco to fill their glasses. A survey carried out by a specialist wine retailer, Majestic Wine, found that while champagne sales remained static up to the end of September 2013, sales of Prosecco had risen by 39%.
There are a number of reasons for the popularity of Prosecco. It's relatively low in alcohol (11 or 12% on average), which means that there won't be any killer hangovers the next morning. It's great value for money, providing an affordable alternative to champagne. And it makes for a light, enjoyable drinking experience, with the potent fruity ingredients of apples or apricot pears coming through.
BITTERS/AMARI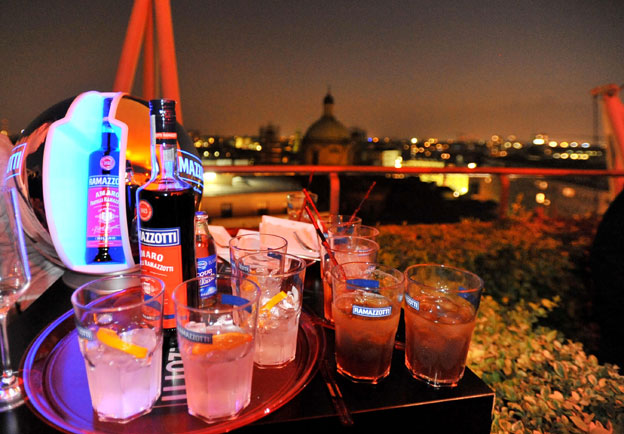 Christmas Day normally serves up a meal of gargantuan proportions all around the world. So what better than a glass of bitter to help the digestion process?
Amari combines alcohol with a selection of roots and herbs that help digestion. These can include thyme, mint, lemon balm and licorice. A drink of Amaro can not only warm up the body (with a slight burning aftertaste), it also acts as good medicine.
Many Amari are available, and depending on your light or medium preference, the alcohol content can range from around 17 to 32%. Popular Italian bitters include Braulio, Florio, Lucano and Ramazzotti.
WINES
A hugely popular accompaniment to dinner, wine will always be an individual choice. Some of the best known Italian wines do, however, make for great companions to Christmas dinner dishes.
A bottle of Chianti can complement a meat dish well, thanks to its rich taste – even a light Chianti can go hand in hand with a fish dish, a common meal served up on Christmas Eve in Italy. If you have enough money, then it's also worth considering a bottle of Amarone. This ripe, full bodied wine again makes for a great drink to go with meat dishes. Amarone wine allows for a fruitier taste (since there are twice as many grapes as in most other wines), while the lengthy fermentation process (usually around a month and a half) ensures a very rich, vivid taste. A good dessert wine would be the light and sparkling Asti. With lower alcohol content, it's a good companion to pudding, thanks to its fruity flavour – it can also be served with a salad or a light meal if you want to opt for something a bit different at Christmas.
ITALIAN MARGARITA
The Italian Margarita is a great drink for any Christmas party. A popular cocktail drink, the Italian Margarita comprises amaretto, almond liqueur, gold tequila and sweet and sour (or Margarita) mix. The mixture is then shaken together and served in a glass with a wedge of lime to cap off the drink.
A cocktail that will be an instant hit for any party.
SGROPPINO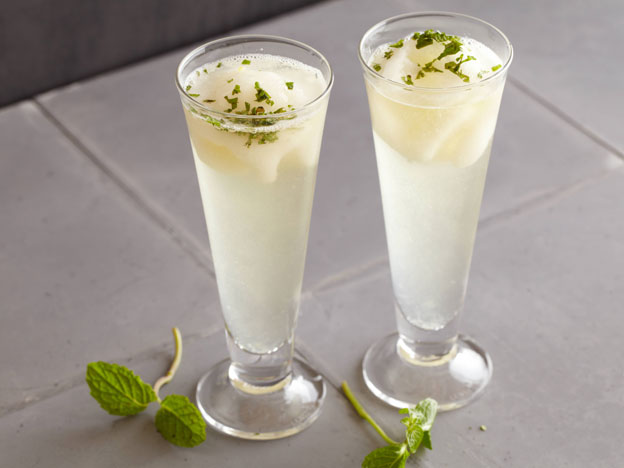 Another popular cocktail is the Sgroppino. Originating from Venice, the name comes from the verb, sgropàre, to loosen. It was a common palate cleanser between meals for aristocrats, and today, its popularity has considerably widened.
The cocktail is a mixture of Prosecco, lemon sorbet and vodka, and is a hugely popular choice of dessert cocktail or after dinner palate cleanser.
BOMBARDINO
The translation for Bombardino is that of "Bomb". This description sums up the very memorable experience of swilling a Bombardino, half Advocaat (eggnog) and half brandy. With its high alcohol content and hot aftertaste sensation, the Bombardino really is hot stuff.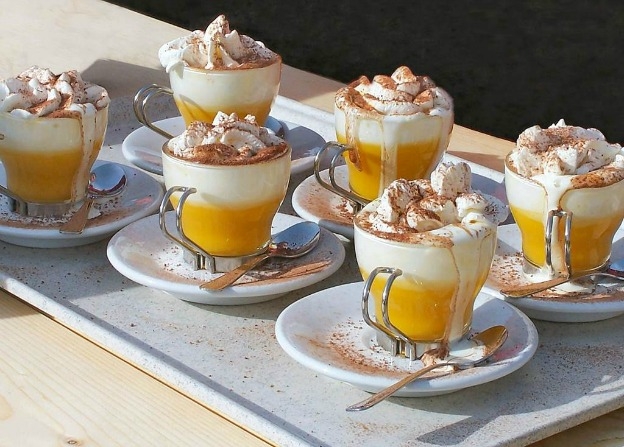 It's a common beverage at ski resorts and Christmas markets, and can be served hot or with a dollop of whipped cream on the top. The drink's ingredients can also be varied with ingredients such as coffee, rum or whisky. A perfect winter warmer, the Bombardino continues to be a massively popular choice.