Spooky goings on this month in Italy, along with lots of other kinds of festivals to keep everyone entertained during the colder Autumn nights. From ballooning to chocolate moustaches, there's something for all in this month's selection. John Bensalhia reports...
After the Summer months, there's a chill in the air as October brings the Autumn season into pole position. And appropriately, it's the month of Halloween, with many a pumpkin lantern face leering from a household garden. Italy offers plenty of excellent Halloween festivals, two of which are included in this month's batch. It's also a good month for food, with various events spotlighting all kinds of food from truffles to chocolate. Add in a dash of ballooning, movie magic and tradition and you have the recipe for a highly eventful four and a bit weeks!
BOCCACCESCA – Certaldo Alto, 2nd -4th October
With the cold, dark nights slowly closing in like an iron fist, there is no better comfort than food. And in Italy, one of the best food showcases comes to the medieval town of Certaldo Alto in October.
Boccaccesca gathers local food producers as well as a good selection of chefs to tell and demonstrate all about all kinds of food, as well as sustainability and the benefits of traditional dishes. Families and children can learn a great deal from this experience, thanks to a number of educational and laboratory sessions laid on. Youngsters can also enjoy workshops, games and some tasty snacks!
The guests include chefs Matteo Donati and Paolo Gori while entertainment is available in the form of costume parades, a circus and a performance from the Girlesque Street Band.
BARCOLANA REGATTA – Trieste, 2nd -11h October
It's touted as the largest gathering of boats in the Mediterranean Sea: the Barcolana Regatta is sailing into Trieste again this October.
Between the 2nd and the 11th of the month, there will be a good variety of different events to satisfy all ages. The centrepiece of this is the 47th edition of the International Sailing Regatta which will witness approximately 2000 boats helmed by everyone from professional racers to amateurs.
As well as this regatta, take your pick from a host of sailing races and events to enjoy! The Fun Regatta includes 50 kitesurfers, 50 windsurfers and wakeboarders putting on a great show. A young persons' regatta is open to sailors between the ages of eight and 15 years of age – watch out for future experts in the making! Meanwhile, the Classic Regatta is an event not to be missed, with an impressive parade held in the Bacino San Giusto.
MASCHERA DI FERRO – Pinerolo, 3rd - 4th October
The stuff of legends, the infamous Man In The Iron Mask has been immortalised in print and movie form, and also in the annual event, Maschera di Ferro.
The Pinerolo event traces the enigma who was imprisoned in Piedmont in the late 17th century. Maschera di Ferro re-lives the masked mystery man's fate every year with a different man playing the part, complete with period costume and accessories.
To add to the feel of the festival, there is also a host of things to do and see this weekend. A procession adds to the historical flavour, complete with period costume. Street performances entertain the visitors, while a sombre mass is held on the Sunday morning. There is plenty to eat, drink and enjoy with additional markets, music and dinners held in honour of the famous Man In the Iron Mask.
FEAST DAY OF ST FRANCIS OF ASSISI – c. 4th October
The date of 4th October marks the anniversary of the passing of one of the most iconic saints, St Francis of Assisi.
The Patron Saint was born around the year 1181. In addition to founding the Franciscan Order of the Catholic Church, St Francis was known for his kindness and generosity, showing compassion to the poor and and afflicted. On 4th October 1226, he passed away in Portiuncula – two years later, he was posthumously made a saint by Pope Gregory IX.
On the anniversary of his death, there are many religious services to mark this. In Assisi itself, services will take place and in addition, the town is lit by oil lamps which burn specially consecrated oil. In Rome, there is a religious festival to mark the occasion that includes a wreath-laying ceremony near to the Basilica of San Giovanni.
MATERA BALLOON FESTIVAL – 8th -11th October
There's nothing quite like taking to the skies in a big balloon. If you're a ballooning fan, then the Matera Balloon Festival is worth a visit between 8th and 11th October.
A myriad of international balloons is on the agenda, and there is also the chance to enjoy a tourist balloon flight. Come back down to Earth, and there's also much to do on the ground. There are interactive workshops, laboratories charting the likes of the MBF kites as well as local guided tours of the local churches and the Park of the Murgia Matera.
Food, music, jugglers and various other attractions will also add much to the occasion which reaches for the skies and achieves a unique party atmosphere!
ALBA WHITE TRUFFLE FESTIVAL – Alba, 11th October - 15th November
The humble truffle is a multi-tasking wonder. Not only does it taste great, it's also known for its medicinal properties and is also recognised as a good aphrodisiac. The annual Alba White Truffle Festival celebrates all things truffle and will again be showcasing this delicacy in style this month.
It's a festival that's over 80 years old, and attracts huge crowds of locals, as well as visitors from Europe and America. It's not just truffles on offer, however. The festival also provides stalls of foods such as local cheeses, cured meats, pasta and honey – not to mention a sample of wines!
The festival also provides plenty of other attractions in addition to the truffle stalls. Seeking that medieval ambience? Consider it done, with a medieval-themed parade! Want to become the next cooking sensation? Then, cooking workshops and demonstrations are provided. There's much more, including concerts, a live auction and the traditional donkey race.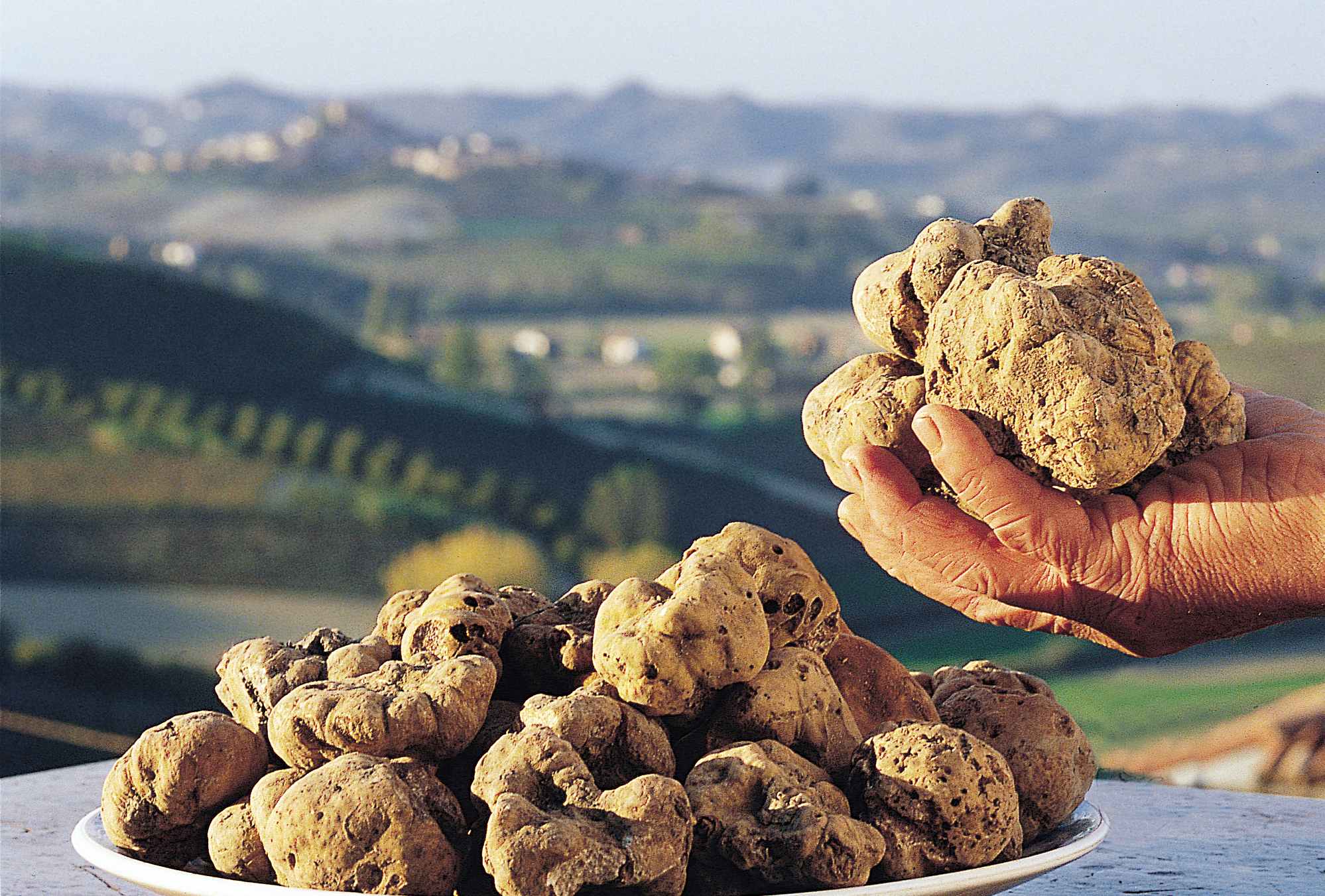 ROME FILM FESTIVAL – Rome, 16th - 24th October
We've had the Venice Film Festival in September – now it's the turn of Rome to roll out the red carpet.
This year's Rome Film Festival promises a starry line-up that also champions the best in up and coming talent. There will be screenings of a maximum of 35 films that include offerings from established producers and new film-makers. All sorts of films promise to be featured to find the best in the fields of blockbusters, animations and documentaries. The festival will début with James Vanderbilt's Truth, which stars Cate Blanchett and Robert Redford.
Several special events, talks and tributes are also premièring at this year's event. There will be talks from acclaimed producer/director Joel Coen and equally acclaimed actress Frances MacDormand. Director Wes Anderson and author Donna Tartt will also be presenting a talk, as will stars of Sotto una buona Stella, Carlo Verdone and Paola Corteliesi, who will be discussing all things comedic.
Director Paolo Sorrentino will be presenting a 15 minute short, while Renzo Piano will be discussing the importance of language and imagery of films in the field of architecture. Plus, the special event line-up also includes a retrospective of director and writer, Antonio Pietrangeli as well as a tribute to director Pier Paolo Pasolini, to mark 40 years of his passing.
EUROCHOCOLATE – Perugia, 16th - 25th October
Willy Wonka had a whole factory devoted to it. Homer Simpson swears by it. And in Rome this month, there's a whole festival devoted to it!
Chocolate! Whatever your preference (milk, dark, white, bars, boxed etc), you will inevitably find something to enjoy in one of the most impressive chocolate showcases worldwide.
This year's festival has added the extra hook of the good, old-fashioned moustache. A quick click on the official website greets you with a large moustache icon, and this year, it will be possible to eat your moustache – chocolate, of course! And there will also be the largest chocolate moustache sculpture in a world record for all visitors to witness!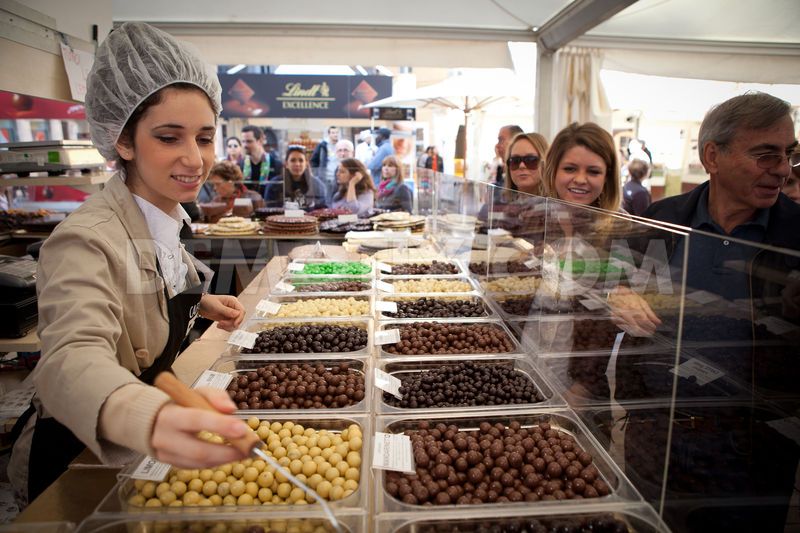 Eurochocolate in Perugia, Photo credit: http://ilgarofano.it/
SAGRA DEL TORDO – Montalcino, 24th - 25th October
Montalcino will play host to Sagra Del Tordo – or the Feast of the Thrush – this October. This medieval recreation of a traditional archery tournament pits the four neighbourhoods of Montalcino against each other in a weekend of thrills, spills and great fun!
The districts in question are Borghetto, Pianello, Ruga and Labor, and they will be taking aim in a festival that has been running since 1958.
The festival is packed with medieval flair and colour, including dancing, processions (a regular procession and also a procession of the ladies), an auction, parades and the blessing of the archers which takes place in the square outside the Church of Sant'Egidio.
HALLOWEEN CELEBRATIONS – Borgo a Mozzano and Corinaldo, 29th - 31st October
It's the month in which things go bump in the night, chains rattle and evil laughter rings with a chill in the air.
Halloween rounds off this month with a gleefully ghoulish air. In Italy, there will be many memorable Halloween celebrations. One of these kicks off on the 29th at the Devil's Bridge, Borgo a Mozzano (near to Lucca). This three day fright fest has all sorts of brilliant tricks and treats for visitors. These include an interactive game experience called Black Night, the Night Of Lucida (in which spooky noblewoman Lucida Mansi is released) and lots of musical performances. Visitors can also brave the Passage Of Terror if they're so inclined – the experience guarantees lots of scenes and situations from classic horror thrillers in a suitably spooky environment. The traditional fireworks show on the River Serchio is another memorable sight not to be missed.
Meanwhile, in what's known as the Italian Capital of Halloween, Corinaldo, La Festa Halloween is guaranteed to provide an equally thrilling time for all. There will be plenty of spooky sights and attractions, including special scenes and tableaux which recreate legendary Halloween events, food and drink served by looming witches and ogres, and of course more pumpkins than you can shake a pie at!
The event concludes on Halloween night with a dazzling mix of lights, fireworks and music. A magical time at both these events is guaranteed for all!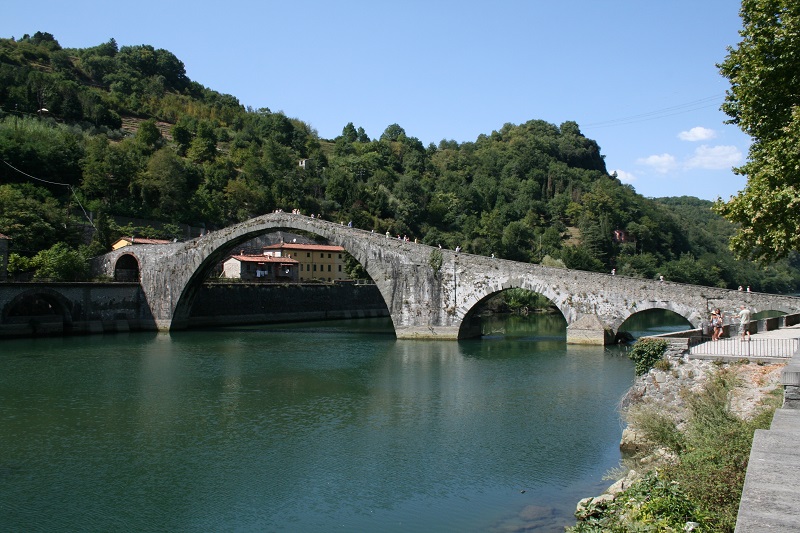 Ponte-della-Maddalena, Photo credit: Wikimedia commons