John Bensalhia rounds off the Autumn season for 2017 with a choice of events and festivals to satisfy all tastes
This month's crop of events has a particularly cultural feel. Not just a case of arts for arts sake, November in Italy celebrates and encourages all kinds of cultural sectors, such as books, film-making and music. In addition to going out and enjoying these events, spectators can also be inspired enough to take up reading, producing or composing.
Food fans can enjoy special events devoted to truffles and a unique take on salami, while cult fans of sci-fi or comic books will find much to enjoy in two of the events that I have found. So let's see what we've got this month!
Sacile, 21st October - 2nd December 2017
If you're a fan of the Spring and Summer seasons, then this time of year is a bit more of a challenge. The weather's cooled down, the blue skies are rarer, and the month of March seems so far away.
So it always strikes me that the scheduling of a jazz music festival at this time of year is a stroke of genius. Concentrate on the music, close your eyes, and those sunny jazz music sounds brighten up the day instantly.
Sacile's Il Volo del Jazz is a good example, taking place throughout all of this month. It's a jazz music festival with a twist however, as it aims to not only entertain visitors to its shows, but to educate and hopefully recruit new fans of this acclaimed genre. The international festival also puts on special initiatives and projects to promote jazz music in charity events and schools. Other special aspects of Il Volo del Jazz include meetings with artists and tastings.
This year's wonderful line-up includes Michael Nyman, Simona Molinari (who will be paying tribute to lady legend of jazz, Ella Fitzgerald), and the Dave Holland Trio, starring none other than Miles Davis' bassist.
Tartufesta (White Truffle Festival)
Apennine (Bologna), 28th October - 5th November 2017
Everything that you need to know about the humble white truffle can be found out in Emilia Romagna.
To be precise, the mountain area of Bologna (Appennino Bolognese) will be marking the white truffle, one of the key lynchpins of local dishes. The event, held between 28th October and 5th November, is known as the Tartufesta, and is being celebrated in a number of small towns.
Whether you are a food connoisseur or a truffle expert or just someone who wants to broaden their expertise and knowledge of food, there is much to enjoy at the Tartufesta. The event combines equal helpings of learning about truffles (for example, through books or guided tours of the local villages and woods) and sampling the local produce. A local marketplace will offer some of the regional products, allowing visitors to sample the unique taste of the white truffle. Local restaurants will also add the white truffle to the flavour of some of their dishes. You'll come away from this with an enlightened mind and a full tummy!
Trieste Science Fiction Festival
31st October - 5th November 2017
As a freelancer, I have written on various subjects, and one of these is science fiction (having penned reviews for British TV exports, Doctor Who and Blake's 7). Call it geekery of the highest order if you wish, but I believe that science fiction is a massively popular genre that can take you off to other worlds through the media of movies, TV and books.
Trieste will be celebrating the wonders of science fiction this month, using the Rossetti Theatre as a main location for the first time. The festival packs in a lot, including previews, short films and classic cult movies, along with exhibitions, meetings, workshops, and even concerts and DJ sets.
This year's premières include American science fiction thriller, Beyind Skyline (starring Frank Grillo of Captain America fame), Russian space mission chronicle, Salyut-7, and two French movies, Hostile (set in a post-apocalypse world) and Alone, which also follows similar lines, focusing on a band of teenagers that find that they are the only survivors in a desert world.
All this and much more at the keenly anticipated must-attend for all science fiction fans!
1st - 5th November 2017
Continuing this month's celebration of all things culty, let's turn attention to Lucca Comics & Games.
Now in its 51st edition (following its initiation in 1966), Lucca Comics & Games devotes five days to comics, video games, music and entertainment. It's the largest festival in Europe that is dedicated to this, attracting nearly 500,000 visitors. The event provides 20 exhibitions and over 500 events that include meetings with publishers and authors, shows, concerts, cosplays, seminars, and special events for kids.
This year's superlative line-up brings together the likes of Marvel writer Jason Aaron, Rat-Man author, Leo Ortolani, Zerocalcare, and Bleach manga author, Tite Kubo.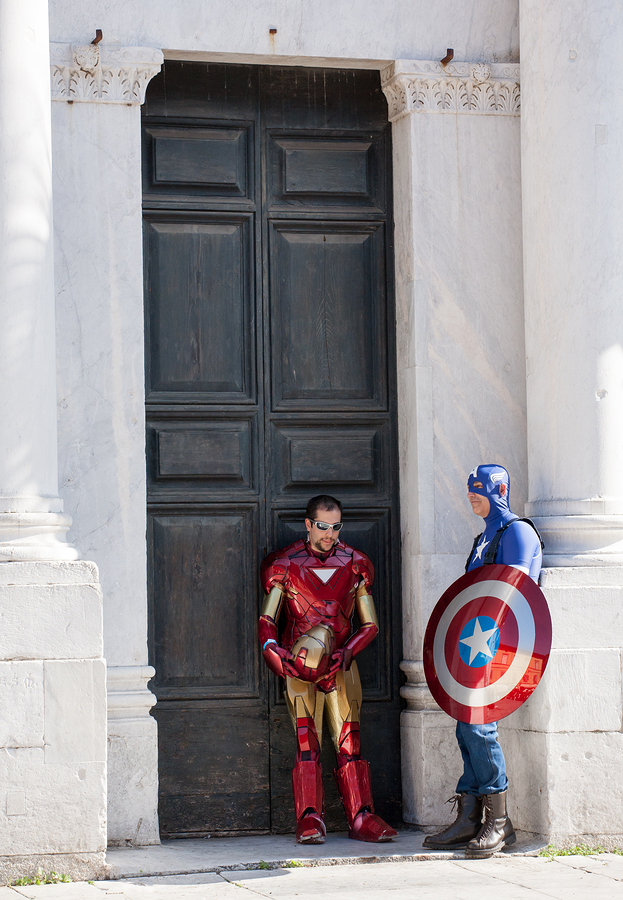 San Lorenzo, Banale, 3rd - 5th November 2017
Palmo Donati. Ring any bells?
Well, in fact, he was the man who inventor of a unique kind of salami in the second half of the 19th century. The salami in question is called Ciuìga, and comprises an unusual mix of pork meat and white turnips, with its shape resembling a pine cone. It has been acclaimed for its strong and intense taste, and is popular enough to warrant its own festival, which is coming your way in November.
The Ciuìga Festival will be held in the lovely village of San Lorenzo in Banale. The festival is like Christmas come early, with a host of activities and things to do for all the family. The obvious food-related aspects aside (tastings, markets, theme meals, dinners), there is plenty to do for everyone, with street art, music and children's shows jostling for your attention.
16th - 19th November 2017
Books. There's nothing quite like them. Whether new or old (and there's nothing quite like the smell of an old or new book), they can educate and entertain in equal measures.
To celebrate the wonders of the printed tome, Bookcity Milano spans four days promoting all kinds of books and ways, means and locations of reading. Shows, exhibitions, readings and presentations are held in the city from schools to libraries. It's a particularly good way of educating kids and encouraging them to read.
So, take a leaf out of Bookcity Milano, and get reading!
17th - 26th November 2017
With November rounding off the season, it's as good a time as any to mark it with an Autumn trilogy.
This is the theme of the Ravenna Festival, a popular event devoted to opera, and the three selected operas for the trilogy are Cavalleria Rusticana, Pagliacci, and Tosca. The three operas were composed in the last decade of the 19th century, all of which deal with the changes that have marked the passage from one century to the next one.
If you can't make the first performance of each of the three, then don't worry. They will be repeated again twice after the initial show throughout the latter half of the month. If you're a fan of opera, this is the ideal way to see out the Autumn season.
24th November - 2nd December 2017
What makes a festival all the more satisfying is when it showcases up and coming talent. Whatever the field: music, writing or, as in the case of this one, film-making, today's young talents could well be the stars of tomorrow.
The Turin Film Festival is one of the biggest of its kind in Italy, second only to the Venice Film Festival. Originally, the event started out as Festival Internazionale Cinema Giovani in 1982. Over time, it grew in stature to become one of the finest showcases for innovative film-making from young, independent film-makers.
With various competitive sectors, tomorrow's budding producers and directors can take their first steps into the film-making arena thanks to this top class festival. All kinds of experimental and innovative movies are being produced and showcased at this festival, so expect to see some of the winners' names in lights one day.