Tuscan ND Dolfi Lizard Sphere Centerpiece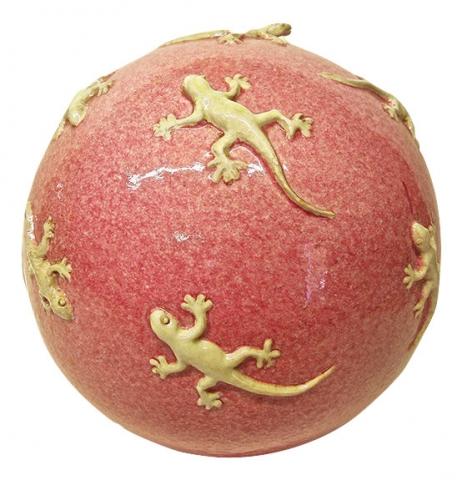 Anyone who has basked in the sun of the Tuscan countryside is familiar with the little lizards that are featured on this wondrous pink maiolica sphere. It is a superb piece of Italian decor. While it is a sphere, it does have a flat bottom so it will not roll.
This ND Dolfi Lizard Sphere Centerpiece has a diameter of approximately 16".

This product is guaranteed "Made in Italy"
Dimensions
16X16X16 in 21 lbs.
Countries Availability

United States
You may be also interested in...