Antonio Carluccio
In Britain, Antonio Carluccio was just as well known in his native Italy as a familiar face on TV cooking programmes such as Saturday Kitchen and Two Greedy Italians (in which he teamed up with Gennaro Contaldo – read on...).
Such is the standing as the 'Godfather of Gastronomy' is that his career spanned over half a century. While it looked like wine merchanting was his profession in the 1960s to 1970s, having come to the UK in 1975, the next decade saw him branch out into cuisine.
In 1981, Carluccio became the manager of Neal Street Restaurant in Covent Garden, London, ultimately going on to be the owner at the end of the decade. In the 1990s, Carluccio would embark on  other ventures including his eponymous Italian food shop (which he launched with his wife) and Carluccio's Caffe, a combination of Italian restaurant, food shop and a great place to enjoy specially cooked Italian breakfasts. Carluccio's went on to become a massive success, with more than 80 UK-situated destinations.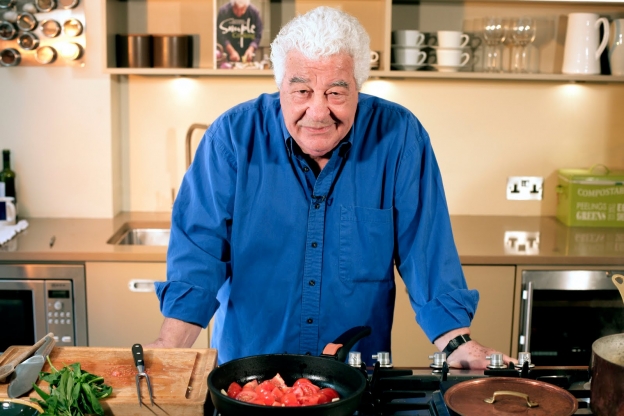 Gualtiero Marchesi
Regarded as the founder of modern Italian cuisine, Milan-born Gualtiero Marchesi's culinary skills ran in the family. Not only did his parents helm the L'Albergo del Mercato hotel and restaurant, his other relatives included Ritz chef,  Luigi Ghisoni and Albergo del Mercato chef, Domenico Bergamaschi.
Inspired by these talents in the family, Marchesi would also work in Albergo del Mercato, where he started to indulge his creative side in the evenings, acquiring a reputation for the avant-garde. The burgeoning chef would travel to locations such as Paris and Dijon before coming back to Milan to open a hotel with his parents.
But upon going it alone, Marchesi's first lone Milan restaurant was to give him his first major taste of award-winning acclaim. He became the first chef in Italy to achieve a hat-trick of Michelin stars for his quality cuisine. Branching out into Franciacorta, Marchesi provided patrons with his unique take on cuisine from all around the world. Based in the Albereta Hotel, Marchesi's Ristorante di Erbusco quickly achieved a high degree of success. His progressive vision was seen in another of his Milanese restaurants, Gualtiero Marchesi di San Pietro all'Orto, which mixed good home cooking with the latest developments in technology.
Willing to expand the scope of food, Marchesi was never one to rest on his laurels, reaching out into Parisian restaurants and even his own McDonald's burgers.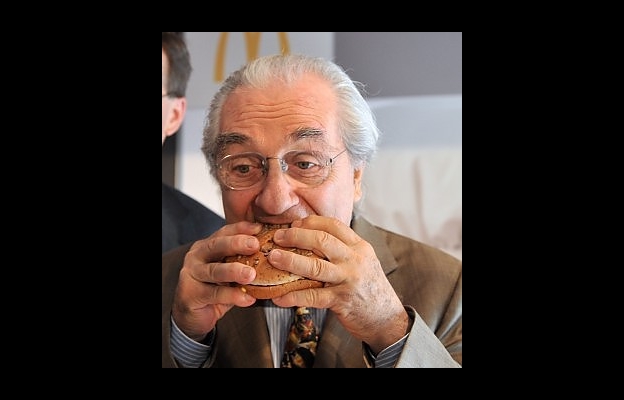 Isabella De Cham
While these lists have, more often than not, looked to the past for inspiration, it's nice to have a list which also looks to the future.
The cuisine stars of tomorrow include Isabella De Cham, whose Pizza Fritta has already won an award. Isabella's fried pizzas are hot property, combining traditional values with a modern twist. Using tasty ingredients such as octopus and cod for toppings, Isabella and her female team are welcoming customers to enjoy these delicious pizzas.
Isabella has also won Nocera's Pizza Champion at the Campionato Nazionale Pizza DOC, impressing the judges with her creation that mixes smoked Sorrento provolone cheese, cacciocavallo, rucola and lemon zest. Definitely one to look out for in the years to come.
Teresa Iorio
Teresa Iorio's talent for pizza making comes from her family. The 19thof 20 children, Teresa began her pizza making experience by helping her piazzaiulo father with his creations when she was a child. Ernesto's pizzeria, based in Naples, is appropriately called The Daughters Of Iorio.
Teresa is already striking out as a pizza making talent in her own right. She became the first woman to win the Trofeo Caputo Pizza Championship, earning the title of Worldwide Champion Pizzaiuola.
At Le Figlie di Iorio, Teresa's pizzeria, her creations are warmly received. She is also a champion of women's rights, having made a pizza that depicts a woman's face and one in the shape of a heart to symbolise support for the fight against domestic violence.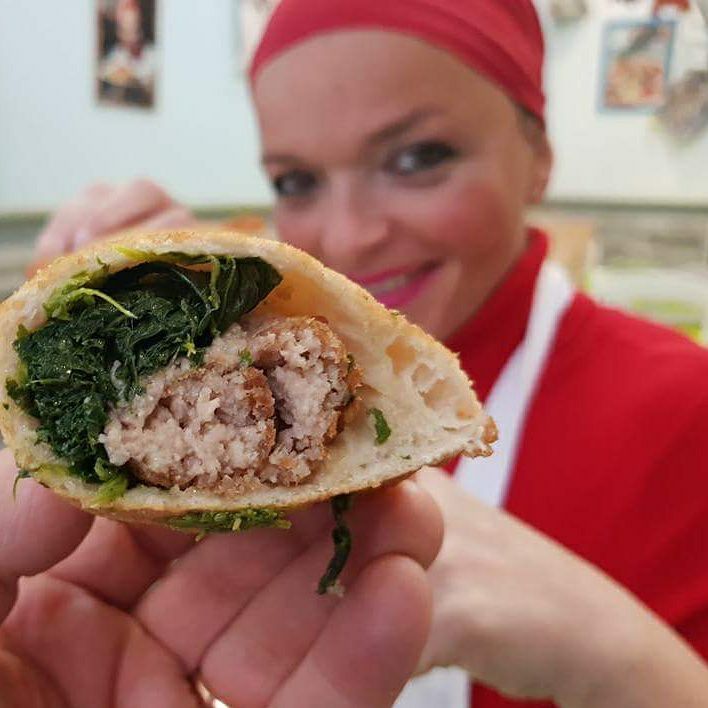 [Photo credit: Facebook: Le Figlie di Iorio - Teresa Iorio]
Maria Cacialli
Another of the new generation of pizza makers to come from an impressive family background is Maria Cacialli.
Maria's father, Ernesto Cacialli, became known as The President's Pizzaiuolo after presenting Bill Clinton with his very own pizza in 1994. With that in mind, Maria's own pizzeria is called La Figlia del Presidente, which translates as 'The Daughter Of The President'.
Pizza making was destined for Maria, since her parents first met in a pizzeria. Today, her massively successful pizzeria is run by both Maria and her husband, Felice Messina. Offering customers the finest pizzas that money can buy, La Figlia del Presidente also provides a relaxed and uniquely Neapolitan ambience.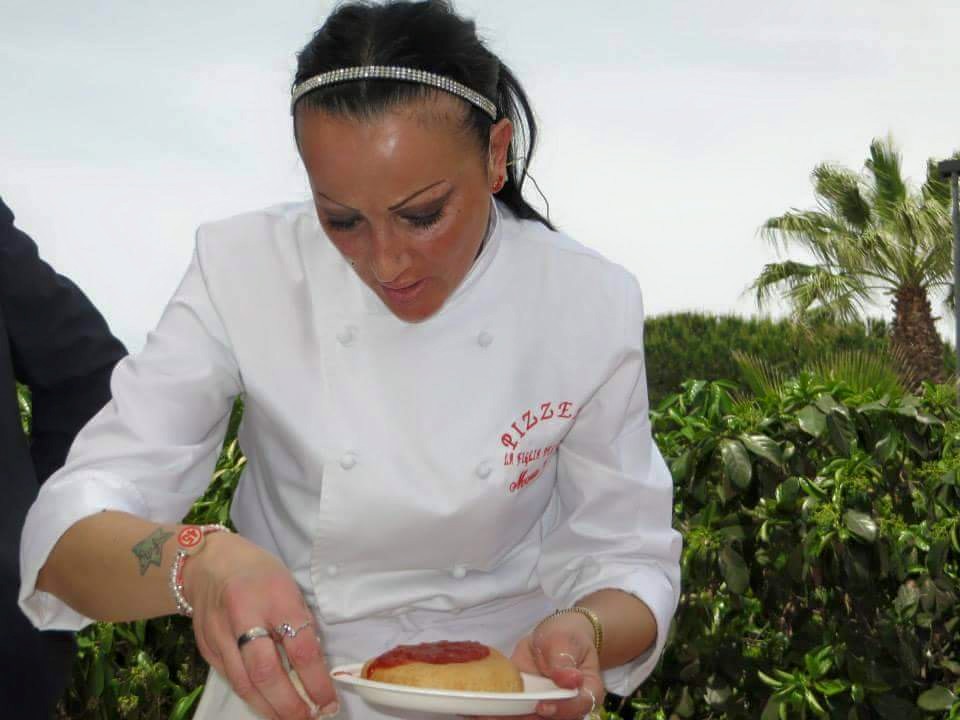 [Photo credit: Facebook: Pizzeria "La Figlia del Presidente"]
Cristina Bowerman
Apulia-born Cristina could well have worked in law or graphic design, if her education days panned out that way. But it was her talent for cuisine that resulted in her award-winning work at Rome's Glass Hostaria restaurant.
Studying at the University of Texas at Austin and Le Cordon Bleu, Bowerman's potential as a chef was already spotted, and when arriving back in Rome, she began work at the Glass Hostaria. While her new dishes took time to strike a chord with the locals, ultimately Bowerman's food would earn both critical and commercial acclaim at the Glass Hostaria, winning herself a Michelin Star in 2010.
As well as the Glass Hostaria, Bowerman took on other projects such as the Romeo Chef & Baker and the neighbouring Giulietta Pizzeria.
Achieving Number One in the World's Best 50 Restaurants is the ultimate accolade, and one that Osteria Francescana has not only attained once but twice!
Chief patron Massimo Bottura can be justly proud of the restaurant that he set up in 1995 as a means of fusing traditional cuisine and modern art, design and also a flair for the more avant-garde style of meal. The Emilia-Romagna-born chef remembered those family days in the home kitchen, going on to work with chefs such as Georges Coigny and Alain Ducasse.
As well as the award-winning Modena-based Osteria Francescana, Bottura has also devoted his time to other projects. These include the dining brasserie and bar, Franceschetta and his Italian restaurant in Istanbul. He is also the founder of the non-profit Food For Soul association, which aims to strengthen local communities and to encourage them to battle against unnecessary food waste.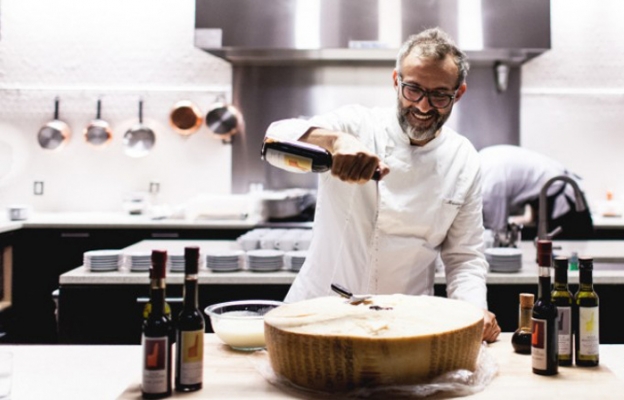 Gennaro Contaldo
Where have we heard that name before? Ah, yes. It's Antonio Carluccio's partner in crime on the BBC TV series, Two Greedy Italians.
Like Antonio, Gennaro travelled from his native Italy to the UK, coming to London from Minori in 1969. Part of the attraction of his chosen destination was the UK's ready availability of foraged wild foods such as fungi and mushrooms (a speciality of his local home-born cuisine). While he worked at the likes of the Neal's Street Restaurant, Contaldo would go on to open his Passione restaurant in London, which won an award for the Best Italian Restaurant of 2005 by the Tio Pepe Restaurant Awards. It's also the name of his debut cookbook, which was followed by a string of equally vital publications.
As well as the Two Greedy Italians programme, Gennaro has appeared on other British TV programmes (Saturday Kitchen on BBC, for example), and he also has his very own YouTube channel where he dishes out plenty of cooking advice for the next generation of budding chefs.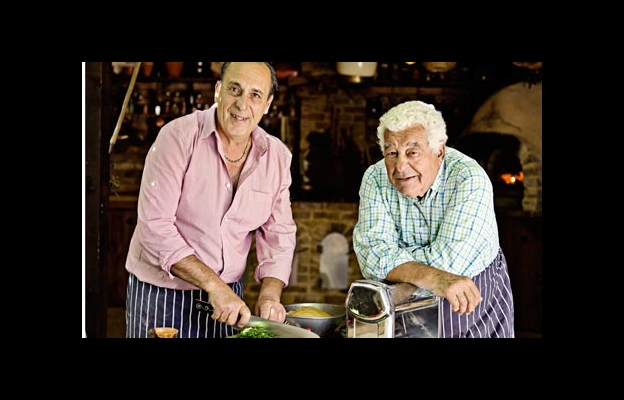 Lidia Bastianich
Lidia Bastianich was born in Pula, Istria in 1947, at a point in time when the region was Italian (it would go on to become part of Croatia in the future). Lidia's birth name is Lidia Giuliana Matticchio.
Lidia is a chef whose key field is Italian-American cuisine. She owns a number of successful Italian restaurants in America, which she runs with her family. These include Lidia's in Kansas City and Pittsburgh, and Felidia (which was originally created with her ex-husband Felice). Felidia has earned a great deal of critical praise for the quality of the food.
Also a well-respected culinary teacher, Lidia has become a familiar face on TV, hosting shows such as Lidia's Kitchen, Lidia's Italy and Lidia Celebrates America.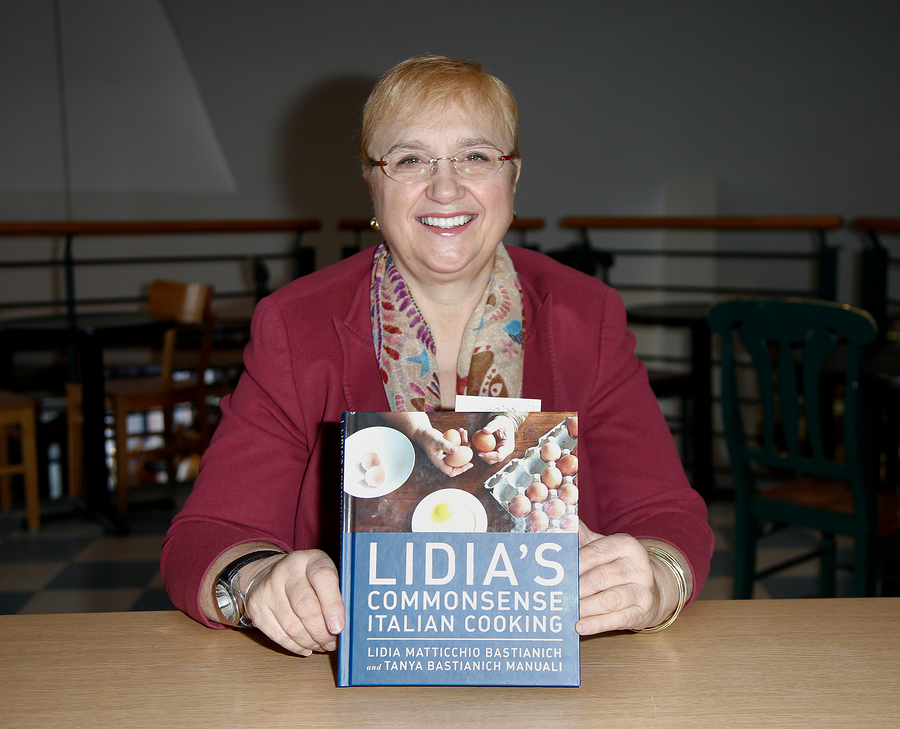 Massimiliano Alajmo
The youngest chef to earn three Michelin stars at 28, Massimiliano Alajmo has kept it in the family. His family members have, over the generations, worked in the culinary business. Keeping up the quality, Massimiliano today works as chef at Le Calandre (he's been there since 1993, when he was appointed executive chef the following year) and is also in charge of an impressive collection of restaurants and bistros such as La Montecchia, Il Calandrino, and abcs Quadri and Montecchia. He received his third Michelin star there in November 2002.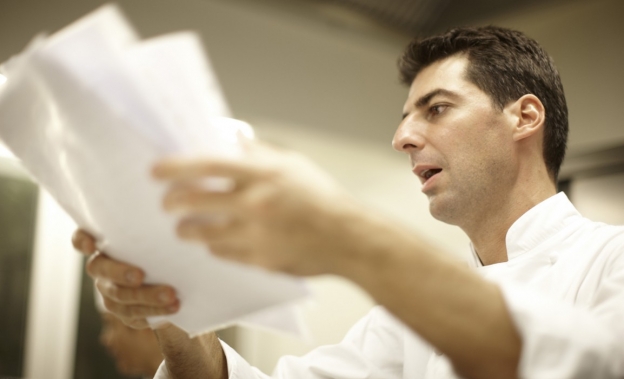 [Photography by Wowe (Wolfgang Wesener)]
Along with his brother Raffaele, Massimiliano produced an award-winning book  In.gredienti and in conjunction with perfumer, Lorenzo Dante Ferro, has even produced Le Essenze oil sprays as a means of connecting people's senses of smell with their dining experiences.