What's coming up in Piedmont this Autumn? John Bensalhia looks at some great events and festivals in the region this October and November...
Piedmont certainly knows how to show a good time this Autumn. With a number of festivals and events that are designed for the tastebuds, the ears, and also for those looking to get a bit of exercise, I've selected some of the best examples coming to the region over the coming couple of months...
8th October -11th June 2017
If you've visited ITALY Magazine before, then you'll know that we like the cool sounds of jazz music. In Novara, the jazz season is about to kick off this October with Novara Jazz.
From 8th October until 11th June 2017, the Novara Jazz season is back with a swing. Featuring a slew of top jazz music acts and performers, if you're in the region and are a big fan of this kind of music, then you'll find it hard to stay away.
The Autumn season kicks off with some splendid examples of this genre. These include Pigreco (Taste Of Jazz) on 20th October, and The Essence Quartet on the 27th of the month.
November also boasts a strong line-up with the Danm! Organ Trio making merry music on the 3rd, The Emanuele Francesconi trio playing on the 17th, and the Radar Quintet coming to Novara Jazz on the 24th. All told, if you're a fan of jazz music, then this much loved celebration of the genre will hold great appeal.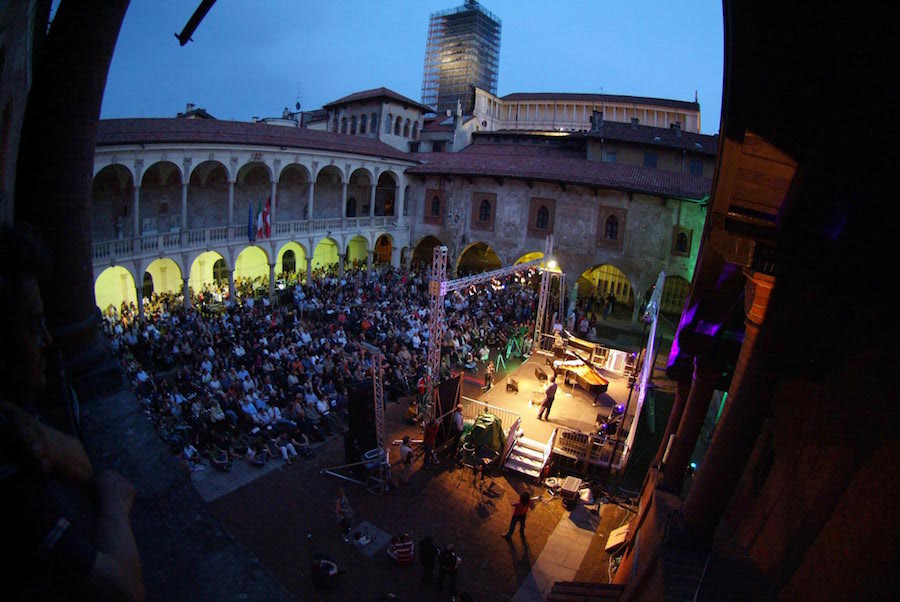 Photo by: EuropaJazz.Net 
8th October - 27th November 2016
There are a good number of truffle fairs at this time of year, but one of the largest and most impressive of its kind is the Alba White Truffle Market.
Exhibiting truffles from the Piedmontese hills of Monferrato, Roero and Langhe, these Quality Commission classified goodies are of the highest order. 
This event is also a great opportunity to showcase the finest Piedmontese foods and drinks available. High in taste and innovation, practically every food and drink type you could wish for will be exhibited, including cheeses, meats, baked goods, sweets, chocolates, vegetables and wines.
On the subject of wines, there is a specific site at the exhibition where you can sample some of the tastiest wines from Roero and Langhe. The wine-tasting area is run by the  AIS sommeliers (the Italian Sommelier Association), and is sited in the Grande Enoteca of the Langhe and Roero.
The highly regarded market is open at weekends between 8th October and 27th November 2016. If you're both a truffle connoisseur or a general lover of good food and drink, this market provides ample food for thought.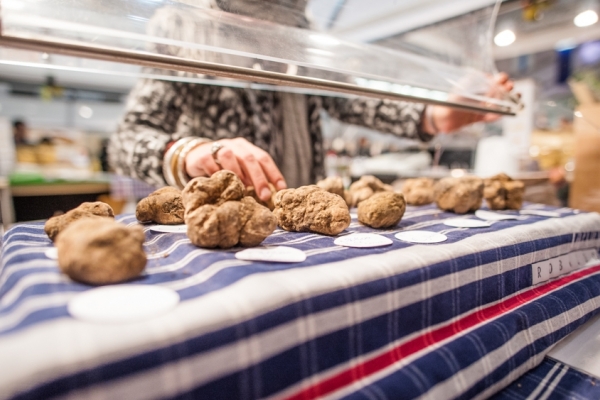 Turin, c. 31st October 2016
Movement, one of the finest techno festivals in its field, was originally the brainchild of techno guru, Derrick May, who founded the event in Detroit.
But after meeting Derrick, Maurizio Vitale and Gigi Mazzoleni brought the wonders of Movement to Turin. Commonly connected with the end of October, and in particular, the date of Halloween, the Turin Movement features a diverse and entertaining line-up. It's a 10-day extravaganza that is featured in a myriad of locations such as the Museum of Turin and the Politecnico di Torino.
This year's line-up includes appearances from the likes of Adam Beyer, Apollonia, Sven Väth, Ilario Alicante, and Rebekah. Guaranteed to warm up those chilly October nights, Movement is a fresh and funky way to sign off October.
Cioccolatò, Turin Chocolate Festival
November 2016 (Exact Dates TBC)
If you're partial to a bit of chocolate, then odds on you'll want to come to Cioccolatò, one of the finest chocolate festivals in Europe.
As Turin is well known for its high quality chocolate, it's the perfect location for such a celebration of this much-consumed sweet. Cioccolatò takes place once a year in November, and boasts both chocolate makers from Italy and from Europe.
It's a chocolate fan's paradise, as there are countless stands devoted to Italian and European types. However, there are many extra initiatives which provide insights into the production of chocolate such as classes, lectures and also special activities provided for the young ones.
At the time of writing, concrete dates for this chocolate festival haven't been announced, but be sure to check out the website in the coming weeks to see when Cioccolatò opens its chocolate-themed gates.
Fiera di San Carlo
Nizza Monferrato, 5th - 6th November 2016
It's said that Fiera di San Carlo has origins that date back to 1516, courtesy of William IX, the Marquis of Monferrato to his people.
The Fair of patron saint San Carlo traditionally takes place in the first weekend of November in Nizza Monferrato. It's an enjoyable and very special occasion that encompasses many spheres, including food, drink and agriculture. Appropriate to the season, the Day of the Truffle is celebrated in the Town Hall Square, while delicacies such as Moscato zabaglione and Belecauda (a kind of porridge) can be sampled. On the Saturday, a special traditional dinner with chickpeas and ribs at Foro Boario Garibaldi, although you'll need to reserve a seat in advance.
Meanwhile, also on the Saturday, is the awarding of a special prize to those who have helped out and worked for the good of the local community – this known as the Campanon.
Market stalls and shops are open on the Sunday to add an extra flavour to this unmissable celebration of the patron saint.
Alba, Barbaresco, Neive, Treiso – c. 5th - 6th November 2016
Lucky seven! This year's Barbaresco Marathon event (the seventh) is said to have the record number of participants this year. In addition to runners from Italy, this year's competitors are coming from across the globe (including regions such as Poland, Britain and France) to take part.
It's a marathon that takes in a wide range of sights as it occurs the four towns of Barbaresco, Alba, Neive and Treiso. These include the vineyards of Langa, the Rocks of Barbaresco, and the Rocks of Sette Fratelli of Treiso.
There are actually two marathons – the regular one, which runs for 42.195 km and the half marathon, which clocks in with a route of 21 km. While the marathon can be quite a challenging one (taking place over both grassy paths and stretches, roads, vineyards and steps), the scenery is more than adequate compensation, and competitors will certainly feel fitter at the finishing post!
Festa di San Baudolino
Alexandria, c. 13th November 2016 (TBC)
Autumn is commonly a season that Italy prides on being the time to display its superb foods and drinks. One such notable instance is Alexandria's Festa di San Baudolino, which normally falls on and around the second Sunday of November (13th November this year).
Alexandria can hold its head high when it comes to top notch food and drink, and the Fair of San Baudolino is still well into its stride more than 30 editions in. Truffles again play a key part in this festival, but other foods such as chestnuts and baked goods. The Alexandria bakers have provided many fresh, delicious examples of their work, including breads, cakes and biscuits. Other foods of the region will also be showcased, as visitors can sample the home-produced delights. In addition, San Baudolino wines can also be sampled, offering a delightful and intoxicating taste.