The average Christmas Day meal is enough to fill your belly for a good few days. Turkey. Meats. Vegetables. Potatoes. Italians have the right idea by abstaining from meat on Christmas Eve. Instead, the tradition is for Italians to eat fish dishes.
But even with this common practice, another tradition is to go to town with the fish meals on 24th December. Families can serve up the likes of capitone (eel – il capitone is a fried eel dish and is very popular), baccala (salted and dried cod), calamari (squid), and scungili (conch). Depending on the region, a wealth of fish dishes can be prepared, with some areas eating more than 10!
Plus, since it's the season, Italians make up for the lack of meat dishes with a plethora of sweets and puddings, especially those that contain almonds and/or nuts. Cakes, biscuits, panforte, panettone... there's much to be enjoyed after you've enjoyed your main course. Just make sure that you have enough room for the big Christmas Day feast, OK?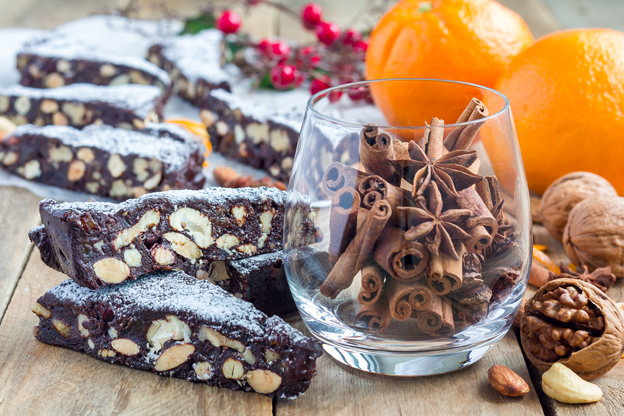 Zampognari
You may think that Scotland has the monopoly on bagpipes during the month of December (New Year's Eve and all that), but think again. Because in a number of Italian regions, the Zampognari provide their own take on the bagpipe-playing tradition in the festive season.
There is some debate about the origins of the Zampognari. Just where did these bagpipe-playing shepherds come from? Commonly touted locations include Rome, Sicily, Abruzzo and Molise, where the shepherds would walk down the hills to entertain the masses with their music and to spend time with their families. Today, you can still see and hear the Zampognari in these areas, and in keeping with tradition, the players wear the original styles of costume. They visit locations such as market stalls, Christmas grottos and the local streets, playing favourites such as  Quando Nascette Ninno and other common festive tunes. It's a tradition that brings joy to a lot of people, who either hum along or dance along to the Christmassy music.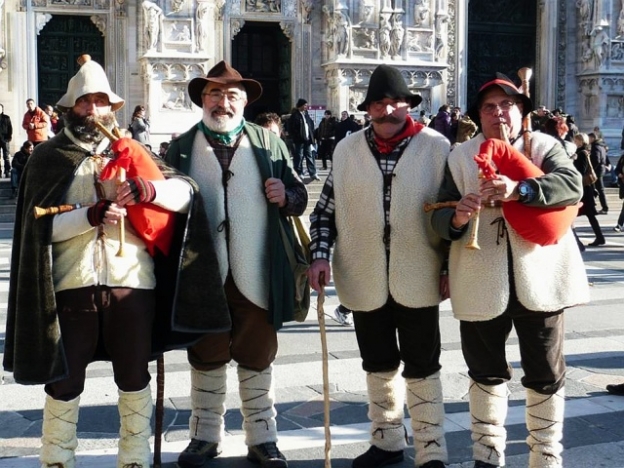 Living Nativity
Nativity scenes aren't just the prerogative of school plays and made-for-TV movies. The traditional Nativity scene comes to life in Italy every Christmas, which can be enjoyed in a massive number of regions.
One of the oldest and best-loved is Naples' Presepe Napoletano, which is a work of art in itself. This traditional Nativity can command huge audiences every year. Via San Gregorio Armeno is also worth a wander as it sells special Nativity figures and merchandise.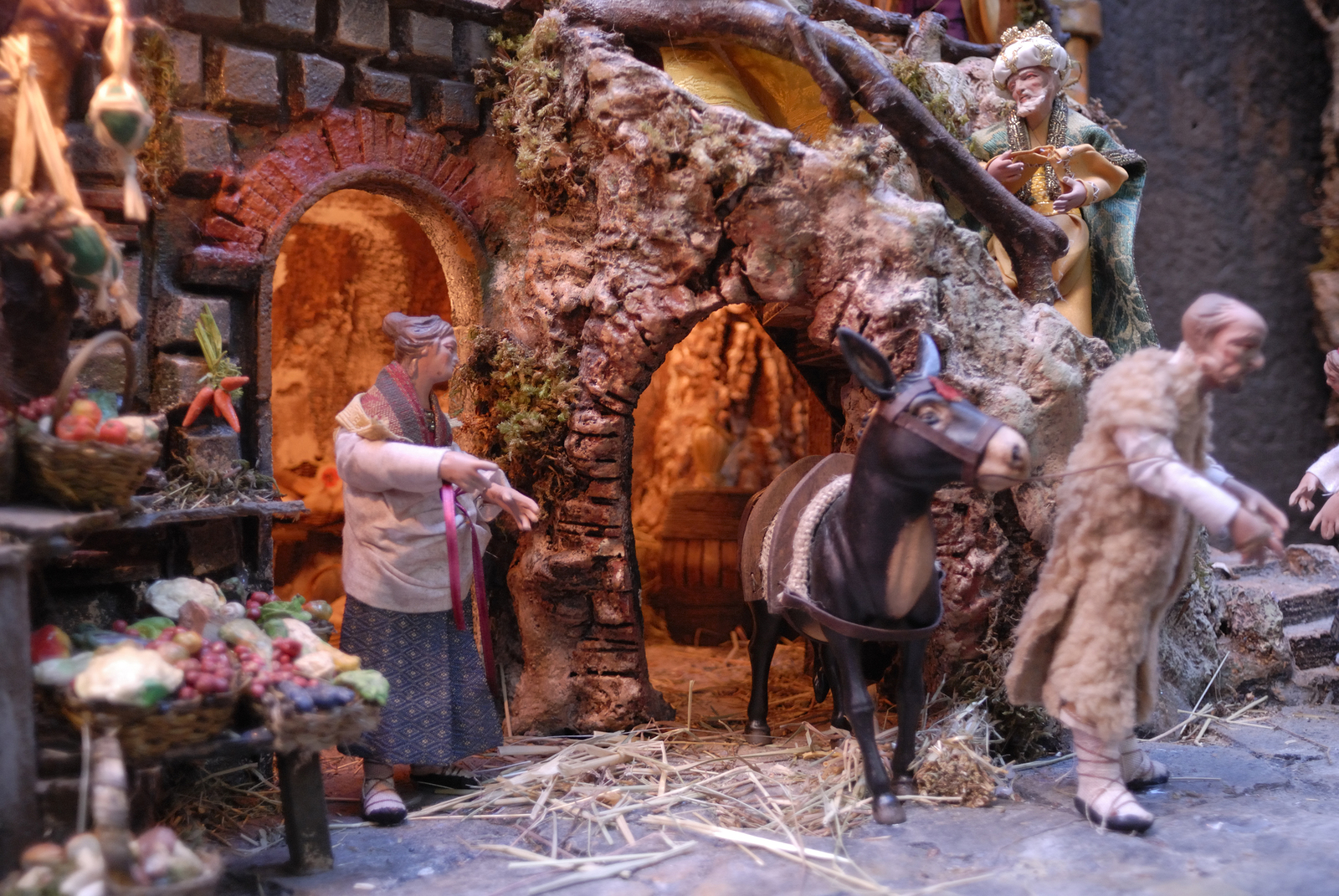 Other living Nativity scenes include the Sassi di Matera one, which is held in the old Sassi cave dwellings of Matera, along with special events happening in the main city centre (it's talked about in my latest round-up of events: /featured-story/things-do-and-see-italy-december-2018). There is also Umbria's Greccio Nativity, which is a large-scale, lavish recreation of events complete with lots of colour, incident and a big cast.  Rome, meanwhile, boasts an exhibition that showcases 100 different kinds of crib from around the globe.
Tombola
In Britain, the game of Bingo commonly conjures up images of a horde of blue-rinse grannies in a tired old hall, listening to an aged compere in a toupee calling out the numbers.
But in Italy, a variation of Bingo is a festive favourite. Called Tombola, it's a game that's especially popular for all the family as mum, dad, children, grandparents, uncles, aunts come together over the Christmas holidays to try and win. Depending on your choice of era, you can play Tombola with modern plastic cards that include number slots which are closed one by one whenever the relevant figure is called out. Or, you can play the old-fashioned way by closing the slots with beans or orange peel pieces.
The great thing about Tombola is that it doesn't break the bank, and after spending money on Christmas presents, dinner ingredients and booze, this is a pleasant relief. All you need are the cards, 90 numbered Tombolini and the Tabellone, which features the squares with all 90 numbers. The player who achieves Tombola – all of the numbers on the card – is the winner!
It's a simple, fun game that can be enjoyed by all ages. A game that stands the test of time every Christmas holiday, it's a homely tradition that's as comfy as that sweater that you got for a present.
Befana
Kids in Italy get a doubly good deal in the Christmas holidays. Having received a sackful of presents from Santa, at the time of Epiphany, they can expect another lot of goodies from
Who is the Befana? It's said that she was an old lady who didn't accompany those three wise Magi on their journey to Jesus. This housework-loving lady said that she would accompany the Magi once the work was completed. However, regretting her decision, she quickly ran after the Magi, bearing gifts – but alas, it was too late. The Magi were already well on their way to their destination.
To make up for her decision, it is said that the Befana visits good children on Epiphany Eve, leaving special presents for kids who have been kind and generous.