International Women's Day is tomorrow and one way we want to celebrate is by telling the story of the first woman in the world to graduate: the Italian Elena Lucrezia Corner Piscopia, who received her degree in Philosophy from the University of Padua on June 25, 1678.
Born in Venice in 1646, Elena was the daughter of Giovan Battista, "procuratore di San Marco," the second most important authority in the Republic of Venice after the Doge, and of a working-class woman from the Brescia area, possibly a prostitute, something that had caused great scandal. For this reason, the couple's children could not be made part of the "patriziato", the aristocracy, but Giovanni was a very rich man and was therefore able to buy it for his sons, while he decided he would make his brilliant daughter the first woman to ever graduate; a sly politician, Giovan Battista knew the record would make the Corner name famous and give prestige to the family.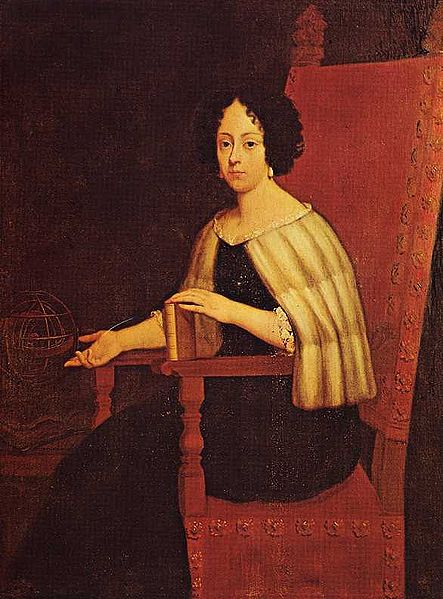 Since she was a child, Elena had shown a great cleverness and learning ability, as well as serious dedication to her studies. She wasn't really interested in academic recognition, she simply loved to learn, but she complied with her father's will as good daughters were supposed to do at the time. At 22, she mastered Greek, Latin, French, Spanish, English, math and philosophy. She was passionate about theosophy too and studied Hebrew with the help of the Venice rabbi Shemuel Aboaf. She had become a Benedictine oblate, meaning that she lived according to Benedictine votes, although she continued to live with her family.
In her life made of intense study and prayer sessions, there was little time for entertainment or rest and her health soon began to deteriorate.
Slowly her fame began to grow inside and outside the Venice Republic, and scholars from all over Europe traveled to Venice to meet with her. Elena eventually enrolled at the University of Padua – one of the most prominent universities in modern Europe - for a degree in Theology. Her university application was accepted by the administrators without any difficulties due to her fame at that point and to the fact that she had studied with esteemed professors of that university. However, she met with the opposition of Gregorio Barbarigo, bishop and cardinal of Padua, as well as chancellor of the university; without his permission, Elena could not graduate. Barbarigo was trying to impose the Catholic Church doctrine according to which women, being inferior to men, were not able to perform complex reasoning such as those relating to faith; furthermore, according to San Paolo (Paul the Apostle), women were not allowed to teach: "I do not allow a woman to teach, nor to use any authority on her husband, but only to remain silent," he wrote in the First Epistle to Timothy.
A dispute ensued between the Corner family, the university and Barbarigo; a compromise was reached when it was agreed that Elena would be awarded a degree in philosophy rather than theology.
According to sources of the time, on the day of Elena's graduation – she was 32 – as many as 30,000 people showed up to attend her dissertation.  
Elena thus became the pride of her family, of the university of Padua, and of the Republic of Venice. She was invited to public discussions and was made member of several academies; she even discussed political subjects. She however never taught as it was not acceptable for an aristocrat to work and she was not interested anyway since she had graduated just to obey her father.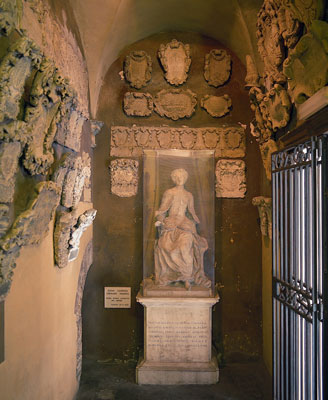 Her health in the meantime was getting worse and, at the age of 38, she died. Her father asked that a sepulchral monument be erected in her memory: a cenotaph was built in the convent of Santa Giustina where she was buried. But the cenotaph was demolished 38 years later; her statue however, was recuperated by a Venetian noblewoman, Caterina Dolfin Tron, who gave it to the University of Padua, where it still is today, inside the Palazzo del Bo'.
Despite her fame while alive, Elena, sadly, was soon forgotten after her death. Her historical significance was only acknowledged in 1969, when the University of Padua decided to officially certify her as being the first woman in the world to graduate. So it is with pride we remember her today.
Finally, while we are at it, let's remember the second, third and fourth woman to graduate as well, all of them Italian: Laura Bassi Veratti from Bologna, who graduated in 1732 in Natural History and Medicine at the University of Bologna and who would become the first woman university professor; Cristina Roccati, who graduated in 1751 in Philosophy and Physics at the University of Bologna; Maria Pellegrina Amoretti, who graduated in 1777 in Law at the University of Pavia.
Way to go!