Dark, glossy, sweetly sour, balsamic vinegar is the perfect condiment for both salads and desserts. Here's how to choose a great one.
It costs more than many wines. It fills the rooms of a museum. It even inspired one of Italy's greatest designers, Giugiaro, to create a bottle out of Murano glass. It's hard to believe that aceto balsamico is a humble byproduct of grape must.
But then many elements conspire to make this vinegar special. Its history for starters—the very first grape must vinegars were made in the area in Roman times, although the qualifier 'balsamic' was only appended to the condiment in the 18th century. Then its production method—must from Trebbiano, Lambrusco or Ancellotta grapes is cooked, then fermented and aged in progressively smaller casks made of chestnut, mulberry, oak, juniper, ash and other woods, for at least 12 years. And most of all, its taste—thick, viscous and glossy dark, it teases the mouth with a round, velvety texture and a complex flavour that has notes of must and of the many woods the vinegar aged in. And, unlike any other vinegar, the balsamico's perfect balance of sweet and sour ensures it is just as good on salads, meats and parmesan as on strawberries, zabaione or custard.
However, not every aceto balsamico is the traditional, mouth-watering deal. Only balsamic vinegar made in the Reggio Emilia and Modena provinces, following the strict rules laid out by two local consortia—which include mandatory tastings of each vinegar before it is released to the public—can be called aceto balsamico tradizionale. The traditional variety tastes much better than plain aceto balsamico di Modena (which is usually a blend of must and wine vinegar, sometimes with added caramel, and doesn't require ageing in casks), and is a world apart from the cheaper, so-called 'balsamic' vinegars, which are just normal wine vinegar with caramel and thickeners.
Traditional balsamic vinegar are usually made by passionate small producers, like Modena's Ermes Torricelli, who runs a garage by trade and makes vinegar for fun, and are covered by a European Protected Denomination of Origin, as well as its Italian equivalent, the DOP.
The label is not only a useful tool to help consumers distinguish the small-scale, cask-aged artisanal product from cheaper industrial versions, but also a recognition of the part the vinegar plays in the local culture—events such as weddings or births are often celebrated by acquiring new casks to use in the production process, or bequeathing old ones to grown-up sons and daughters.
So if you are after the richest, most complex balsamic vinegar flavours, look for an aceto balsamico tradizionale DOP. Then look carefully at the bottle to find out how long the vinegar is aged for and what flavour you can expect from it.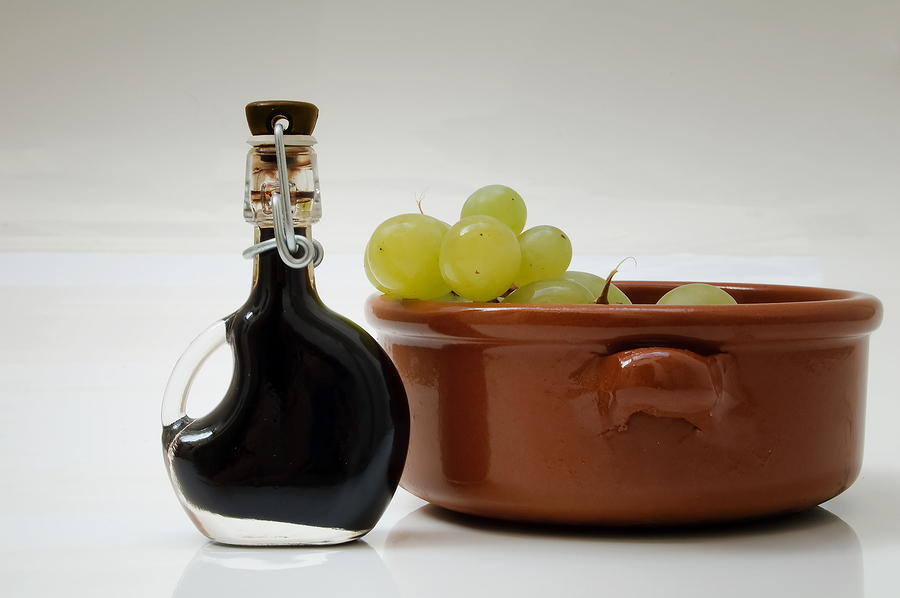 Among the Reggio Emilia vinegars, choose the lobster-orange label for those aged at least 12 years, which have a clear vinegary note (great on meat and fish carpaccio); the silver label for those aged at least 18 years, which have an intensely sweet and sour taste (perfect on grilled fillet); or the gold one, for those aged at least 25 years, which have the richest flavour (try them on strong cheese, ice cream, custard, chocolate desserts or even drink them on their own at the end of a meal). Among the Modena ones, those with the white cap are aged for at least 12 years, whereas those with the gold cap are aged at least 25 years.
But if you want to savour only the very best, choose those tradizionali that topped the rankings at the Palio di San Giovanni, the annual competition for artisanal balsamic vinegars that takes place in Spilamberto, a village near Modena, which is home to the Balsamic Vinegar Museum.
For great balsamic and other Italian staples, buy our EatItalian passport gift box - a fabulous present for yourself or a loved one.