How To Enjoy Italy's Most Famous Spots Without The Crowds
"Italy, and the spring and first love all together should suffice to make the gloomiest person happy"  – Bertrand Russell.
Bertrand had a point there, since the dawn of time, Italy has been an increasingly attractive place to live, or even just passing through for a personal cultural awakening. First came the Etruscans, followed by the Roman Empire and with religious pilgrims making their way to Rome on the via francigena to visit Holy Rome. And that's just touching the surface.
More people have made Italy their travel destination in the past five years, and the stats seem to prove it. Since 2015,official figures have slated that at least 79.6 million tourists visited Italy just this past year, and it's only meant to increase. 
One thing to keep in mind, is that during peak season, from March to basically November, travelers can expect more crowds and higher security as more and more people strive to see much of the most important artistic treasures in one of the most popular countries in Europe. Italy currently has over 50 UNESCO heritage sites to its name, more than any other country in the world. And North to South, the varied geography makes it an attractive and affordable destination for those who are seeking a mix of cultural heritage and superb local cuisine.
Plus, there are plenty of new additions to look forward to this year, as we listed in this recent article. From a newly restored Trevi Fountain to a brand new Museo dell'Opera del Duomo (Cathedreal museum) in Florence, there has never been a better time to visit Italy now that the scaffolding has been removed from so many important monuments. If that wasn't enough, 2016 has also been declared a special Jubilee Holy Year by Pope Francis which is set to bring about an influx of religious pilgrims to Rome and surrounding cities.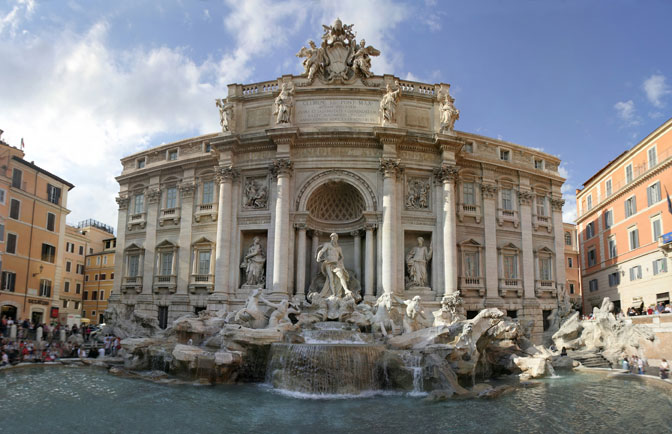 Trevi Fountain in Rome
In order to help you plan your next trip, here are a few insider tips on how to visit some of the most famous spots around the boot without the overwhelming crowds.
The New Age Of Travel - The Luxury Concierge Service
In the new age of travel planning, one new and exciting service is that of a "luxury concierge" essentially someone who is available 24/7 to provide onsite assistance, this includes phone, email and whataspp for any changes of plans, requests and information, and gets you away from the crowds. One leading luxury travel company, Luxo Italia, does exactly that and takes it up considerably a notch.
In addition to creating a tailor-made itinerary for discerning travelers, they specialize in VIP access to destinations such as Cinque Terre, Florence, Rome, The Amalfi Coast, and Tuscany, all of which get an influx of tourism during the summer months. With them, you'll be able to gaze at masterpieces by Giotto and Michelangelo at your own pace, visiting the Doge's Place and St. Mark's Basilica in Venice or stroll through the secret passageway of the Medici family in Florence.
Our top suggestions are their "VIP Vatican After Hours Tour' which lets you into the Sistine Chapel an hour before doors open, or an hour after they close, for exclusive access. Something they also do with other popular touristic museums and palaces throughout Italy -- just ask! 
The Vatican from above 
Want To Explore Cinque Terre? Tips On Avoiding The Summer Crush
One of the most popular destinations for visitors in Italy remains the majestic and colorful Cinque Terre, or 'Five lands' in the luscious Liguria region. Now that the hiking trails connecting each town are set to reopen this year after a flash storm caused extensive flooding five years ago, our best tip is to base outside of the famous towns in nearby Levanto, La Spezia or Lerici. This would not only cheaper but besides the 'famous five' Riomaggiore, Manarola, Corniglia, Vernazza, and Monterosso, these spots are a pleasant discovery in their own right.
It should be noted that in 2016, plans are to restrict the number of visitors to the heritage area by nearly 1 million. According to The Guardian "Tickets will be sold ahead of time online and an app created for tourists to show which of the villages are most congested."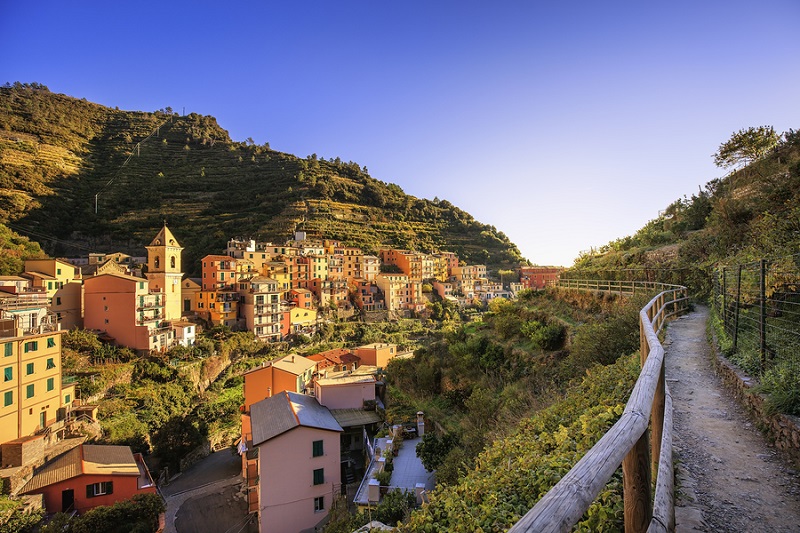 Manarola hiking trail
We suggest in addition to taking the train to visit the more famous villages from places like Levanto, is to hire a boat for the day. A special experience and much more personal and pleasant way to discover the splendid Ligurian coastline. In 2014, I got the chance to discover our very own Italian 'Captain Jack Sparrow' in the form of a man named Marco. He had a hearty laugh and he held our shaky hands as we stepped onto his small boat from the port in Levanto and he took us to nearby Vernazza. During the ride, we chatted about local legends as we landed, and after a leisurely walk around the town we headed back to his second home to see the hidden Corniglia from the sea, which was truly spectacular. Another fun activity includes an ex-ferrovia (former railroad tunnels) that has turned into a fun bike path from Levanto to nearby Bonassola and Framura.
Embrace The Morning Hours Or After Dinner Strolls
While it is virtually impossible to avoid crowds in really popular places like the Uffizi gallery (unless you have concierge access), one trick I always recommend to people visiting is to embrace the early morning hours. The usual crush of people tends to happen around 10am onwards, so waking up a few hours beforehand means you can have popular places, such as the newly-renovated piazzale Michelangelo orpiazza duomo in Florence, all to yourself.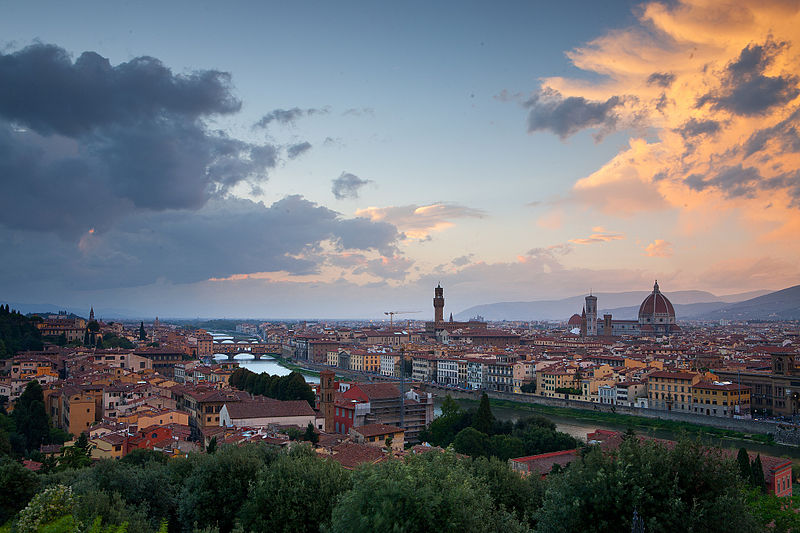 We suggest getting there for sunrise, this means being up there by 7am, but trust us, it's worth it. Take a little extra time to sidle up to even better panoramic point, the highest church in the city -- San Miniato al Monte, before heading back down to via dei neri for a cappuccino at hip spot, Ditta Artigianale (which opens at 8am). All before beating the crowds at the Uffizi or a personal favorite museum, or the majestic seat of power that is the Palazzo Vecchio. Also consider purchasing the Firenze Card, which is valid for 72 hours from its activation, and lets you see 72 spots in Florence with priority access to museums with no need to make reservation.
Alternatively, after dinner, we suggest lingering in the 14th century Loggia dei Lanzi in a corner of piazza della signoria. It is an open-air sculpture museum where you will often see young artists sketching Benvenuto Cellini's Perseus, often there is a man named Piotr Tomaszewski playing classical guitar – a captivating soundtrack for the beauty that surrounds this area.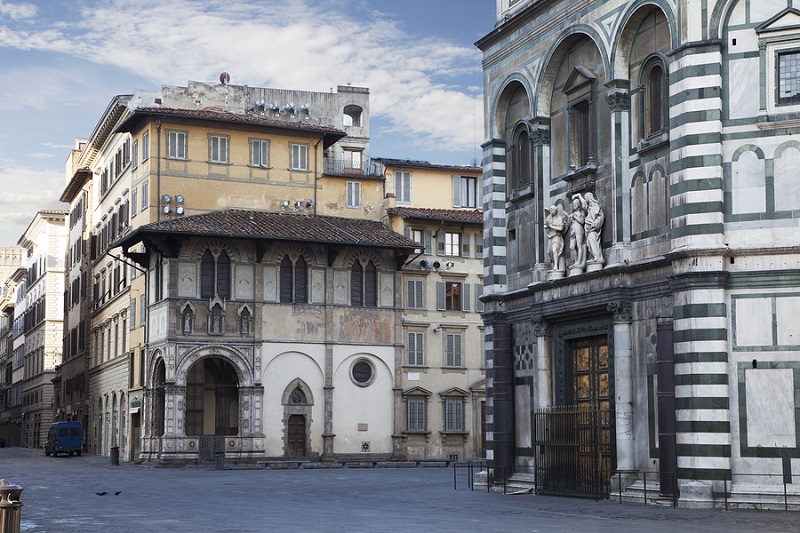 The same goes for attractions such as Pompeii, the ancient Roman town-city near modern Naples,  a place everyone should visit at least once. We recommend avoiding the weekends and coming right at the opening time (around 8:30am) to avoid large crowds, hitting the most popular monuments first (the forum,  Terme Stabiane, Villa of the Mysteries and House of the Faun). Another tips is to visit between November to March, which is considered low season for this very popular attraction.
You may also be interested in...
Properties in Italy
What to do in Campania