Pompei (Campania)
Pompeii was an ancient Roman town-city near modern Naples, in the Campania region of Italy, in the territory of the comune of Pompei. Pompeii, along with Herculaneum and many villas in the surrounding area, was mostly destroyed and buried under 4 to 6 m (13 to 20 ft) of volcanic ash and pumice in the eruption of Mount Vesuvius in AD 79. Pompeii has been a tourist destination for over 250 years. Today it has UNESCO World Heritage Site status and is one of the most popular tourist attractions in Italy, with approximately 2.5 million visitors every year. Pompeii has been a popular tourist destination for over 250 years; it was on the Grand Tour. By 2008, it was attracting almost 2.6 million visitors per year, making it one of the most popular tourist sites in Italy. It is part of a larger Vesuvius National Park and was declared a World Heritage Site by UNESCO in 1997. To combat problems associated with tourism, the governing body for Pompeii, the Soprintendenza Archaeological di Pompei, have begun issuing new tickets that allow for tourists to also visit cities such as Herculaneum and Stabiae as well as the Villa Poppaea, to encourage visitors to see these sites and reduce pressure on Pompeii.
What you can't miss in Campania
Where is Pompei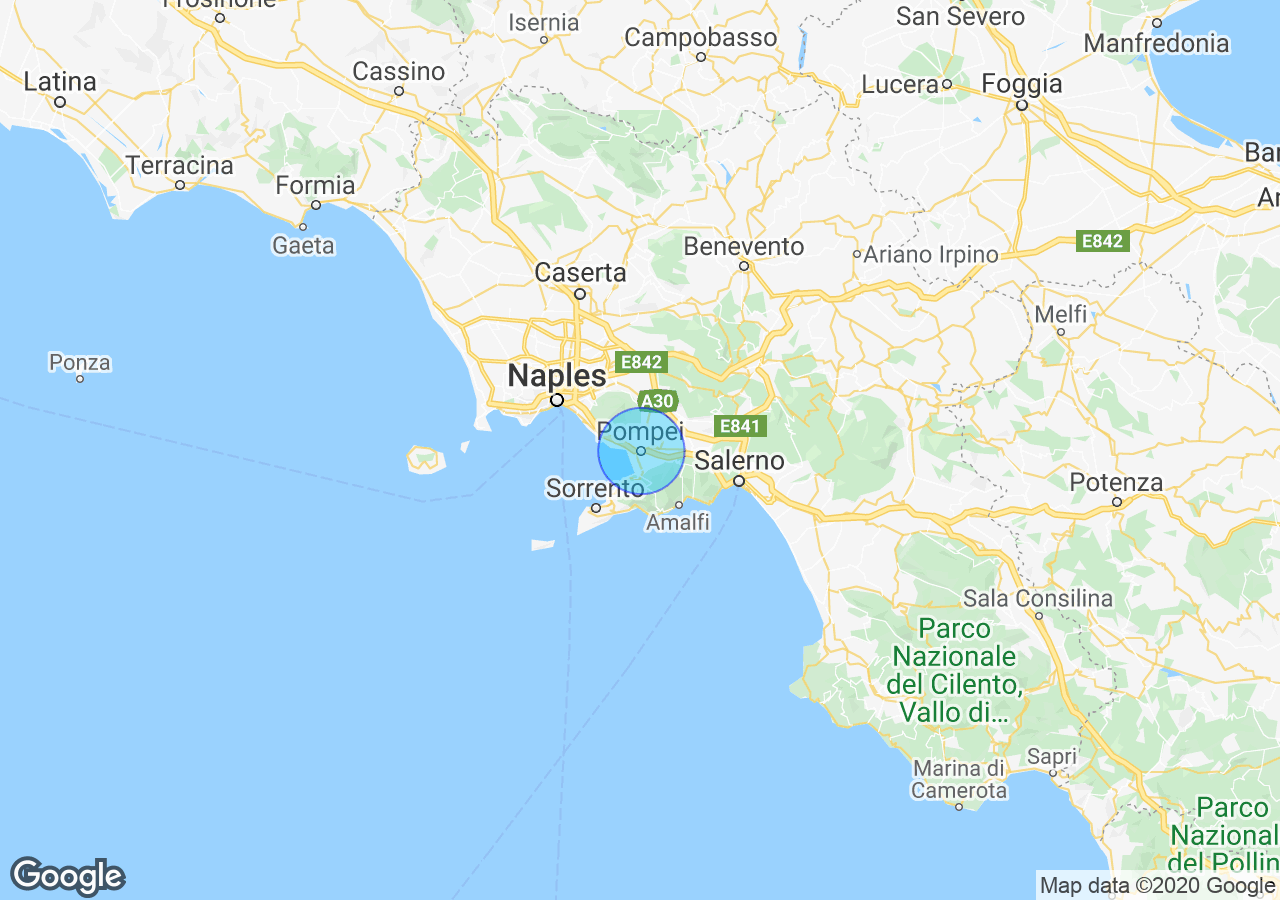 Top Experiences in Campania
Properties for sale in Campania
What others are saying about Campania
i'm looking for a lawyer to represent me in my application for citizen by descent in Oliveto Citra in Campania. 
What are some things to do in Ischia in June - we have only 2 days. Grazie mille.
Hello everyone! Here at Italy Magazine, we want to know your travel memories and tips from the region of Campania as part of a special issue we're working on. We might not be able to easily travel right now but we can still think about those trips we've enjoyed in the past.