Somewhat similarly to Sophia Loren, Monica Bellucci is seen as a national sweetheart and object of desire as well as mama of two… not to mention admirable in defying her own upcoming age milestone - she is turning 50 years old today. Echoing Sophia's transition from beauty contestant to accomplished international actress, Monica's trajectory as model turned actress was perhaps less smooth, as, unlike Sophia, there was no Mr Ponti type mentor as guiding light.
Seeking to 'make it' on her own terms outside of her native Umbria, she quit a law course in Perugia to model for Elite in Milan. By 1989, she became a favourite of Dolce and Gabbana and French Elle, while her sultry, photogenic looks quickly translated to London and New York. From early '90s bit parts in La Riffa and Bram Stoker's Dracula, four years of struggle later, she was Cesar award nominated for best supporting actress in The Apartment. Ignoring plentiful, predictable 'beautiful but bland woman' roles, she opted for those more challenging and critically acclaimed.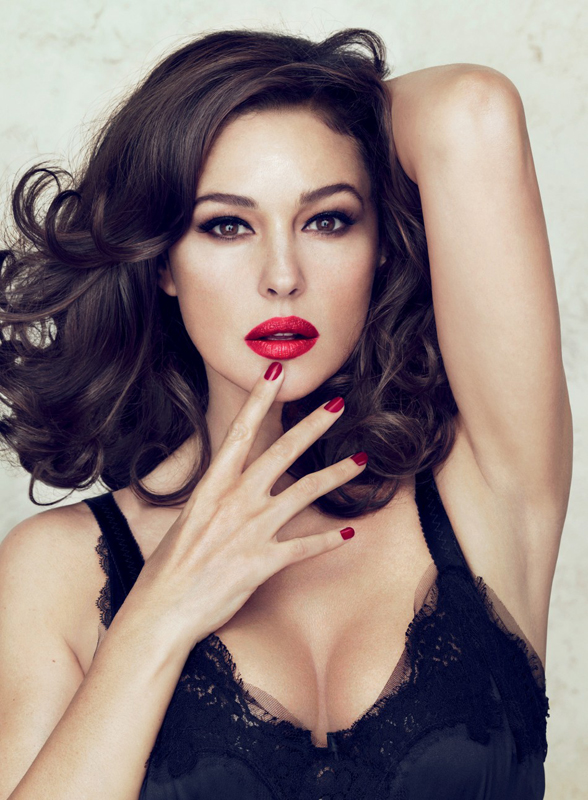 Brotherhood of the Wolf, Under Suspicion, the graphic Irreversible followed. Her international breakthrough came with Malena, the follow-up to Cinema Paradiso, in which she played a preyed-upon war widow, her beauty becoming her social curse. Such is her lingering impact that director Giuseppe Tornatore recalled her from having directed her in a perfume advert years before.
With artistic status expanded in Europe and beyond, the UK to Hollywood beckoned: results included Le Deuxieme Souffle, Don't Look Back, The Sorcerer's Apprentice. Despite her distinct image, she proved she could display versatility, turning vixen, victim or queen on cue. From Mary Magdalene in The Passion of the Christ to Cleopatra in a French Asterix comic based comedy; though unmade, cast as Lucretia Borgia, even. Her award nominations from Golden Globes to The Italian National Syndicate of Film Journalist Silver Ribbons reflect her instinct as right in making such eclectic creative choices. With latest work in 2014 covering Love and War and Le Meraviglie, at this point in her varied career, she is far from flavour of the month, and one to watch with interest.  
Her director in The Brother's Grimm, Terry Gilliam, considers Monica to be in the same old-school divas mould as Sophia Loren amongst others. 'Italians create these women. I don't know how they produce them but they do, and they all seem to be incredibly smart, sensuous and strangely, they still keep their feet on the ground.' It is true that despite transplanting to Paris in order to expose herself to greater film opportunity, Monica views herself first and foremost as Italian.
Fresh yet sexy in her late 40s, from Dior to the face of Dolce and Gabbana in 2012, it is testament to her timeless look that she is still favourite to front beauty campaigns. As the design duo agree, 'She expresses perfectly the D&G woman. She is ravishing – a true Italian icon.'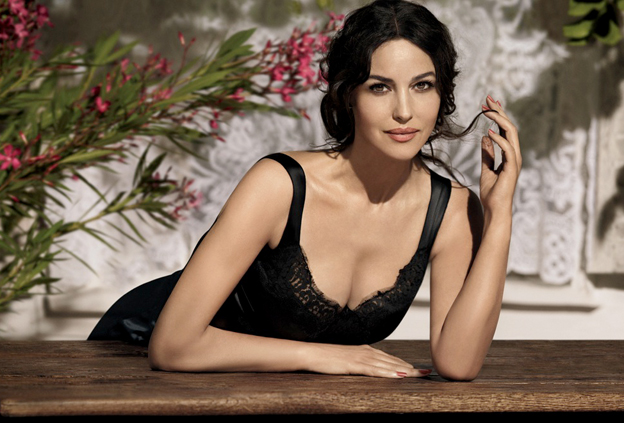 Not one afraid to court controversy, she has, while pregnant with first daughter Deva, posed nude for Italian Vanity Fair, in protest against Italian laws that prevent the use of donor sperm. To underline her politics, she resumed an eyebrow-raising pregnant pose a second time for the title, in 2010. Though undeniably contemporary in outlook and very much her own woman, interestingly Bellucci claims to look to those who came before her, such as Sophia Loren, as artistic inspiration.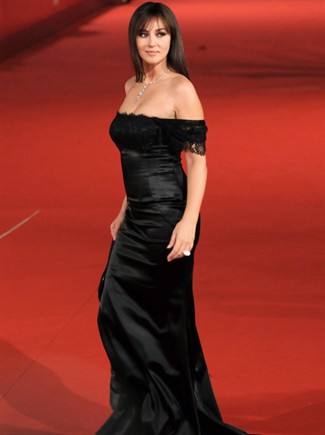 MONICA'S MUSINGS
'I'm like a muse who enjoys watching an artist portray her and who lives only through the people who describe her form."
'I never had the body of a model. I was tall, but not tall enough, and curvaceous without ever wanting to be thin…'
'I see myself like any Italian girl, because everything is so Italian on me - like the way I love to eat.'
'Maybe they (stars such as Sophia Loren) are the reason I went into movies…They came with such personality; their physiques were so strong, so feminine, but they were so sensual and mysterious.'
'Sensuality is more than a matter of centimetres.'