John Bensalhia gets a Spring in his step with some great events this March...
After last month's carnival special, things get back to normal with a variety of events coming your way this March. There's something to suit all tastes, with food, drink, sweets, hobbies, and even a delightful sanctuary to escape the daily hurly burly.
As ever, check out the websites for any last-minute changes or notifications to events – and protect yourselves and others with masks.
Model Expo Italy
Verona, 12th - 13th March 2022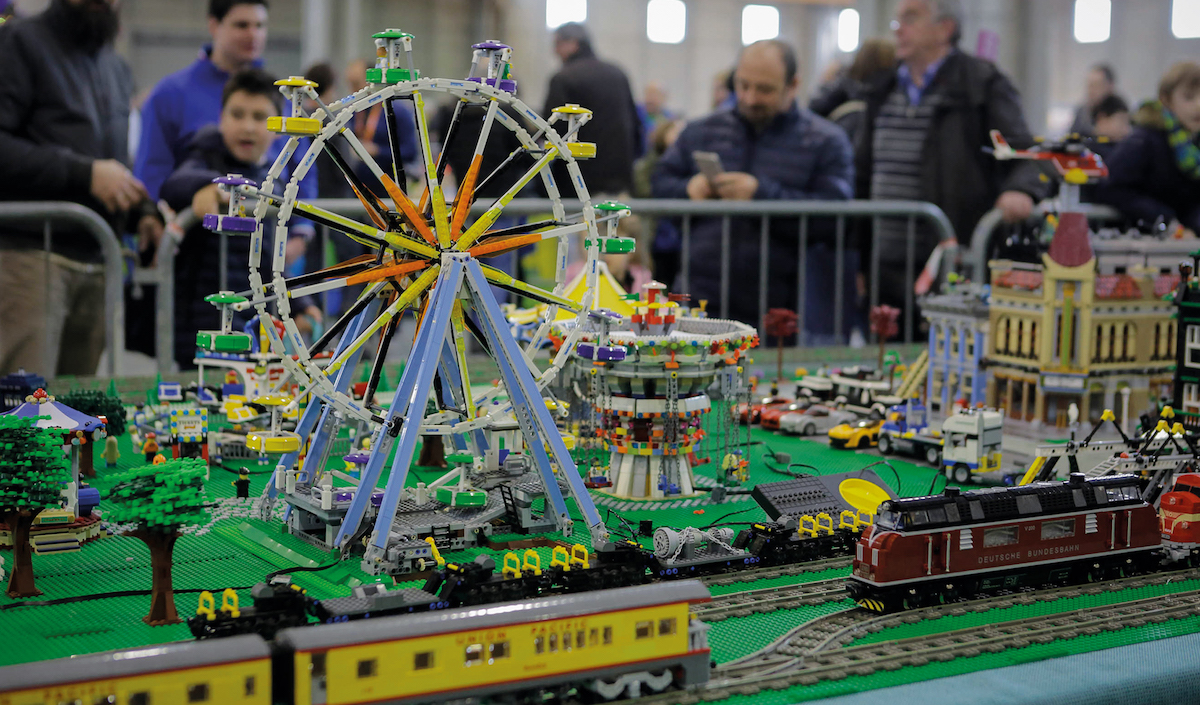 Even in this day and age of screens, laptops, iPads and mobiles, model building remains one of the most popular hobbies. Whether it's constructing that large-scale model railway or paying attention to detail with classic aircraft, model making is a great artistic expression.
Model Expo Italy opens its doors to fans of this much-loved hobby this March. It's a model maker's haven with a plethora of activities, workshops and exhibitions. Whatever your preferred kind of model making, you can bet that it'll be here: trains, aircraft, cars, boats... over 450 exhibitors and 10 theme areas will guarantee something for everyone – including kids, who can enjoy special interactive events.
Olio Officina Festival
Milan, 17th - 19th March 2022
The perfect accompaniment to a meal is oil. A drizzle here on a salad, a splash in the frying pan there for chips or meats.
The 11th edition of the Milan Olio Officina festival marks this big player in the condiment pantheon with tastings, samples and also other seasonings and condiments. Budding cooks can get some great seasoning tips here in a festival that doesn't cost anything to enter – although if you want to sample tastings, then it's $5.00. You also might want to have some cash handy for the oil and condiment products available to buy.
Bergamo Jazz Festival
17th - 20th March 2022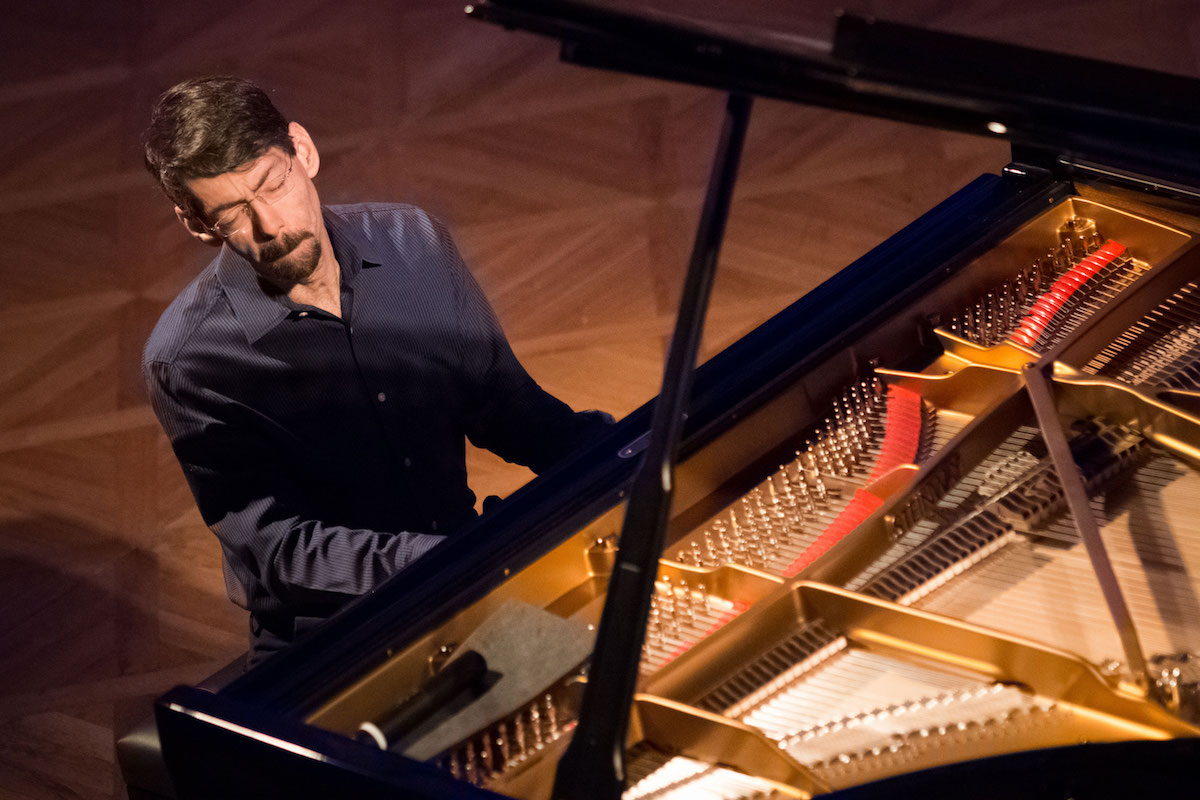 The 43nd edition of the Bergamo Jazz Festival is shaping up to be an extremely strong one. Bergamo continues to have considerable pulling power when it comes to inviting acclaimed jazz musicians from around the world.
So who can you expect to see and hear this year? The festival is a mix of established veterans and promising up-and-coming newcomers – the latter of which is set to open the show: Greek pianist, Tania Giannouli. Another newcomer is
Friulian trumpeter Mirko Cisilino, who will be playing selections from his new album, Effetto Carsico. Another worthy example is Milanese saxophonist Nicolò Ricci, who performs with promising young musicians making their breakthrough into the music scene.
Other guests see a return for Vijay Iyer and his trio; trumpeters,  Rob Mazurek and Gabriele Mitelli; and acclaimed drummer, Roberto Gatto. All in all, a feast of great jazz music not to be missed.
The Butterfly House
Rome, 19th March – June 2022
The Butterfly House is like stepping into a whole new magical world.
For those wanting a break from the petrol stinking rat trap of the modern world, this is an ideal choice. Visitors can get the chance to walk around at their leisure around this large-scale garden, housing  butterflies, chrysalises, and millipedes – the bonus being that they are all in their natural environment.
This specially recreated tropical forest is a great place to witness different kinds of rare, unusual and strikingly decorated butterflies. It's also a great place to take the children, as special activities are put on – whether it's a family day out or a school outing, The Butterfly House is a perfect choice.
Donatello: The Renaissance
Florence, 19th March – 31st July 2022
Art fans will find much to admire in a forthcoming exhibition that spotlights classic artist Donatello.
Many of Donatello's best-known works will be on display in two venues: Palazzo Strozzi and Museo Nazionale del Bargello. These are set to include the Madonna dei Pazzi, the statues of Saint George, and the Marzocco lion.
You can catch this display between March and July, so there's ample time to get a look in – Thursdays are open for an extra three hours, until 11pm, in addition to the other daily opening times of 10am to 8pm. In the wake of Covid-19, face masks and a Covid certificate are required to gain entry.
Live Wine
Milan, 20th - 21st March 2022
With Spring making its debut, the warmer months are getting closer – meaning that it's ideal weather for a glass of wine in the garden. There's no better place to get some ideas about new wine choices than Milan's Live Wine event this March.
The artisanal wine event features more than 150 wine producers from both Italy and worldwide, along with special tastings and events in a market fair environment. There will also be a selection of great tasty food to buy.
Visitors can have the chance to sample the wines displayed and also to meet the producers behind the drinks, discussing their production methods and anecdotes about their respective territories. In fact, various Milanese restaurants and wine bars will be pitching in with events held to tie in with Live Wine.
Eurochocolate
Perugia, 25th March - 3rd April 2022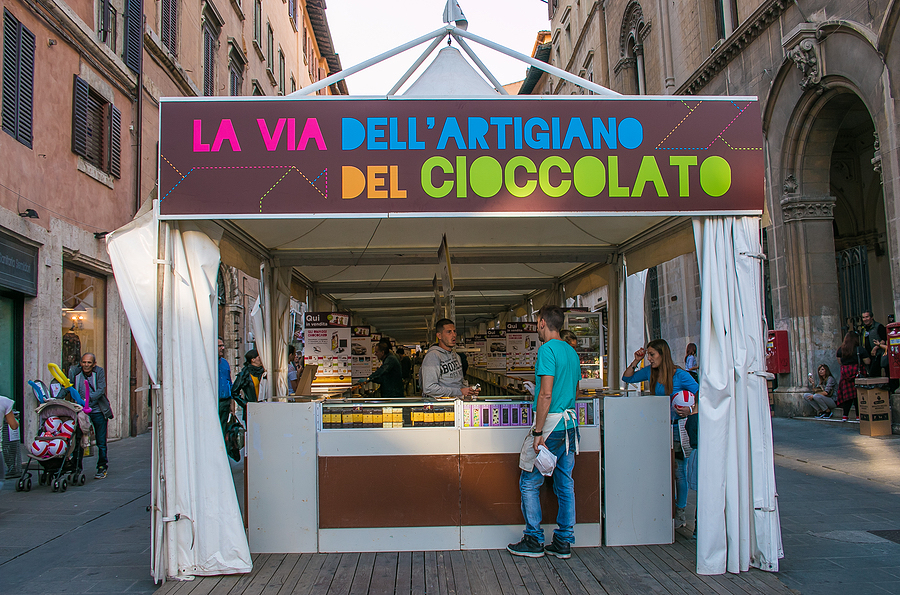 Easter's on the way, so it's appropriate to get some egg inspiration at this month's Spring Eurochocolate event. The popular festival has the subheading, 'Perugia a Passo d'Uovo', relating to the chocolate eggs that can be found in the main city centre. There are in excess of 800 eggs for hungry hunters!
If you prefer to stick around at the EuroChocolate show, then there's even more choice with more than 6000 products to be experienced. Top Italian and worldwide artisan confectioners will be present to showcase their latest treats. It's an inspired move to set this at Easter time, as a means of finding some tasty confectionery treats for loved ones!