Bursting at the seams with events and festivals, Italy in November is a busy old time. John Bensalhia looks at what's coming your way this month...November is full to the brim with a strong and eclectic line-up of events and festivals. On the one hand, it's a time for personal reflection and tribute. On the other, it's a time to enjoy some top experiences that feed the eyes, ears and tummies. So without further ado, let's take a look at what's in store...
Stellar Jazz
Bologna Jazz Festival, 27th October - 20th November 2016
Warming up the colder nights of November, Bologna Jazz Festival is cooking up a diverse and massively entertaining line-up of musicians this year. This year's stellar cast includes the likes of the Kronos Quartet, Steve Coleman and the Council of Balance, trumpeter Randy Brecker, guitarist Julian Lage and pianist Myra Melford. Azymuth will be bringing a taste of Brazil while Horacio "El Negro" Hernandez will deliver a flavour of Cuba with his Italuba.
Home-grown Italian jazz will be represented by the likes of Daniele di Bonaventura and Giovanni Guidi; the Matteo Bortone trio and Trio Bobo (with Faso and Christian Meyer delle Storie Tese). Following tradition, there will be two all-star bands performing at Bologna Jazz. These will be the Aziza quartet (Dave Holland, Chris Potter, Lionel Loueke and Eric Harland) and the Cookers (including Billy Harper, George Cables, Cecil McBee, and Billy Hart). The unmissable jazz event will take place at a selection of locations including Teatro Auditorium Manzoni, Teatro Duse and jazz clubs such as Cantina Bentivoglio and Bravo Caffè e Barazzo Live. Teatro Dadà in Castelfranco Emilia will also make its début as a venue this year.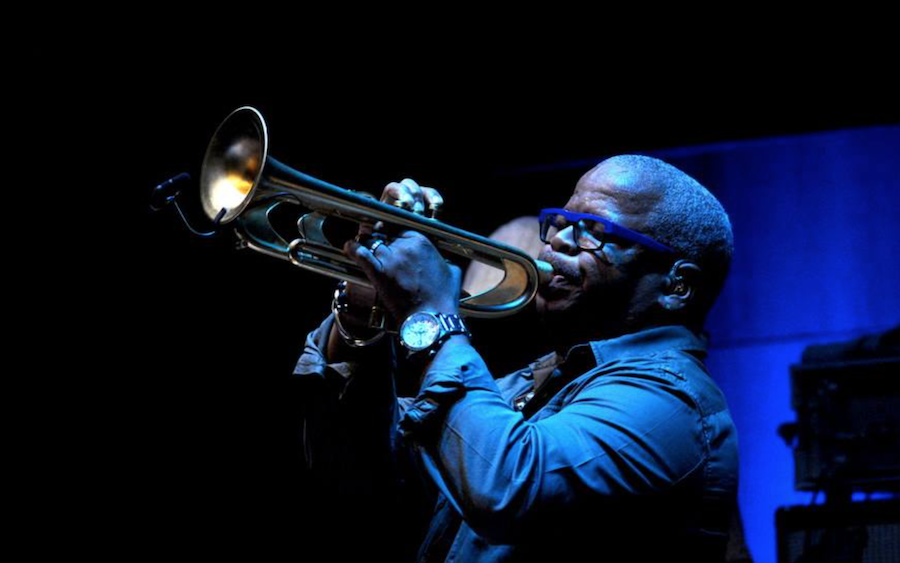 Fair Game
Mountain Products Agricultural Fair, Desulo – Early November 2016 (TBC)
The Autumn season is known for its handicraft exhibitions and showcases – ahead of Christmas, it's a good opportunity to get some ideas for presents. So this November, why not trot off to the old village of Desulo in the heart of  the western Gennargentu massif? In the early part of the month, the local fair is put on to promote carved wooden handicrafts and local mountain produce – the source of the local wild mountains make this a truly unique fair.
Additionally, if you're interested in poetry, then the literary event, the Montanaru Prize for Poetry happens here. The best in poetry can be enjoyed at the fair, and if you want to know more about Desulo's local customs, then a trip to the  Montanaru Country Life Museum is recommended. Here, you can learn about the local history and see collections of traditional clothing, farm tools and items.
Paying Tribute
All Saints and All Souls Days, 1st and 2nd November 2016
November starts with quiet reflection and paying tribute to the dead. The first is All Saints Day and is marked as a national holiday. Please note that the majority of shops will close on this day. The following day, All Souls Day, pays homage to deceased relatives as people take flowers to local graveyards and cemeteries. It's also customary to pay tribute to late family members by laying the tables for those who have passed and to ring out church bells. Special foods are also prepared, including the Umbrian tradition of creating cakes known as Stinchetti dei Morti – or Shins of the Dead.
Flour Power
Baccanale, Imola, 5th - 27th November 2016
Bread. Pasta. Cakes. The list goes on for great foods, but the common denominator is that they all require flour and grain to exist in the first place. With that in mind, grains and flour are the focal points of this year's Baccanale which takes place in Imola between 5th and 27th November 2016. Baccanale is a superb gastronomic festival that explores all aspects of dining and expresses the passion for good food. It's a three-week deal that follows hot on the heels of last year's runaway success. A notable addition to this year's event is the début of Caffè del Baccanale, which is a themed café located in the venue of Bar Bacchilega in the centre of the city.
Everything you need to know about grain, wheat and flour will be discovered at this year's event, and again, events, shows and performances will complement the ambience of this food extravaganza.
Back To Bacco
Bacco in Gnostre, Noci - 5th - 6th November 2016
One of the great wine and roast chestnut festivals is back this November in the region of Noci. Bacco in Gnostre is coming up to its 17th edition this year. Autumn is keenly anticipated in Puglia with this event one of the cornerstone happenings in the area this season. It's an event that is said to attract more than 100,000 visitors who come to sample some fine gastronomic wonders.
The ancient wonders of Noci provide a marvelous backdrop to this event which showcases some of the finest wines to be sampled. Mix in a bit of music and dancing, as well as some unique food, and you have a recipe for success – last year saw the 'Bacchus Sandwich', which was the star of Piazza Garibaldi, and this year looks set to contain more surprises and attractions to whet the appetite.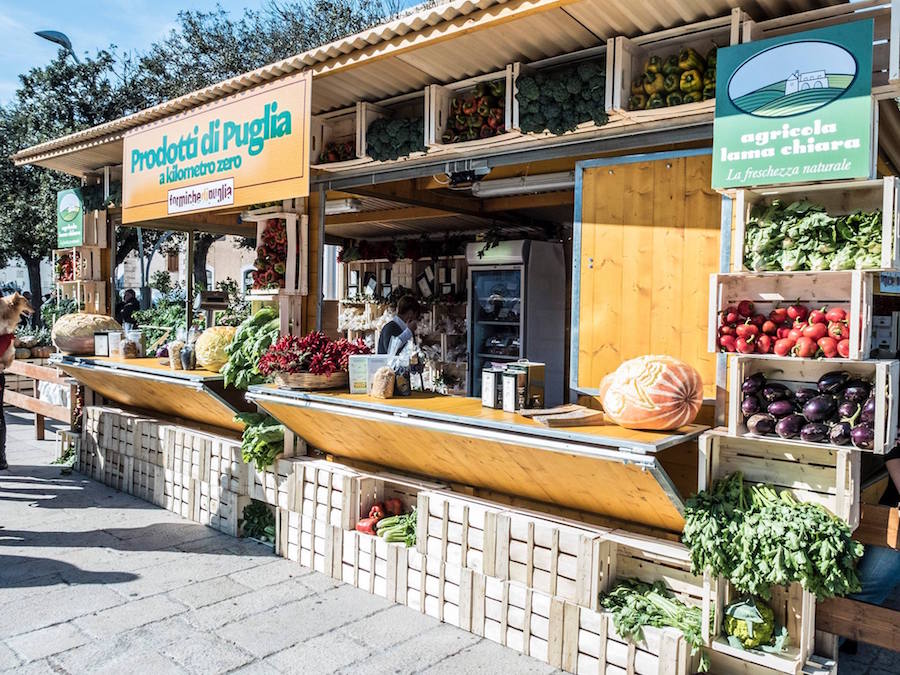 Music Marvels
Musica Dei Popoli, Florence, 5th and 11th November 2016
This brilliant celebration of world and ethnic music comes to a conclusion in style with two notable performances at the Auditorium Flog in Florence. First up, on 5th November, the Canzoniere Grecanico Salentino and Erri De Luca take to the stage to put on a show that tells a story through performance, music and dance. It's a performance that's full of winning combinations – old and new traditions, myths and tales; and of course, the music and dance of the Canzoniere, and the words of De Luca.
Rounding off this year's show on 11th November, is music from the Balkans, courtesy of Sercuk Orkestar. Nine musicians from Macedonia and Serbia will be led by brothers Sercuk and Nizo Alimov to provide some powerful and unforgettable musical performances. There will also be a DJ set on the night to cap off another successful music event.
Gastronomic Traditions
Biennale Enogastronomica Fiorentina, Florence - 10th - 28th November 2016
This November sees the 5th edition of the popular Biennale Enogastronomica Fiorentina which pays tribute to the rich gastronomic traditions of Florence. Through various means such as shows, tastings and special dinners, the gastronomic flavour of Florence comes through loud and clear, and this year's bumper line-up promises much.
This includes an inaugural dinner, street food (located at Piazza Bartali), an educational kitchen, a look at the bubbles of Tuscany, Tuscan oil, and the closing thank you event. It's a must for anyone with an interest in top cuisine with plenty of local treats to showcase.
Oil Be There
OliOliva, Imperia Oneglia - 11th - 13th November 2016
Known for its oil, the region of Imperia is showcasing this fine export in mid-November. OliOliva takes place in the historical centre of Imperia Oneglia between 11th and 13th November 2016. The olive tree groves and olive oil mills will be humming with activity over these three days, while local inns and restaurants will be showcasing the best in olive oil.
Visitors can check out the latest set-up at the Olive Tree Museum in the Fratelli Carli company building. Elsewhere, the oil valleys (including Prino, Impero and Nervia) will be busy as the olive oil museums will be putting on their traditional itineraries. Come along to sample some of the world's finest olive oils at tastings and events in a friendly and relaxed environment. 
Tuscany Truffle Time
Exhibition Market Festival of White Truffle of San Miniato , Tuscany - 12th - 27th November 2016
One of the biggest and best truffle fairs in Italy comes to Tuscany this November. The San Miniato Truffle Fair in Tuscany originally came to be in 1969, and the second, third and fourth weekends celebrate the great truffle in fine style. As well as the many food and craft stands, the local restaurants will be doing their bit with truffles heavily featuring on the menus. There are also entertainments and also the best of other local and home-made/sourced foods and drinks including cold cuts, cheeses and wines.
The festival is also well known for handing out prizes to both the oldest truffle hunter and the biggest truffle. It's a festival rich in flavour and atmosphere, and will warm up those cold November weekends. During the festival a prize is given to the biggest truffle and to the oldest truffle hunter. Also traders display their products, various associations are involved in "feeding the wayfarers" with old-time recipes; the farms offer comfortable accommodations in old farmhouses and all this gives visitors the true taste of the area and a longing to relive the experience next year again.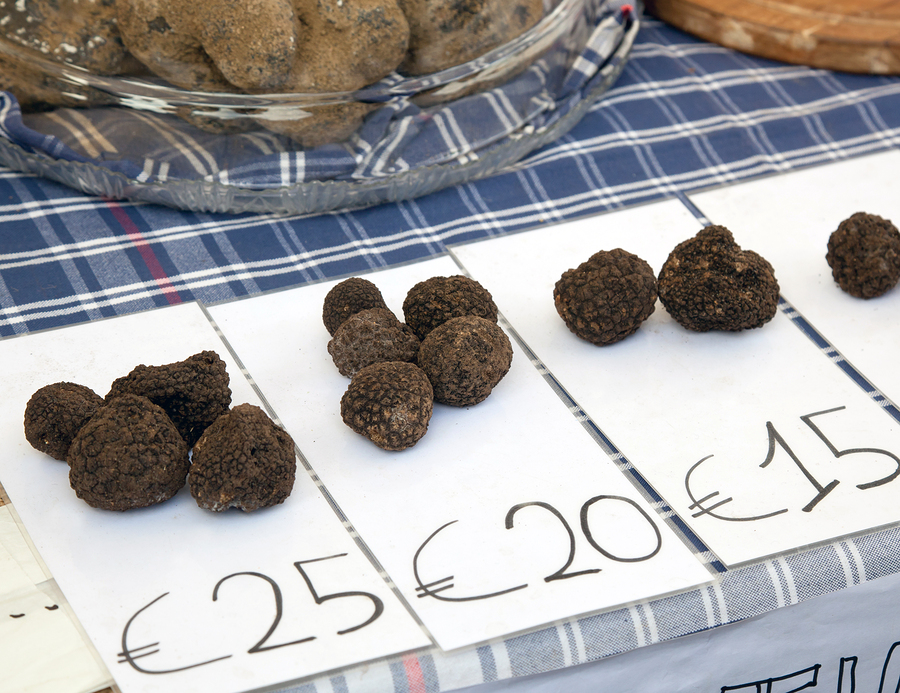 Venice Commemorates
Festa Della Salute, 21st November 2016
A vital date to mark on the Venice calendar is that of 21st November. This is the day that Venice marks the deliverance from plague in the early part of the 17th century. Bubonic plague tragically claimed a quarter of the Venetian population. But a pledge was made if Venice somehow managed to come through this terrible time. The city's senate made the promise that a new church would be built in tribute to the Virgin Mary (the survivors prayed for three days and three nights to the Madonna), and so, Basilica di Santa Maria della Salute (the Basilica of Saint Mary of Health) was ultimately built. On the day of Festa della Salute, Venice comes together to mark both this occasion and to remember those that lost their lives. Crowds of pilgrims make their way via a temporary bridge over the canal to the church in poignant tribute.