From key festivals and superstitions to fresh vegetable and historical trends, John Bensalhia investigates some of the key facts linked with delicious Italian food...
No one will argue with the fact that food in Italy is out of this world. Well-made, rich in taste and texture and guaranteed to leave you hungry for more, there's nothing quite like Italian cuisine. There's a detailed, fascinating tapestry of history, customs and trends for what you're eating – so with that in mind, let's explore some of the key aspects...
THE STOMACH FOR SUPERSTITION
When you're eating your food, it's still worth being a little cautious. For there are some superstitions that are common throughout Italy.
For example, not only is it said to be bad luck to spill olive oil, it's also bad luck to spill salt. That's a common superstition that is said to derive from the days when old civilisations would salt the earth of conquered territories to make the ground sterile as punishment.
The Bible is also said to be the source of some other superstitions. For instance, it's bad luck to seat 13 people at a dinner table (relating to the Last Supper) and it's also crucial that bread should never be placed upside down on a table. This latter example is said to relate to the religious significance of bread in the Catholic faith.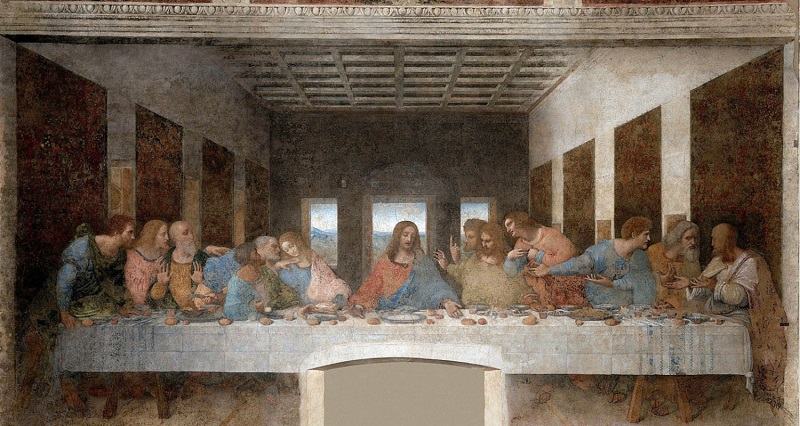 Leonardo's Last Supper
But let's also bring some good luck into this section: At the time of New Year, it's good luck to eat lentils. The consumption of lentils represents good luck and prosperity for anyone who eats them as they look similar to small coins.
LIGHT BREAKFASTS
In Britain, it's traditional to have a good old-fashioned fry-up for breakfast. Sausages, eggs, bacon, beans, mushrooms... the list goes on. It's a particular delicacy for Brits abroad looking to eschew the local culinary treats for something closer to home.
Italians on the other hand, have the right idea. By and large, breakfast in Italy is a refreshingly modest affair in comparison. The typical Italian breakfast runs along the lines of a coffee (such as caffe latte or cappuccino – although the latter is a no no after 10 am), bread rolls, cookies and pastries. Other popular choices include fruit salad, yoghurt and muesli.
Some of these snacks can be eaten later in the morning as a kind of elevenses. But by and large, the reason that breakfast tends to be on the lighter side is because Italians are saving their appetites for the main meal of the day: lunch!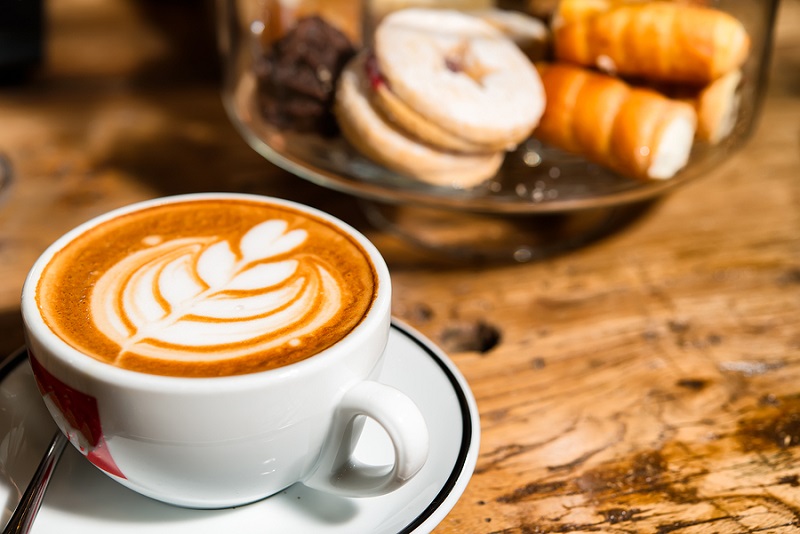 KEEPING IT FRESH
When it comes to buying food in Italy, it's a common trend to choose local markets and stores as opposed to larger-scale supermarkets. The big advantage of the market is that it offers home-grown and fresh produce that's both healthy and delicious in equal measures.
A recent report from Euromonitor International has said that Italians are continuing to love their fresh food. 2014 saw a period of recovery after a recent slump as a result of the global economic crisis. The report said that 2014 had seen a greater upswing in traditional consumption in Italy with more home cooking and baking.
The report also claimed that fresh food sold more than pre-packaged food in retail volume sales. Particularly popular were fresh fruit and vegetables, and there was also growth in seafood and fish products.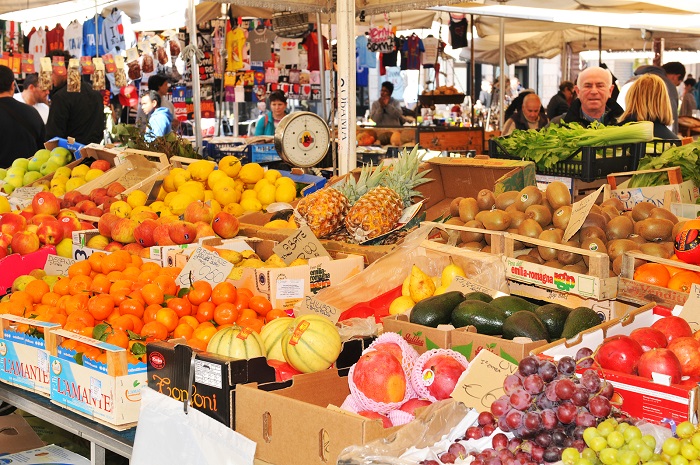 Fresh market in Rome's Campo de Fiori
VEGETABLES FOR ALL SEASONS
Talking of fresh vegetables, there is a very definite pattern as to what you can eat throughout the year.
It's a seasonal thing, with certain vegetables being produced in prolific quantities for a specific spell and then making way for a different selection. So, with Summer coming up, for example, particular favourites include aubergines, beans, beetroot, cucumbers, courgettes, peas, radishes and tomatoes.
When Winter comes again, the colder months bring along the likes of artichokes, broccoli, brussel sprouts, cabbages, cauliflowers, fennel, spinach and turnips.
However, there are still a select few vegetables to be grown throughout all of the year – and these include chicory, lettuce and carrots.
HUNGRY HOLIDAYS
One of the great things about Italian food is its unique feel for the holiday seasons. Christmas and Easter alone bring a selection of specially made foods, both sweet and savoury that will tempt the taste-buds.
A number of traditional goodies are laid on at Easter including Minestra di Pasqua. This is a soup that contains ingredients such as beef, pork, kale and herbs, and is a dish that is especially popular in Naples. Agnello – or lamb – is a common main course in Italy at Easter time.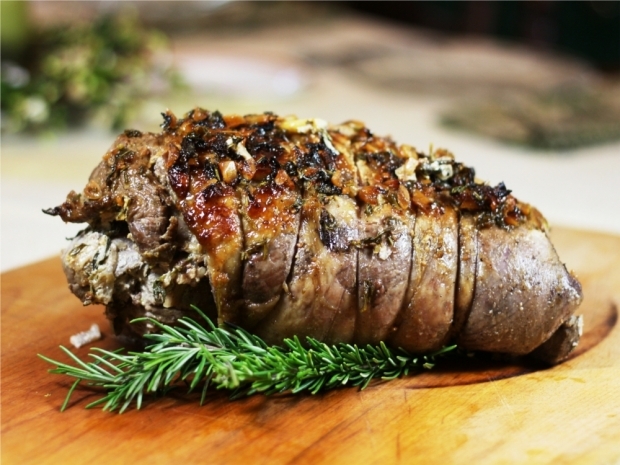 grilled lamb with rosemary
Desserts at Easter include Gubana Easter Bread (which is plated up in northern Friuli) and Ciambelone, which hovers somewhere between bread and cake. Its very distinctive flavour comes from the zest of lemons, and is a delicious dessert to enjoy during this season.
Christmas of course, brings a Santa's sack full of festive favourites including perennial favourite, Panettone. Shaped like a dome, this sweet bread fruit loaf includes a healthy mix of ingredients such as raisins, candied orange and lemon zest. Another popular fruit cake is Panforte which also features nuts, honey, spices and almonds – not to mention a sneaky topping of icing sugar.
Common savoury dishes include mixed meats such as beef, veal and Cotechino sausage (served with ingredients like onions, celery and carrots). Popular festive fish meals include calamari (squid), baccala (salted cod) and swordfish. Pasta dishes are also widely eaten at Christmas including Anolini, a stuffed pasta served in broth, vermicelli with clams or mussels (a speciality in Naples) and of course, all types of lasagne!
THE GOOD OF GELATO
Gelato vs Ice Cream: It's the age-old battle.
Before you know it, Summer will be here, and it'll be that time of year when you can enjoy the delights of Gelato and Ice Cream. But Gelato (which means "frozen" or to "freeze") does make for a healthier alternative, containing less sugar. Another difference between Gelato and Ice Cream is that the former involves a slower churning process.
As if that's not enough with differences, there is also the difference between Gelato and Sorbetto. It's a north-south divide as Gelato hails from Northern Italy while Sorbetto comes from the South. And of course, one key ingredient substitute difference between the two to add to the mix of fruit and sugar is that of milk for Gelato and water for Sorbetto. But whatever you choose, both make for very tasty Summer treats!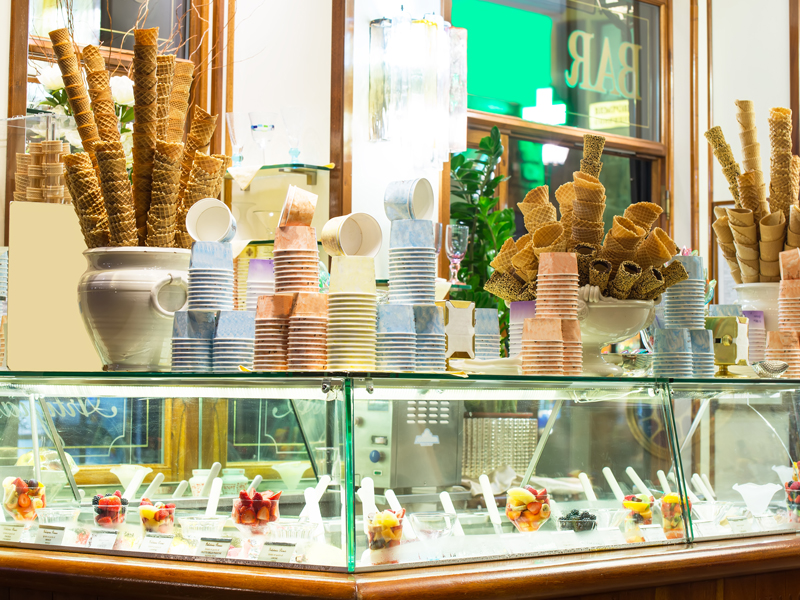 SIMPLE SUPPERS
Fine dining. A common trend in today's culinary world. But while the fancy arrangements, carefully selected ingredients and rather eye-popping prices may be for some tastes, let's not forget that simple is sometimes the best. It's like at the end of the month when the money's run out and you're looking to create what you can from what's left in the larder. But many times, this can result in a truly delicious culinary creation: it's food serendipity at it's finest.
This has proved to be the case with a good number of dishes that have started out from more humble beginnings. Peasant dishes have stood the test of time and are still popular today. Ribollita is a soup that began with peasant origins – it is a simple but delicious soup that was created by using leftover minestrone or vegetable soup from the previous day.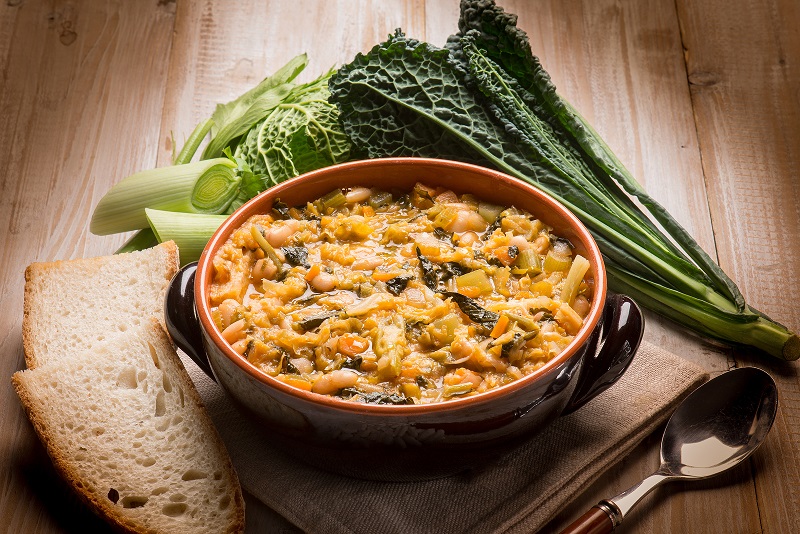 Polenta comes from earlier types of grain-based meals that were popular in the Roman era – while it was common peasant food in Europe, it's still immensely tasty and continues to be a popular choice at dinner tables today. Meanwhile, the simple pudding of Mantova's Torta Sbrisobna comprises ingredients such as flour, butter, eggs, almonds and lemon peel to great effect.
And of course, another simple dish is that of...
MARGHERITA TIME
...Pizza!
Way back in the 18th century, pizza existed in a somewhat more basic form than is known today. Strictly speaking, it was just the base: No topping, just the flat, round base. But it was still a hit with the poorer side of Naples where street vendors would sell these at a very cheap price.
Come 1889, and the Italian queen, Margherita (Margherita of Savoy) had also sampled a pizza the action. While there were raised eyebrows in the Court Circle, Margherita had enjoyed the food enough to request a similar meal from chef Rafaelle Esposito.
However, Rafaelle produced something a little more elaborate for the queen. In addition to the base, there was mozzarella cheese, tomatoes and fresh basil. All of these ingredients were cleverly created to represent the red, white and green colours of the Italian flag.
Not only did the end result become Queen Margherita's favourite pizza, it also became one of her favourite foods. And so began the tradition of the Margherita pizza!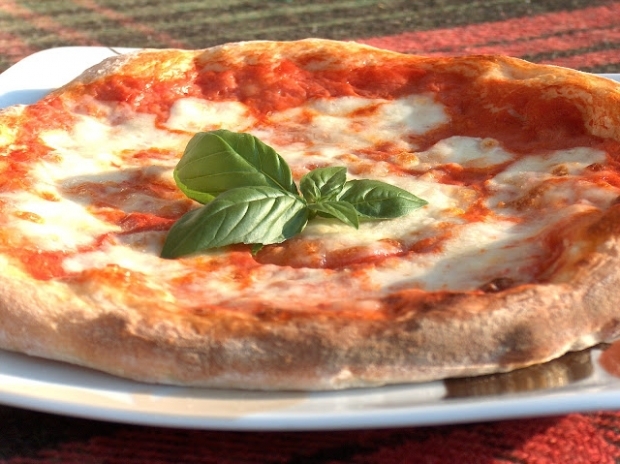 SAUCE FOR GOOD
Sitting down to eat a traditional pasta dish in 2016, it's common practice to use either the classic combination of knife and fork or of course, spoon and fork. But once upon a time, you could just eat the pasta using your hands. The pasta itself isn't too difficult to negotiate without cutlery, providing you've got a napkin ready and waiting.
However, one innovation changed all that. Tomato sauce (also known as Marinara sauce) with pasta these days is an unbeatable combination and for many having pasta without sauce is like having salad without lettuce.
The first written record of pasta and tomato sauce is said to be found in L'Apicio Moderno, a cookbook written in 1790 by Roman chef Francesco Leonardi. The archetypal mix for this includes tomatoes, olive oil, garlic and herbs. The best way to serve up this dish is to cook the pasta until it's al dente. After draining, it's then traditional to toss the pasta with the added sauce in order for it to absorb the added ingredients for the ultimate in pasta perfection.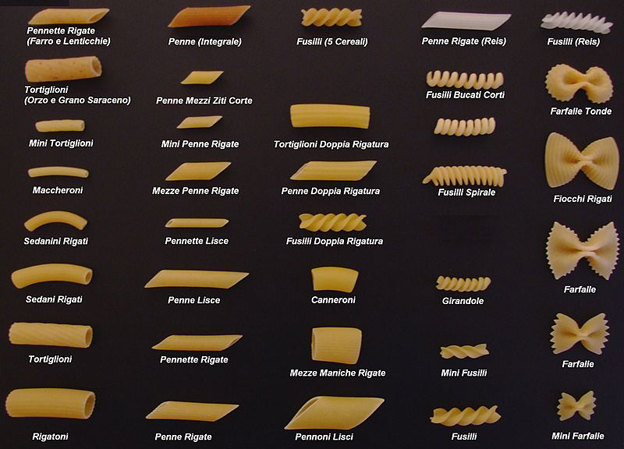 FILLING FESTIVALS
For a bit of extra insight and knowledge about your favourite food, it's worth checking out some great food festivals.
Throughout the year, there are countless festivals that are dedicated to specific foods and ingredients. For one thing, a common element of traditional events and festivals is that of food stalls as locals serve up tasty home-made foods and snacks to fill up the bellies of locals and tourists who have come to see the show.
But for more specific themed festivals, take your pick. April's Artichoke Festival is held in Ladispoli, serving up a selection of artichoke-related dishes and a contest to find the best artichoke sculpture. Meanwhile, Bologna's annual Potato Festival takes place in September for a week with some special events and local restaurants providing local potato meals.
The Olive Festival, Frontoi Aperti, is one of the best known of the October/November season in Umbria. This event offers a good number of tastings, guided tours and a special session in which the local miller presses the fresh olives before your eyes to later sample.
If you have more of a sweet tooth, then Turin's November-based Cioccolato will be right up your street. There are many stalls showcasing all types of chocolate including luxury Boutique chocolates along with cultural activities and plenty of sounds and sights to add to the flavour.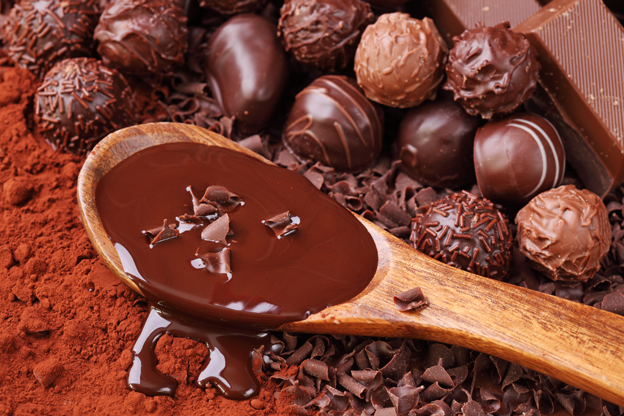 There are also many examples of all-round food festivals. One that's coming your way soon is Tipicita which is held in Fermo in March. High quality food and drink is showcased at a series of exhibitions and thematic sectors along with traditional market stalls. Come and see and taste the foods including cheeses, meats, cereals, oils – and of course, the finest wines!
Want to try your hand at making some fabulous Italian food? Try our recipes ranging from simple antipasti to more complicated main courses, and of course...dessert!