From locals' tips to discovering off the beaten track places in Florence and Venice to the revival of the Negroni cocktail, from one of the most enduring craft traditions of Rome to Neapolitan – a language or a dialect? – here are some of our favorite stories from the past year. It was hard to choose as there have been so many great ones published throughout the year. What was your favorite Italy Magazine story of 2017? Please share with us in the comments below and on our social media channels.
INSIDER'S ITALY
We've asked a few local experts to share their recommendations for little-known places within two of Italy's major tourist destinations, Venice and Florence; going to these too often wrongly overlooked sites can help alleviate the burden of mass tourism from the cities' most famous spots.
The Hidden Florence Most Visitors Never See – compiled by Georgette Jupe with the help of local experts 
The Hidden Venice Most Visitors Never See – compiled by Silvia Donati with the help of local experts
TRAVEL TIPS
Eating On the Cheap in Venice, Here's How - by Anna Lebedeva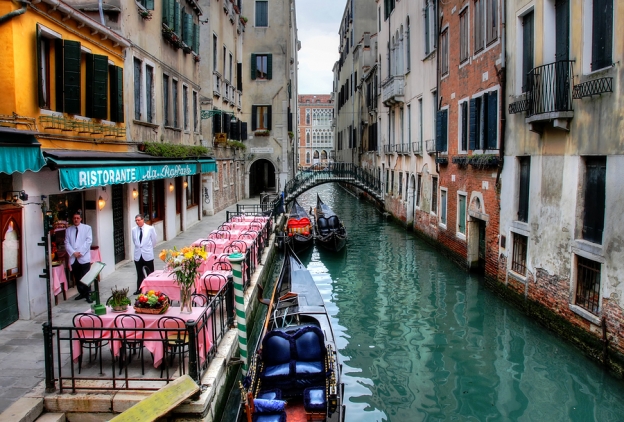 Venice is notorious for overpriced restaurants, bland tourist menus and poor customer service. The daily crowds of visitors, over 60,000 of them daily, provides a constant stream of customers for restaurants, no matter how bad the food is. That doesn't mean you can't eat well while staying in La Serenissima. Here are a few tips and addresses for eating well in Venice without spending a fortune, many of them recommended by Venetians.
How to Get Around Sicily - by John Bensalhia
Your guide to some of the main methods of transport in Sicily, and what to know when traveling around the region.
ITALY'S ARTISANAL TRADITIONS
Artisan Goldsmiths in the Eternal City - by Laura Morelli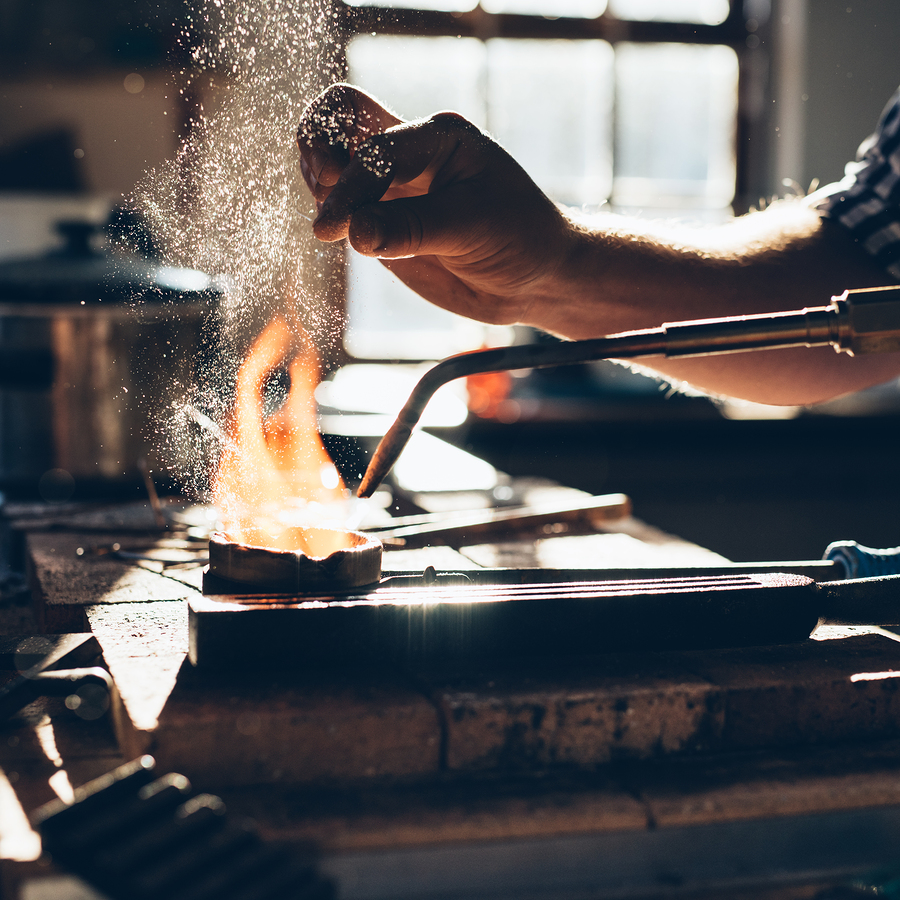 One of the most enduring craft traditions of Rome is the working of gold, silver, and other metals. The ancient Romans inherited an already rich tradition of goldsmithing from the Greeks and Etruscans, who occupied settlements across central and southern Italy. Specialized metalsmiths passed their trades through the generations, master to apprentice. In small workshops, they turned out gold necklaces, earrings, bracelets, buckles, and other finery. Today, small blowtorches and other high-tech methods have replaced the open fire that once stood at the heart of the goldsmith's studio. However, many of the tools today's artisan jeweler uses remain more or less unchanged.
FOOD & DRINK
All Hail the Negroni! - by Catherine Sabino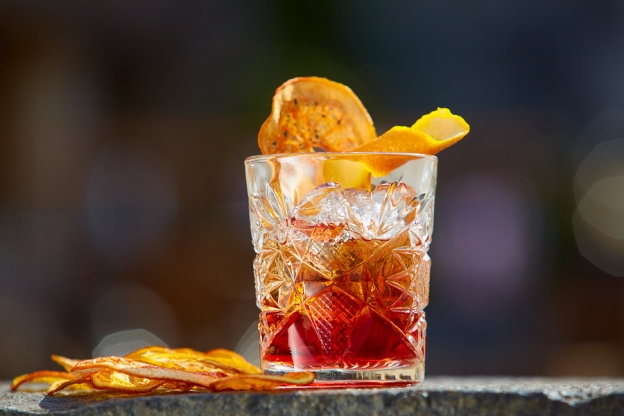 Italy's campanilismo might never allow for agreement on a national drink, but there is one cocktail, the Negroni, that's like a liquid postcard from the country's golden era and its postwar life-is-a-blast sensibility. Think 50s and 60s Rome, with Anita, Marcello, Federico and Sophia, and the economic boom that put Italy on the international map for all things stylish and crave worthy. Gianni Agnelli introduced the Negroni to then first Lady Jacqueline Kennedy when sailing with her along the Amalfi Coast; Orson Welles tried to justify his fondness for the cocktail by saying how the bitters (in the Campari) "are excellent for your liver." In Thunderball James Bond, the dedicated martini maven, couldn't resist one. The Negroni has been enjoying a revival in the last few years.
Is Pricey Pasta Really Worth It? - by Francine Segan
A box of pasta can cost anywhere from $1 to $7 or more per pound. Since pasta is just flour plus water, what, if anything, makes expensive pasta worth the higher prices? Is there a taste and texture difference between pasta brands? Is expensive artisanal pasta worth the price? Francine Segan traveled throughout Italy to find out.
WALKING ITALY
Italy's Road of 52 Tunnels Lives On, 100 Years After Its Construction – by Silvia Donati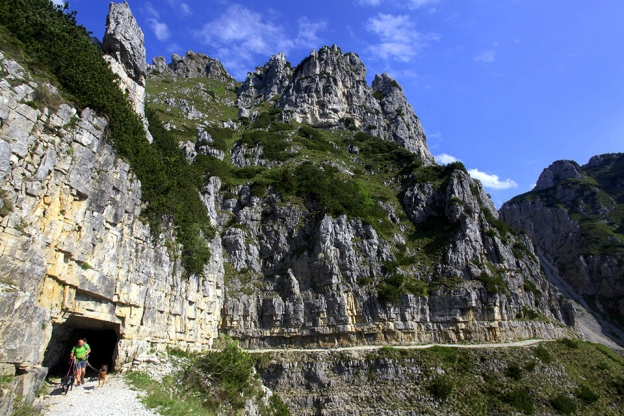 The Strada delle 52 Gallerie is a popular, and much beloved, hiking trail taken by thousands of people every year, who come here to marvel at the breathtaking views. To call it just a 'hiking trail' though wouldn't do it justice; the Strada delle 52 Gallerie is a piece of history that lives on. "It's a hundred years old and is the only artifact of the Great War to still be alive," says Claudio Rigon, the curator of the exhibition in Schio's Palazzo Fogazzaro marking 100 years since the road's construction.
TRADITIONS
Italy's Oddest Rituals Around the Boot – by Luciana Squadrilli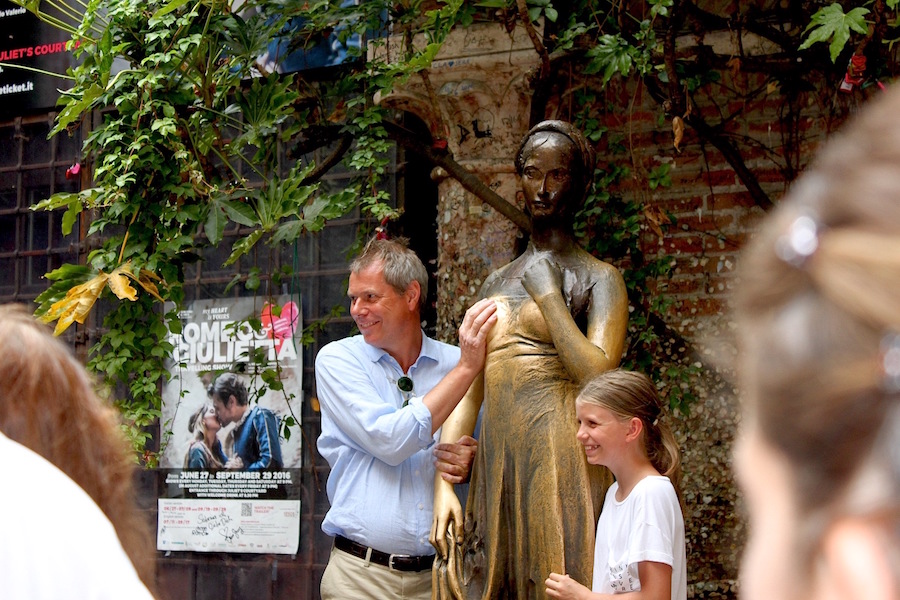 In many areas of Italy, tradition is as important as superstition and Italians are deeply devoted to their local rituals and habits. Some of these are linked to a place's history, others to a specific event, a religious belief or evocative fables. Yet, no matter how weird they may seem, many people still believe they can bring good luck or help them achieving a specific goal, be it a love affair, a job, school problems or something related to health. We collected some of Italy's weirdest rituals and superstitions according to the purpose or issue they are related to.
ITALIAN LANGUAGE
Tongue Tied No More: Deciphering Neapolitan Dialect - by Kristin Melia
Come what may, families and merchants across Napoli and its environs often prefer to speak Neapolitan, the old language of the Kingdom of Two Sicilies. Musicians and magistrates, butchers and barman all frequently slip into the local dialect. Neapolitan—is it a language or a dialect?  Who speaks it and where? Also, when should one speak Italian and when should one speak in dialect? We sat down with Professor Ermete Ferraro, a noted expert of Neapolitan, to set the record straight.
ITALIAN AMERICAN SERIES
Where to Find Italy in America: South Philly - by Kristine Jannuzzi
Of all the famous historical sites and destinations in Philadelphia, the Ninth Street Italian Market in South Philly is the second most visited (only the Liberty Bell attracts more people). The appeal and staying power of what is the country's oldest open-air market is a testament to the neighborhood's deep Italian heritage. Although the market was established in the 1880s, immigrants from Italy began settling in the area as far back as the late 1700s. Today Philadelphia is home to the second largest Italian American population in the United States, and while South Philly has evolved through the years, much has stayed the same.
INTERVIEW
Meet Giorgia Caporuscio, Queen of Neapolitan Pizza in New York – interview by Silvia Donati
It's a man's world, and even more so when it comes to the pizza-making industry; but that hasn't stopped young and talented Giorgia Caporuscio from stepping in and claiming her (honorable) spot. Giorgia, daughter of acclaimed pizza master Roberto Caporuscio, is the general manager and executive pizza chef at Don Antonio and Kesté, four Neapolitan pizzerias in New York. Giorgia is also a lead instructor at the Pizza Academy Foundation.
BACK TO YOUR ITALIAN ROOTS SERIES
Finding an Extended Family in Corleone – story shared by Toni DeBella
Toni DeBella's grandparents both moved from Sicily to the U.S. in the late 1800s, during the great wave of immigration (between 1870 and 1920, more than four million Italians emigrated to the U.S.). Toni, who now lives in Orvieto (Umbria), traveled to her grandfather's hometown of Corleone to search for relatives who may still live there. She recounted the experience for us.