Quick: What's your favorite thing you've ever brought home from Italy? 
Did you think of something that brings back great memories, or that has lasted for many years? Or, on the other hand, did you worry that you bought something that wasn't really authentic, that you overpaid, or that you may have fallen prey to a tourist trap? 
All of us love to bring home a special Italian memento. And whether you're going to Parma or Palermo, local vendors compete for your money with a myriad of local traditions and buying opportunities. But for many of us, selecting which silk scarf or leather bag to bring home can prove intimidating. How do you know if you're buying something authentic, something made in Italy, something made in a traditional way? How do you gauge how much you should pay, and how do you know if you're being scammed?  
In some parts of Italy, it's not easy to tell the treasure from the trash. This is true now more than ever before, as increasing numbers of carnival masks, leather goods, and other souvenirs flood into popular Italian destinations, imported from overseas and passed off as authentic. 
Recently, arts organizations and regional governments have worked to develop trademarks and alliances to help protect cultural heritage, and to guard against fakes and cheap knockoffs. Legal regulations have also tightened. However, there is no substitute for a knowledgeable buyer. If you know what you are buying, you can put your money where it counts: back into the pockets of authentic artisans and not into those of importers looking to make a quick profit without any connection to Italy at all.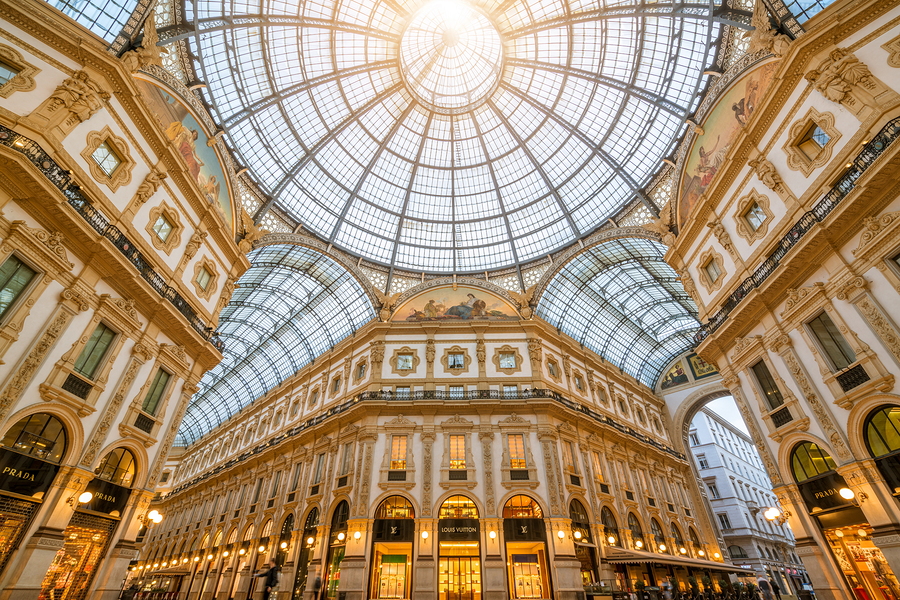 For me, as an author of authentic shopping guidebooks, sorting through this complicated landscape is something of an occupational hazard. After more than twenty years of documenting Italian artisans following centuries-old traditions, I am happy to share these tried-and-true tips to help you go home with something you'll cherish for years to come: 
1. Do your homework in advance.
Before your trip, read up on what traditional handcrafted goods you're likely to encounter. What sparks your curiosity? If you are going to Naples, read about the history and art of coral and cameos. If you are going to Venice, read about the history of lace. Go online or to the library, or check out one of my shopping guides. Even a cursory education will help you avoid reckless purchases that lead to buyer's remorse. 
2.  Start with the museums.
Once you arrive at your destination, visit the museums to see authentic, historical examples of the local traditions. Are you going to Deruta? Visit the ceramics museum. There are some fantastic small museums of local tradition across Italy, specializing in everything from lace to nativity scenes and marble. They are usually nearly deserted, a welcome respite from the crowds swarming around the more popular attractions. I'm not suggesting that you need to come home with a museum-quality work or an antique. The point is to train your eye to recognize traditional colors, patterns, and styles that you can then spot in the markets and in artisan studios. 
[Workshop of Giovanni Maria Vasaro ca 1508 Castel Durante CC via Metropolitan Museum.jpg]
3. Buy what's traditional in its place of origin. 
Get really specific! In other words, it's not a good idea to buy Florentine leather handbags or Roman marble in Venice, for example, because those items are not traditional and not made in Venice. They may or may not have even been made in Italy. Purchased out of context, you will never know. Buy your Murano glass on the island of Murano, not in a trinket shop near Saint Mark's Square… and certainly not at the duty-free shop at the airport!
There are two good reasons for buying at the place of origin. The first is that you are more likely to pay the best price by buying from the source. The second—even more valuable in my opinion—is that you are more likely to make a connection with the person who made it, and that will become part of an immersive travel experience that you will carry with you forever. 
4.  Look beyond the obvious.
Seek out the less obvious finds. You may set out to buy a carnival mask in Venice, but don't overlook handmade paper.Photo by: Scuola del Cuoio, the Florentine leather school in operation since the 1950's and one of our top picks for Made in Italy souvenirs in Florence.
5. Buy directly from the maker whenever possible. 
This is your best guarantee that you will go home with a high-quality, handmade item at the best possible price. The added bonus of getting to know the maker of a piece of porcelain or a pair of leather shoes, for example, and perhaps even watch them being made, is invaluable. Where can you find these makers? Across Italy, artisans are more than happy to welcome you into their studios to watch them work. Some small towns are known for clusters of artisans located in venues where you can learn more about the tradition and watch them work. For example, in ceramics towns like Faenza or Castelli in Abruzzo, you can find many artisan studios clustered together.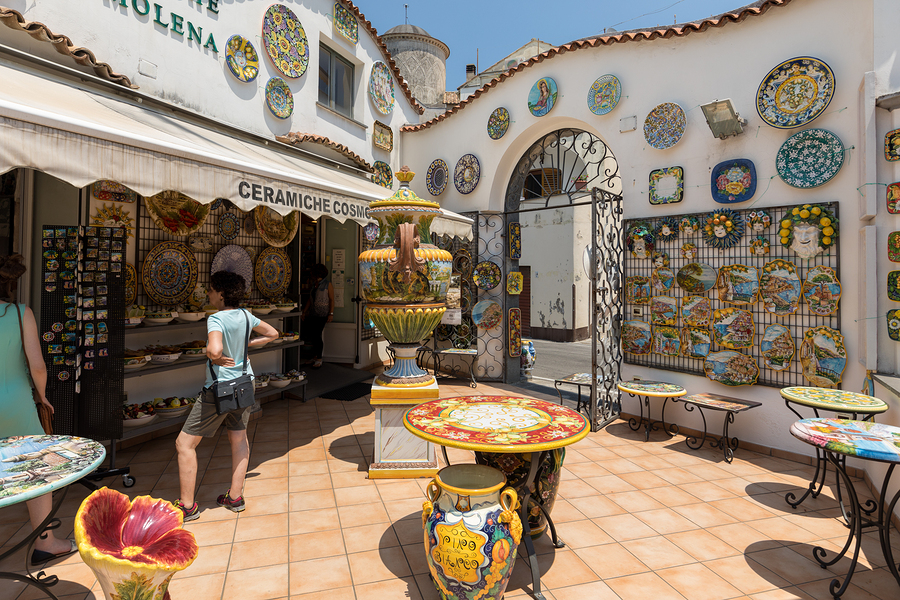 6. If buying directly from the maker isn't possible, be very selective.
It's always best to buy your souvenir directly from its maker, but when that's not possible or practical, there are a few other good options. First, some regional craft organizations—namely in the Valle d'Aosta and on Sardinia, maintain retail stores where you can purchase traditional ceramics, textiles, jewelry, and other work. Do your homework ahead of time to find out if there are officially sanctioned consortia at your destination and if they can help facilitate access, or if they have a store. Some of these organizations—for example, for Murano glass, limoncello, and traditional balsamic vinegar of Modena—have logos or trademarks to help you understand traditional standards.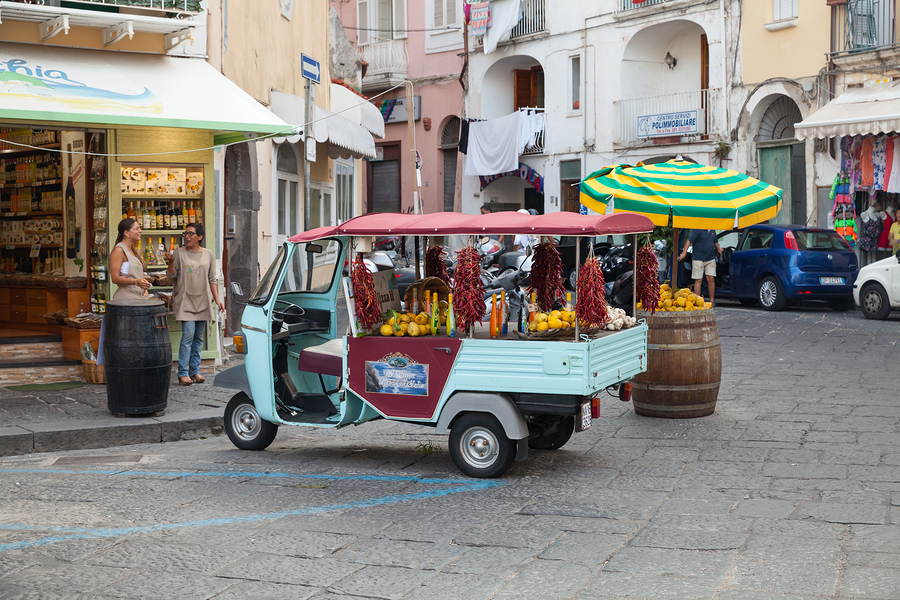 If you buy from a reseller, be sure it's a reputable dealer—one with a regional or national reputation, one who guarantees authenticity in writing and offers a clear return policy. Ask a lot of questions. Who made it and where? Is the piece signed? Was it made using completely traditional techniques? Museums also typically maintain a high-quality standard for the wares in their shops, with a focus on local tradition. 
However, these options rank behind the opportunity to observe and interact with local makers. If there are nearby artisans to visit, why not avail yourself of the opportunity? 
7. Avoid the traps.
You probably already know that you're sure to overpay for a low-quality item around major tourist attractions like the Leaning Tower of Pisa or the Colosseum, along the most tourist-trafficked streets, and surrounding the cruise ship ports. Don't buy knockoff bags on the street; Italian police have cracked down significantly on this scam in recent years. I also avoid the duty-free shops, which are not scams, but rarely carry handmade goods and mostly profit from impulse buyers who believe it's their last chance to grab a deal before heading home.
8. Know the going price.
How much to spend is always a hot topic, and of course pricing depends on many individual factors based on what you are buying and where. 
But let me ask you this:
• Is it traditional of the specific place you're visiting?
• Do you know who made it?
• Did you buy it directly from the maker him or herself, or from a reputable source like a museum shop, or a well-regarded dealer? 
If you answered yes to these three questions, then chances are, you are not going to have to worry too much about getting ripped off, and more than likely, you've paid a fair price. 
When buying handmade, traditional wares in Italy, price and quality do not always correlate. In other words, a high price does not necessarily mean high quality, and a low price does not necessarily mean that the item is less desirable. Value depends on what you buy and from whom.
Just as well-known chefs command high prices for items on their restaurant menus, so too well-known artists command high prices for their works. But think about it... Just because the better-known restaurant commands higher prices, does it mean that you can't still find a great meal at another restaurant down the street? No. And the same applies to buying traditional arts. There are many unsung heroes out there waiting to share their work with you. Just because your Murano glass goblet wasn't signed by a top designer doesn't mean it's not one of the most wonderful things you could bring home.
An authentic souvenir does not have to be expensive, but it may end up being the most valuable to you as a traveling collector. 
9. Consider how you'll get it home.
This is an important consideration before you separate yourself from your money, especially if you live overseas. There are two things to consider: 
The first is purely logistical. Will you ship it home or carry it with you? I have shipped large pieces of furniture home from Europe, and it can definitely be done. However, I advise travelers to seek out portable souvenirs like a leather change purse, a piece of jewelry or a pair of handcrafted shoes you're going to wear on the plane. And remember that there are some things, like fresh cheeses or handmade knives, that you may not be allowed to bring on a plane at all. 
If you do decide to ship, forego the Italian postal service in favor of major international carriers like FedEx or UPS, so that you can track and insure your package. Some merchants may be able to take care of shipping for you and may even have special packing materials to protect what they sell, so it's always a good idea to ask. Remember to exchange email addresses with the seller, and get a tracking number for your package. 
10.  Do a final check.
When you're ready to hand over your cash or credit card, take a moment to double-check:
Is the item you're buying traditional of the specific place you're visiting? 
Do you know who made it? 
Did you buy it directly from the artist him or herself, or from a reputable source like a juried exhibition, a museum shop, or a well-regarded dealer? 
Did you feel like you got a good value for your purchase (which, remember, is not always quantifiable in monetary terms)? If you answered yes to the first three questions, then chances are the answer to this one is also yes. 
Is it portable, or worth so much to you that you're willing to expend the cost and take the risk to ship? 
If you can answer YES to these five questions, then you probably picked a winner! 
The best part of researching and shopping for authentic Italian souvenirs is that it becomes part of an immersive travel experience that you'll cherish for a lifetime. You'll value your souvenir even more if you make a connection with the person who made it, and the interaction may just be one of your trip's most memorable experiences. Stick to the handmade and traditional, and you'll come home with a piece of Italy that you'll treasure for life. 
Laura Morelli is an art historian and historical novelist with a passion for Italy. You can find much more about what to bring home from Italy in her guidebook series, including Made in Florence and Made in Italy. These books, along with Laura's Venice-inspired historical novels, including The Gondola Maker, are available in the Italy Magazine shop.