"Food Valley," an apt sobriquets for Emilia Romagna , a region in northern Italy renowned for many of world's most prized foods--Parmigiano Reggiano, Prosciutto di Parma, Aceto Balsamico. It's also home to Massimo Bottura, voted the World's Best Chef and one of Time Magazine's 100 Most Influential People of 2019.
[Bottura on his Ducati]
Emilia-Romagna, birthplace of Enzo Ferrari, is also the region with the world's highest concentration of two and four-wheel luxury brands including Dallara, Ferrari, Lamborghini, Maserati, Pagani and Ducati so is justly also dubbed "Motor Valley."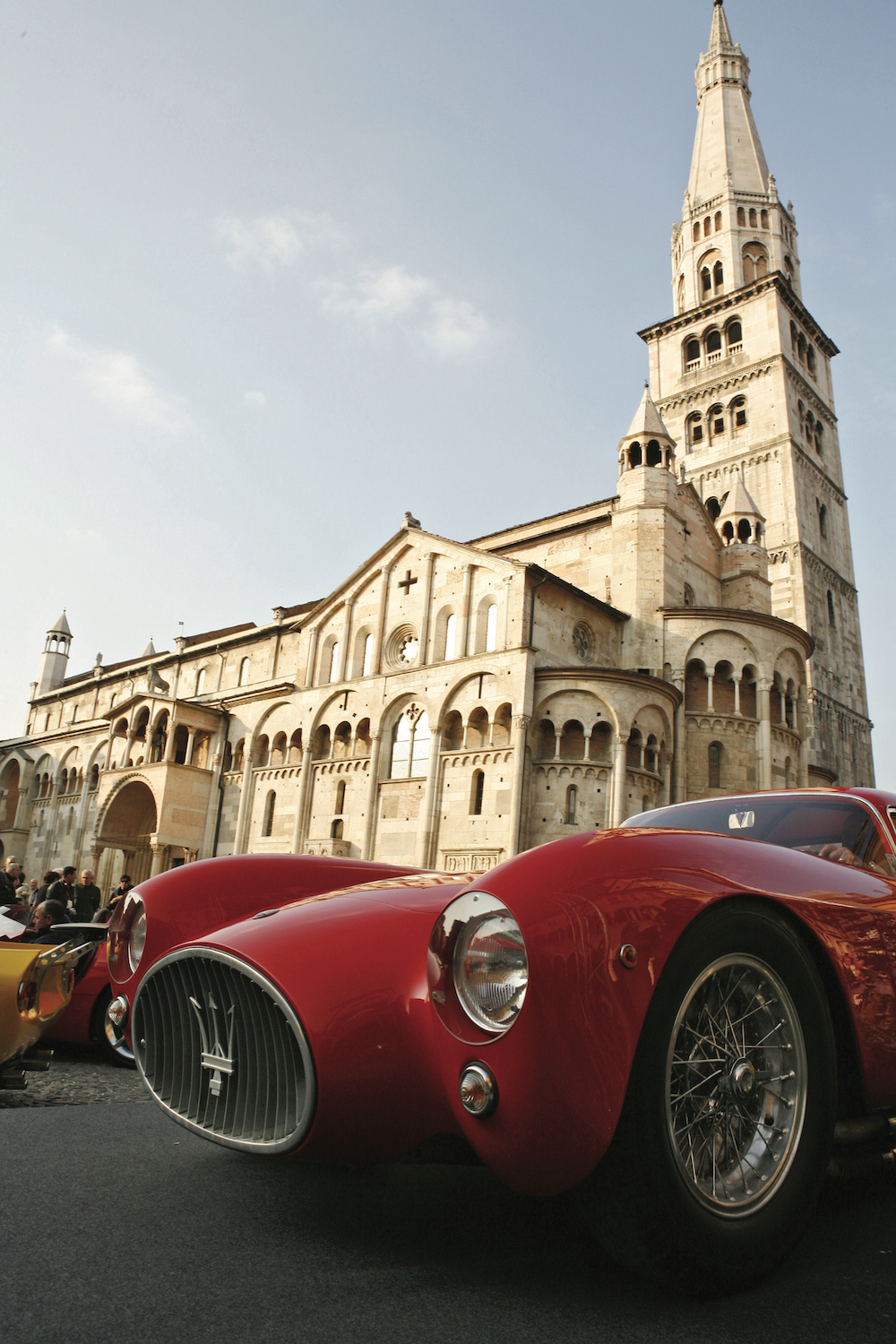 [Maserati in Modena]
Car enthusiasts will find an endless list of activities in the area. They can visit one or more of the region's 15 car museums including Museo Ferrari, Museo Lamborghini and Museo Ducati as well as museums dedicated to famed car makers: Enzo Ferrari and Ferruccio Lamborghini.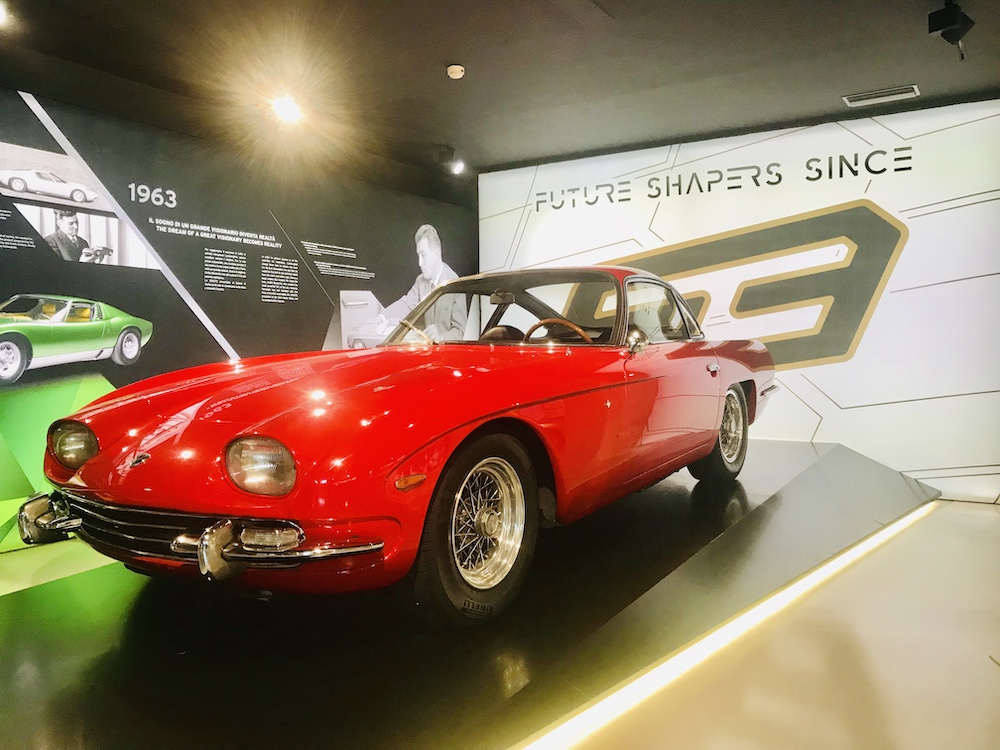 [Lamborghini Museum]
Museo Ferrari's spectacular exhibit of Ferraris through the ages is surrounded by captivating multiscreen film footage of the founder's innovations. Ferrari Museum Maserati's museum exhibit, "A Century of Victories" features 100 works of art by Enzo Naso and Beppe Zagaglia, inspired by vintage posters retracing important Maserati sporting history, plus a sampling of iconic cars like the Grand Prix 4CL, a successful prewar Grand Prix car that was put to rest for WWII but then re-launched and continued to succeed in the immediate post-war Grands Prix.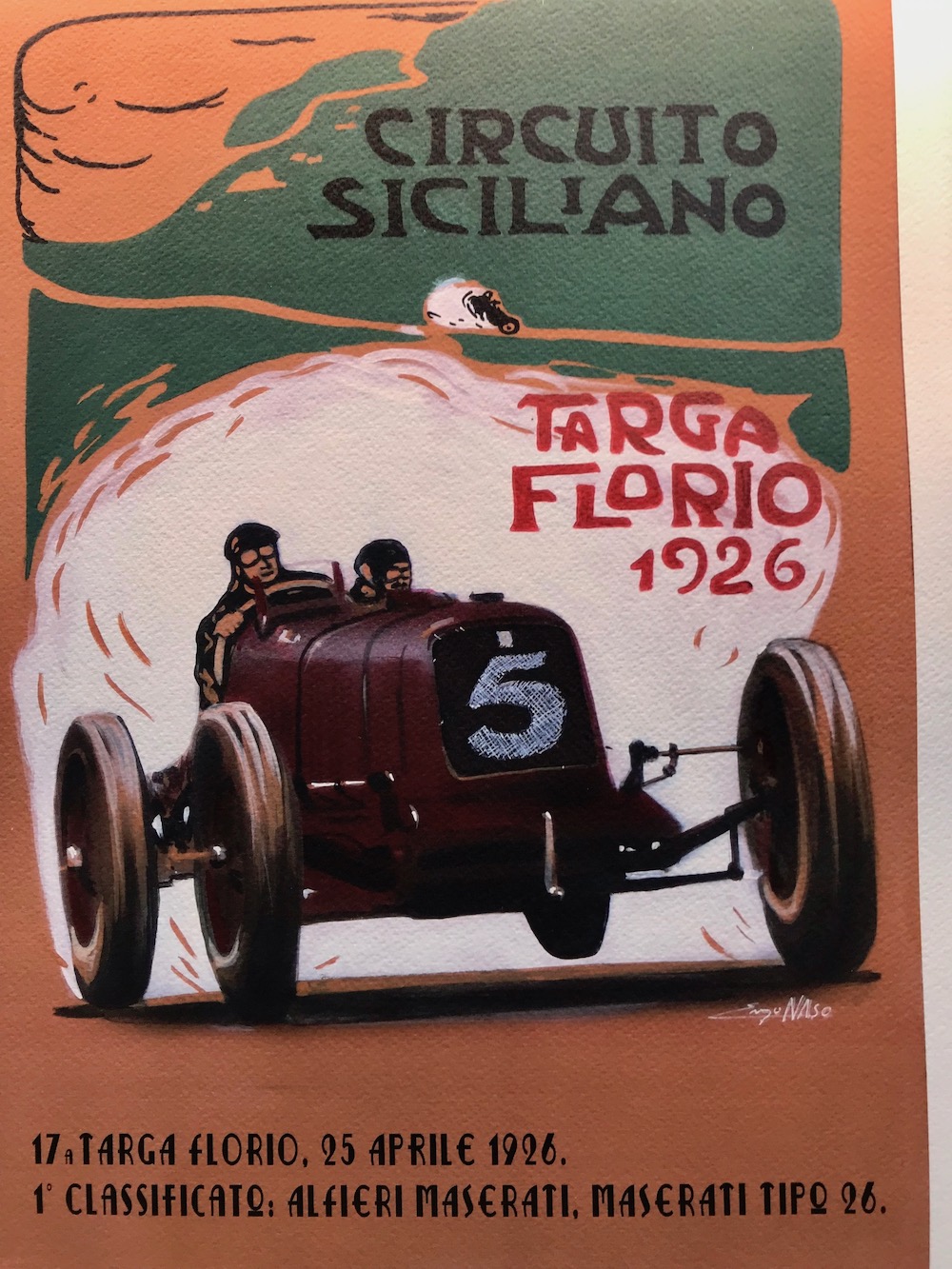 In addition to the car museums, it's also possible to visit any of the 19 private collections of exceptionally rare cars scattered across Motor Valley. Of special note is the outstanding Righini Collection that houses the first car built by Enzo Ferrari, the famed 815, and the legendary 1912 Fiat Chiribiri, which broke the world speed record for the timed kilometre and could reach, the then record-breaking, speed of 186 mph. Entrance is free, but you need to make an appointment in advance. 
Along Motor Valley, discover fun facts like: 
*Ferrari is the world's oldest continuously running team in Formula 1, beginning with its inception in the mid-fifties.  During some of the lean years they found success largely through persistence, hence Enzo once exclaimed that half the secret to success was just showing up.
*Maserati's trident logo is inspired by the Neptune Fountain in Bologna's Piazza Maggiore.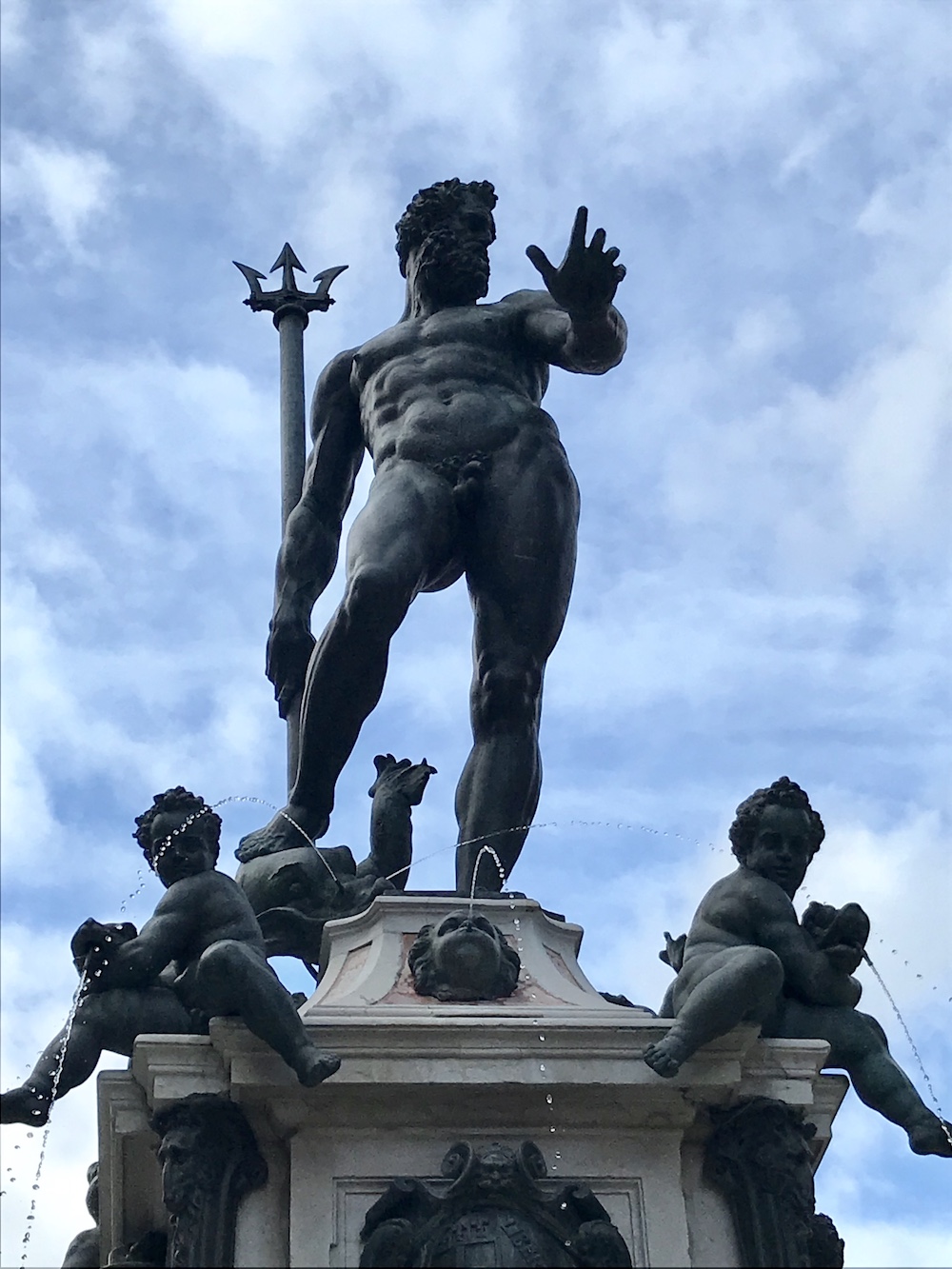 [Neptune Fountain, Bologna]
*All current Indy Cars are by Dallara. Dallara was originally a Ferrari engineer designer who eventually migrated into racing and is now a major race chassis manufacturer.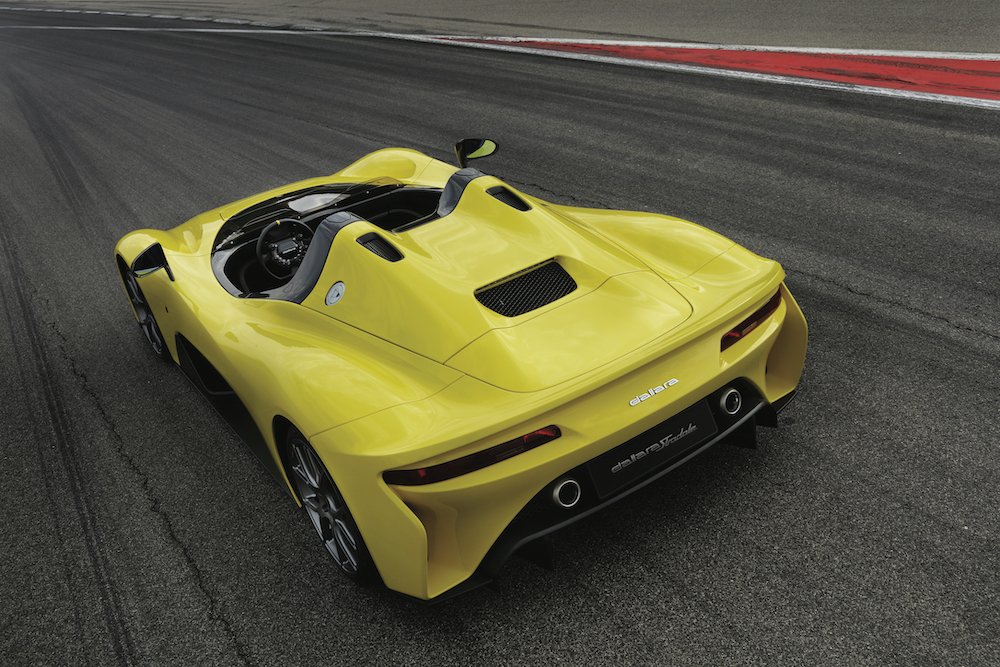 [Dallara]
For an up-close look at how these marvels of technology and craftsmanship are created, guided tours are available to view the state-of-the-art production facilities. Visits are available for Lamborghini, Maserati, Pagani, Ducati, Tazzari and Dallara at the Maserati factory.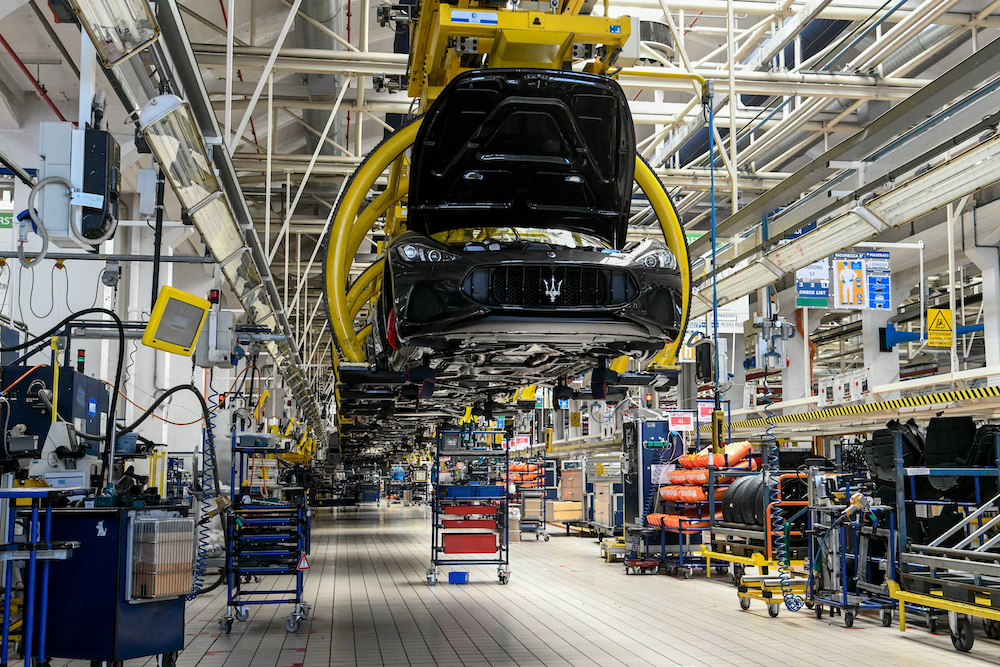 [Masarati factory]
Observe first-hand Lamborghini's custom detailing in the upholstery section, where the company will go so far as to match the interior to a client's favorite lipstick color, if requested!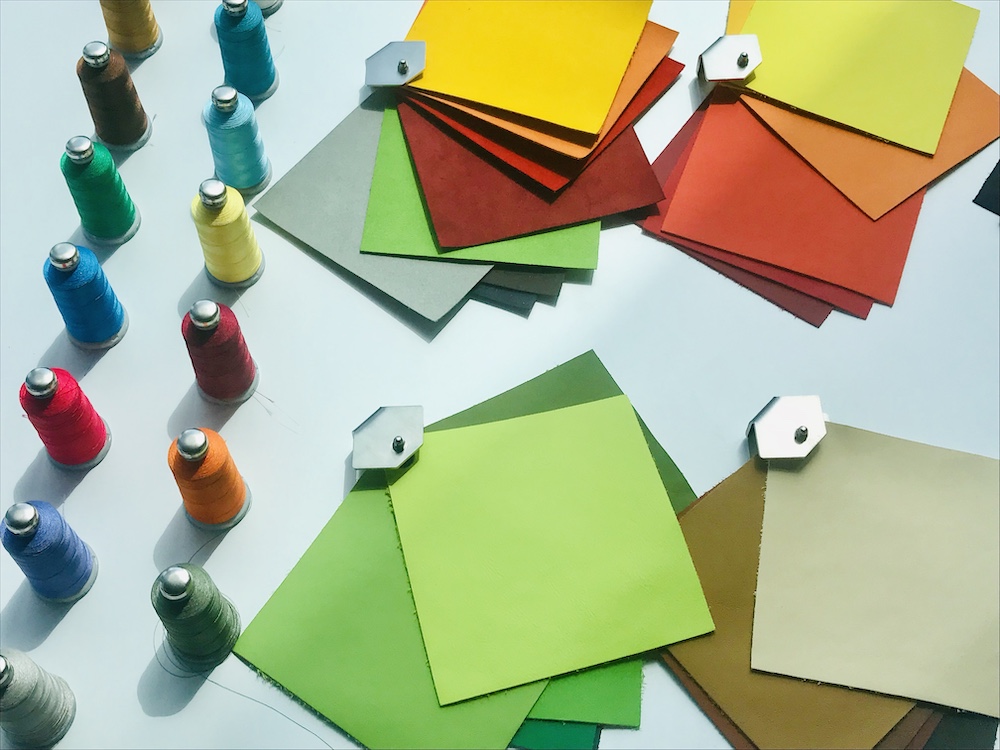 [The devil is the details!]
Jaw drop as guests watch every single component, even a side mirror holder, meticulously hand-made at Pagani.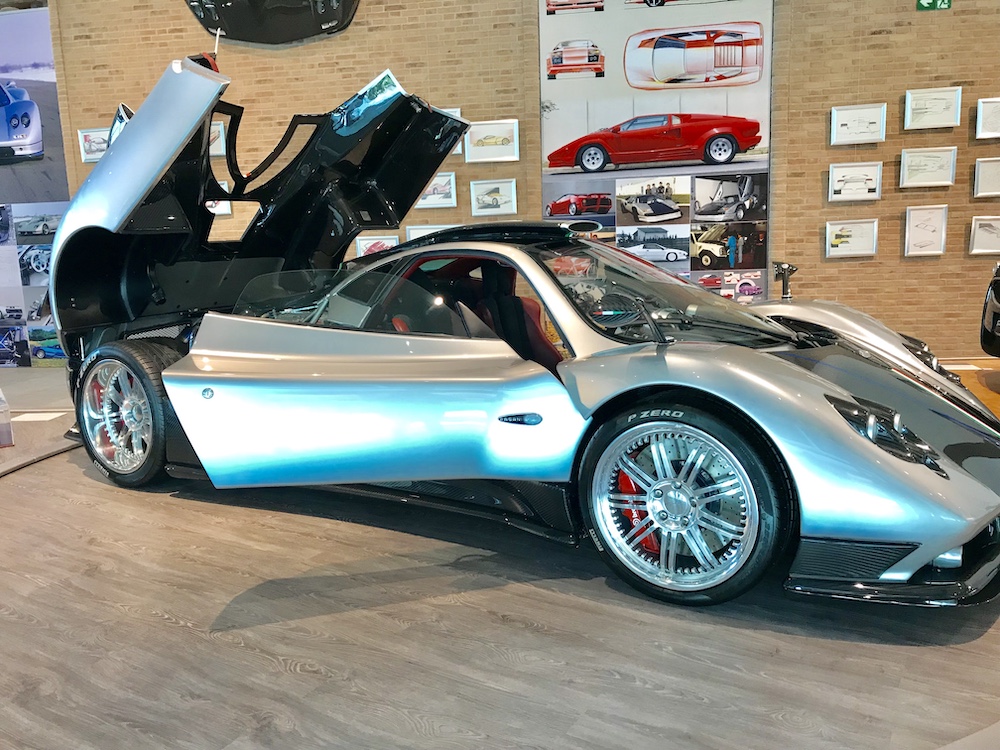 [Pagani]
Motor Valley also has four speedways and racing circuits with lots of spectator events and test-driving opportunities, plus eleven karting tracks. 'Imola'Autodromo Internazionale Enzo e Dino Ferrari, located close to Bologna, is an exceptional track that hosts some of the most important races in Italy: San Marino Gran Prix of Formula One; the Gran Prix d'Italia Superbike world championship; and competitions for the Formula 3000 world championship and Endurance. 
[Speedways]
Car fans: be sure to mark your calendar for mid-May, to enjoy Motor Valley Fest four fun-filled days of exhibits and events, all free, throughout Modena.  Expositions are set up in the most gorgeous historic points in Modena including Accademia Militare, Piazza Mazzini & Matteotti and Parco Novi Sad. 
One of the highlights of the Fest is the Mille Miglia, "Thousand Miles" a parade of vintage cars that travel from Brescia, Lombardy down to Rome and back.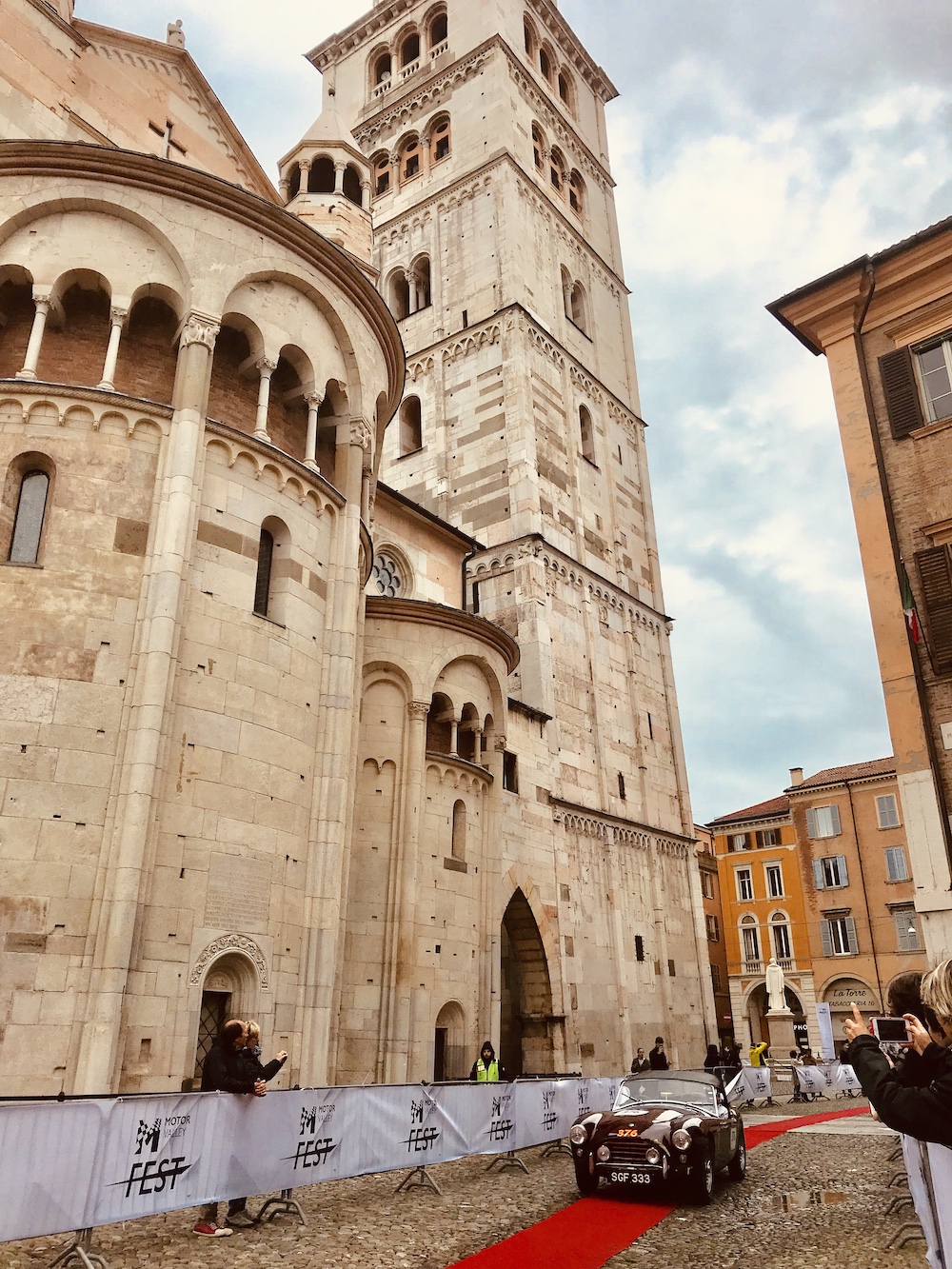 [Mille Miglia]
Mille Miglia, first ran in 1927 as an endurance race, but 1977 was reimagined as a regularity race that takes several days to complete, keeping the original route, with participation limited to cars produced before 1957. The sight of classic cars like the Ferrari Tribute driving through the medieval streets of Modena , a UNESCO World Heritage Site, is fascinating even for non-auto enthusiasts, and coupled with the showcasing of avant-garde models and classics from Ferrari, Lamborghini, Maserati, Pagani and others,  in historic settings like the piazzas of Palazzo Ducale and the Duomo make for an unforgettable experience. 
For more information on Motor Valley: https://www.emiliaromagnaturismo.com/en/motor-valley/land-motors.html
Where to stay:
Casa Maria Luigia
Stradello Bonaghino, 56
San Damaso, Modena
The ideal place to unwind after days filled with fast cars and fine food. Casa Maria Luigia, owned by Lara Gilmore and her husband Massimo Bottura, is in the countryside with pool, tennis court, lovely grounds and a vegetable gardens, yet just 10 minutes from the center of historic Modena. Each of its twelve rooms is unique and there are surprising amenities, like a guest-accessible communal kitchen stocked with homemade gourmet delicacies like artichokes with elderflowers, farro in mint pesto and more. Breakfast features an assortment of exceptional house-made sweets and savory dishes, including bread baked in their wood burning pizza oven.