[Policeman wearing a face mask in front of Trevi Fountain in Rome during the early days of lockdown.]
We will say goodbye to 2020 in an unprecedented way. Italians, who are usually very social people and love taking to the streets to party, will have to stay home, like many around the world. There will be no fireworks, no gatherings in piazzas, no big cenoni (big New Year's eve dinners).
The empty streets and squares will remind us of those first few months in lockdown, when, empty from tourists and residents, famous Italian cities like Rome and Venice looked eerie, fragile, but possibly even more beautiful. The photos below retrace this strange 2020, from the eerie scenes of the early lockdown to a slowly reconquered semblance of normalcy during summer, which was soon taken back by the second wave in the fall.
Let's enter 2021 with hope and optimism, confident we can all be free to travel around our beloved Italy again. 
Road barriers blocking the Via dei Fori Imperiali road at Rome during the lockdown in March.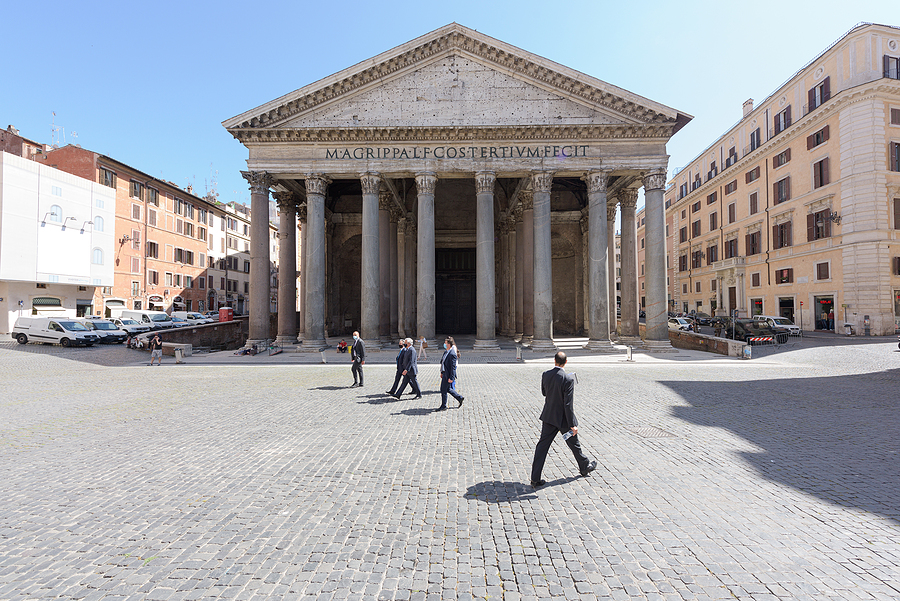 An empty Pantheon square in Rome like you hadn't seen in years...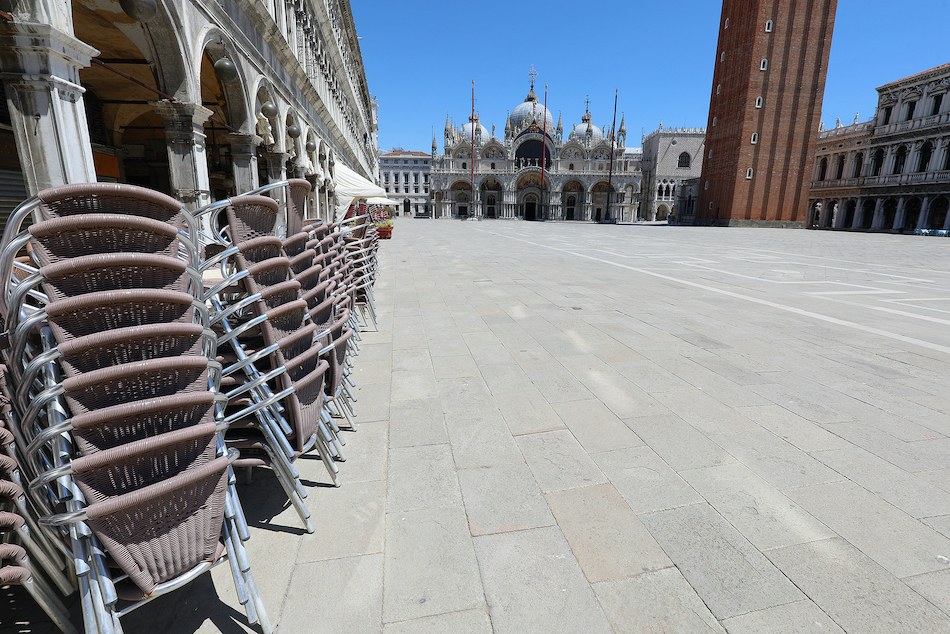 An equally empty St. Mark's Square with all cafés closed during the early days of Italy's lockdown.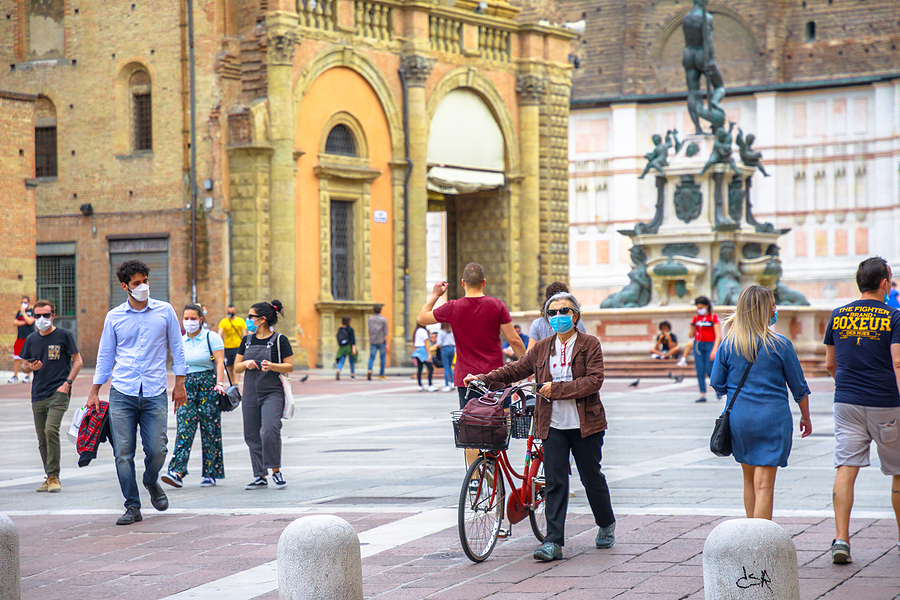 Things seem to return to (almost but not quite) normal in the late spring. This is Bologna.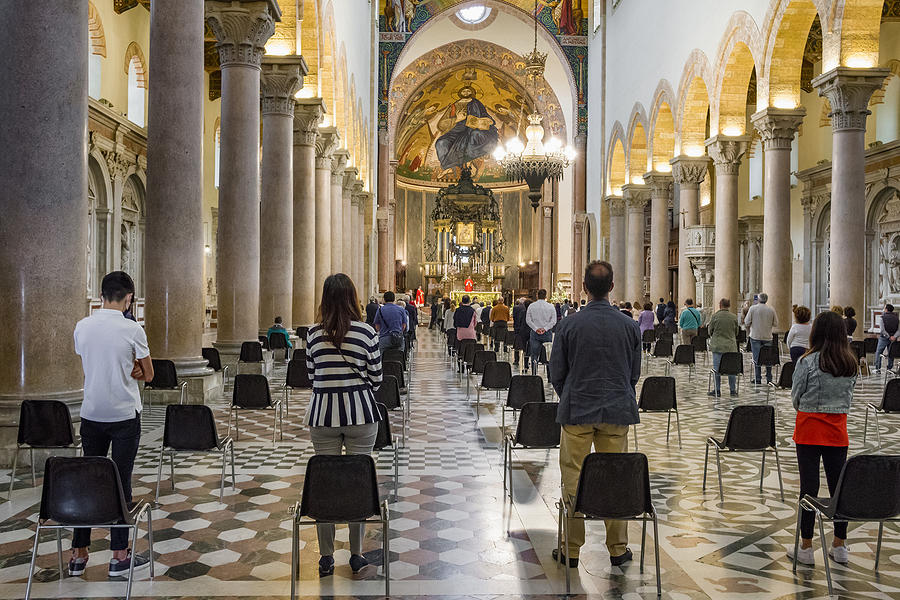 Mass in Italy during the pandemic.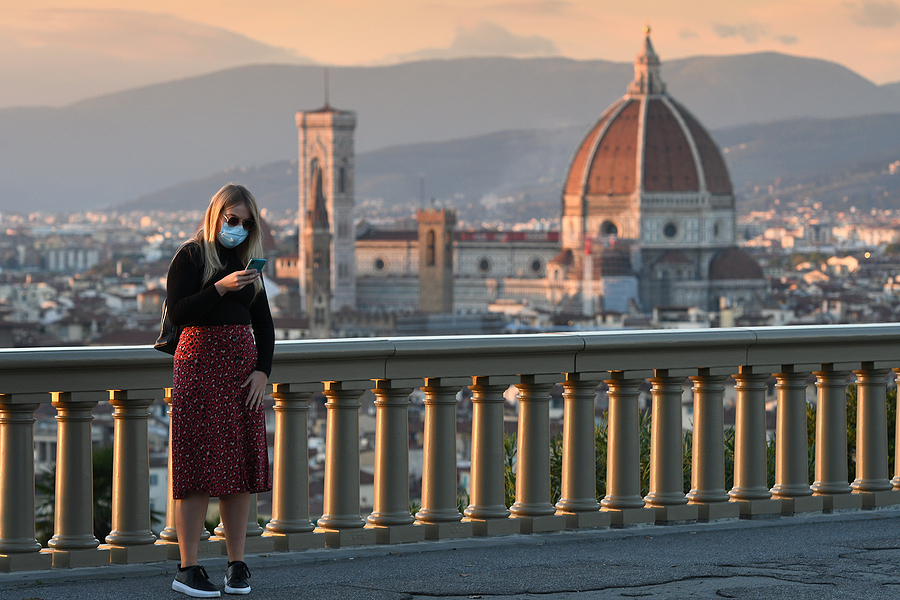 Sadly, we've had to become used to seeing people in masks. Here's a girl wearing a face mask at Piazzale Michelangelo in Florence.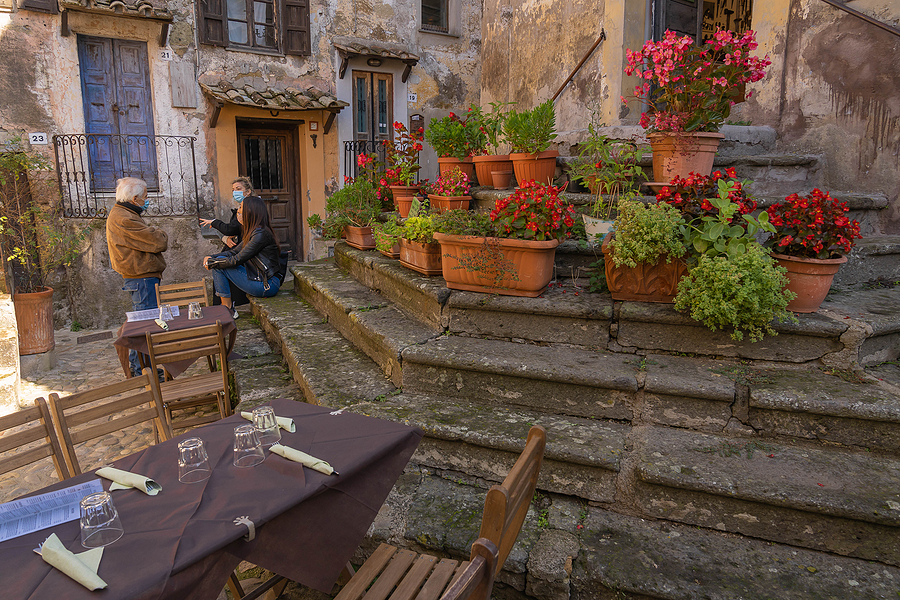 Even when talking to friends. Hand gestures come in handy more than usual!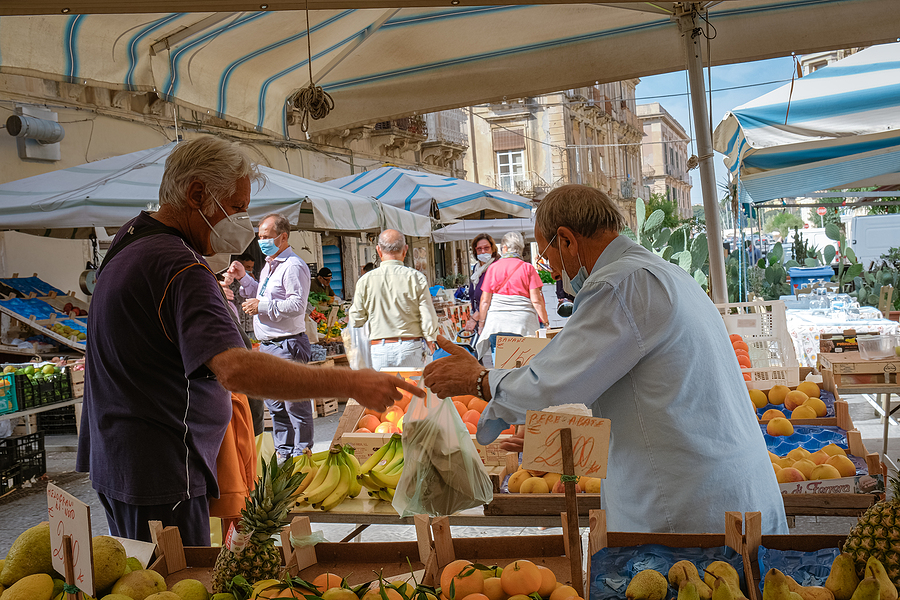 People return to their daily activities as things seem to get better during the summer months.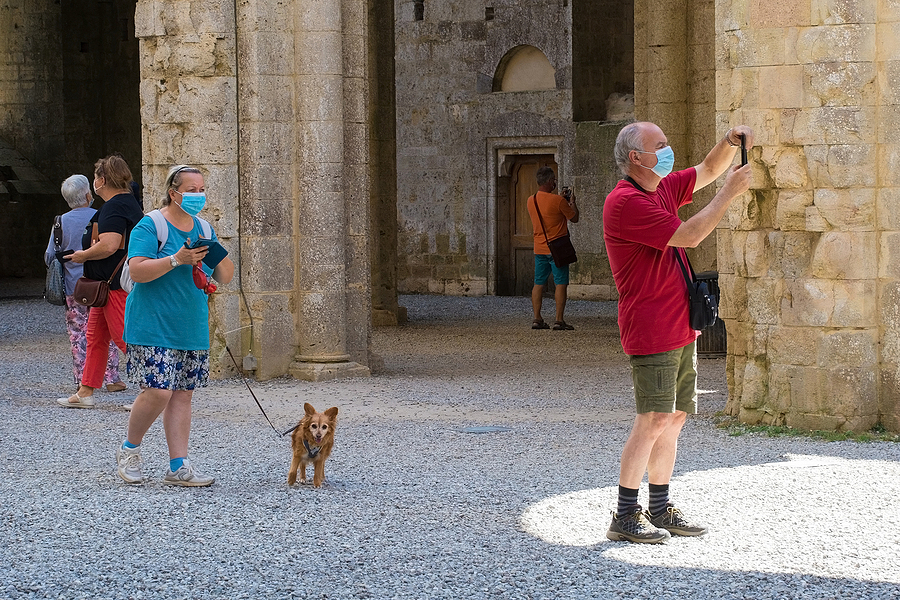 Even tourists return to Italy. Here tourists wearing masks take photos in the 13-th century Gothic Cistercian Abbey of San Galgano near Siena in Tuscany.
We end with this photo hoping Italy will be able to welcome tourists again in 2021.