[Cesenatico, Emilia-Romagna.]
With 7,000 kilometers of coastline, Italy has plenty of seaside locations worth visiting. Seaside villages are popular destinations during the summer season, but it's in winter that they reveal their true spirit, their stories strictly intertwined with life at sea. On winter days, the beaches empty out and seaside hamlets turn peaceful and silent, ideal for a relaxing weekend break. 
Here are five charming seaside villages to visit in winter we've selected for you. 
Cesenatico, Emilia-Romagna
Cesenatico is a medieval port town on the Adriatic coast about 90 minutes from the regional capital of Bologna. It's especially famous for its port canal, which was surveyed and drawn by none other than Leonardo da Vinci, hired by the powerful Cesare Borgia, who intended to fortify the area. Historic fishing boats are displayed in the canal, as part of the Maritime Museo. Stroll along the canal and take in the atmosphere of an old fishermen's village. 
Castiglione della Pescaia, Tuscany
The ancient seaside town of Castiglione della Pescaia, located in Tuscany's Maremma, is a popular summer destination, especially for its beaches. In winter, it all quiets down, and it's a pleasure to stroll the quiet streets of its medieval center. Stop by the 15th-century Castle, visit the Church of San Giovanni Battista with its bell tower, once an ammunition depot, the Centurioni palace, and take in the magical view of Giglio and Elba islands and of the Argentario promontory.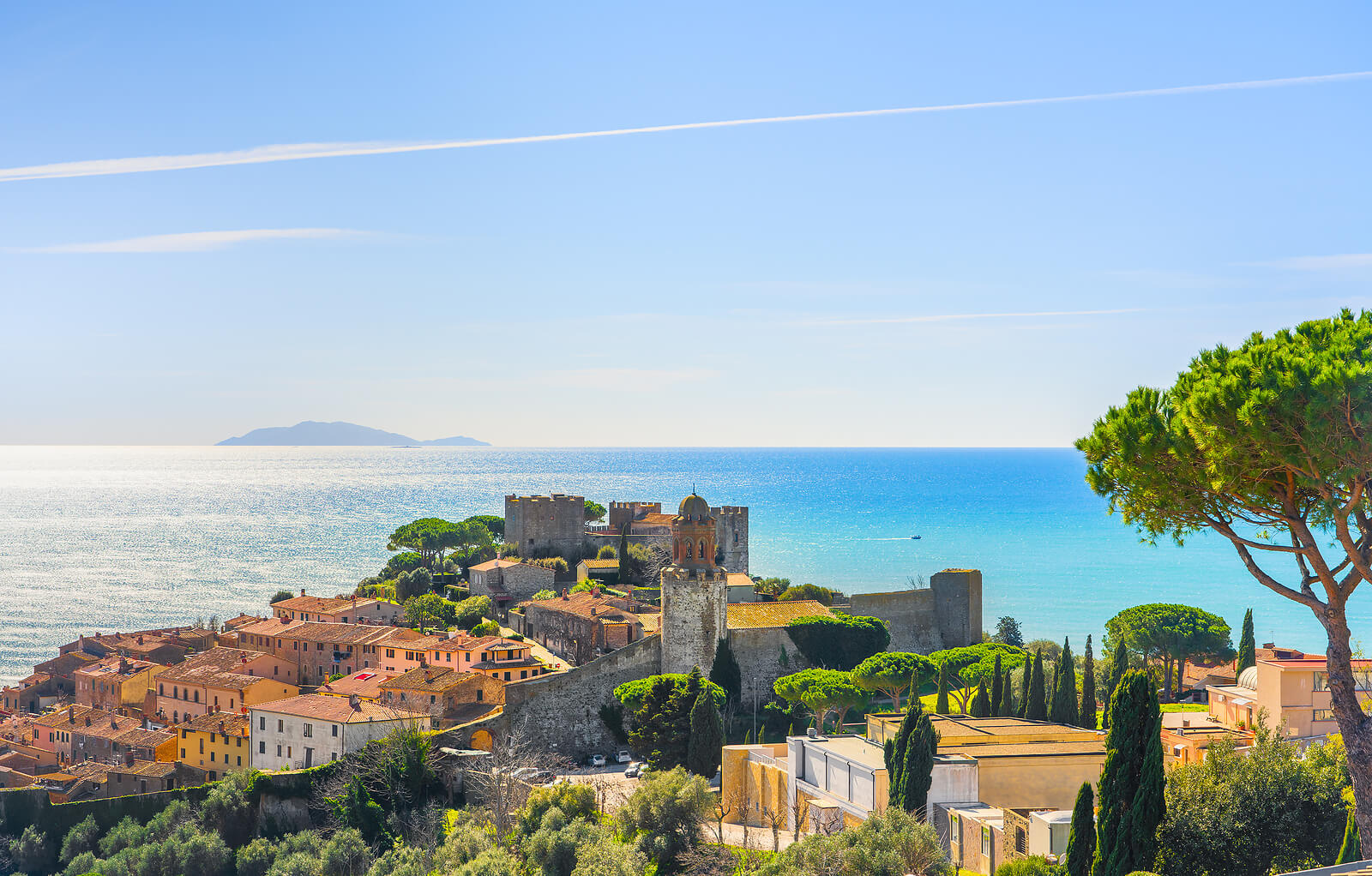 Ortona, Abruzzo
Ortona is a coastal town in Abruzzo with an ancient history. It was a Roman town which flourished thanks to maritime trade. Its beautiful historic center has preserved its medieval appearance. Ancient buildings dating from the 13th and 14th centuries are guarded among its alleys and squares. Don't miss the medieval neighborhood of Terravecchia, the oldest area of Ortona, and the Aragonese castle, perched on top of a spur overlooking the sea.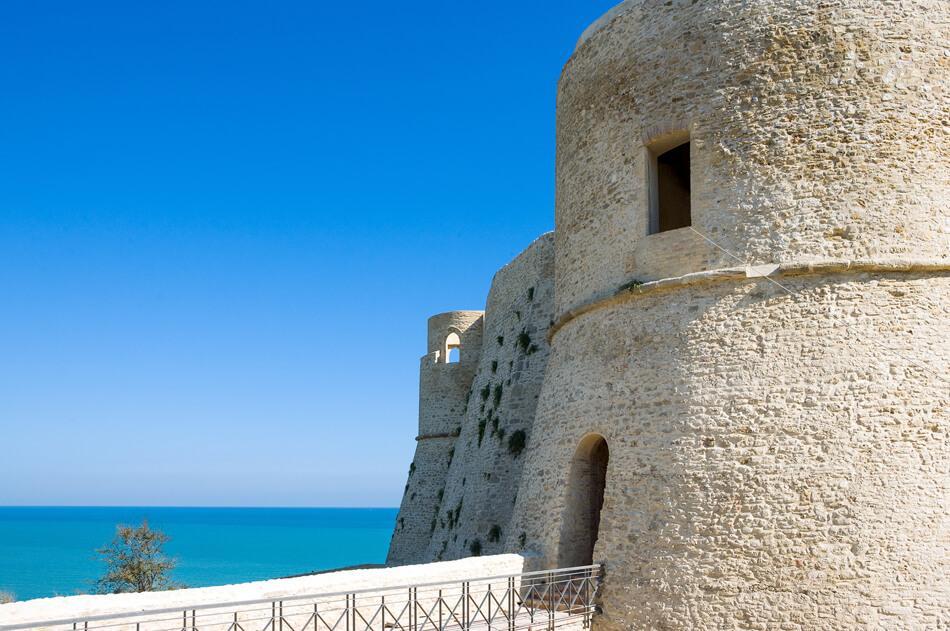 Peschici, Puglia
Peschici is a small town in Puglia built on a rocky promontory overlooking the sea. Known as the 'white spot' of Gargano, Peschici invariably delights with its white houses, stairways, courtyards and arches. Lose yourself in its narrow streets and admire the ancient palaces of the powerful dynasties that dominated the area, among them the Bourbons, the Habsburgs, the Aragonese and the Angevins. Don't forget to enjoy the numerous nearby beaches.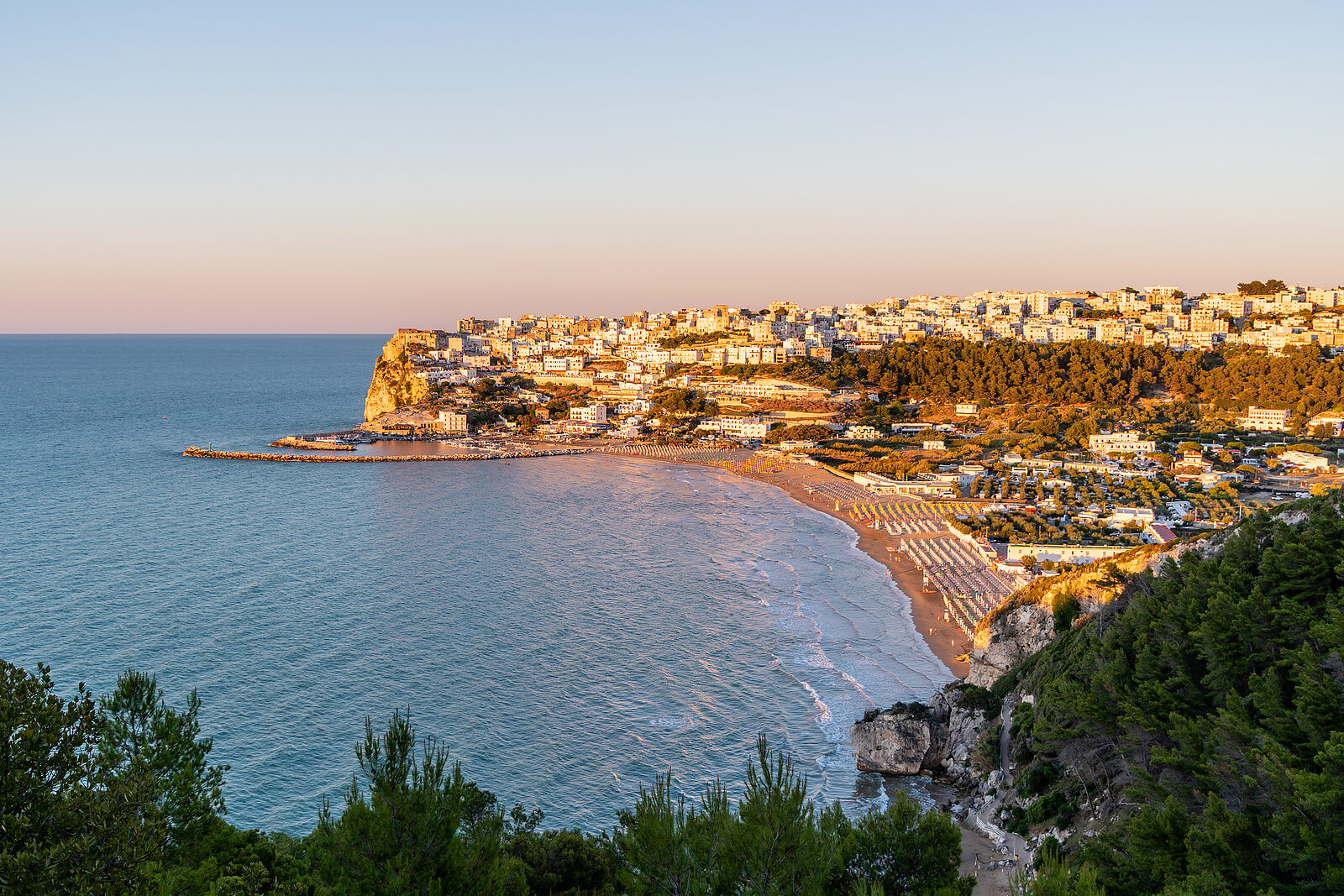 Cefalù, Sicily
The small town of Cefalù on Sicily's northern coast may not have the glitz and glamour of the island's top resort, Taormina, but it has plenty of atmosphere and charm, and even more so in the winter months. Visit the austere Norman Cathedral, erected in 1131, symbol of the town and a Unesco World Heritage site; stroll the ancient alleys, head to the marina, and take a walk to the Rocca, a cliff towering above Cefalù for a splendid sea view.