From open-air concerts set amid the spectacular backdrop of the Dolomites to al fresco opera festivals and beyond, here are Italy's top music events to check out this summer.  
I Suoni delle Dolomiti, various locations in Trentino-Alto Adige – June 30-August 31
Alpine pastures, mountain huts, high-altitude lakes are the backdrop to Trentino-Alto Adige's signature summer event, I Suoni delle Dolomiti (The Sounds of the Dolomites). There are more than 30 concerts scheduled for this summer, ranging from pop to jazz to classical music, with a prestigious line-up of Italian and international artists. Singer-songwriter Graham Nash will open the festival on June 30 at the Rifugio Micheluzzi in the splendid Val di Fassa. Many of the concert locations can be reached by pleasant hikes that allows you to take in the magnificent landscape of the Dolomites, Italy's most beautiful mountains.  
More info here. 
Ferrara Buskers Festival, Ferrara – August 17-26
One of the most important festivals in the world dedicated to street music and musicians takes place in the Emilia-Romagna city of Ferrara, from 17 to 26 August. Now in its 30th edition, the festival is a major gathering for street musicians from all over the world who will entertain visitors against the backdrop of medieval and Renaissance Ferrara.
More info here.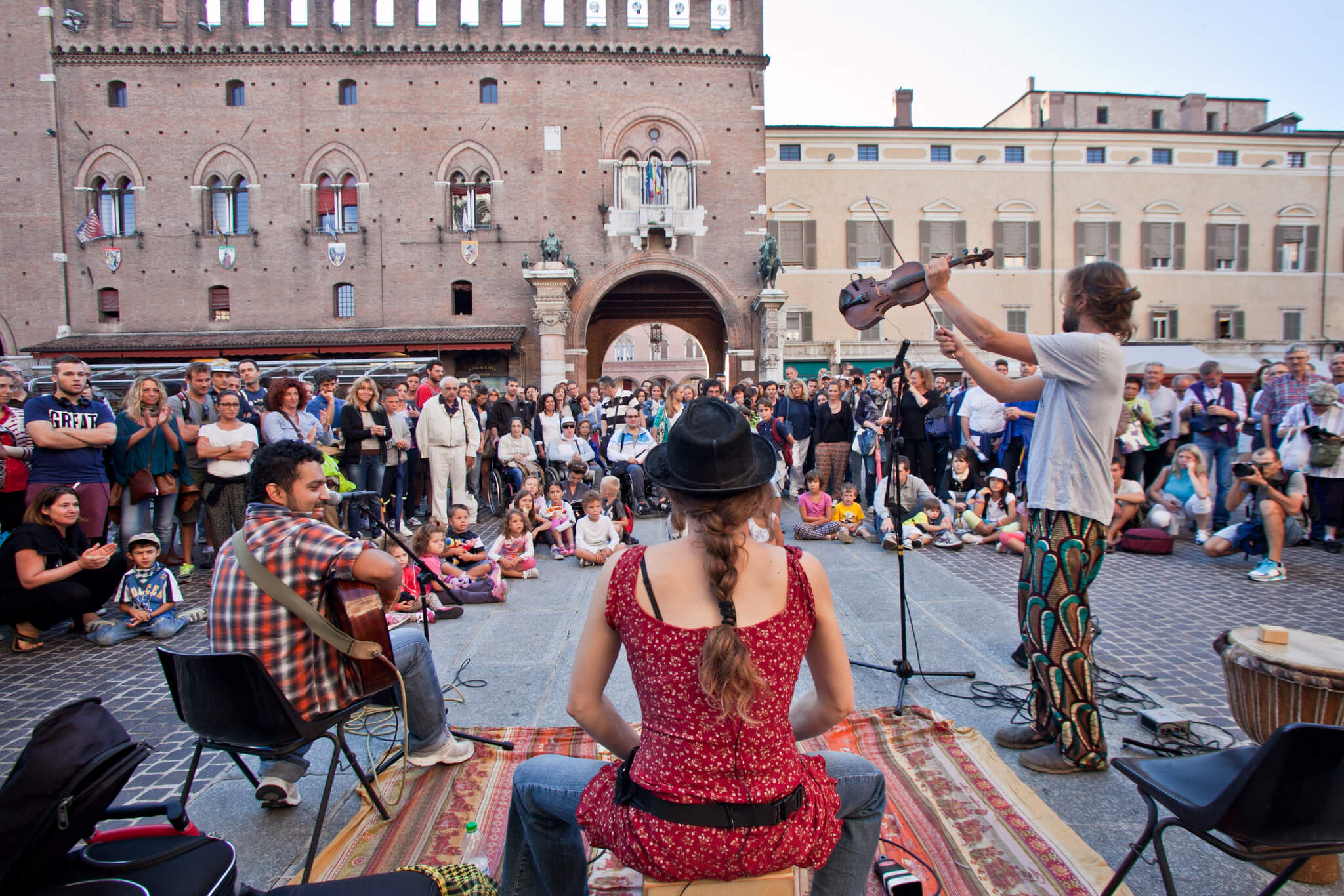 Rossini Opera Festival, Pesaro (Marche) – August 11-23
The Rossini Opera Festival has been held annually since 1980 in Pesaro, the birthplace of Gioachino Rossini. This year's performances include Il Barbiere di Siviglia, Adina, Ricciardo e Zoraide, Il viaggio a Reims, as well as numerous other concerts. In the course of its existence, the festival has contributed to a new interpretation of many of Rossini's works, some of which were poorly represented in modern times and are now instead regularly included in the repertoire of the greatest Italian operas. The festival takes places at the Teatro Rossini and in the two theaters set up in the Adriatic Arena of Pesaro, on the Adriatic coast.
More info here. 
Summer Jamboree, Senigallia (Marche) – August 1-12
For the first half of August, the coastal town of Senigallia in the Marche region transforms into 1940s and '50s America with a fun festival dedicated to the music and culture that were prevalent in those decades in the U.S.: rock and roll, rockabilly, hillbilly, swing, doo wop, rhythm'n'blues and boogie concerts. Italian and international bands will alternate on the stage. The event takes over Senigallia's historic center, with fans from all over sporting their vintage clothes, corsages and flared skirts, two-color shoes, turn-up jeans, and more.
More info here. 
Lucca Summer Festival, Lucca (Tuscany) – June 23-July 26
Last year, the Lucca Summer Festival celebrated 20 years since its inception with a concert by none other than the Rolling Stones. Over the years, the festival, which takes place within Lucca's famous historic walls, on three of the Tuscan city's squares, has managed to attract big names of the national and international music scene, including David Bowie, Bob Dylan, Ray Charles, Eric Clapton, Elton John, among others. This summer's line-up includes rock band Queens of the Stone Age opening the festival, Lenny Kravitz, Ringo Starr and his all Starr Band, five-time Grammy award winner James Taylor, Marcus Miller and Norah Jones (closing act), among others.
More info here.
Festival dei Due Mondi, Spoleto – June 29-July 15
The Festival dei Due Mondi (Festival of the Two Worlds) is an annual music and opera festival held in Spoleto (Umbria) between the end of June and mid-July, which has grown to become one of Italy's most important summer events since its founding by composer Gian Carlo Menotti in 1958. Now directed by Giorgio Ferrara, the festival features music, opera, dance and theater performances. The Festival opens with the new production of the Minotaur opera, and closes with Oscar-winning actress Marion Cotillard in Jeanne d'Arc au bûcher.  Another performance to consider is the Beggar's Opera in a new version inspired by the famous ballad opera written in 1728 by John Gay.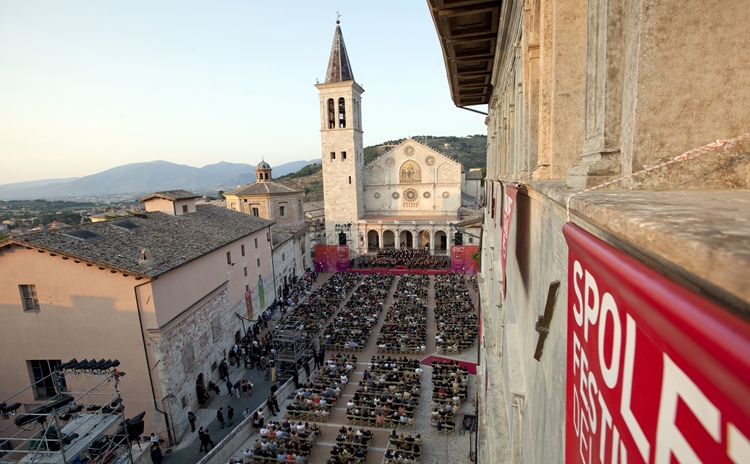 More info here. 
Festival di Caracalla, Rome –  June 13-August 6
The Baths of Caracalla, ancient Rome's second largest public baths, built in the 3rd century AD, are the stage for concerts and ballet performances organized by the Teatro dell'Opera di Roma. Performing artists include Oscar-winning composer Ennio Morricone, Grammy award-winning James Taylor, folk music singer Joan Baez, among others. There will be two opera performances, La Traviata and Carmen, and a ballet one, Romeo & Juliet. Also much anticipated is the dance show headlined by Roberto Bolle with his Roberto Bolle and Friends tour.
More info here. 
Ravello Festival, Ravello (Amalfi Coast) – June 30-August 25
The annual Ravello Festival opens its 66th edition at the end of June in the usual stunning location of Villa Rufolo, which overlooks the Amalfi Coast. The event, which originally focused on German composer Richard Wagner, has grown to include a wide variety of music, from classical to contemporary, from jazz to original productions, as well as dance performances taking place over the course of summer. The opening and closing evenings are still  dedicated to Wagner, who was inspired by the beauty of Villa Rufolo for the setting of his Parsifal.
More info here.