Music! Fairy tales! Wheat! Plus, much more in John Bensalhia's monthly round-up of Italian events!
Some great Summer events are happening this month, inspiring visitors to enjoy music, to dance, or to even take an interest in the world of film.
As an antidote to the hurly burly of everyday life, Italian events are unbeatable, and July's batch of happenings are no exception, offering something for everyone, from jazz music to unicorns.
Throughout July, till 27th July 2018
An impressive roster of names is assembled for this year's glittering Milano Summer Festival. Legendary music acts are gathered from all around the world to celebrate this unmissable Summer event in Milan.
Whatever your choice of music, there should be something to suit all tastes. Heavy metal fans? Run to the hills for a bit of Iron Maiden! There's also an appearance from the Led Zeppelin legend, Robert Plant, who will no doubt perform the odd number from his classic days with the Zep.
For something a bit folkier, ring out the solstice bells for Jethro Tull, who are still going strong after 50 years in the business. On the other hand, if you're after one of the quintessential '90s artists, Alanis Morissette will be popping along to the festival – I'm sure there will be the odd tune from Jagged Little Pill included in the mix.
That stellar guitarist Carlos Santana will perform a string of classics from his impressive repertoire – expect the likes of Jingo, Oye Como Va and Samba Pa Ti. As well as this, the eclectic line-up boasts acts such as the Chemical Brothers, Alice In Chains, Marilyn Manson, and more. For the ultimate musical experience in Milan, it's a treat for any fans of classic rock music.
5th - 8th July 2018, Scorrano
Two themes that will crop up again in this month's batch are fairy tales and plague.
So how are these polar opposites reconciled for The Night Of Lights? Let's go back in time to around 1600, when an old lady had a dream about the enigmatic figure of Santa Domenica. With plague spreading in the town of Scorrano, Santa Domenica not only claimed that she would become its patron saint, but that she would free the town of the epidemic. As a sign of anyone cured of the plague, oil lamps would be placed in the windows. Sure enough, the plague was soon gone.
The Night of Lights is Scorrano's way of saying thank-you to Santa Domenica, with the population turning on their lights in her honour. What really makes the fairy tale atmosphere are the specially created light installations that comprise colourful light bulb, which cover many of the region's buildings and structures. It's little wonder that the town has become known as the World Capital of Illuminations.
11th- 15thJuly 2018, Piosina-Città di Castello, Perugia
One of the more unusual entries in this month's list, but wheat's it all about?
This keenly-attended festival celebrates the old-fashioned traditions of wheat threshing. In particular, this event recalls the threshing methods and practices from the 1930s to the 1950s.
The district of Piosina-Città di Castello is the place to be for this event, which also serves up a wealth of local food for everyone to tuck into, including baked duck with potatoes and tagliatelle with goose sauce. Visitors to this enjoyable event can also get their dancing shoes on for some special music performances in the main square.
13th- 22ndJuly 2018
An all-time great of the jazz festivals arrives again in July as Umbria Jazz takes centre stage between the 13thand 22ndof the month.
A centrepiece of this year's edition is a special 85th birthday tribute to legendary producer and musician, Quincy Jones. Along with the Umbria Jazz Orchestra, a number of special guests are coming to the party held in Quincy's honour, including Patti Austin, Dee Dee Bridgewater and Take 6. It promises to be a lively and fun salute to a musical giant.
Even if you're not the biggest fan of jazz, there are still some names on the line-up for 2018 which come from other fields of music, such as Talking Heads' David Byrne, DJ/production duo, The Chainsmokers, or Massive Attack. However, for all jazz aficionados, some legends are coming along to Umbria this year, including guitarist, Pat Metheny, bassist Kyle Eastwood and his quintet, and singer Melody Gardot.
Celebrating its 45thanniversary, Umbria Jazz 2018 is a must date for any jazz fan's calendar. Catch the acts at the Santa Giuliana Arena or the Morlacchi Theatre, and for free, open-air concerts, stroll on down to Piazza IV Novembre or the Giardini Carducci.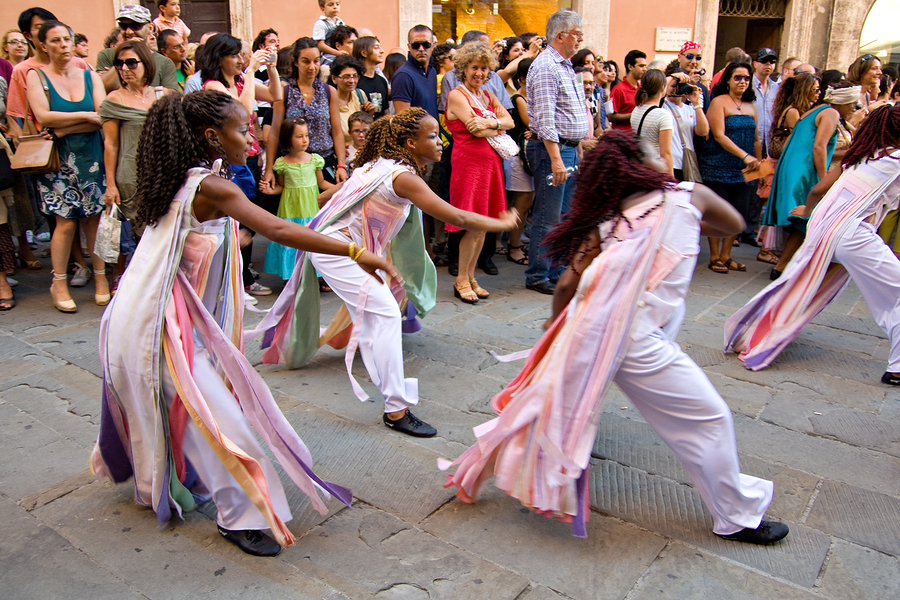 Like this article? Don't miss "The Best Tuscan Festivals You've Never Heard Of." 
Festa del Redentore
14th - 15th July 2018, Venice
Every year, Venice comes together to mark the ending of a troubled time back in the 16th century. As plague struck Venice in the 1570s, the ending of this terrible era arrived in 1577, and this breakthrough is honoured with a series of events for both the locals and a slew of international visitors.
It's a mix of serious and celebratory events that take place in the middle of July. On the Saturday of the 14th, the votive bridge that links the Zattere to the Church of the Redeemer to the Giudecca Island is opened. Later that evening, a spectacular fireworks display can be witnessed in St Mark's Basin.
The following day includes Holy Mass at the Church of the Redeemer as well as the famous regattas of traditional Venetian boats on the Giudecca Canal.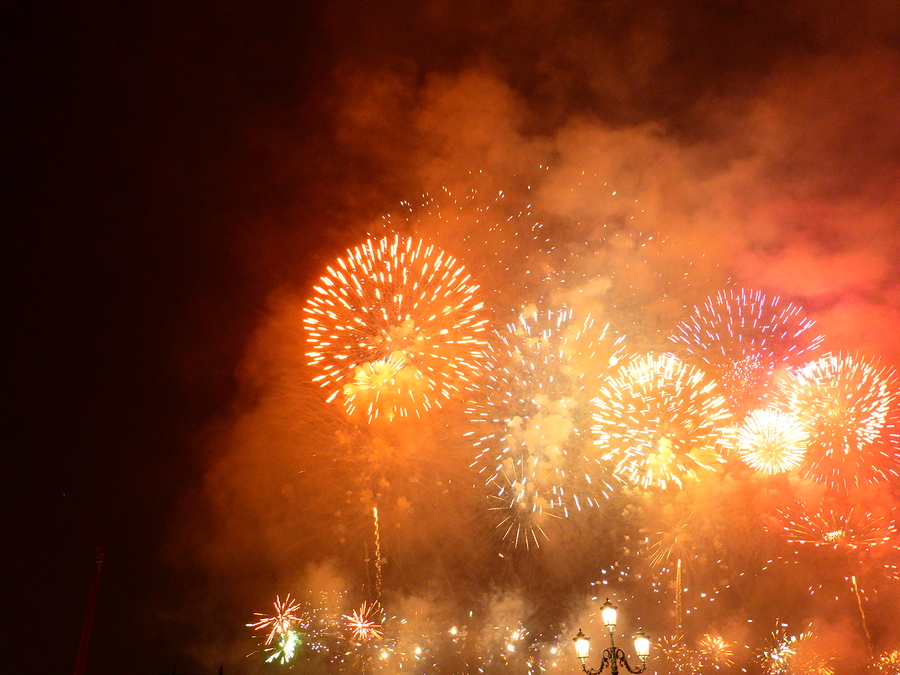 20th- 28thJuly 2018,  Giffoni Valle Piana
Giffoni Film Festival is a film festival with a difference. Specifically aimed at kids and teenagers, the Giffoni Film Festival was launched in 1971 by Claudio Gubitosi as a springboard for getting youngsters interested in the world of movies.
A jury of youths up to 18 years old is assembled for the movie festival, with five different age categories of youngsters selecting a winner from the batch of films presented to them. The young 'uns also get the opportunity to discuss the movies with a series of specially invited writers, directors and actors. It's a highly regarded event, having attracted big blockbuster names such as Jennifer Aniston, Robert De Niro and John Travolta, to name but three. As a means of getting kids and teenagers into the world of films, it's an inspired innovation.
27th - 29th July 2018, Vinci
Do you believe in fairy tales? Worlds where mythical creatures roam and fantasy reigns supreme?
In a world full of confusion and uncertainty, it's reassuring to know that there is a such a place where you can go into the realms of fantasy. Festa Unicorno – the Unicorn Festival – is widely regarded as the biggest fantasy event in the country. It's a world where you can meet unicorns, fairies, elves and other mystical creatures from the pages of a fairy tale storybook.
About to celebrate its 14th birthday, Festa Unicorno will be held in the later part of July. Featuring in excess of 300 shows, the event offers every kind of activity you could wish for. See the elves in parade! Witness elf weddings! Music, shows and exhibitions devoted to all things fantasy can also be experienced at this Vinci-based event.
You can also catch guests such as Goonies and Lord Of The Rings star, Sean Astin, who will be making an eagerly-awaited appearance at this year's event. Come along and enjoy – it's good for your elf.
Zampogna International Festival
28th - 29th July 2018, Scapoli, Molise
Scapoli is widely regarded as the international capital of Zampogna.
For those of you not so clued up on Zampogna, it is, in fact, a musical instrument. It basically comprises a series of double chantered pipes and drones that fit into a round stock which is in turn attached to a sack that is used as the air supply. The average Zampogna will include a ritta (soprano chanter) and a manga (bass chanter) as well as an alto drone. The Romans once called this the Utriculus (which is a small wineskin).
It's a popular instrument in folk music, and is also very close to Scapoli, given that it has preserved the methods of the old-fashioned construction of the instrument (using wood from sources such as olive or plum trees). With that in mind, the annual Zampogna festival will be held for the 44thtime at Scapoli, welcoming locals and international fans to hear this unique musical instrument in action.