It would be a shame to not explore the quaint beauty that surrounds Florence. There are many villages and hamlets set in the beautiful Tuscan landscape that make the perfect day trip. For a taste of the region's borghi, countryside, medieval castles, bell towers and Renaissance palaces, and to revel in the classic Tuscan landscape of rows of olive trees and vineyards, and cypress trees, leave the city for a day and explore the three destinations below. 
Badia a Passignano
For a destination off the main tourist routes, head to the monastic complex of Badia a Passignano. Located just 40 minutes from Florence, this historic Benedictine abbey is dedicated to San Giovanni Gualberto, founder of the Vallombrosan order, whose remains are guarded inside the chapel. In the refectory of the monastery, you can admire Domenico Ghirlandaio's masterpiece, The Last Supper.
The monastic complex is placed on top a scenic hill, surrounded by cypresses; the sight was meant to provide comfort to pilgrims passing during medieval times; we expect it will comfort the modern traveler as well.
Barberino Val d'Elsa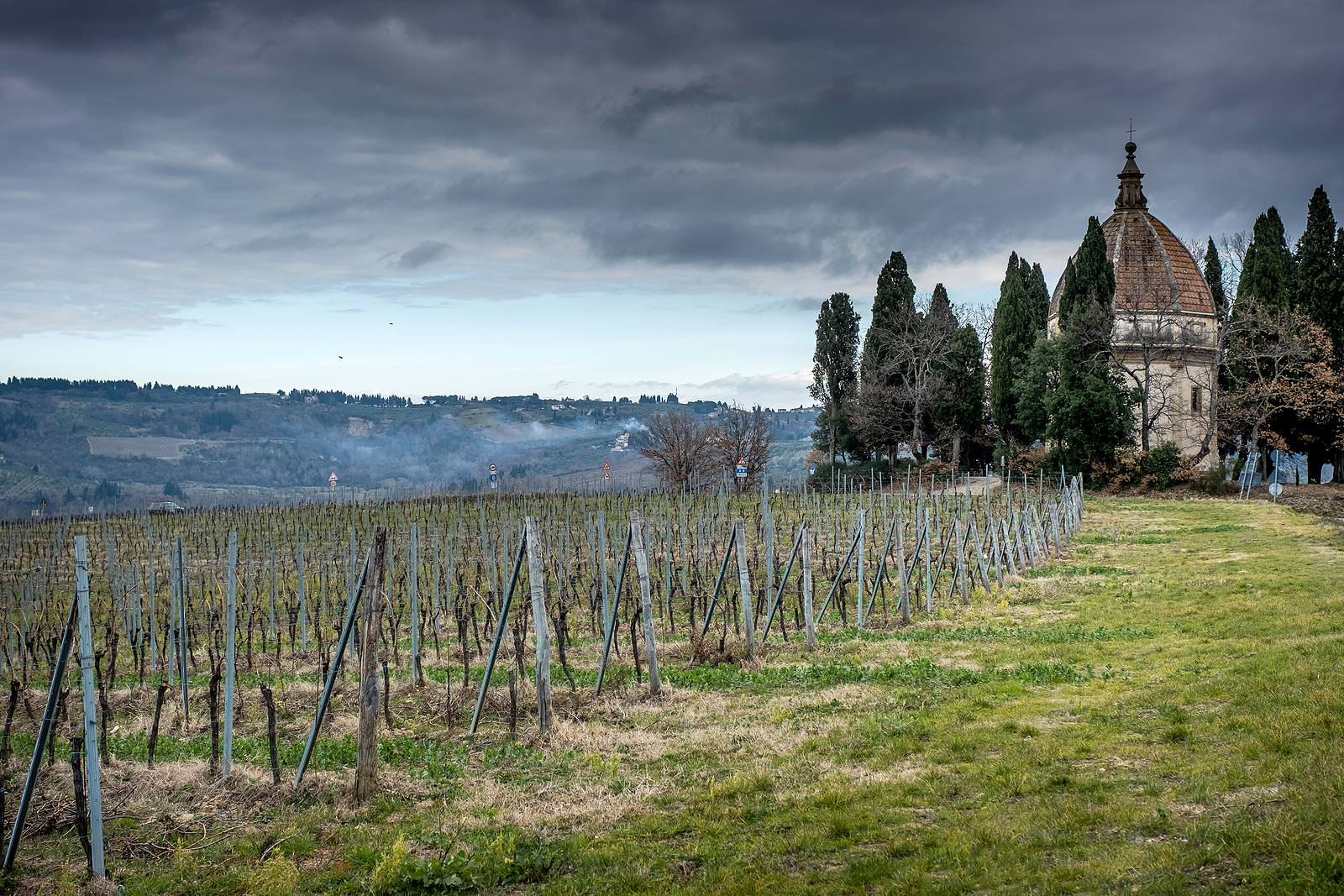 Another destination that is often overlooked in favor of the usual San Gimignano and Montepulciano is Barberino Val d'Elsa, a medieval village between Florence and Siena, which embodies the wonders of the Chianti region: it's set amid rolling hills and rows of vineyards alternating with olive trees. 
Barberino is surrounded by medieval walls, accessed through two main gates, Porta Senese and Porta Fiorentina; inside are beautiful white stone buildings with inlaid wooden doors, such as Palazzo Cardinale or the Renaissance Palazzo Pretorio. Also not to miss are Piazza Barberi with the Church of San Bartolomeo and the Spedale dei Pellegrini (Pilgrims' Hospice) dating from the 14th century.
San Miniato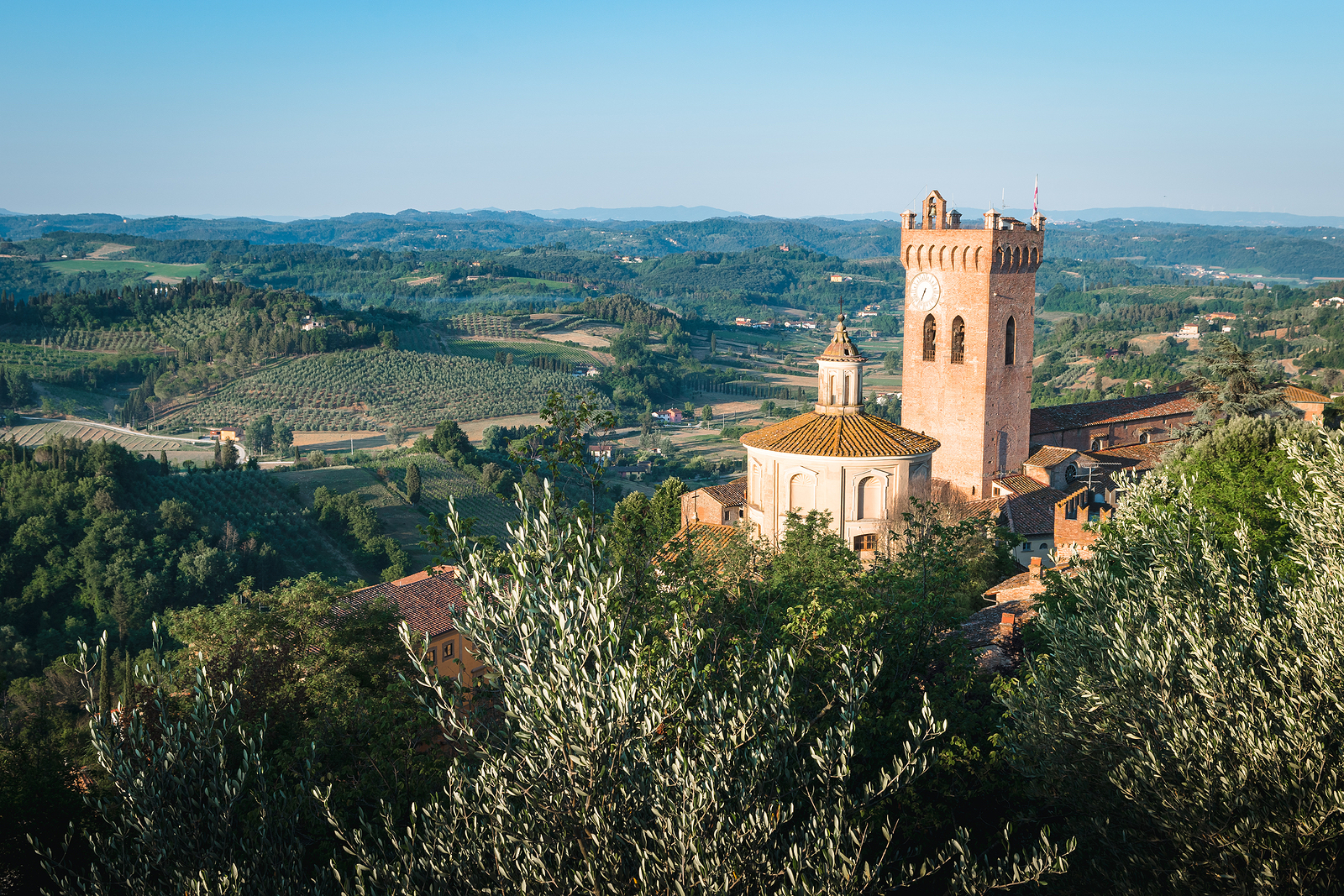 Not to be confused with San Miniato al Monte, the abbey on top of Florence, the village of San Miniato is nestled between Pisa and Florence, overlooking the entire valley of the Arno river. Thanks to its strategic position, San Miniato was contended for centuries by kings and emperors, and they have left the mark of their passage over time with imposing castles, towers and fortifications.
Of Etruscan-Roman origin, the village is dotted with splendid palaces, squares and churches: Piazza della Repubblica, with its characteristic curved shape, the Gothic-Renaissance Cathedral, and the museum where artworks by Florentine masters of the caliber of Filippo Lippi, Fra Bartolomeo and Donatello are kept. 
San Miniato is also famous for its artisanal traditions, especially the processing of leather, and for white truffles.