Barberino Val d'Elsa (Tuscany)
Barberino Val d'Elsa is a comune (municipality) in the Metropolitan City of Florence in the Italian region Tuscany, located about 30 kilometres (19 mi) south of Florence. Barberino Val d'Elsa is located above the valley from which it takes its name. The centre of town is still ringed by its original fortifications. The Piazza Barberi includes the Church of San Bartolomeo which houses a fragment of an annunciation by the school of Giotto (14th-15th century) and a bust in bronze by Pietro Tacca.[3] The Via Francesco da Barberino leads to the 14th century Porta Senese (Sienese Gate), and the Ospedale dei Pellegrini (Pilgrims' Hospice) dating from 1365. The Church of Sant'Appiano was built during the 11th century (part in stone) and 12th century (part in brick) and now includes the Antiquarium Museum housing various Etruscan artefacts from the many necropoli in the area, the village of Linari, the Castle of Poppiano at Vico d'Elsa and Petrognano. The Chapel of San Michele Arcangelo was built in 1597 by Santi di Tito as a perfect 1:8 scale reproduction of the Cupola of the Cathedral of Florence. It was constructed on the site of the ancient city of Semifonte, razed to the ground by the Florentines in 1202. The site remains a focus for archaeological study. The noble Barberini family dynasty began at Barberino Val d'Elsa in the 11th century.
What you can't miss in Tuscany
Where is Barberino Val d'Elsa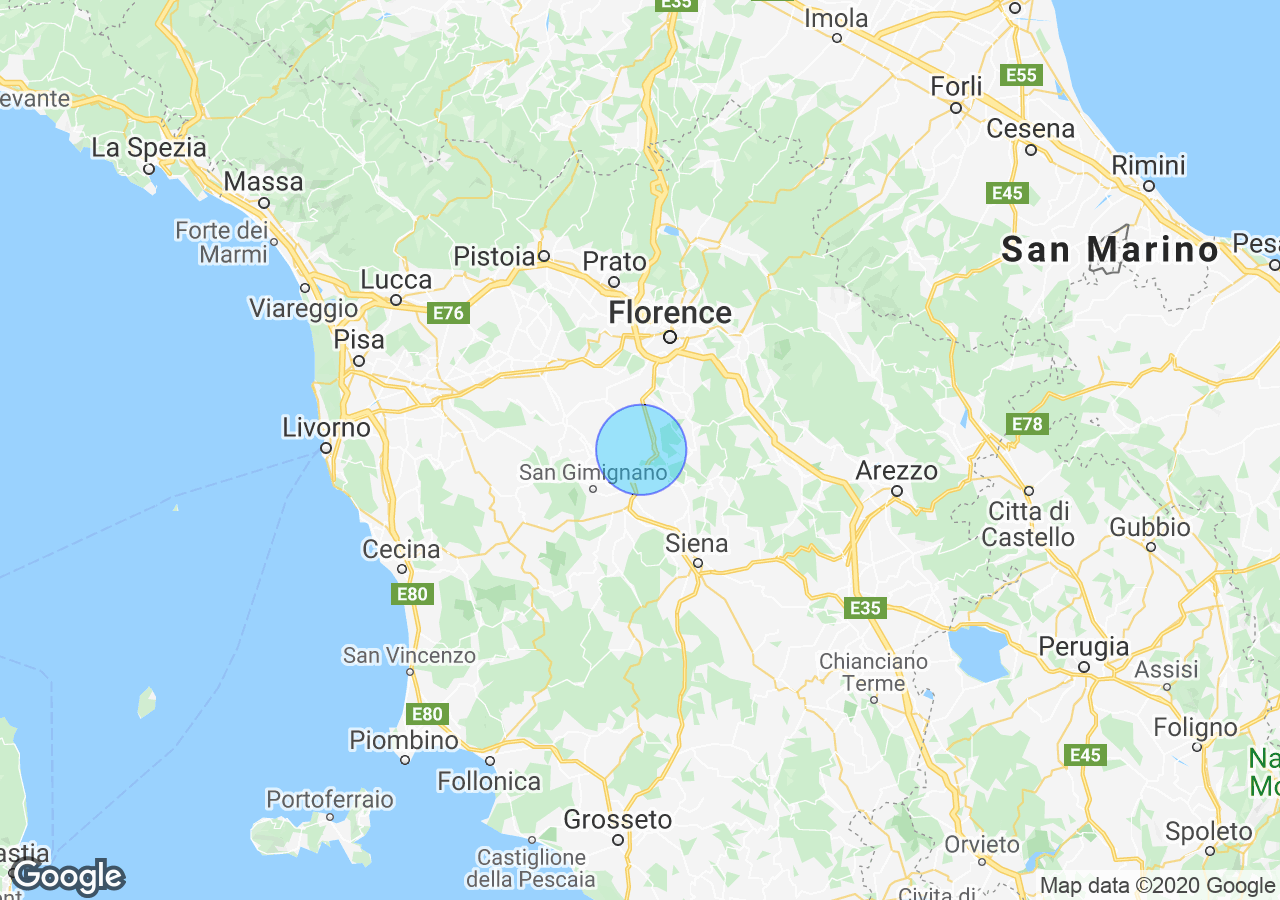 Top Experiences in Tuscany
Best places to stay in Tuscany
Properties for sale in Tuscany
What others are saying about Tuscany
Buongiorno 
My husband and I own a home in Montepulciano. It has been vacant now for 1.5 years due to Covid.  We have both been vaccinated.  When can we return? We are from Arizona, USA. 
Hello, we have a property between Lucca and Bagna di lucca in a town called Convalle, due to Covid we have not been able to visit and cut back the garden now the commune are demanding we cut it or they will fine us, had a quote from a local geomatra of 1700 pounds its not a big garden, I am looki