Italy and Ireland might be closer than you think. And it is not just about having a similar flag or having a similar migration history,  but more about  sharing a strong sense of family, loving traditions and being passionate about food. 
So it is not that surprising to find out about Saint Patrick's celebrations organised in many Italian cities, the success of an Italian Cooking School in Dublin or Irish chef Catherine Fulvio's book 'Eat Like An Italian'.
We recently found out that Italy also inspired an Irish company to think about their products from a different perspective, helping them to test their ideas and broaden their horizons.
Jason and Mike, the Irish co-founders of Shirts of the World, wanted to make a shirt about Ireland that was different from most of today's styles, often too flamboyant and 'souvenirish'.  A back to basics, clean and simple shirt that anyone could feel comfortable wearing in any setting but able to reflect national heritage and values, relying on the geography of countries to do all the talking.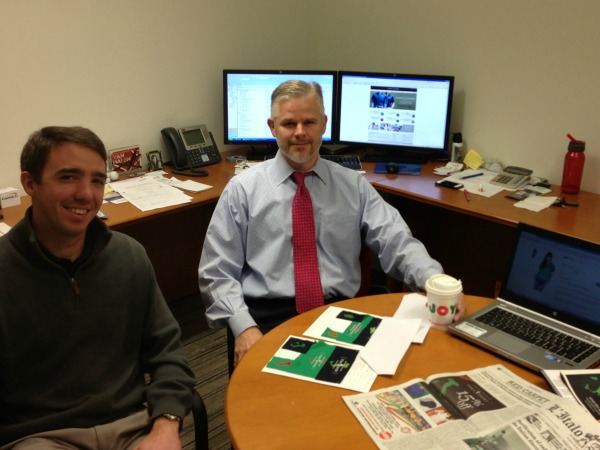 The Ireland Shirt were a success and the idea to do shirts dedicated to other countries came straight away. To test the idea in a different country they chose Italy and developed Italy Shirt. 
It was an obvious choice for a few reasons. They both have family ties to the country, they love all things Italian and Italy is one of the countries with the nicest and more recognisable "silhouette". As they explain: "our decision was ultimately based on our own personal experience, about who expresses the most pride in their heritage and where they are from, and Italy and Italians really  jumped to the forefront in our minds, so it was a natural progression for us to think Italy.". 
They also considered that given how famous Italians are when it comes to fashion, if they liked their shirts, the rest of the world would too!
But to get it right, it took Jason and Mike 15 months before launching their Italy collection, because, as they said: "it had to be authentic and truly representative of the nationality and heritage as Italians would expect it;  something that truly felt and reflected italian cultural heritage and values."
So while they feel ingrained in the Italian culture, they needed to get feedback from born and bred Italians and people who fully understand the culture of the Bel Paese to get the product and the campaign to launch it spot on.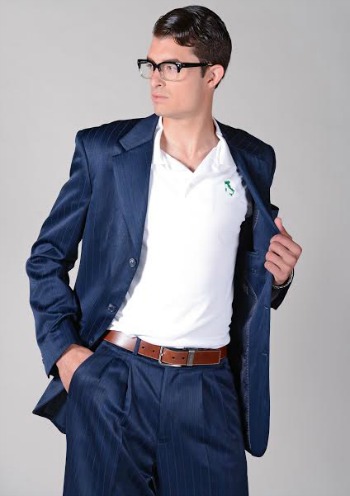 When asked if the typical Italian 'azzurro' colour (light blue) chosen for some of their shirts is inspired by the official Italian National Sport Jerseys, they explained that while being fully aware of the connection, this was not what drove the choice of colour, which was chosen instead for its wearability, versatility and style. The fact that it also has a strong meaning for Italians counted as a bonus. 
Launching the collection was a turning point for Jason, Mike and their Shirts of the World company:
"We learned a lot on our Ireland launch and applied what we learned in our Italy campaign. It took a little while to grab but as soon as people understood who we were and where we were,  and got a sense that we were a reliable company, as they had never seen this company before, it started to work. 
We had some light interest in the beginning, and then like with Ireland, an explosion of interest, to the point when the Italy collection became the springboard that got us to think that this is a real 'Shirts of the World concept' and we could bring this out to as many countries as we wanted."
Ireland got the idea started and Italy confirmed they were ready to move to the rest of the world: 
"Ireland was the one that told us our business was for real and Italy was the one that validated that the way we approached the market is the right way and this is a real business."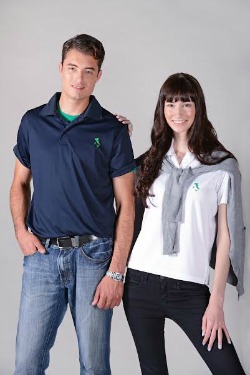 Shirts of the World have now moved to produce collections dedicated to many other countries: Great Britain, Mexico, China, Japan, Brazil and Greece. Ideas for expanding the business include other countries,  new products and seasonal collections, however, Jason and Mike remark the difficulties they encounter on a daily basis:  "Our business is based on our intuition and developed around the feedback people in various countries have offered, we are fighting everyday against bigger companies who are threatened by our idea and do not want us to succeed. We believe that the support from people who understand our effort, values and style, is our true key to a long lasting success." 
Finally, as the winter holidays are now approaching, we asked Jason what would he pick as the best Christmas present out of their Italy's collection: "A combination of everything, our polo, a  T-shirt and a hat, but the best present for us would be someone who picks up one of our  Italy shirt and understands that it is a different way of saying you are Italian, and for us this is the best way of saying it."