New Year, new Italy – well, not quite, but there's interesting travel-related news that you may want to take into consideration for planning your 2020 travel to Italy. 
A couple of initiatives in Venice are intended to ease visitors' access to three of the city's most famous monuments. From April 1 to November 2, you can book your entry to St. Mark's Basilica and  St. Mark's Campanile online, up to 10 minutes before you intend to visit them. This will allow you to avoid the line at the main entries. (http://www.basilicasanmarco.it/ - the English version of the booking page doesn't seem to be working at the moment).
From April 1 to October 31, the Doge's Palace, for centuries the residence of the Doge of Venice, the supreme authority of the former Venetian Republic, is scheduled to remain open in the evening, when you're likely to find less visitors: until 9 pm Sundays to Thursdays, until 11 pm Fridays and Saturdays.  
2020 may be the year when Venice, which receives approximately 20 million tourists a year, begins charging the much talked-about entry tax. It should kick in July 1, but there's a lot of confusion around it, including how to actually charge it. Here's an article we wrote that tries to examine the issue.
In nearby Padua, the Scrovegni Chapel is also implementing longer hours in peak season when the famous chapel painted by Giotto in the 14th century will be open until 10 pm (last entry 9:20 pm). Reservations to enter the chapel are mandatory and must be made at least 24 hours in advance. Info here.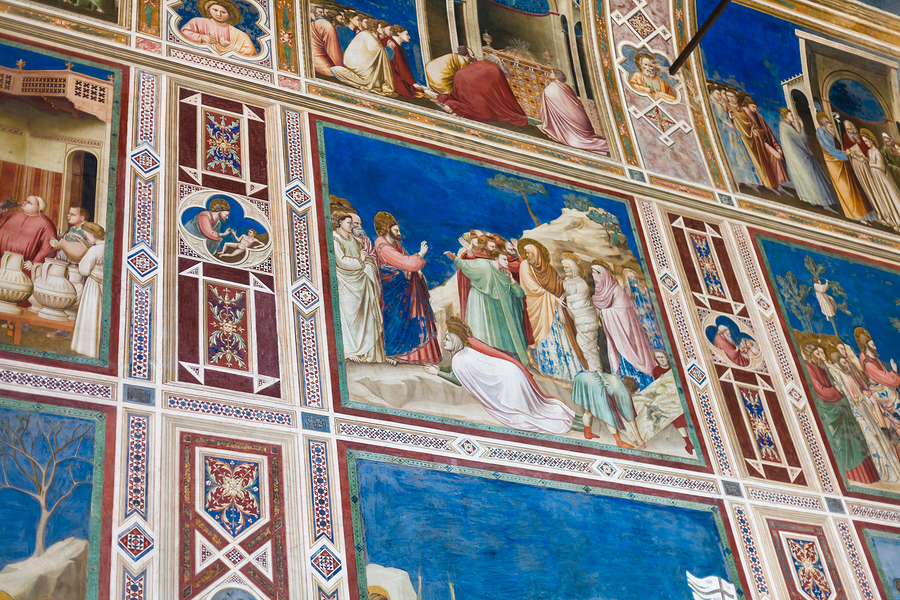 The three monumental doors of Florence's Baptistery, bronze and gilded masterpieces of late Medieval/early Renaissance art, have been reunited after almost 30 years apart. The South, North and East doors can now be admired next to one another inside the Museo dell'Opera di Santa Maria del Fiore, the museum containing many of the original works of art created for the Cathedral complex of Florence. Read more here.
Also in Florence, there's a new tram line that should make it easier and cheaper to travel between the airport and the city center (terminal in Piazza dell'Unità Italiana). Launched in 2019, it is the T2 tram and the ride takes 20 minutes. The ticket is €1.50 each way.
2020 marks 500 since the death of one of the Renaissance's greatest artists, Raphael, and there will be celebratory events and exhibition in a number of cities, including Raphael's hometown Urbino, Milan, Rome, which, at the Scuderie del Quirinale, will host, from March 5 until June 2, the biggest ever single-subject exhibition on the artist, and Umbria, where Raphael trained.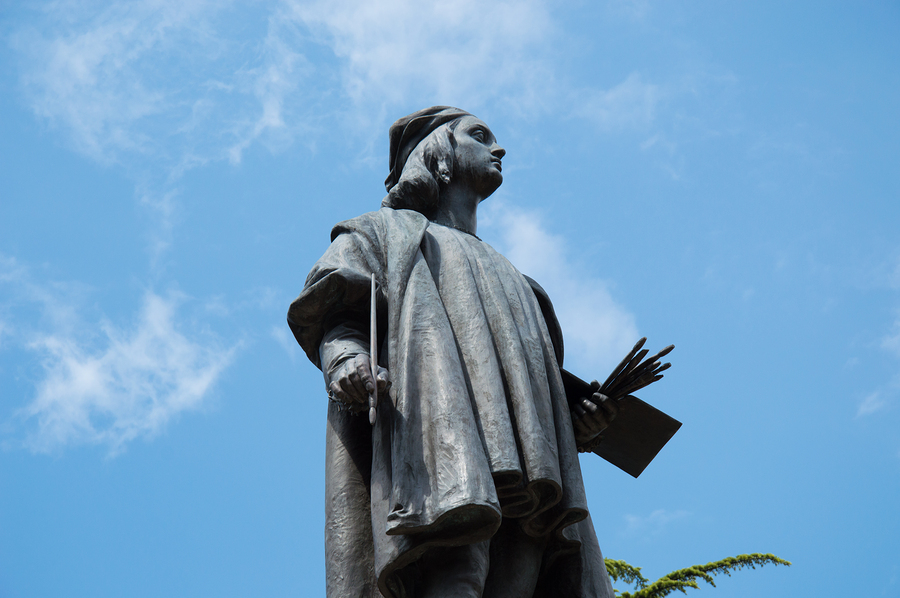 2020 also marks 600 years since construction began on Florence's most famous symbol: Brunelleschi's Dome. We don't know yet what it's planned to celebrate it, but the Opera di Santa Maria del Fiore, is accepting suggestions: cupola2020@operaduomo.firenze.it. 
2020 marks another important anniversary (so many this year!): it's the centenary of the great director Federico Fellini's birth. Fellini was born in the seaside town of Rimini in Emilia-Romagna and celebrations are already under way with an itinerant exhibition on his life and career, currently at Castel Sismondo in Rimini; when it closes in March 2020, it will move to Rome, Moscow, Berlin and Los Angeles. Museo Fellini, a museum with several Rimini locations related to Fellini's life, is scheduled to open in late 2020.
Staying in Emilia-Romagna, the city of Parma is the Italian Capital of Culture for 2020. A number of food, music and photography events, exhibitions, concerts and festivals, and more, all centered around the theme, 'culture beats time,' are scheduled for the year ahead, with the kick-off event just celebrated last weekend. 
Now for Rome. 
You must book an entry time when you buy your ticket to the Colosseum; the ticket includes entry to the nearby Roman Forum and Palatine Hill. Buy your ticket on the Coop Culture website well in advance. (www.coopculture.it).
The 'SUPER' combo-ticket, which includes access to a number of smaller sights at the Forum and on Palatine Hill (Criptoportico neroniano, Palatine Museum, the House of emperor Augustus, the House of Livia, the Aula Isiaca, the temple of Romulus, Santa Maria Antiqua) now also includes the recently opened Domus Transitoria, Nero's first palace on the Palatine Hill; virtual reality headsets show what the palace was like when Nero lived there (you must book an entry time when you buy your ticket).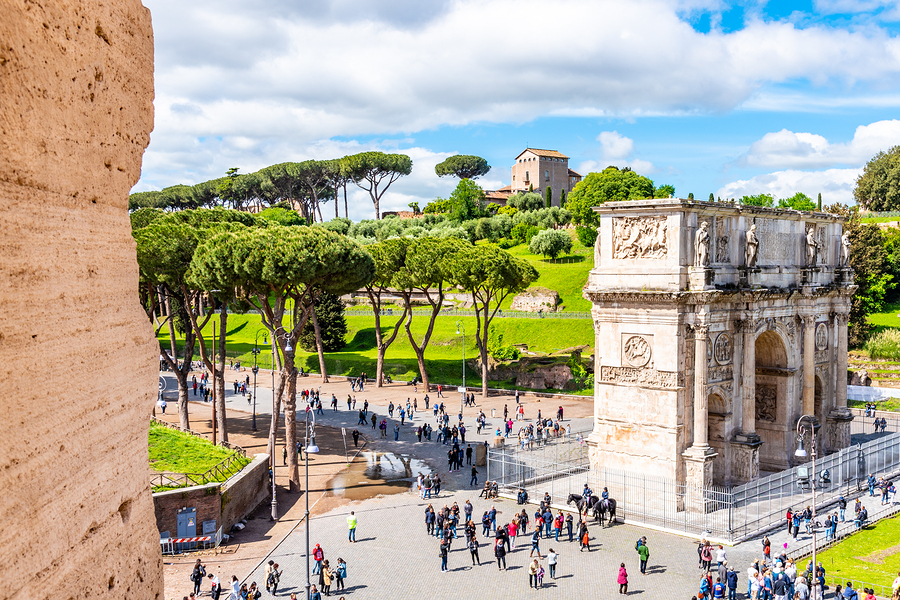 Friday evening openings at the Vatican Museums, home of the Sistine Chapel, are confirmed April to October, 7 pm to 11 pm; this is another chance for you to visit an extremely popular site with less crowds. These night openings include a concert at 8 pm.  
We've reported on new fines levied on 'tourists behaving badly.' In an effort to protect the Italian capital's monuments, behaviors like sitting on the Spanish Steps or dipping your feet into historic fountains are now prohibited and may incur fines up to €250. Other bans include dragging wheeled suitcases down the staircases of historic monuments, walking around the city bare-chested, attaching 'love padlocks', snacking around monuments. More information is available here.  
One of Rome's most mysterious places, the underground Basilica of Porta Maggiore is being restored and partially reopened to the public. Here's the scoop.