John Bensalhia presents ten of the best wineries and wine tours in Italy
We enjoy it as an accompaniment to a well-prepared meal. We use it to toast success, from a new job through to the happy union of husband and wife. And there's nothing wrong with having the odd glass to welcome in the weekend!
But what do we know about wine? What grapes are used? What innovative processes are involved to create this fine drink? And where are the best known places for grape cultivation? Fortunately, throughout Italy, many vineyards have welcomed visitors on special tours and guides to educate them further about the background to wine making. And there are also special guided tours available which take you around some worthy locales famous for good wines.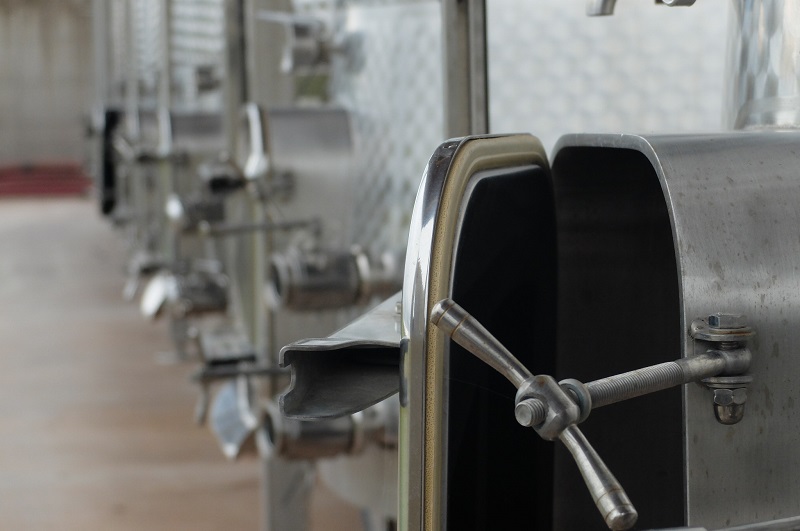 steel wine vats, photo by: Georgette Jupe-Pradier 
Here then, are ten good examples – complete with links for further details.
The Bologna Wine Tour boasts a number of tasty advantages. If you want to find all about the best Bologna wine, then this regular tour can oblige.
You will be part of a small group guided tour, so there's no risk of being swallowed up by a large crowd. It's still a good opportunity to socialise and at the same time, learn about all the key aspects of wine making.
The tour guide will take you around two excellent wineries where you will get the opportunity to sample some of the wines produced in the estates. Other aspects of the tour can include a walk through the vines, the odd story or two about the winery, and a good insight into how the wine is produced, Because this isn't a one-size-fits-all kind of tour, it's different each day.
In addition to the wine tour, you can also enjoy a spot of lunch and a visit to the medieval village of Dozza, known for its impressive fortress and frescoed walls. By the end of the tour you will come away with a sound knowledge of wine making and the experience of some fantastic views along the way.
The tour takes place every Thursday, but if you would like to go on another day, you can put in a request, more info here.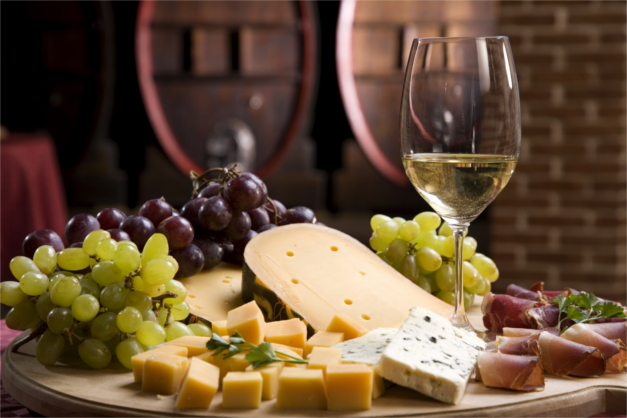 WINE FARM BARONE DI VILLAGRANDE
Now this is one with a considerable history. The vineyards are a key part of the Barone di Villagrande estate. It's said that, since 1727, the wines produced here have been available to both local and international markets.
Located on the slopes of Etna, the Barone di Villagrande estate is famous for its superb wines made from the volcanic soil at Etna. The company has also produced passito wine, Malvasia delle Lipari on the island of Salina – it's made from sun-dried grapes and has been in production for over 10 years.
Among the wines listed at Wine Farm Barone di Villagrande are Etna Bianco, Rosso and Rosato, Fiore and Sciara. And if you're a fan of excellent wines, then it's also possible to stay at Barone di Villagrande. Available are two standard and two superior double bedrooms, which include private bathroom, TV and free Wi-Fi.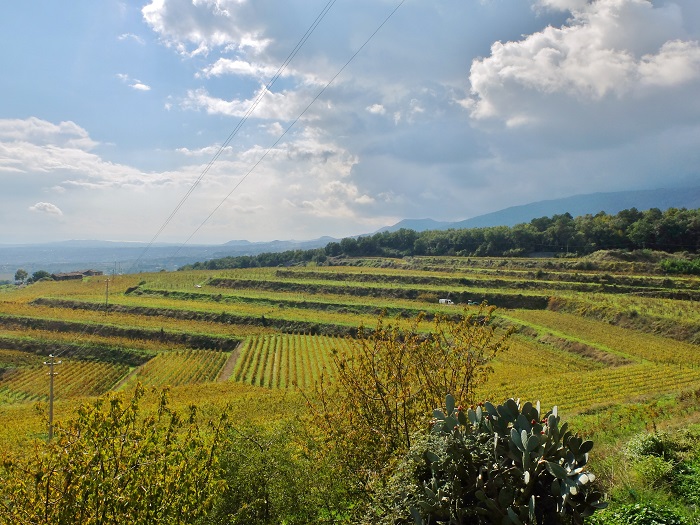 Tenuta Carbognano is a three-hectare vineyard in the Val Conca. It's family run and is especially well known for its award-winning Sangiovese Superiore wine.
Tenuta Carbognano's Sangiovese Superiore has been recognised as being the top
Sangiovese as produced in the Rimini hills.
The husband and wife team in charge of Tenuta Carbognano welcome visitors. And if you have a particular interest in fine wine, then this makes for a great destination. You will be shown around the vineyards and at the same time, you can learn all about how Tenuta Carbognano's excellent wines are produced. To cap off the experience, there will be an al fresco tasting – with the added bonus of some spectacular views of the vineyards and surrounding countryside from the vantage point of the porch outside the farm.
Giorgio Lungarotti founded the company in the 1960s, and welcomes visitors to come and see the production and process of its fabulous wines.
Located in Torgiano, Lungarotti boasts 250 hectares of vineyards and its inventive methods of cultivation are environmentally sound. Top grape quality is assured, thanks to the optimisation of vine densities which increase the competitiveness between plants, and limit the production for each vine.
The wine tours are packed full of detail and insight. All aspects of the vinification process are covered, including the latest technology and machinery used to help create the end results. And wine connoisseurs will undoubtedly revel in the winery's vault which contains a  number of old vintages of reserve wines.
Next door is the wine shop, where tastings are held for visitors as well as special wine courses for that bit of extra education. Lungarotti likes to keep it in the family – with many of today's employees at the winery being descendants of the original employees that began with this hugely popular enterprise that remains a major player in the community.
Based between Florence and Siena, Vignamaggio is something of a jack of all trades. Not only does it provide a first class restaurant, Monna Lisa, it also boasts some classy accommodation and furthermore, offers tours of its grand gardens.
Vignamaggio is revered for its supreme wine – it has been cultivated and produced wine for more than 600 years, dating all the way back to 1404. However, it has only recently been open to the public (since 1987), where, in addition to the tours, you can also stay in any of the rooms, suites or apartments.
Opposite the farm's Renaissance Villa is a new wine making cellar which was only recently built in 2010. There is also a classic 15th century cellar which is used for producing many fine wines. Among the wines produced are Cabernet Franc, Il Morino, Vinsanto del Chianti Classico, Chianti Classico DOCG Terre di Prenzano and Chianti Classico DOCG Riserva di Monna Lisa.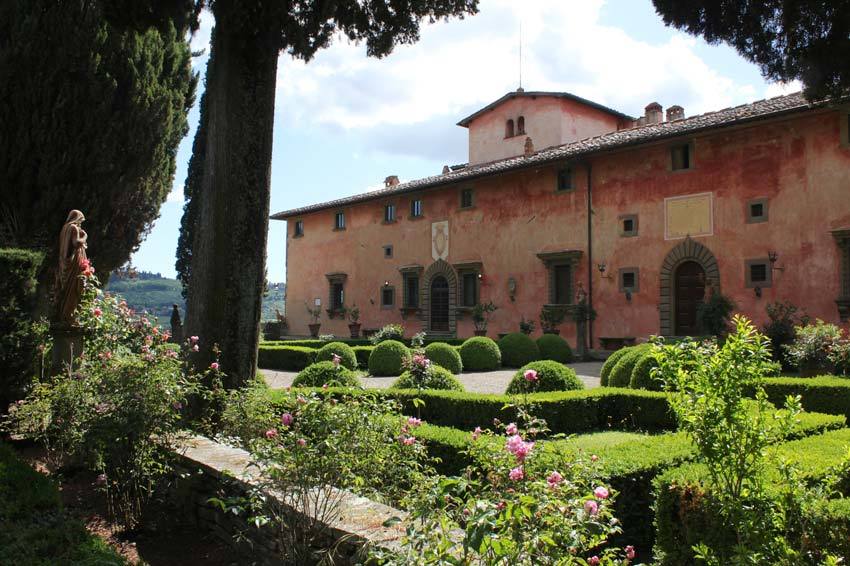 The beautiful estate of Vignamaggio
The Ceretto Winery is proud to give a warm welcome to visitors. Wine lovers will greatly enjoy the Ceretto Winery which is situated in Alba, Tenuta Monsordo Bernardina.
The Winery includes its own wine shop and visitor centre. Both are open seven days a week, where they offer a choice of tours, special tastings and wines to buy. It's open all year round, and from 1st April, will be open for an extra hour from 10am to 6pm – these opening hours will apply until 15th November (when the opening hours will be 10am to 5pm).
There are a number of tour options for visitors. Approach Barolo offers a guide through the Estate and the old cellar as well as a standing sting of a selected DOCG Barolo wine from the Ceretto Wineries. If you wish to indulge in the wines of the Langhe region, then in addition to the guide around the Estate and old cellar, you can also choose to sample three selected DOC and DOCG wines from the Ceretto Wineries. Meanwhile, a Coravin tasting allows guests to make their own choice with the use of this system and technology that keeps the cork in the bottle where it's remained since the bottle was sealed. Ceretto is the exclusive Italian distributor of Coravin.
Alternatively, you can contact the winery if you would like to arrange your very own tailor-made tasting.
Sometimes, it makes for a refreshing change to opt for a guided tour that doesn't just take you round the more familiar sights and tourist attractions.
The Vinaino Tour by a young local Florentine, Francesca, is one such break from the norm as she takes you on a journey of the traditions and tastes of Florence. Vinaino means an old street wine vendor, and among the destinations on this fun, light-hearted guide are the "buchette del vino" (wine hatches).
Once upon a time, rich Florentine families' wines were brought to Florence, where they were kept in special cellars. These would include a small door which could be opened to allow a sneaky small glass or flask of wine to go through.
Other destinations include the Buonuomini Oratory, which was the first seat of the Winemakers' Guild, founded in 1293. And of course, there will be a chance to see other key destinations such as Giotto's Bell Tower and the Ponte Vecchio, and along the way, there may be time for a glass of wine!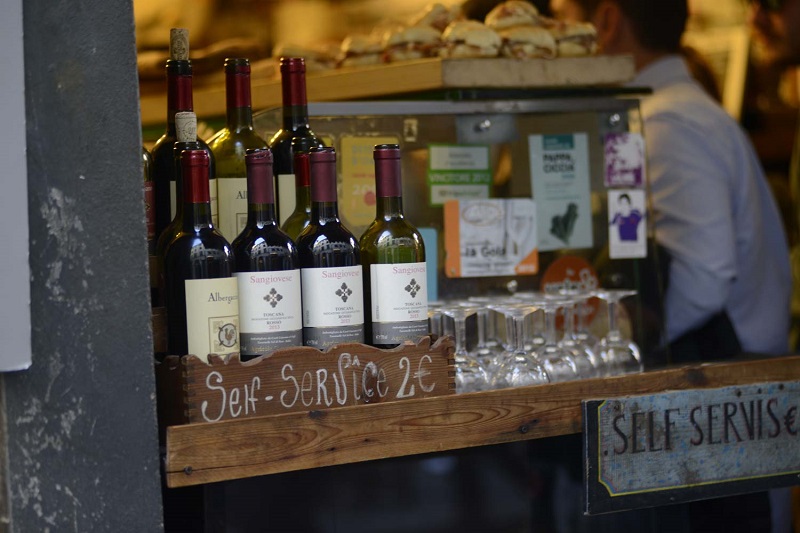 Self-service wine, photo by Fantastic Florence
Planeta was originally established in 1995. The Sicilian wine producer today boasts six wine producing estates situated at different locations. Each of these has its own research and development project and combined, form a surface area of 363 vineyard hectares.
Specifically, these estates are as follows: Ulmo, at Sambuca di Sicilia, Dispensa, at Menfi; Dorilli, at Victoria; Buonivini at Noto, Feudo di Mezzo at Etna in Castiglione di Sicilia, and finally, La Baronia, at Capo Milazzo.
Planeta Wine is an ideal choice for both wine experts and novices. While the experts can revel in some fantastic settings and innovative processes, novices can learn all about the wine-making techniques involved. And what could be better than getting to sample one of the end products?
A number of tour packages are available and for greater details, click on the above website link. The tours include a good number of special features including tastings, light appetisers and light and full lunches.
GrapeHops provides another superb set of tours that has a good emphasis on local culinary traditions.
One of these takes you to Venice, where you will be shown some of the region's finest food and drink: and of course, this includes the wines!
Shannon Essa is one of the GrapeHops leaders, and has considerable authority on the subject, given that she co-wrote a book called Chow! Venice. The book provides details on the best places to eat and drink in Venice, whether for a full meal, a light snack or a glass of wine. The GrapeHops trip to Venice will show you some of the best local meals and of course, you can sample some of the finest Venetian wines!
And also available in a similar vein, is a customised wine, beer and food tour of Piedmont. So, for an enjoyable tour that provides top knowledge and local wine treats, you won't go wrong with GrapeHops! Book your experience here. 
MICRO-WINERIES IN "BRUNELLO LAND" THE BEST OF TUSCANY
This was a tour I heard from ITALY Magazine editor Georgette, who joined someone with a very 'Curious Appetite' in the land of the world-famous Brunello reds, in the area of Montalcino in Tuscany and surrounding.
This is a land with a deep and treasured history of wine-making, many families have been working for generations, with the best earning the prestigious DOCG Brunello and Rosso di Montalcino DOC labels. What makes this tour different than most is the 'human experience' you get from meeting the wine makers themselves and hearing their stories at smaller microwineries that are anything but commerical.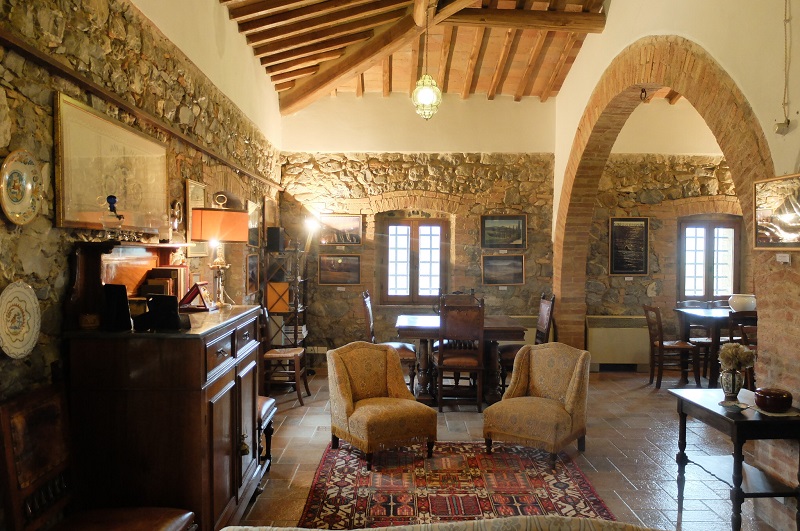 cozy tasting room in the heart of Montalcino wine country. Photo by: Georgette Jupe-Pradier 
Sample some of the best wines in Tuscany with the fun and friendly Coral Sisk of Curious Appetite and We Like Tuscany, and while we don't want to give away too much, one of the stops is at a female-only vineyard dating back to the 16th century, a place where you can sip a delicious red while listening to jazz music.  
The Brunello di Montalcino tour includes a round-trip transfer from Florence, a guided-visit to two wineries with tastings, a sit-down lunch at a wine estate, For more info, contact the Curious Appetite here.