Italy's borghi (hamlets) are one of the pleasures of Italian travel, where you can get a more authentic feel for life in the Bel Paese, places where traditions persist, life has a slower pace and history has been well preserved. Usually located in picturesque spots in the countryside or by the sea, perched on a hill or near the mountains, many Italian villages don't necessarily require a car to be reached.
Here are ten of our favorites, from north to south.
Vipiteno, South Tyrol
Colorful houses, medieval squares, historic buildings, shopping streets, all surrounded by mountains where to hike and bike: Vipiteno  makes for a perfect blend of culture and nature.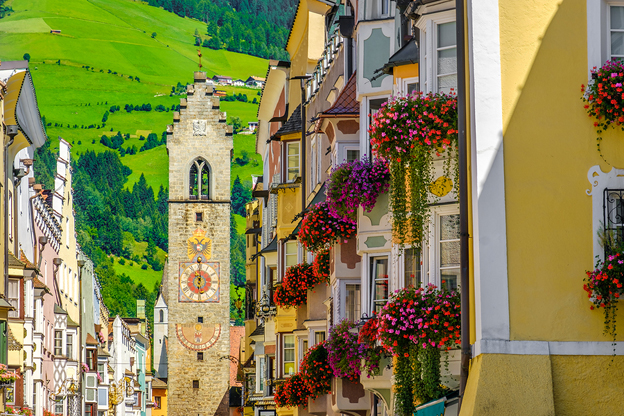 Orta San Giulio, Piedmont
Cars are banned in Orta San Giulio, and its small center of winding streets, historic buildings, wrought-iron balconies and arcades, is a pleasure to be explored on foot, especially for the views over Lake Orta, and the tiny island of San Giulio in the middle of the lake.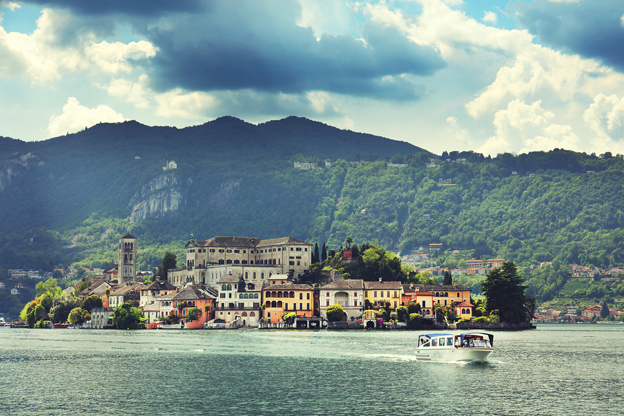 Borgio Verezzi, Liguria
Between Finale and Pietra Ligure, Borgio Verezzi is best explored on a bike, while wandering its typical carruggi, pink stone buildings overlooking the sea, and breathtaking views.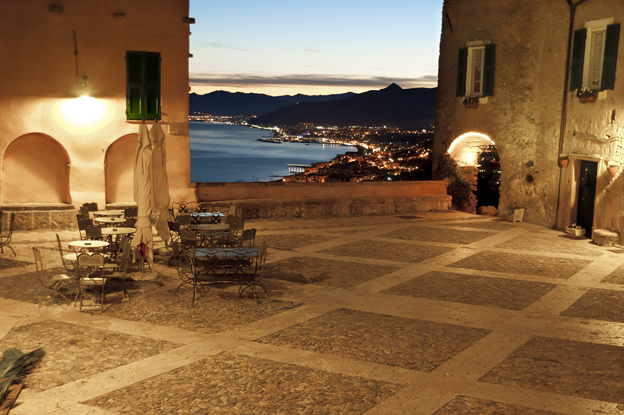 Venzone, Friuli Venezia Giulia
Surrounded by the PreAlps, Venzone, encircled by medieval walls, boasts several historic monuments, such as the Cathedral of Sant'Andrea, and the mysterious Chapel of San Michele, where ancient mummies have been found.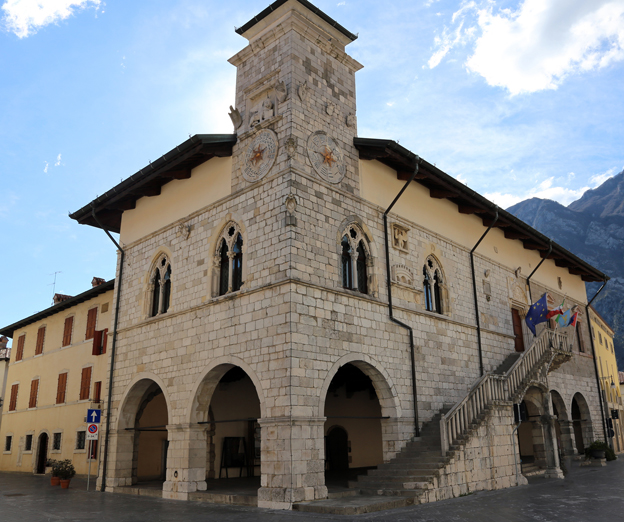 Montagnana, Veneto
Located near Padua, Montagnana is encircled by walls which represent one of the best preserved examples of medieval walls in Europe. The village features a castle and a Gothic cathedral; in the surroundings are some notable examples of Palladio's works, and the Euganean Hills.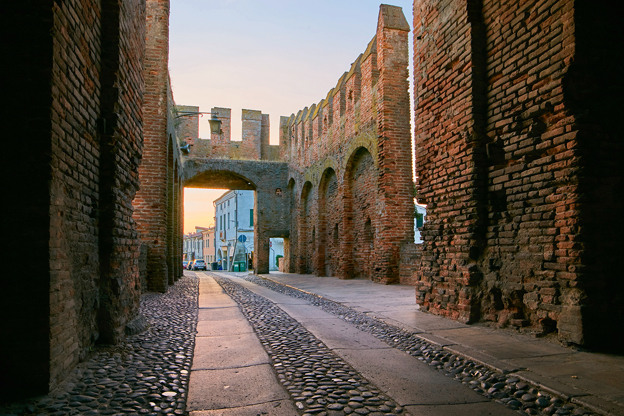 Brisighella, Emilia-Romagna
A maze of ancient alleys dominated by three rocky pinnacles, surmounted by the 14th-century Rocca Manfrediana fortress, the Sanctuary of the Monticino and the 13th-century Clock Tower.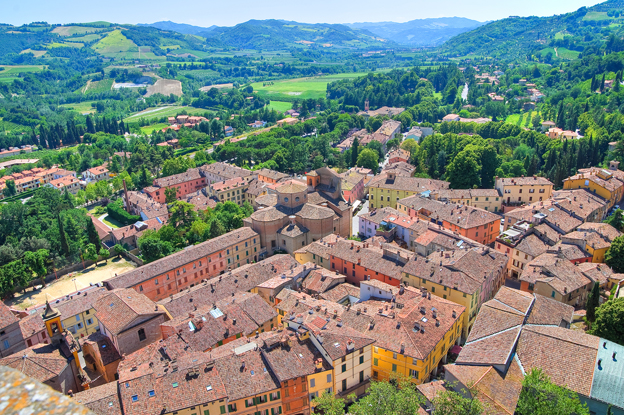 Buoncovento, Tuscany
In the enchanting Crete Senesi landscape of Tuscany, only 25 km from Siena, the village of Buonconvento, unknown to many, emerges, surrounded by ancient walls, among country houses and cypresses. Its historic center is all Tuscan charm, with stone houses and balconies adorned with colorful flowers.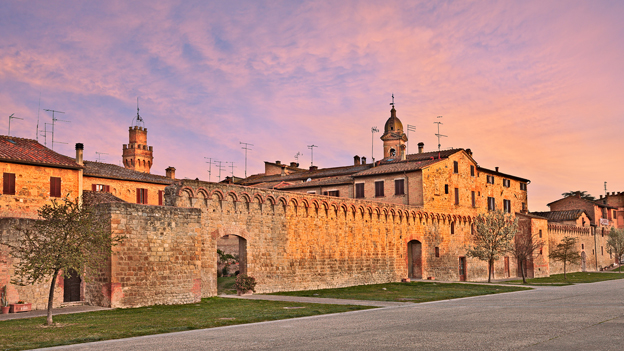 Spello, Umbria
Nestled between the plain and the hills, Spello is encircled by Roman walls, and has maintained a medieval aspect, with its alleys, churches and bell towers. Not to miss is the Collegiate Church of Santa Maria Maggiore, with works by Pinturicchio.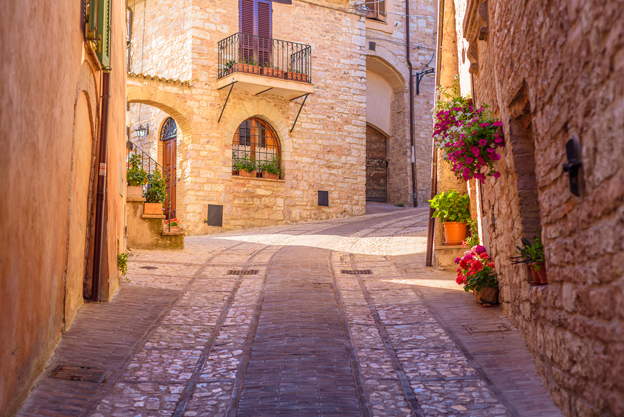 Vietri sul Mare, Campania
Among the most picturesque villages on the Amalfi Coast, Vietri sul Mare is often overlooked; its winding alleys, spruced up by majolica with green and light blue designs on a white background, and typical small shops, make for a pleasant day trip.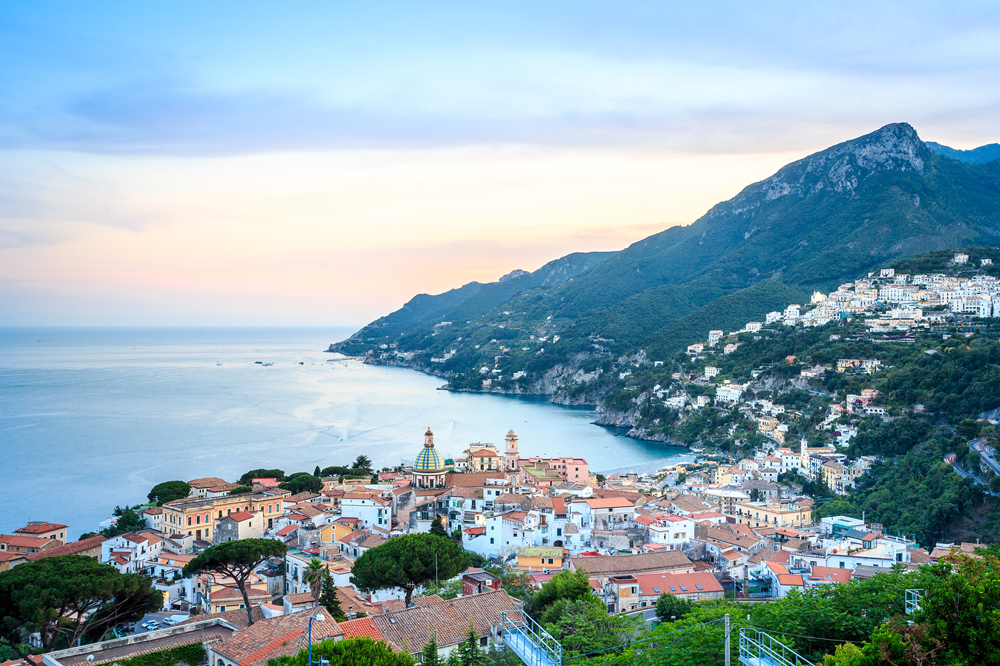 Cefalù, Sicily
Inside the Madonie Park, not far from Palermo, Cefalù is a seaside village whose Duomo is part of the Unesco site known as "Arab-Norman Palermo and Cathedrals of Cefalù and Monreale". It's a 12th-century structure similar to a fortress with elaborate Byzantine mosaics and tall twin towers.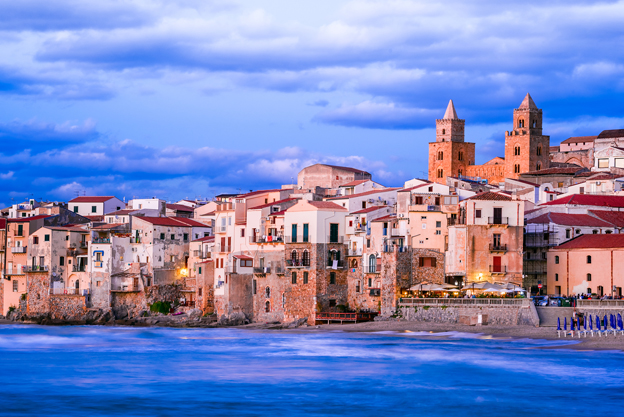 Need to book train travel in Italy? Check the ItaliaRail wesbite.