Food and drink tour operator Livio Colapinto, co-founder of food travel company Zest of Italy, has devoted 20 years of his career researching, traveling to farms, attending workshops and guiding food professionals and leisure travelers. While his business is in jeopardy, he continues to celebrate organic, biodynamic and small food artisans across Italy. He has recently been in contact with close to a hundred food artisans, looking for an outlet to connect.
 
"Beginning in early March, we felt like the best thing we could do was reach out to them, provide an outlet for their troubles and fears with the intention of creating a network which perhaps could learn from one another. As our community comes together, we've heard good stories and some of the bad too. We are collecting valuable and diverse perspectives about what the future will be like across the whole food value chain. In the words of Corrado Assenza '… there could be great progress from thinking of ourselves as part of our trade associations and to start acting as a collective, a community of individuals where the value and weight of everyone counts, is received and considered."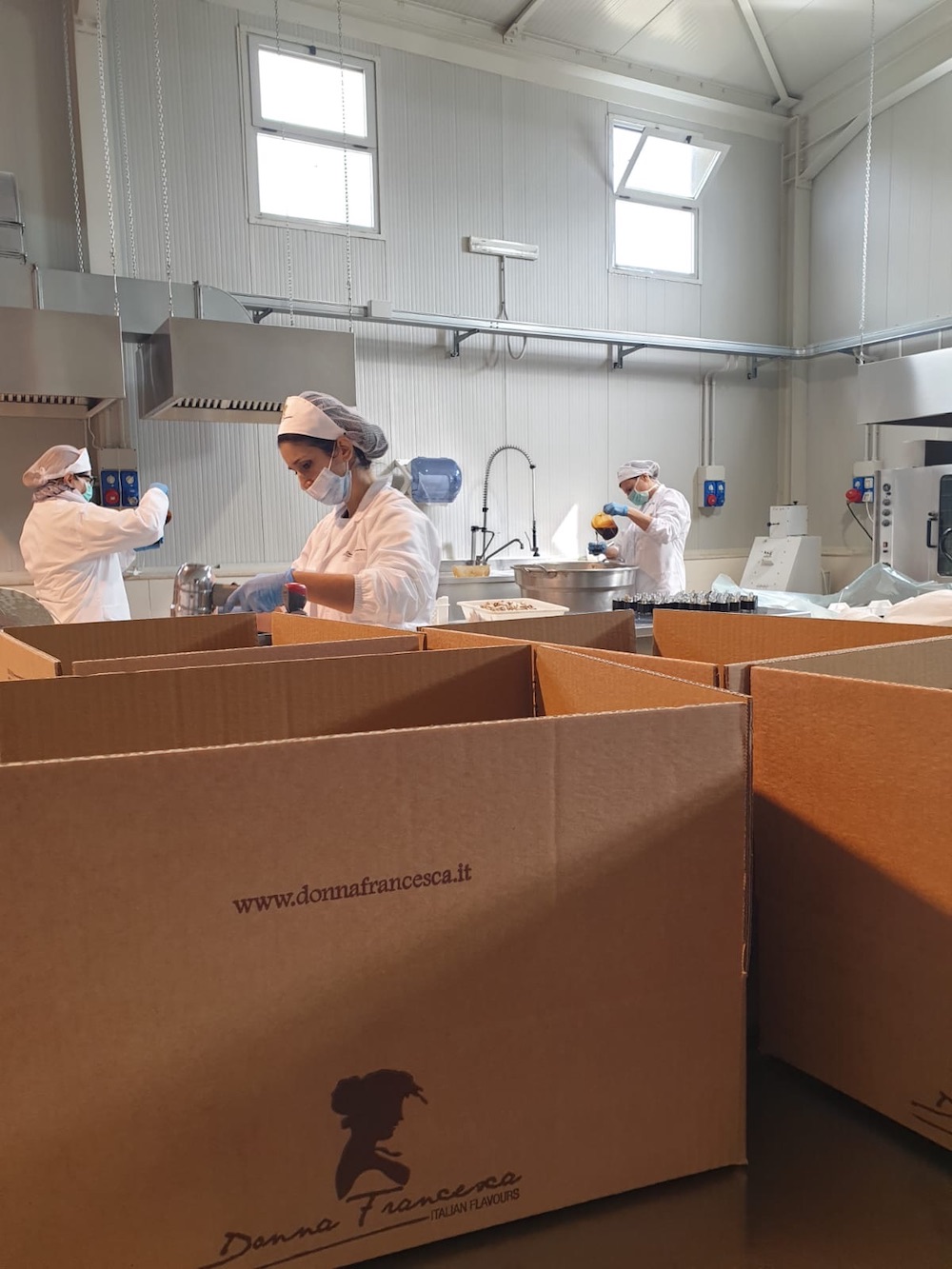 As the Covid-19 death toll slows in Italy, the communities of food and agriculture are trying to figure out what the future will bring. Like in the US, panic shopping hit Italy at the beginning, even with some Italian humor. Trending on Twitter in Italy  people shared photos of the remaining lonely bags of unpopular pasta varieties on otherwise ravaged supermarket aisles. Prime Minister Giuseppe Conte continues to ask citizens to avoid hoarding and he has succeeded so far.
Continuo a guardare questa foto fatta prima al supermercato e penso al fatto che il grande sconfitto da questo virus sono le penne lisce che agli italiani fanno cagare pure quando sono presi dal panico e si preparano all'apocalisse. pic.twitter.com/Lq9Y06jdho

— ????????????? ?‍♂️ (@diodeglizilla) February 23, 2020
On March 22, Italy's minister of agriculture Teresa Bellanova shared her support for producers who heavily rely on Easter sales sharing the hashtag #iononrinuncioalletradizioni on Facebook, "I will not give up tradition." 
Large cracks in the EU and Italy's agricultural infrastructure are at play. Covid-19 has resulted in a shortage of people in the agricultural fields. "We need immigrants right now or our food chain will be at risk," said Bellanova, supporting the issue of a residence permit with the stipulation of an employment contract in the agricultural sector, arguing that the mafia could take hold not only risking food supply but further exploitation. While farmers and policy makers grapple with the day to day, secure global food production has become more important than ever.
While cooking with humble ingredients may be fundamental to the new coronavirus kitchen, Italy's cuisine of necessity "cucina povera," no waste, seasonal cooking has long been a way of life in Italy. When the Mediterranean cookbook and diet books came to fad in the 1970s, most Mediterraneans ate lentils instead of meat because they had no choice.
During World War II, Neapolitans began their tradition of "caffè sospeso," suspended coffee at local coffee bars. The practice to pay for two coffees at the bar, the second for someone in need, someone you'll never see, is still alive today. At a single euro or less in the South, there is a cultural belief that every Italian deserves a morning pick-me-up, if need be, at no cost.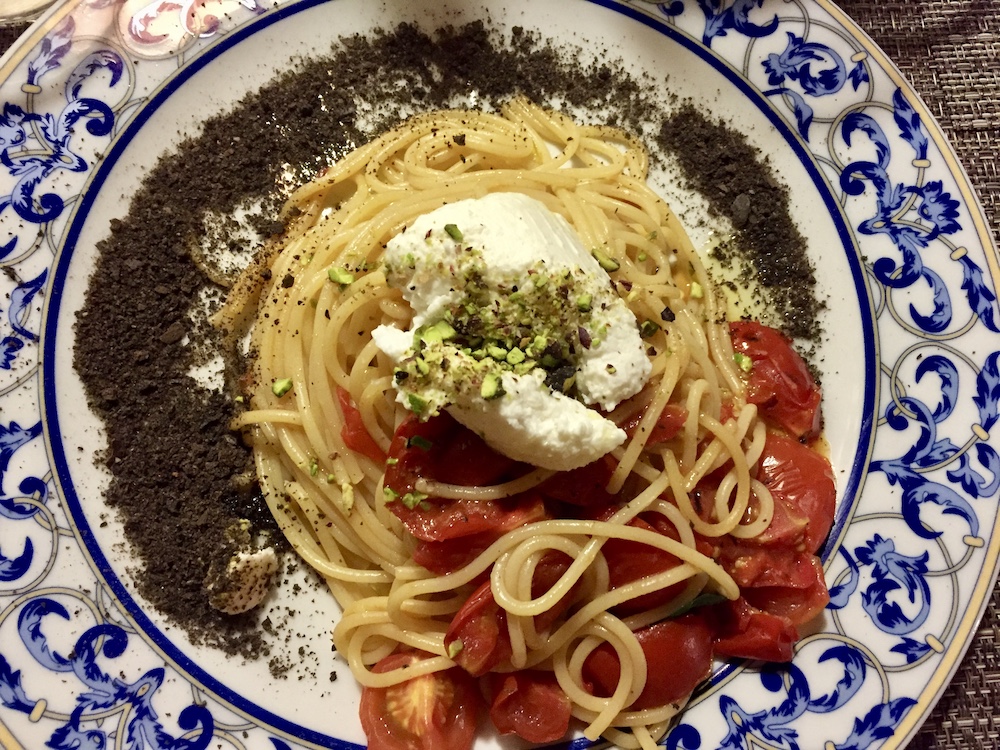 Five years ago, Milan was preparing for Expo Milano 2015 World's Fair - the theme was Feeding the Planet, Energy for Life - 22 million people attended over the six-month run. Most striking was Italy's country-wide effort to host discussions on food security, innovation and stewardship on the global stage while also learning about the importance of cooking and chefs as changemakers. Today, like in the US, Italian chefs and restaurants are coming together.
  
CHEFS IN LOMBARDY
 
In Bergamo, the overwhelmed internal kitchens in hospitals Ponte San Pietro e Zingonia are maxed out, providing high volumes of meals to patients. To feed healthcare workers putting in overtime on the hospital frontlines, a 'solidarity catering network' of 31 local restaurants is putting out 200 hot cooked meals daily, delivered by local taxi drivers who have joined the relief efforts.
 
At the new hospital at Fiera di Milano convention center, Italian chef and television personality Carlo Cracco and his team are running the kitchen. They began making 100 meals a day for the workers during construction and continue to serve food along with a bevy of volunteers including Giampiero Bea, Umbrian natural winemaker and head of the VineVeri movement.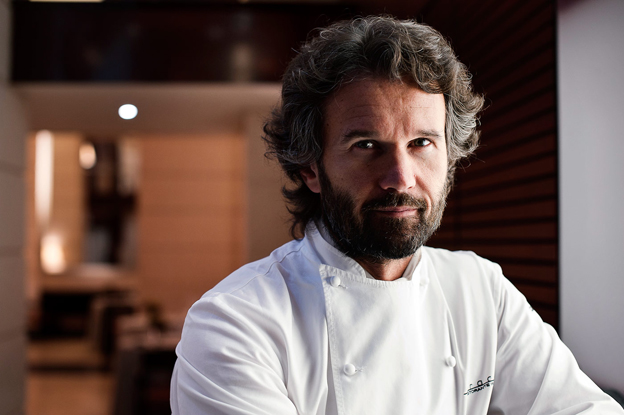 Michelin star chef Enrico Cerea is managing Bergamo's field hospital, l'Ospedale da Campo degli Alpini at the Fiera di Bergamo convention center. Calling for supplies on his restaurant Da Vittorio's Facebook page, he emphasizes the importance of providing safe food with minimum waste.
 
Further south, in Rome, some historic names in the restaurant community (i.e. Roscioli, L'Arcangelo) have brought food to the Lazzaro Spallanzani hospital while further down in Caserta, Franco Pepe has been continually cranking out pizzas and bread to feed the homeless and the elderly.
  
ONLINE SHOPPING & SMARTPHONE APPS
Demand in Milan for food delivery is high. When Erba Brusca posted their Easter menu for pickup on Instagram, they sold out in fifteen minutes. In addition to the interactive geoportal which categorizes businesses available to deliver food, Glovo, Deliveroo and UberEats, there are several ways to get 'good food' delivered to your door to support local producers and eat healthy and seasonally. 
Locally-minded restaurant Tipografia Alimentare in Milan attempted delivery but then ultimately closed their kitchen due to a concern for staff and lack of structure. "We have pivoted to sell and deliver natural wine with no delivery fees,"" says owner Martina De Girolamo, "people are buying from us because they want to drink well and support our business." Their online wholesaler Deliveristo who specializes in local, organic, DOP, IGP and Slow Food Presidium products, and has opened their grocery sales to consumers during Covid-19.
L'Alveare Che Dice Si is an online grocer that delivers local food once a week directly to homes or to 183 "beehive" designated pick-up locations in Italy. They have networks of small farmers and service consumers in France, Germany, Belgium, Spain, Switzerland and The Netherlands. 
Active in 14 cities in Northern Italy during Covid-19, Cortilia's Apps for Android and iOS allow easy shopping from 1800 products from over 200 artisan producers. You can subscribe to Cortilia for discounts, and at this time there's no fee if your order exceeds €79.00, however they can only handle orders up to €200.00.
In Rome, the Fondazione Campagna Amica new farm boxes mix and match produce and products from farmers and artisans who normally sell at the historic Circus Maximus market. Their effort in collaboration with Coldiretti is aimed at prioritizing the elderly, providing local "zero kilometer, fresh Made In Italy food and includes fish from the Cooperativa dei Pescatori di Terracina.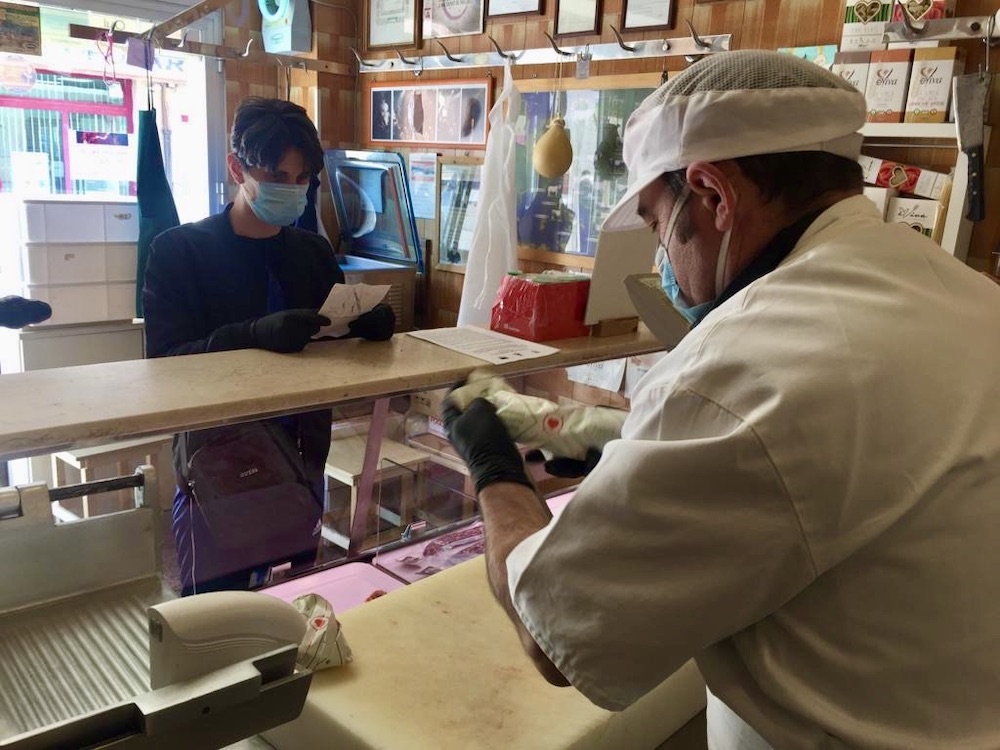 Groups of young farmers are coming together. GROSSETO'S Tenuta San Carlo, an active agriturismo is using this opportunity to focus on building their organic rice business. "Maremma a Domicilio" is a home delivery service they created with the local chapter of the Young Farmers Association. 10% of sales will be donated to the Italian Red Cross. "Every day except Sunday, the eight of us get on the phone and work through ideas and problems, and build the project," say Ariane Lotti.
PETITIONS & FUNDRAISERS
 
On April 8th, founder of Slow Food Carlo Petrini announced a Go Fund Me campaign to raise €300,000 for Caritas and the Italian Red Cross publishing the signatures of dozens of top chefs and Italian companies committed to staying at home on April 25th, Italy's Liberation Day, establishing the #iorestolibero hashtag. It's worth noting that Petrini has raised €449,210 so far. 
A petition to the Italian government to bail out the food, beverage and hospitality industry circulated as soon as the lockdown began. 
Boutique food & beverage PR firm led by Alessia Rizzetto in Milan has collected over €5K for Luigi Sacco hospital by selling MILANO KEEPS ON COOKING aprons. The project has expanded to include over 200 chefs all over Italy, you can find more here. 
 
GETTING ORGANIZED FOR THE FUTURE
 
To join Livio Colapinto's community and sign-up for his newsletter, check out this link. He says, "the government and the country are facing an extraordinary threat where creativity and solidarity are the only remedy and cure. I'm positive everyone will do their best to overcome this crisis until it is over.
A breeder from Montefalco, Marco Tabarrini of Fattoria La Redola Verde told Colapinto '... we, farmers, have not been able to stop...we have sown wheat for tomorrow's bread, we have pruned the olive trees for tomorrow's oil, our sheep have given birth again and their milk is cheese again. There will always be a tomorrow. Should we be forced to adapt to new needs we will do it. We have always done it. Always, we will. Tomorrow is waiting for us. Let's get ready to face it.'
[Cover photo caption: Podolica cows grazing in Gargano National Park in Puglia]