It's easy to be enamored with the idea of visiting Italy's most popular locations, namely Tuscany and the glittery island of Sardinia, while not even remotely getting an idea of what authentic gems can actually be found there. Sure, it is easy to discover many ideas on where to go and what to do online, but what about harnessing a deeper connection with the land and people you are visiting? That is pretty difficult to do without knowing the right people who have established relationships in these places over decades.
The best guides bring a destination to life with their passion, storytelling and connections to local life. For those seeking a true, slow travel experience to some of Tuscany or Sardinia's most interesting local food and craft artisans, Erica of Sapori & Saperi Adventures can be that guide you need to come home with lifelong memories of experiences you can only have with the help of a long-established expert. 
"I came to Lucca in 2004 for six months. I picked olives. I saw, smelt, and tasted the new green oil pouring forth at the olive mill. I was so intoxicated that I wanted to show everyone what they were missing. And so, Sapori [flavors] & Saperi [knowledge] Adventures was born — to provide an escape route for travelers from the industrial prison of chemical food and machine-made everything. I went in search of family producers practicing the skills of their ancestors" Erica shared.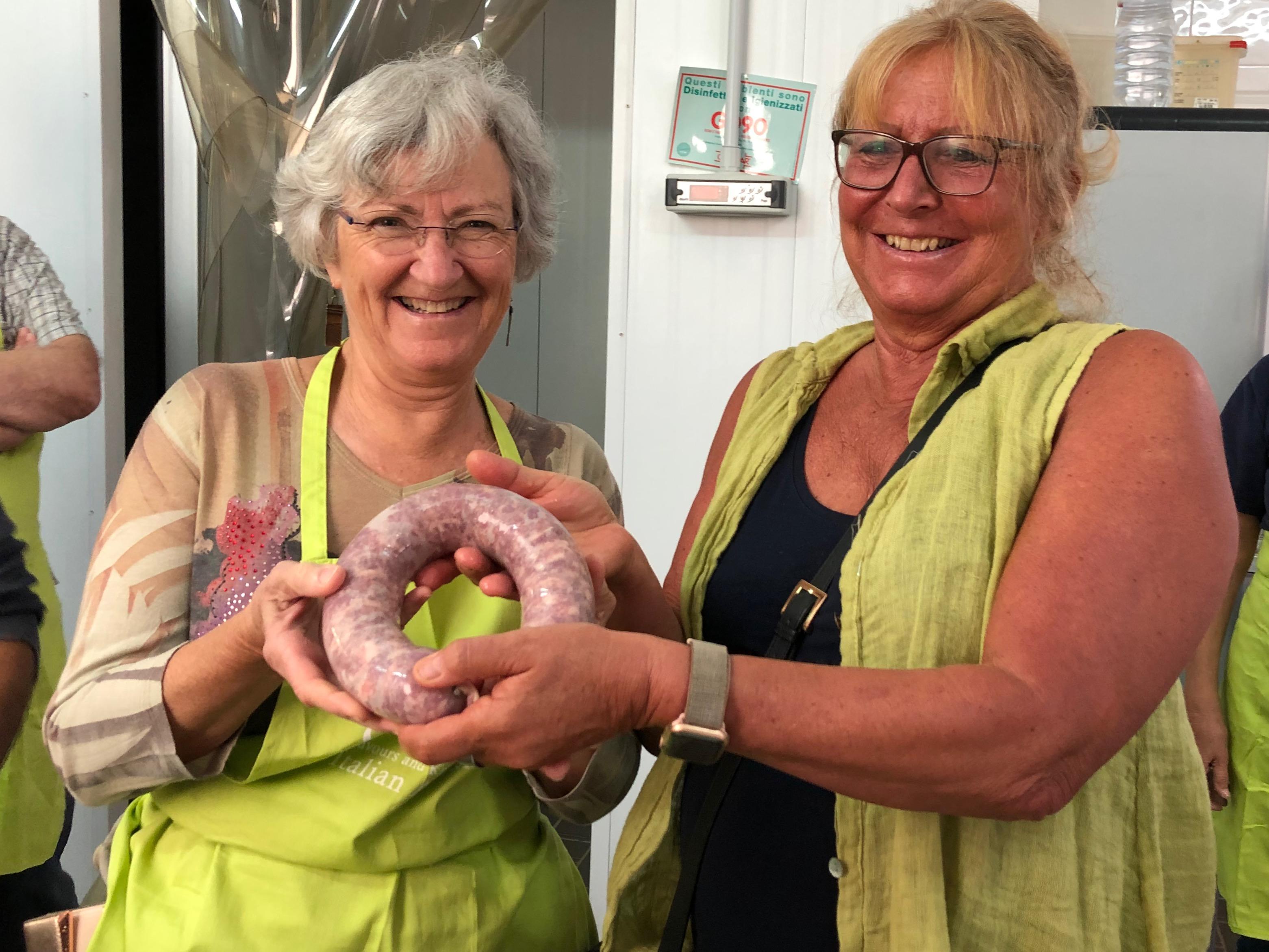 "On my tours, you share the inspiration and despair of all these courageous and dedicated people struggling to maintain the quality of their products in the face of the ignorance of consumers, almost overwhelming competition from the industry. Your visit helps to keep their hope alive and to convince them that their battle is worthwhile."
Here are six highlights from two tours she is currently offering in Tuscany and Sardinia.
The chance to explore Sardinia's Bronze Age stone giants
Imagine the Italian equivalent of Stonehenge in Sardinia, we're talking about the countless Nuraghic complexes that tell the prehistoric story of the island's ancient origins starting in the Bronze Age (1800 BC). The 'nuraghi' are Sardinia's greatest, and most mysterious, archeological treasures in the form of thousands of ancient megalithic buildings found nowhere else in the world. One of the best places to spot these otherworldly stones is at the well-preserved Nuragic complex of Barumini (also UNESCO recognized), located in an area known as the Marmilla, in south-central Sardinia. Furthermore, you can discover the Giants of Mont'e Prama, the greatest archaeological discovery of the late 20th century in the Mediterranean at the Civic Archaeological Museum of Cabras, which offers a journey from prehistoric times to the Middle Ages through traces of the past discovered on the Sinis peninsula.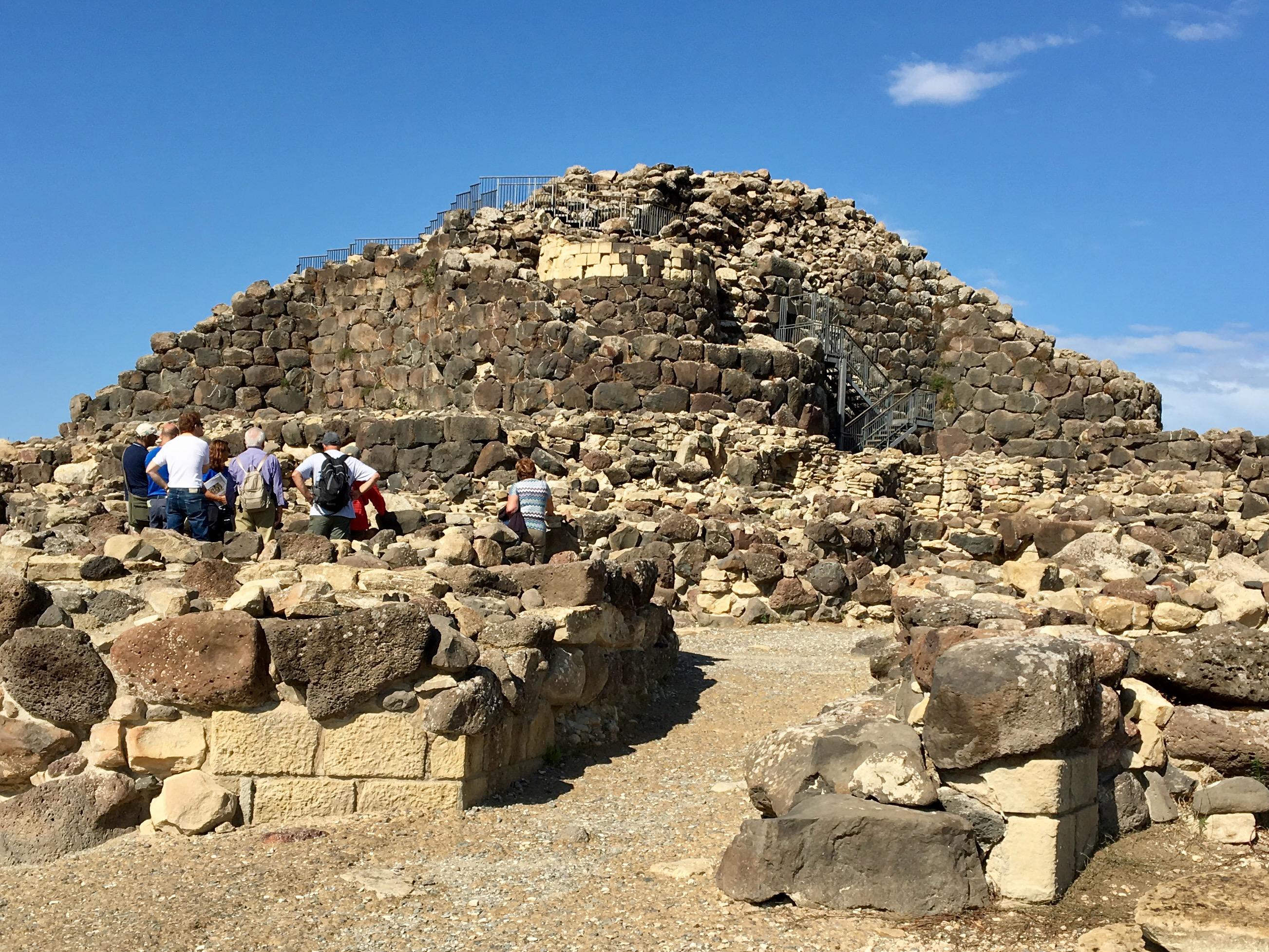 Embark on a Tuscan Truffle Hunt
They say that Romans once used truffles for their aphrodisiac qualities but we dare say that there is much more to adore about the world's most decadent of treats. Nowadays, there is nothing more sublime than freshly-shaved truffle over a plate of tender tagliolini pasta or simply over two fried eggs. Luckily they can be found hidden in Tuscany's hillsides but it takes an expert, or rather an expert four-legged friend, to find them and it isn't easy. Going on a truffle hunt in Italy is one of the most exhilarating experiences you can do, and it helps that afterward you can learn how to spot an authentic truffle and how to best handle it. With Erica, you will embark on the hunt of a lifetime in the well-respected truffle haven of San Miniato where truffle hunter and dog trainer Riccardo and his Lagotto dog Turbo will teach you secrets of the trade followed by a home-cooked meal prepared by his wife Amanda.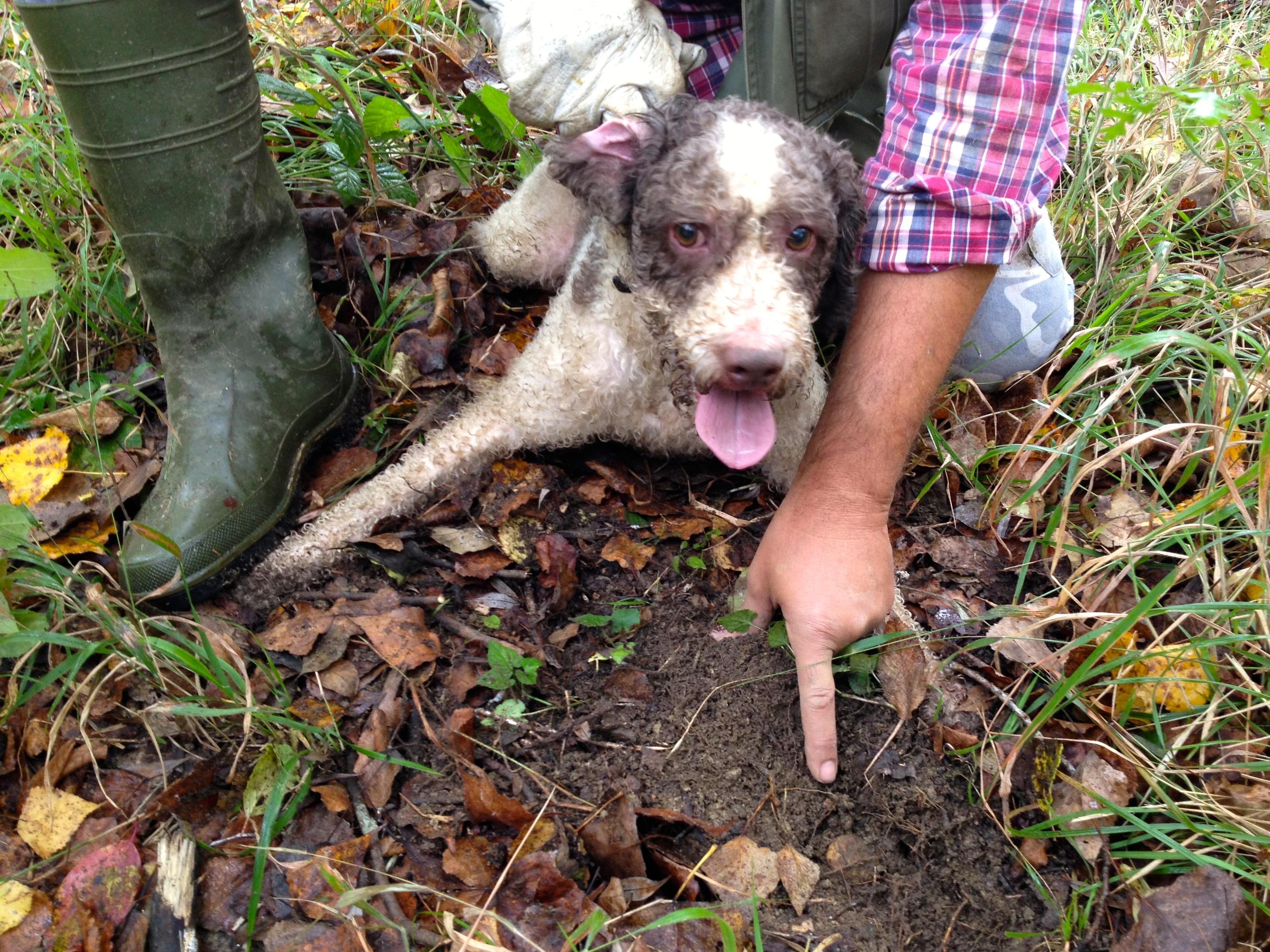 For the love of slow food: getting an authentic taste of Sardinia's cuisine
Like many places around Italy, the island of Sardinia is home to a rich food culture bound in tradition. It's not always easy to find as most tourists stick to the island's glittering coastline and skip the inland where many of the most interesting farms can be found. Let an expert guide you to some fabulous once-in-a-lifetime experiences including the following:
Pick olives and learn how to preserve them at the remarkable Orro family farm; take home your own jar of olives to share with friends.
Taste the special wine of Oristano made from the local Vernaccia grape, cultivated in Sardinia for 3500 years.
Dough therapy making Sardinian festival bread.
Visit rice farmer Massimo Stara for the harvest and find out how rice gets from the field to the risotto pan to the table for your lunch.
Make Sardinian sausages with butcher Paolo Lilliu and BBQ them for lunch.
Visit a peperoncino (chili pepper), saffron and herb farm and taste their saffron cake, herb tea and fruit liqueur.
Find out how grey mullet roe is salted and dried to become bottarga, a gourmet delicacy.
Visit Sandro Dessé who calls his farm a circular economy. He is 'pazzo' about his enterprise. He grows fruit and vegetables, rears animals, makes cheese, salumi, pasta, and fresh fruit juices. A lesson in how to be profitable while staying true to your principles.
Become proficient at making culurgiones, potato-filled little works of art.
Try your hand at making a Slow Food Presidium cheese.
Eat like a Sardinian at our agriturismo where Giorgio creates his local cuisine with skill and love.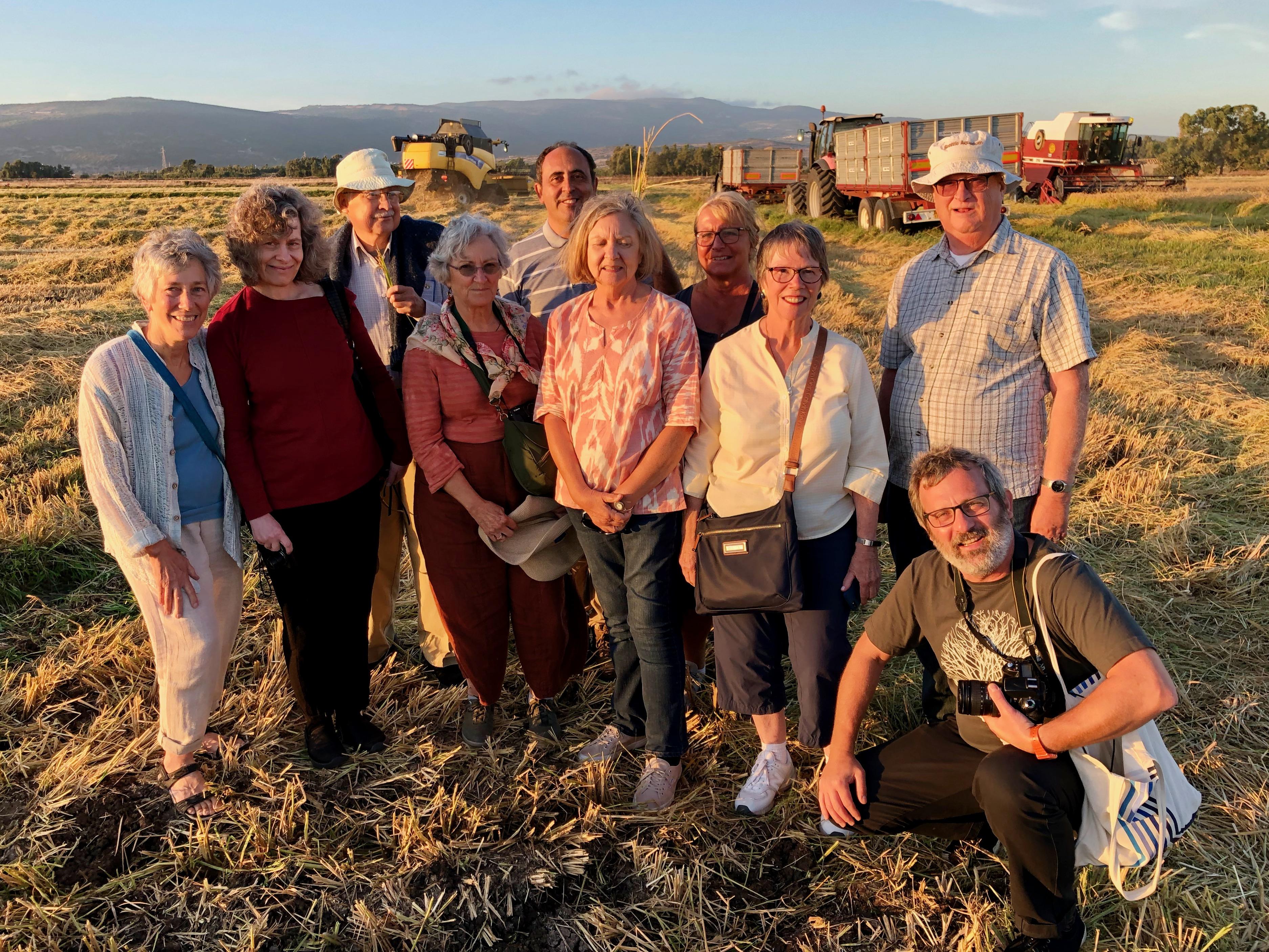 Get a Chance to Try the Special Wine of Oristano
A wine with ancient roots, the Vernaccia di Oristano (located in the central-western part of the island of Sardinia) is a fascinating, intense and full-bodied wine that is a serious delight to the palate, yet isn't well known worldwide. While some say that it is reminiscent of sherry due to its method of production - the wine is matured in barrels that are not completely filled, which allows a layer of flor yeast to form on top – it still carries its own distinct personality. It is also the first wine from Sardinia that was awarded DOC status including the fortified liquoroso designation.
Deep dive into Piero della Francesca's Cultural Gems
Come to Tuscany and you'll likely feel the need to visit the most important museums, Uffizi Gallery and Accademia but, of course, there is so much more. Erica has wisely avoided the top cultural highlights to showcase another bombshell artist, Piero della Francesca. He was known to have used his mathematical prowess to create a sense of perspective in his work that was remarkably revolutionary in its time. During this Tuscan tour, you will be able to explore both Arezzo and Sansepolcro, along the Piero trail. One of his greatest works "The Resurrection" is a fresco painting dating back to the 1460s in the Palazzo della Residenza in Sansepolcro. In the fresco, the figure of Christ is at the center of the scene, facing the viewer while Christ triumphs over the darkness of the tomb and the ignorance of men, which is considered both a civic symbol and a sacred icon.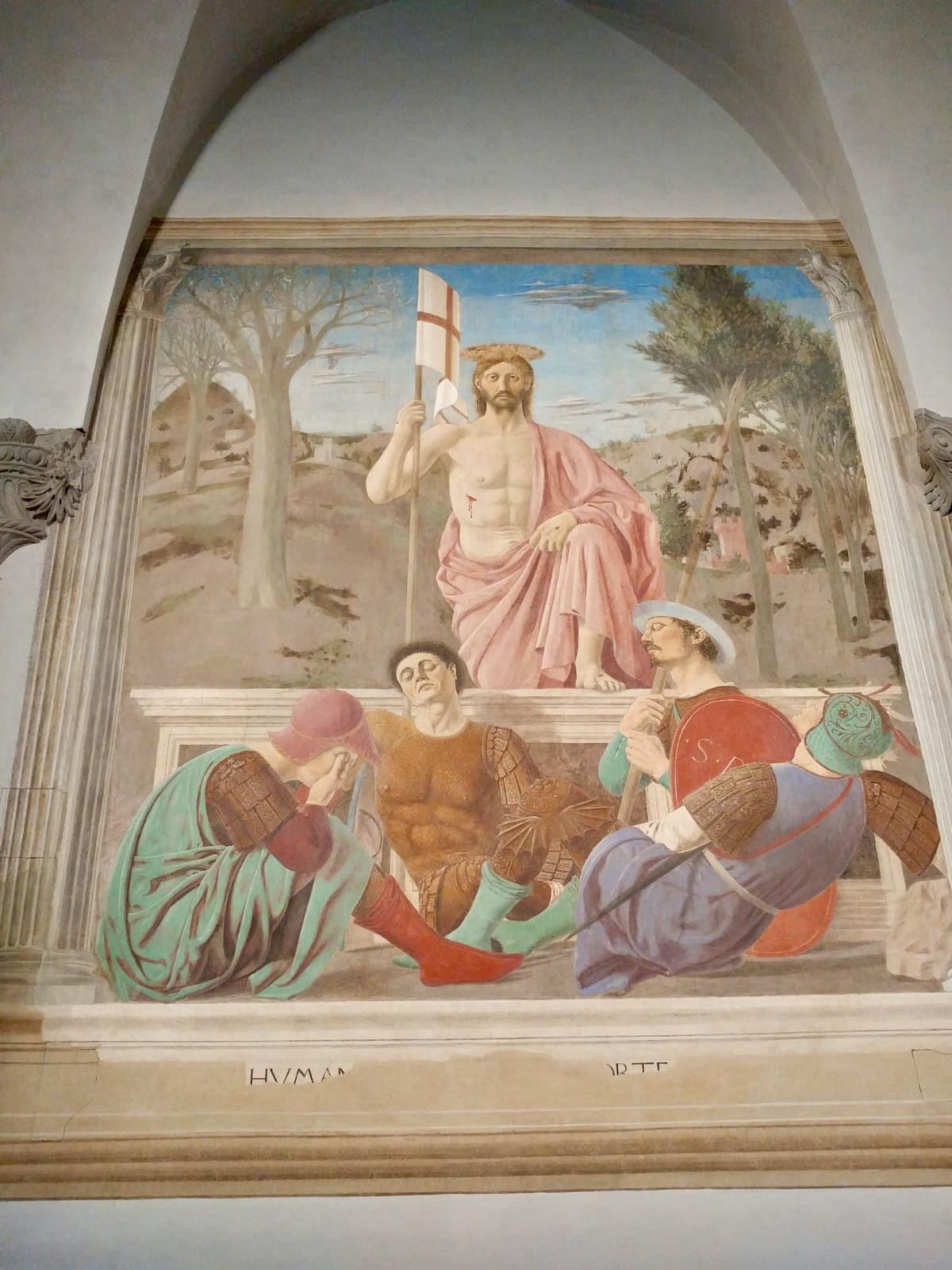 Leap into life in Lucca and rural Tuscany
Sure, you've likely been to Florence and Pisa but what about Lucca, the birthplace of the great Italian opera composer, Giacomo Puccini? And the rest of Tuscany? There is so much to see here and one of the best ways to get a more authentic feel of the region is to head away from the crowds to the rural tranquility of places like the Valtiberina (Tiber Valley). Few travelers know Tuscany's southeastern corner but it is incredibly important for the region's culture and history. Within a few square kilometers, there is the birthplace of Michelangelo and Piero della Francesca, the early cultivation of tobacco in Italy and a once flourishing smuggling economy, all set against an exquisite mountainous backdrop worth discovering with a local expert. 
Enjoy tours and courses in rural Italy that you won't find in any guidebook. Sapori & Saperi offers escorted small group experiences to get to know traditional food producers and artisans. Courses in cheese, salumi, gelato and olive oil are always included along with delicious food and wine every day. Act fast as her Tuscany and Sardinia tours are almost fully booked!