What's happening in Italy this July? John Bensalhia picks 10 examples of sunny Italian festivals!
Bringing a wave of good weather and sunny optimism, it's no surprise that July is a favourite season of many. For Italy, the Summer season means plenty of excellent events and festivals. Here are 10 Summery examples which will hopefully appeal to all ages and all tastes. So get ready peoples, here comes Summer!
PARTY LIKE IT'S 1999
The Notte Rosa - Adriatic Riviera, From 1st July 2016
Think of New Year's Eve, and you will very likely come up with the date of 31st December. A time for many of bitterly cold temperatures, rain, snow and wind. Blue faces and chattering teeth for everyone!
But in Italy, a certain kind of New Year's Eve event is held in high Summer. Notte Rosa – or Pink Night – is held along the Adriatic Riviera on a hot July Saturday. Like New Year's Eve, the emphasis is on partying (as a wise man once claimed) like it's 1999. Among the celebrating areas are Ravenna, Rimini, and Riccione – and for the first time this year, the event will also take place along the Marche coastline.
The Notte Rosa offers a bustling but safe and pleasant ambience for all to enjoy. You can take advantage of the bars, restaurants and shops that will be open those few extra hours until midnight. Theatre shows, singers, DJ sets, classical performances, plus many more will keep visitors entertained in an unmissable event that thinks pink.
TRY A LITTLE LUCCA
Lucca Summer Festival, Lucca, Till 20th July 2016
Now in its 19th edition this year, Lucca Summer Festival continues to add to its bulging contacts book with a starry line-up for 2016.
Held in the city centre of Lucca in Tuscany, the Summer Festival spans the weeks between 2nd June and 20th July. A slew of musical acts will grace the historical stages of Ampitheatre Square, the Piazza Napoleone and Piazza San Martino.
So who's due to perform this year? Two classic soul acts are lined up – Lionel Richie will get the audience partying all night long, while Earth Wind and Fire are sure to perform classic hits such as Fantasy and After The Love Has Gone.
A number of iconic singers from the 1960s and 1970s are set to appear, including Van Morrison, Tom Jones and Neil Young, who continue to reach out to established fan bases and new audiences alike. Also on the menu are Beth Hart, Simply Red and Anastacia. All in all, an impressive line-up that reads like the perfect Summer soundtrack.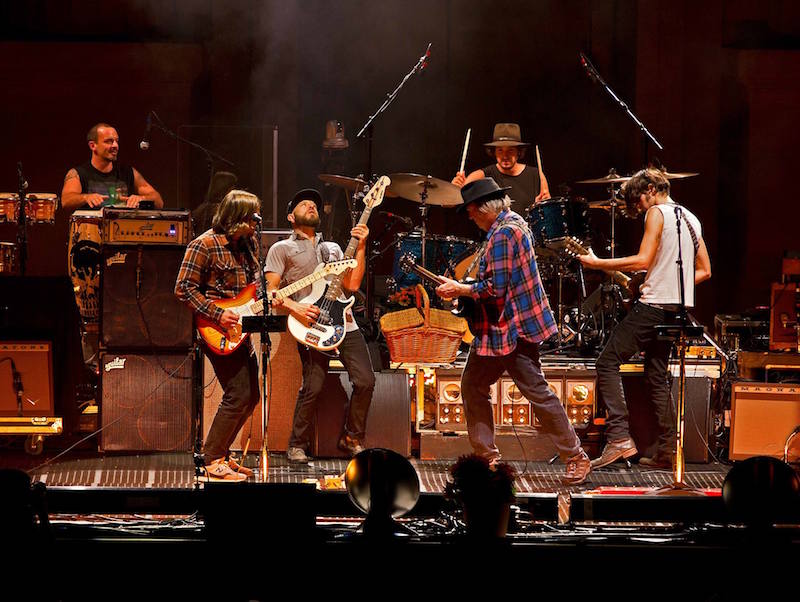 Photo credit: Lucca Summer Festival 
SEE THE KINGS OF THE SAND CASTLE
Sculture di Sabbia, Jesolo, Throughout July 2016
Sand. A material guaranteed to conjure up good times for the Summer. Head on down to your local beach and either pull up a rug to chill out or dig out that bucket and spade to make yourself king or queen of the sandcastle.
But the city of Jesolo will also play host to Sculture di Sabbia this Summer. This is an exhibition of superb sand sculptures – created by various international sculptors who will each bring their own unique sense of style to this event. Each of these will provide a journey through some of the most amazing capitals in Europe.
Among the artists will be the UK's Richard Buckle, Japan's Katsuiko Chaen, Russia's Mylnikov Pavel and Nikolay Torkhov, and Germany's Johanna Handscheidt. The work will also be supported by a six-strong team from the Art School M.Guggenheim Venice led by Professor Marco Lorusso.
REVERED IN RAVELLO
Ravello Festival – Ravello, Throughout July 2016 (TBC)
One of the most revered Summer music festivals in Italy takes place in the splendid hilltop town of Ravello.
The Ravello Festival will be in its 64th edition this year and is due to serve up some excellent evening performances of music. Many of these occur at the awesome Villa Rufolo location, which ensures that guests are not only in for a musical treat, but a visual one as well as they can admire some spectacular views.
What's in store this year? Well, there will be a tribute to all things Tchaikovsky from the St Petersburg Philharmonic Orchestra, who will also be playing the music of Khachaturian, Rachmaninoff, and Rimsky-Korsakov in a separate show. If you're more of a fan of jazz music, then artists including Egberto Gismonti & Maria Joao  plus Maria Pia De Vito and Burnogualà Ensemble can oblige as they participate in the Jazz Voices of Europe shows. There will also be a Shakespeare flavour this year with a night devoted to a work loosely based on The Tempest and a full performance of A Midsummer Night's Dream.
GO CULTURAL WITH ESTATE ROMANA
Estate Romana – Rome, Throughout July 2016
One of the annual events of the Summer that promises great things for its region is Estate Romana – an initiative that brings together all kinds of cultural initiatives, whether it's art shows, musical performances or guided tours.
For movie buffs, there will be special screenings of classic films. Young ones will be delighted to know that there will be screenings of legendary Disney movies such as Toy Story and 101 Dalmatians. Older fans will be able to see some great films which include The pap'occhio and Le Bal.
Music fans are also in for a treat – whatever your favourite music is, there's bound to be something here to suit. Lionel Richie and Neil Young are due to perform at Caracalla's Thermal Baths on 14th and 15th July respectively. The Romarock Festival is also bursting at the seams with rock legends including Bruce Springsteen, Iron Maiden and Pink Floyd's David Gilmour. Also tuning up in Rome this month will be Cyndi Lauper, Graham Nash and Laura Pausini.
WITNESS THE COLOUR OF CONSTANTINE
L'Ardia di San Constantino - Sedilo, Sardinia, Italy, 3rd - 5th July 2016 (TBC)
While big tourist crowds can create an atmosphere for some, for others it can be a little overwhelming.
Fortunately, there are more intimate events that take place in the Summer which still provide a great, memorable occasion. L'Ardia di San Constantino is one such example, which occurs in Sedilo in Sardinia in the early part of July.
This is a festival that draws its inspiration from the victory of Constantine in Rome with a colourful re-enactment. The centrepiece of this is the horse race which commences on a hill outside of the Sanctuario di San Constantino. This race includes a man chosen to depict Constantine, as well as flag bearers and a herd bringing up the rear. Once the horsemen and the Constantine representative arrive at the sanctuary, they then complete (respectively) seven and six circuits – with each circuit getting a blessing by the local priest. Another race takes place the following day, with the locals taking part before heading to the house of the priest for some wine and pastries.
HEAR THE SUMMERY SOUNDS OF JAZZ
Umbria Jazz Festival - Perugia, 8th - 17th July 2016
If there's one type of music that always sums up Summer to me, then it's jazz.
On a lazy sunny day, there's nothing quite like chilling out with a beer and some Herbie Hancock or Miles Davis on the iPod.
Umbria has its very own big jazz event in the Summer with the annual festival coming to you between 8th and 17th July. This year looks set to be a particularly funky one – just look at some of the big names appearing! George Clinton Parliament Funkadelic! Pat Metheny and Ron Carter! Buddy Guy! Plus many more classic acts including Diana Krall, Marcus Miller and also a special 75th birthday celebration for Chick Corea. Kick back, relax and appreciate some of the top names in jazz music coming to Italy this Summer.
ENJOY THE CLASSICS
Emilia Romagna Festival - 16th July - 11th September 2016
If you're a fan of classical music, then the Emilia Romagna Festival is for you.
The annual festival is the region's biggest Summer festival devoted to classical music and occurs between the months of July and September – this year is scheduled to run between 16th July and 11th September.
Combining a mix of notable works by classical music legends and contemporary artists, the Emilia Romagna Festival will boast around 40 events taking place in the provinces of Bologna, Ravenna, Ferrara, Forli and Cesena. Past visitors have included Ute Lemper, Philip Glass and  José Carreras.
The 16th edition of this highly acclaimed festival will be focusing on classical musician Johann Sebastian Bach, and will also include musical pieces inspired by Bach. The event will be heralded on 29th June, which will be a special preview, and will include an appearance by Elio e le Storie Tese, who will be performing some of their best-known hits.
FEEL THE FULL FORCE OF FESTA DEL REDENTORE
Festa del Redentore, Venice, 16th - 17th July 2016
Heating up Venice will be the annual Festa del Redentore event which this year takes place over the weekend of 16th and 17th July.
Once upon a time, the event was originally designed to mark thanks for the end of the plague of the mid to late 1570s. Today, it's an event not to be missed as the celebrations are in full force on both days. A good number of visitors come to the Festa del Redentore to witness events such as the opening of the votive bridge that links the Zattere waterfront with the Redeemer Church (Church of the Redeemer) on the island of Giudecca, and the Regatta of the Redeemer.
Also worthy of note is the brilliant fireworks display that traditionally takes place on the Saturday and illuminates St Mark's Basin – complete with party atmosphere! While the fireworks kick off late in the evening, it's worth saving your spot as early as possible to catch the best possible glimpse.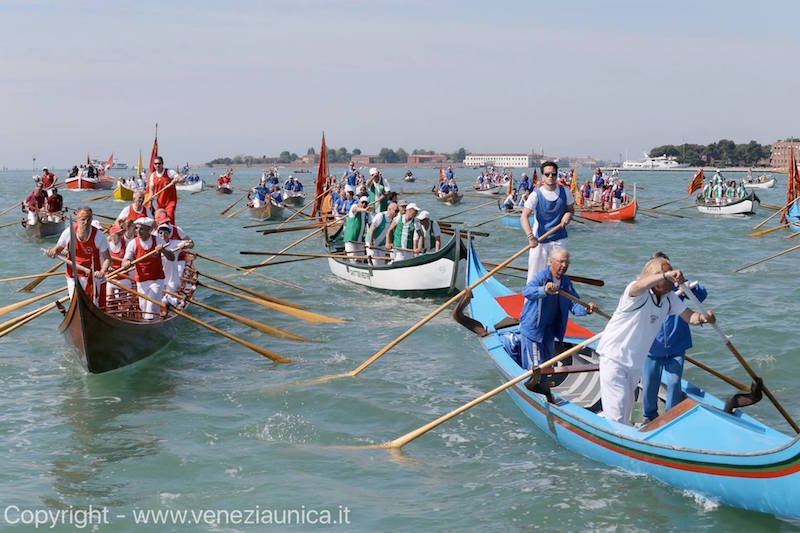 Photo credit: Venezia Unica 
SEE THE EFFECT
Effeto Venezia, 27th - 31st July 2016
The Venice Effect! A colourful and bold moniker that's highly apt for a much-loved and memorable Summer festival that traditionally takes place at the height of the season in late July.
This event offers all kinds of initiatives – including performances of music and the theatre, and exhibitions. Showcasing the best of the local talent, this delightful Summer festival sees the District La Venezia packed full of stalls devoted to fine foods and wines, crafts and antiques.
This year's festival is said to have a theme of the 'Urban Decorum' or 'taking care of the city as a common good'. There will be plenty of unmissable things to see and do at this year's festival – and if you're looking for refreshment, then the local bars and restaurants will have outside tables and stalls so that you can soak up the ambience to your heart's content.
SaveSave