Carol King selects some of the best Italian gelato flavours.
Everyone has a favourite ice cream flavour. Chocolate is the undisputed king of ice creams, while classics like hazelnut, lemon, strawberry, coffee, vanilla and pistachio are also popular. Go to any Italian
gelateria
(ice-cream parlour) and you will be spoilt for choice, feeling like you are in "gelato heaven!" But how can you choose when standing in front of dozens of interesting flavours? Most
gelaterie
divide their counter in two parts, one area for "frutta", fruit flavoured gelato like lemon, melon or peach, and the other part for "creme", creamy gelato like chocolate, pistachio or hazelnut.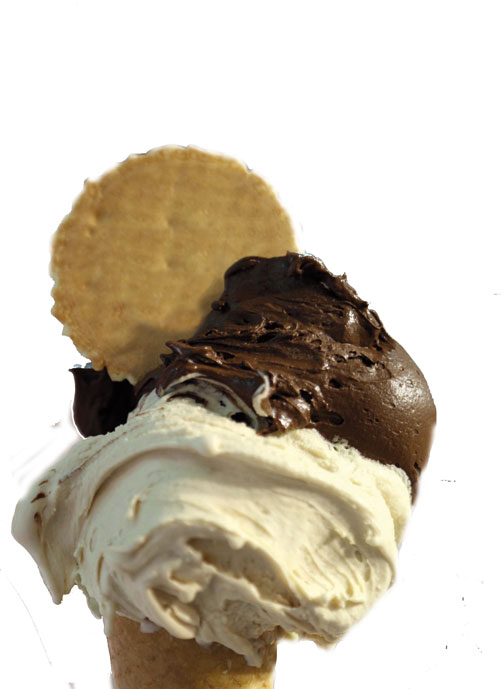 You can buy ice cream in Italy to eat in a
cono
(cone). However, homemade Italian gelato is soft in texture and, when it is hot, you may regret doing so when it starts running. To be on the safe side, ask for a
coppetta
(small cup). They come in various sizes with a small plastic spoon. If you want to take some gelato home, you can also order it by weight and the ice-cream seller will put it in a
vaschetta
(tub). Remember that you don't have to order just one flavour at a time: many Italians order two at once and vendors are happy to advise on what makes for a good combination.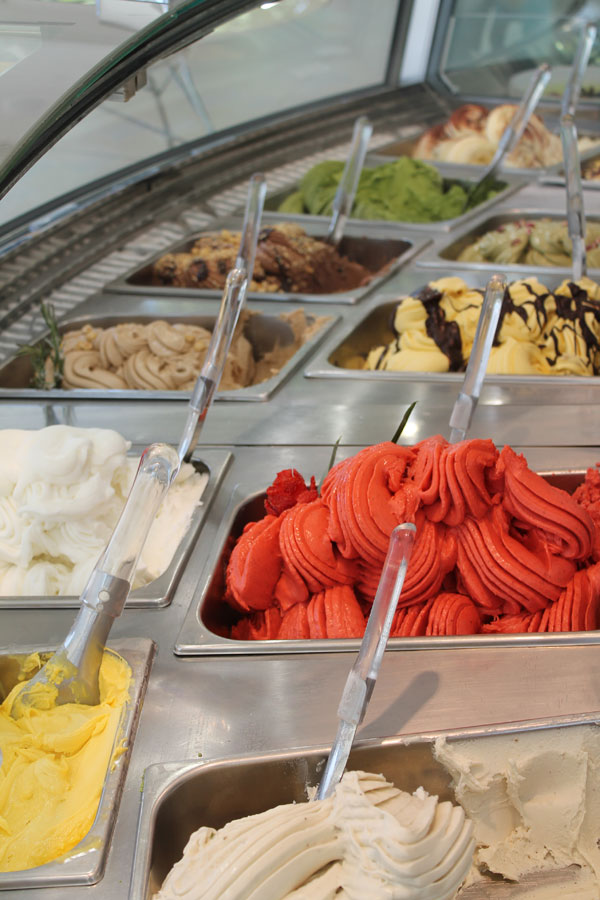 Many gelato flavours in the "creme" area of the shop counter, have "mysterious names" like Bacio or Sette Veli that do not reveal much about the ingredients. If you do not have time to do the research, then the following guide will help you the next time you are faced with what ice cream to choose. You can always ask the ice-cream seller if you can taste an ice cream before choosing and the vendor will put a small amount on a spoon to try some.
Bacio
Bacio means 'kiss' and is the perfect way to describe the combination of chocolate and hazelnut that goes into making this gelato. Pale brown in colour, it has a rich chocolate flavour tempered by the nutty taste of hazelnut praline – and in some cases – real hazelnuts.
Sette Veli
Sette veli, or seven veils, gelato is a chocolate lover's dream. Its name refers to the Biblical story of the seductive dance of the seven veils performed by Salome for Herod. Sette veli cake is most associated with Palermo in Sicily, although it is found throughout Italy. Sette veli gelato is a combination of different kinds of chocolate from dark to light, hazelnut praline and crunchy biscuits. Like the cake, the ice cream is made in alternating chocolate and nut layers, topped by tiny biscuits. Incredibly rich in flavours, sette veli gelato is a taste sensation as the crispy texture of tiny biscuits gives way to soft, thick creamy chocolate.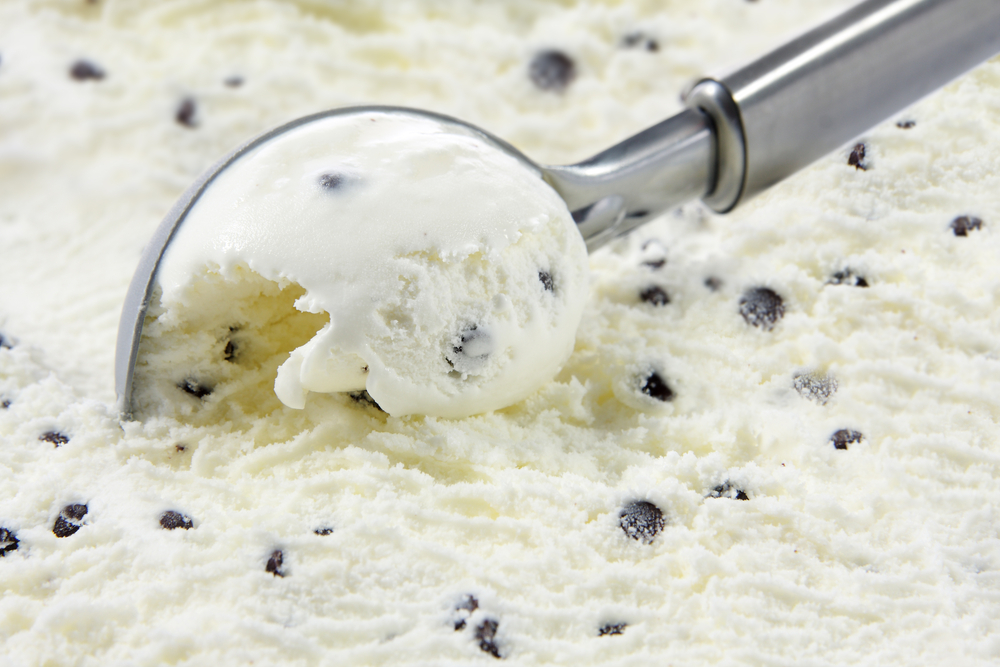 Stracciatella
In Italian, stracciatella can refer to a type of soup with egg or cheese, as well as chocolate-chip ice cream. However, homemade stracciatella does not taste like mass-produced chocolate-chip ice cream; rather, it is a light vanilla ice cream packed with slivers or chunks of chocolate. A combination of both tastes and textures, stracciatella helps you cool down on a hot summer's day and satisfy a desire for chocolate.
Tartufo
Tartufo is Italian for "truffle". However, in the world of desserts, it usually refers to a small ball of gelato made from two flavours covered with a chocolate shell. There are numerous combinations, often using chocolate and hazelnut ice cream, covered with nuts like pistachio or almond and even chocolate shavings, and sometimes the centre contains a liqueur, fruit or fruit syrup. According to tradition, the idea of a tartufo originated in France after the French Revolution and the chocolate confections were made to resemble savoury truffles. In Italy, the
tartufo
came to prominence after 1943 when ice-cream makers in Pizzo, Calabria, created a tartufo gelato to impress a noble visiting from Piedmont, the future king, Prince Umberto of Savoy. Piedmont is famous for its truffles and the tartufo gelato was an attempt to combine the northern love of truffles and southern skill in making desserts in his honour. However, tartufo gelato does not just come as
bombaZuppa Inglese The English translation of zuppa inglese is "English soup". The origin of the phrase is uncertain, but it is thought to stem from the 16th century, when the rulers of Ferrara, the Dukes of Este, asked their cooks to recreate the English trifle that the nobles had sampled at the English royal court. Zuppa inglese is a dessert based on sponge cake, egg custard and a scarlet-coloured aromatic liqueur, Alchermes. It's also a popular ice-cream flavour that is yellow in colour, with a rich taste and creamy texture. Recipes vary but the main ingredients are milk, cream, egg yolks, sugar, a dash of Alchermes and bits of sponge cake.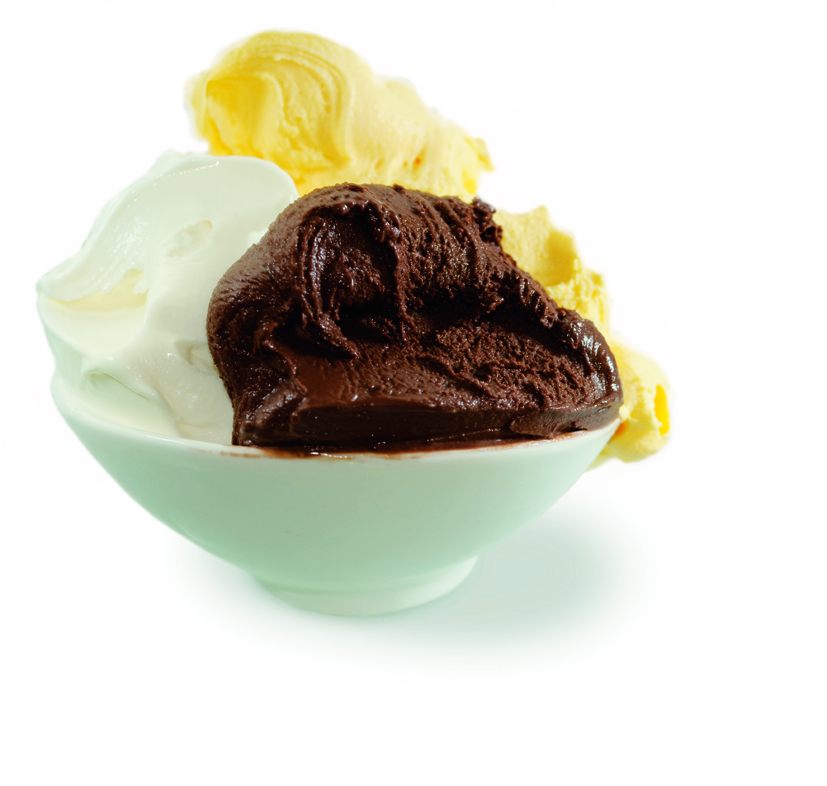 Want to learn more about gelato? Check out Italy Magazine's feature, Gelato: Pleasure and Business /italy-featured/italian-ice-cream/gelato-pleasure-and-business Want to practice your Italian language skills while learning about gelato? Read our Dual Language article, Dual Language - Gelato Italiano - Italian Ice Cream here: /learn-italian-language/dual-language/gelato-italiano