Summer 2020 is hotter than ever in Italy. Well, to be honest the actual temperatures range from average to extremely hot in the city, tolerable at the seaside, and delightfully chilly at night up in the mountains – but if we speak about where to eat great food this difficult year at least that provides some positive news to get excited about no matter how hot it is. 
Many restaurants with no al fresco (outdoor) options have opted to launch alternative summer locations this year or had their chefs run temporary pop-up events or one-shot dinner collaborations. This year, to abide by social distancing and avoid large gatherings, this trend is rightfully exploding in popularity and examples can be found across the boot. Here are some of the most interesting temporary locations, collaborations or pop-up restaurants that you don't want to miss this summer in Italy.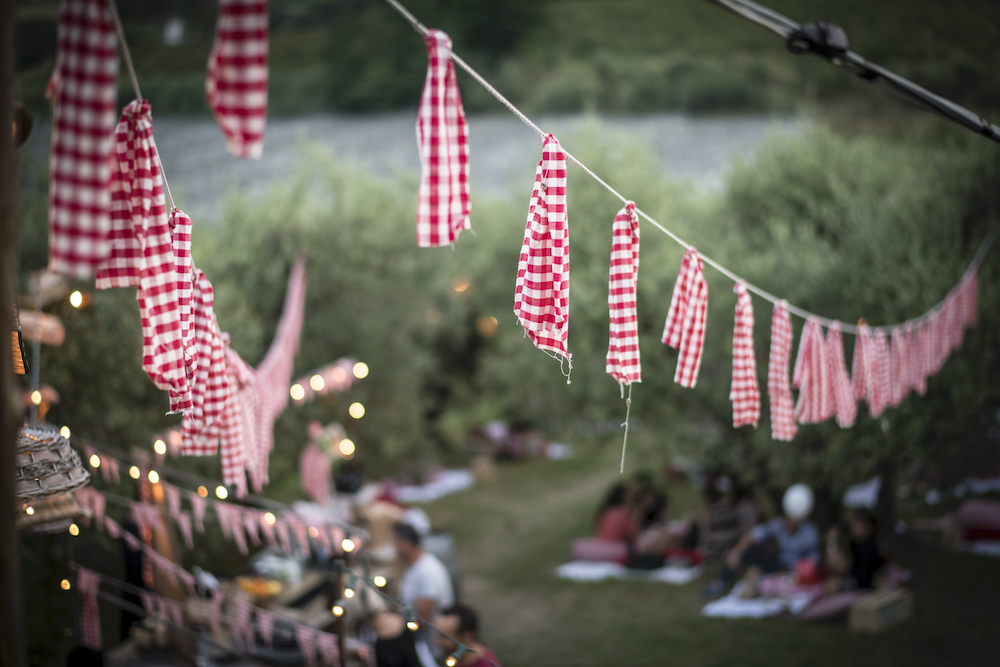 Summer in the city

Rome's hot topic for this summer seems to be pizza. And while the capital city never lacks for good places to eat this beloved dish, there are many temporary locations you should not miss. The forward-thinking team of Retrobottega (consisting of chefs Giuseppe Lo Iudice and Alessandro Miocchi's creature who normally serve excellent contemporary cuisine in a casual setting) have decided to turn the restaurant into a pizzeria – Retropizza – baking excellent pies with traditional toppings as well as "nostalgic" ones inspired by the restaurant's style, including amazing fried bites.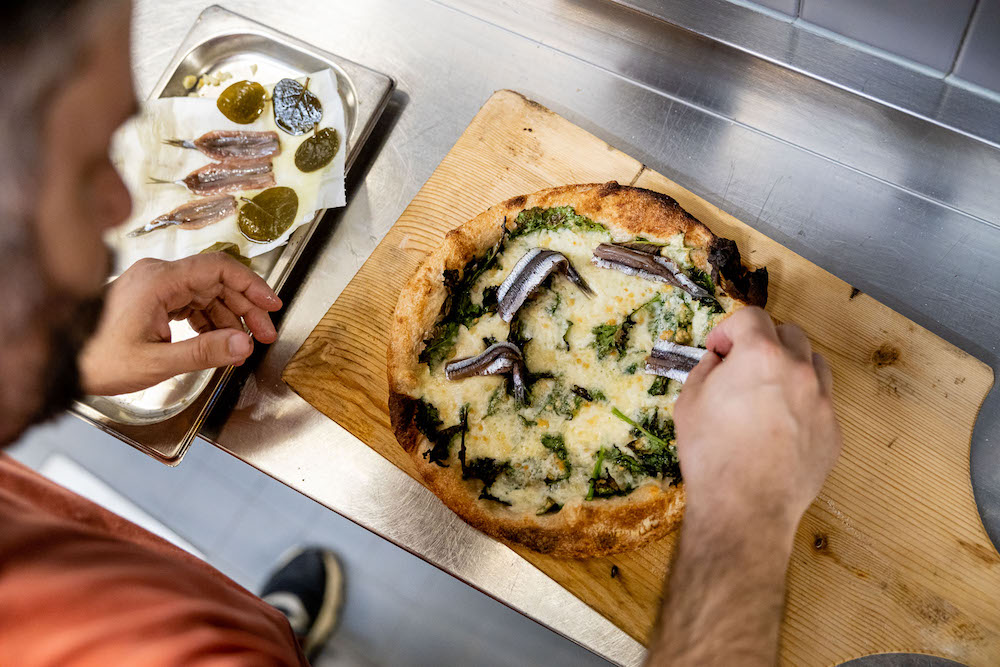 Alessandro Roscioli, who runs the acclaimed, tiny Salumeria Roscioli near Campo de' Fiori, launched the summer side-project Rosciolino at the spacious sport club Playa Pisana, bringing along the house's signature dishes such as carbonara and cacio e pepe as well as the fluffy and tasty pizzas from Luca Issa's Piccolo Buco, who recently joined the team. While it is the thin and crusty traditional "pizza romana" that remains the main feature at the brand-new Pizzeria Elementare at Parco Appio, it has proved so successful that the sign will outlive the actual location, moving to a permanent one in Trastevere (where Bir&Fud now is) by September.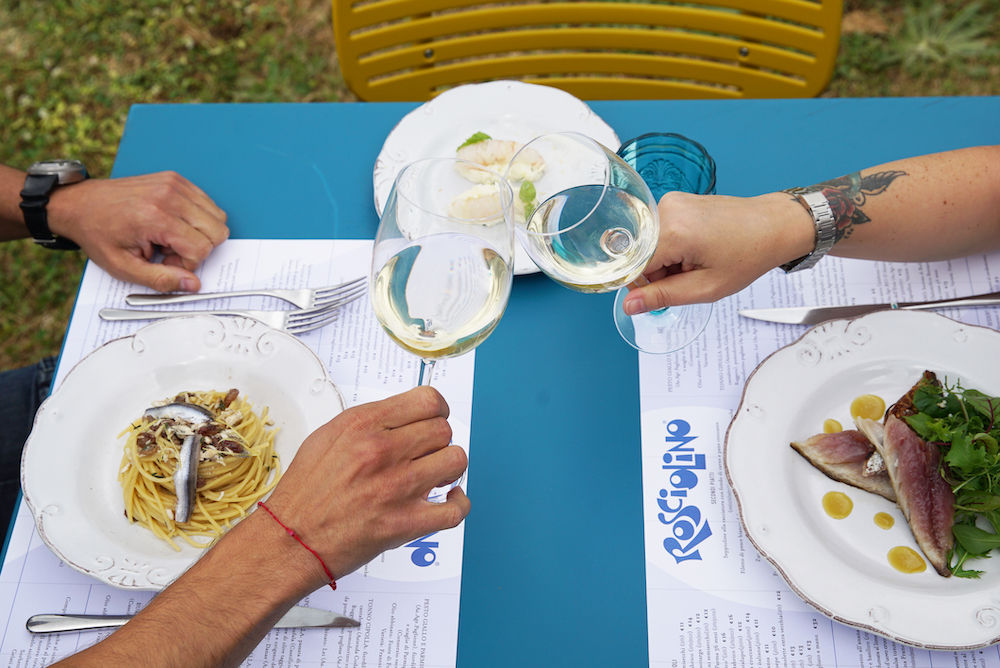 In Milan, the place to go is chef Yoji Tokuyoshi's Bentōteca, temporarily hosted in the same venue where his eponymous one Michelin star restaurant was operating. The menu, modified for delivery during Italy's lockdown, is more simple but not any less interesting, featuring veal tongue katsusando, tempura udon, dashi braised duck and trout and more, including aperitivo options. 

In Verona, Giancarlo Perbellini, who has two stars at his Casa Perbellini restaurant, has launched his Giancarlo Perbellini Pop Up, hosted until September by the Venti&Trenta Osteria in the city's historic center, with three set menu options (small, medium and large, ranging from 65 to 95 euro) and serving constantly changing dishes and original drinks born by the partnership with the American bar Spaccio Spiriti Alimenti & Diversi in Senigallia, Marche. 

Venice has its own gourmet pop-up, too. The bright and stylish Hostaria in Certosa is set up in the Certosa island by the Alaimo brothers (who boast three Michelin stars at their restaurant in Rubano) together with the Venetian nautical entrepreneur Alberto Sonino. Until September they will offer breakfast, lunch, aperitifs and dinner with a flawless interpretation of the lagoons classic and original recipes. 
Expect dishes such as Venetian octopus with garlic, extra virgin olive oil, lemon, parsley and boiled potatoes, linguine with Bavarian butter and "Cru" Asetra caviar or grilled anchovies with fennel fronds, tomato au gratin and salad with dark balsamic condiment, also available to take away. 
In Florence, while the lovely venue at Serre Torrigiani in Piazzetta remained closed this year, they are offering something even better for drinks and dinner – as well as cultural happenings. Patrons can enjoy their beautiful pop up in the stunning summer garden of Serre Torrigiani in via Gusciana, inside one of Europe's largest private gardens Giardino Torrigiani. 
Beachside or Lakeside: You Have Options 

The Sicilian southern coast is typically neglected by gourmet travellers except for Pino Cuttaia's La Madia in Licata which has turned out to be the most interesting foodie destination this summer. Since many of its beachfront resorts have been happily "conquered" by famous chefs and restaurants: Cuttaia himself launched his brand new Uovodiseppiaamare – a "daily restaurant" hosted at lido Miramare on the sea shore near Licata, featuring traditional Sicilian street food and traditional fish recipes. 
Instead, Giancarlo Perbellini brings his "democratic" cuisine to the contemporary, sustainable spot, Locanda Perbellini al Mare, on Bovo beach, not too far from the stunning ancient temples of Agrigento.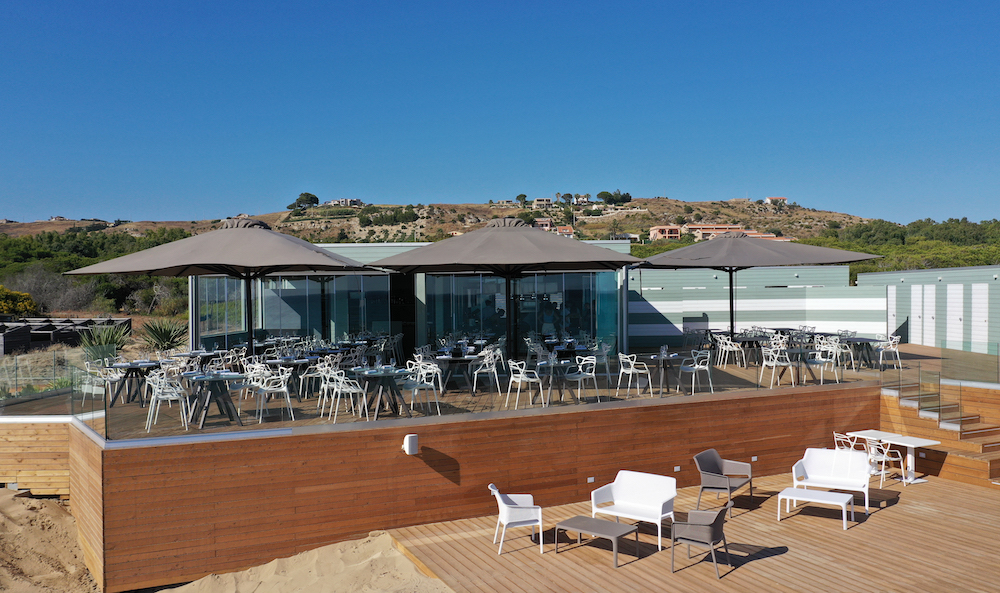 And the Roman acclaimed restaurant Marzapane – whose owner Mario Sansone was born in Sicily, settled in the cute OceanoMare lido on the beach of San Leone, where young chef Francesco Capuzzo Dolcetta easily turned from meat and game to the catch of the day to create seriously mouth-watering dishes.

In Tuscany, the notable beach of Capalbio, a long-time favorite retreat for the elite, welcomed new management at La Dogana beach club which was taken over by Enoteca La Torre group (who also run a Michelin starred restaurant in Rome and a national catering company). Until late autumn the lovely, shabby-chic venue will serve salads and sandwiches, drinks and snack and tasty seafood classics, all with an original touch.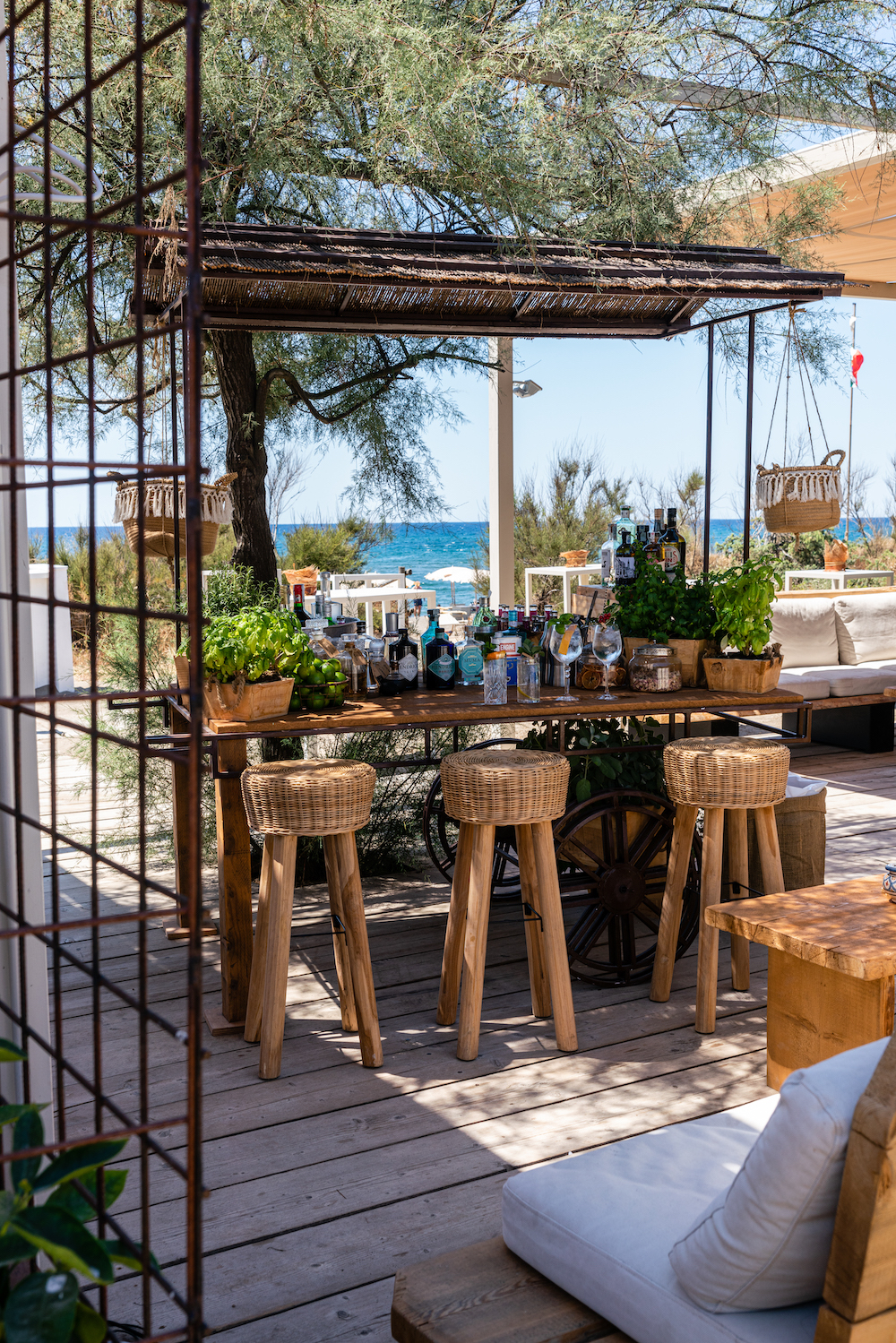 The shores of Italy's lakes offer something quite special as well: while Garda lake hosts chef Viviana Varese's informal pop-up VIVA La Terrazza (in Manerba, on the terrace of the Dalie e Fagioli restaurant) on her away game from Milan until October 15th, the acclaimed Milanese "all fish format" of Langosteria has landed on the lakefront of Como at the temporary restaurant hosted at the luxury hotel Mandarin Oriental, Lago di Como.
The countryside and mountain escape

For those desperately seeking fresh air, Italy's countryside and mountains have their temporary culinary perks. In Campania, near Caserta, chef Rosanna Marziale moved her feisty menu – with mozzarella playing a key role – from her urban restaurant Le Colonne to the charming and verdant country house San Bartolomeo, which typically is reserved for hosting weddings and ceremonies. 

In Lombardy, the Cerea family, running the 3 Michelin star restaurant Da Vittorio and the elegant hotel La Dimora in Brusaporto (not far from Bergamo) launched the open-air pop-up DaV La Cantalupa. Until September 5th, patrons can enjoyed pizza and grilled dishes by the pool, yet the menu also features lavish antipasti (appetizers) and the acclaimed pasta dish paccheri alla Vittorio. 

In Cortina d'Ampezzo, the posh ski destination in the Venetian Dolomites, is home to the elegant hotel Cristallo Resort & Spa offering a summer menu designed by chef Marco Pinelli who will be joined until September 13th, by the gorgeous "gourmet" pizzas signed by Simone Padoan, owner and pizzaiolo at the multi-awarded I Tigli a San Bonifacio di Verona. Be sure not to miss the Ampezzana, created with local ingredients such as speck and porcini mushrooms.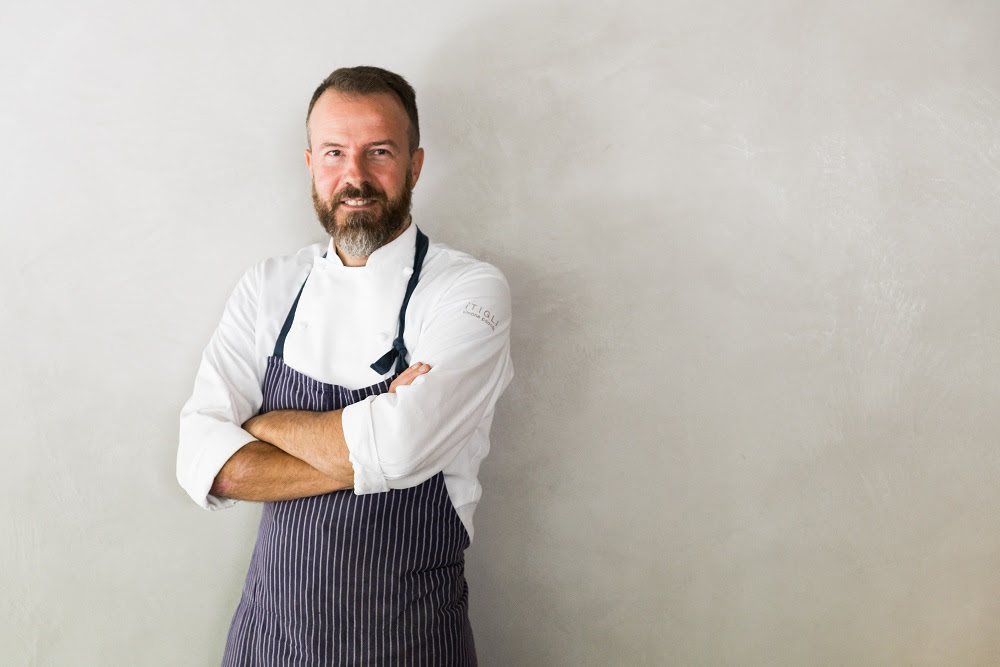 Not Your Average Picnic

Picnics have come back with gusto this summer and for good reason. Many wine cellars are taking advantage of the vines to host bag lunches among the vineyards, while the newest trend seems to use the natural distance set by the old olive groves to establish the right social distancing measures and provide a little natural shade. 
Our favorites? Scamporella in Romagna, near Cesena (hosted since 2014 by Terre dei Giunchi cellar) is displaying a romantic and stylish picnic setup every Thursday and Saturday until August 27th, plus some special dates for the "Amici ai fornelli" format, showcasing their renowned chef who will cook a selection of curated dishes served under the trees. And the brand new Selvatica, in Cilento near Vallo della Lucania, offers a similar proposal (and featuring live music or Dj-sets and drinks) in a different setting. A farm and cheese factory Le Starze, who is known for their delicious "mozzarella nella mortella", was chosen by the three young organizers Veronica Ripoli, Vera Masarone, Mario Di Bartolomeo to host the Friday event which involves local chefs, products and wines. 
These options provide the perfect way to enjoy summer – and food – under the stars. Stay safe!