While international leisure travel is still limited, hopes are high that we may be free to move across countries again soon. As we anxiously await for good news, we want to help you keep those travel dreams alive! So we've asked our talented writers to share with you where they hope to go in Italy in 2021. Read on for some travel inspiration. 
John Bensalhia - Discovering the art and beaches of Emilia-Romagna
I recently took up art again as a hobby. After 27-odd years of steering clear of drawing pads and pencils (when your A-Level teacher criticises you for having too distinctive a style that tends to stick), I finally decided to give drawing a go again. With the recent lockdowns, it's proven to be a hobby that's both enjoyable and therapeutic.
That's why I'm selecting Emilia-Romagna as the place I'd like to visit – in an ideal world, at least. Rediscovering the wonders of art means that places such as Ravenna, Ferrara and Modena are must-visit destinations. There are also some fantastic art museums and galleries to take a look at, including the Pinacoteca of Bologna. Emilia Romagna's art culture encompasses classic and contemporary art, providing plenty of inspiration for budding artists. 
As well as gathering inspiration from the various galleries, Emilia Romagna also offers a wealth of places to create your own art pieces. Lush countryside. Classic villages and towns. And let's not forget the beaches such as Playa del Sol and Altamarea Beach Village – which, incidentally, also offer wide open spaces and amenities for all the family, which, as a father of 2, would prove ideal.
With a glass of Lambrusco, there would be nothing better than soaking up the sights and relaxing in Emilia-Romagna – maybe one day, I'll get the chance.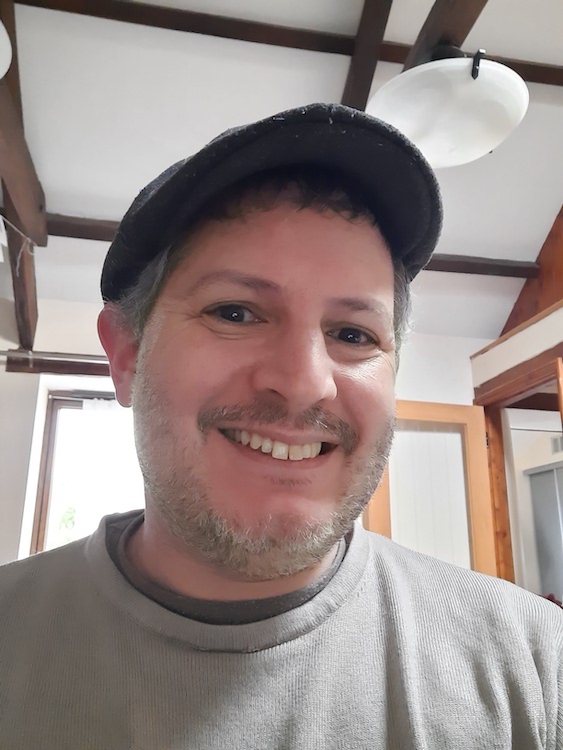 [John wants to rediscover the wonders of art in Emilia-Romagna - and relax on its beaches!]
+++++
Myra Robinson - In search of the unique (and Caravaggio) in Messina, Sicily
I hate that expression 'bucket list'. It sounds like things you want to throw away. However, I do have a destination I've always wanted to go to, and it's on my wish list. Having missed out on so much last year, I want to be adventurous again and make up for lost time. 
Over the years, I've visited Sicily several times and been to every part of the island – except one corner. I've never been to Messina. Why, you might reasonably ask, am I longing to go to a not-very-attractive busy port frequently battered by earthquakes and floods, and not an obvious tourist destination?
The answer is that it combines several things I love: something unique, something curious, and a great work of art by a favourite artist.
One of the most amazing things about Messina is getting there by rail. There are many famous bridges and tunnels which cross stretches of water, but hardly any places where the train actually follows the rails inside a ship, and emerges at the other side to be reconnected to land rails again to take you as far as Messina and beyond. (The intrepid traveller can take a train from Rome to Palermo without getting off – although it does take 11 hours.)
At the centre of Messina is the Piazza del Duomo, with its original cathedral of 1551 reconstructed after an earthquake. The bell tower is the main curiosity, with a mechanical clock using weights and counter weights to move golden figures in and out of niches.
One of Caravaggio's greatest paintings, the Adoration of the Shepherds (1609) can be found in Messina. He was a master painter of chiaroscuro (dark and light), equally famous, or perhaps infamous because of his violent temper and being on the run throughout Italy after committing murder and violent assaults. He painted religious scenes featuring figures in contemporary dress often against huge dark dramatic spaces.
The holy family is depicted as simple peasants, contrasting homespun authenticity with the miracle of the birth. This obviously very moving picture is one I'm prepared to travel over a thousand miles to see in 2021.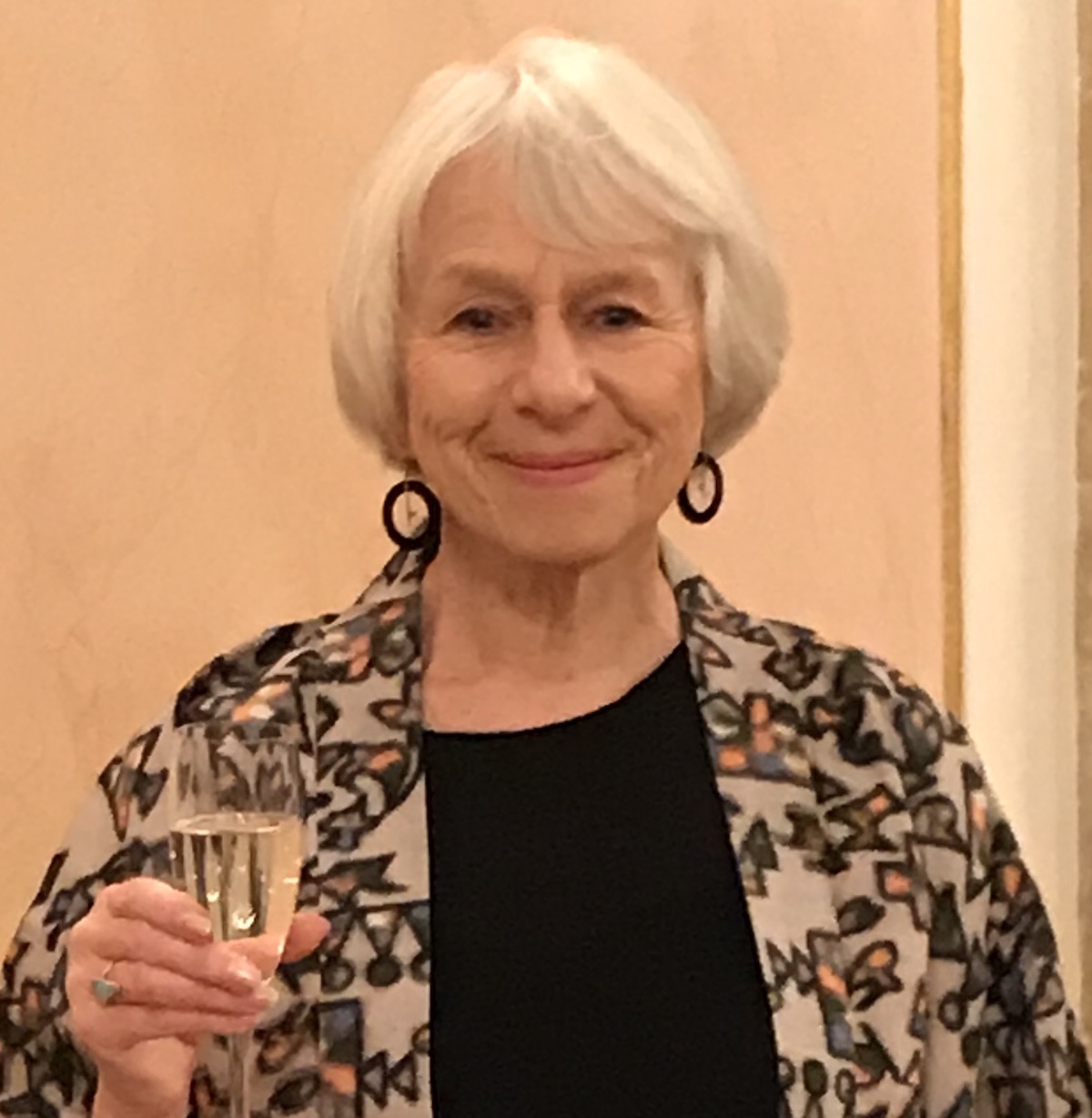 [Having missed out on so much last year, Myra wants to be adventurous again and make up for lost time.]
+++++
Laura Morelli, art historian and historical novelist - Investigating new Etruscan sites
My last trip to Italy—just before the pandemic—was focused on researching Etruscan art. One thing I love about studying the ancient Etruscans is that new discoveries happen all the time. In the last few years, archeologists have uncovered fascinating new Etruscan finds in Lazio, Tuscany, even on Sardinia and at Pompeii. I'm making a list of "new" Etruscan places I want to visit on my next trip so I can share them with my online students (lauramorelli.com/etruscans). I will probably base myself in Chiusi, since it's a rich repository of Etruscan culture with a wonderful museum. It's also easily accessible to many other Etruscan sites by train or car.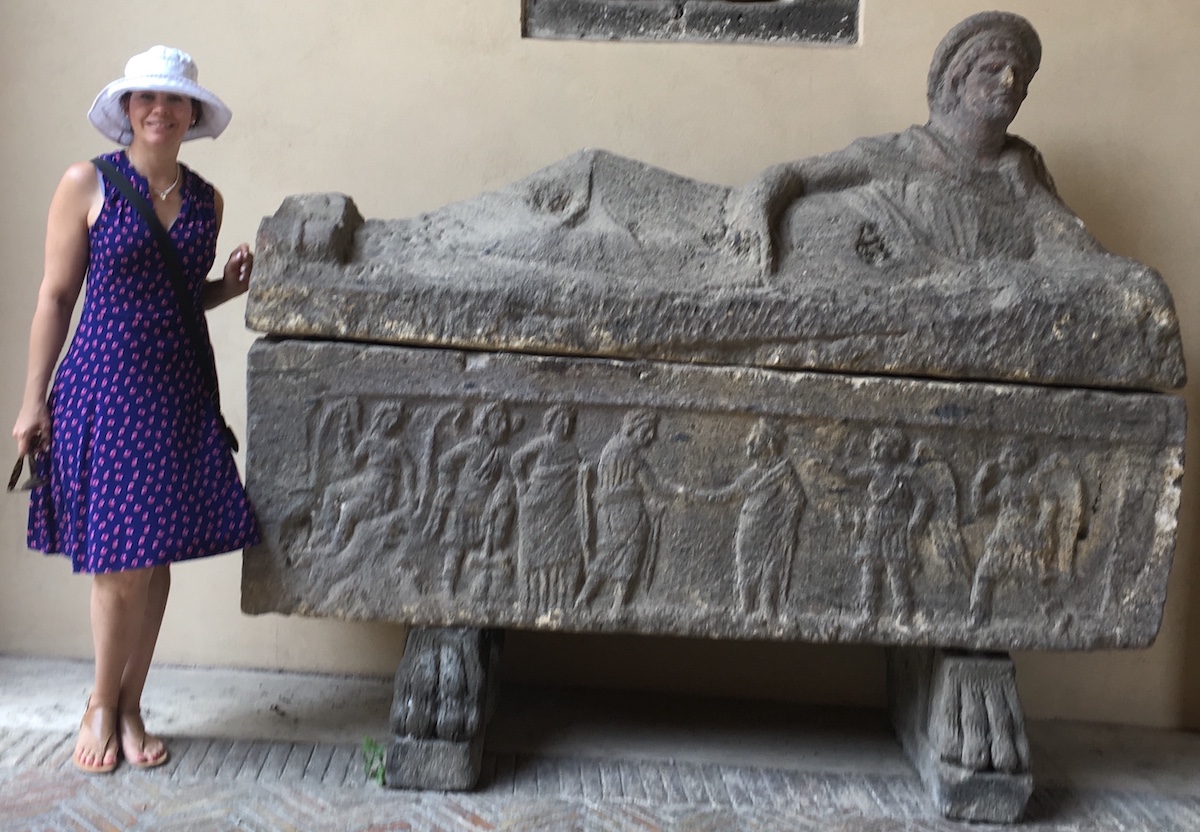 [Laura with a sarcophagus at the Tarquinia Museum.]
+++++
Domenica Marchetti - A return to the ancestral land, Abruzzo 
Just the prospect of returning to Italy for the first time in more than a year makes my heart soar. In the fall of 2021, work will be taking me to Liguria, where I'll be leading a culinary tour of Genoa, the Italian Riviera, and a slice of Emilia-Romagna. And from there I will be traveling down to the Cilento, the southern part of Campania, to co-lead a food writing workshop. I love both these places, as different as their landscapes, cultures, and culinary traditions are.
But even before traveling to those two destinations, I plan to spend a few days in Abruzzo, my mother's native region. Having just lost her recently, I want to return to Chieti, the city where she was born and raised, to spend some time walking around the old centro and viewing it through her eyes. I will also drive out to the coast to take in the blue waters of the Adriatic Sea, and then up into Gran Sasso mountain range, one of my mom's favorite places on Earth, to breathe the fresh mountain air, to listen to the stillness and the sounds, and to feel her spirit, which I know will be all around me.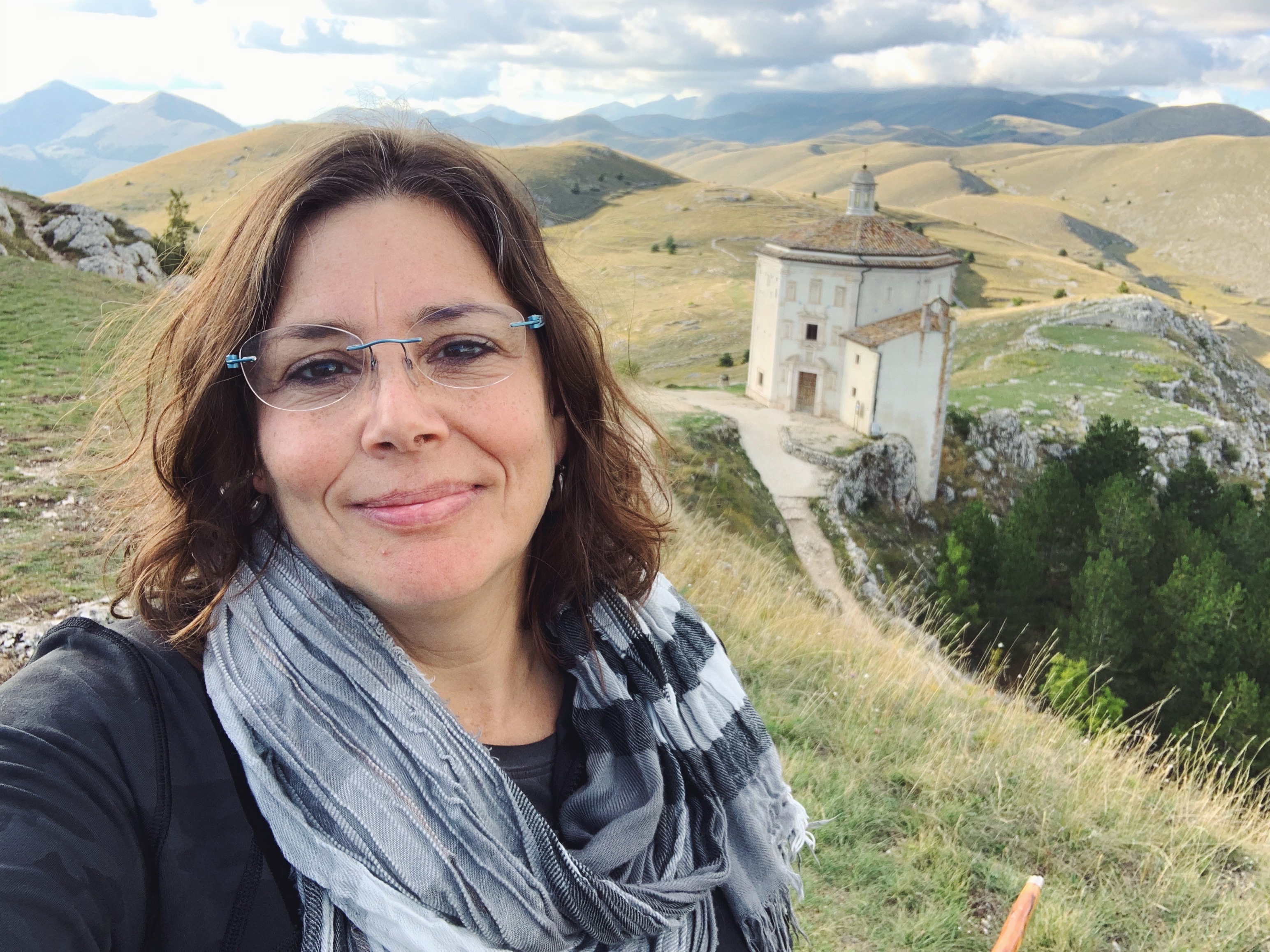 [Domenica at Rocca Calascio in Abruzzo, the region her mother came from.]
+++++
Jamie Mackay - Into the wild of Friuli Venezia Giulia
After months of being cooped up inside, I'm yearning to get out into nature. As soon as the Covid-19 crisis allows, hopefully towards the spring, my plan is to head straight to Friuli Venezia Giulia to explore the mountains along the Slovenian border. It's a region with great cities too. I spent the Christmas break reading Trieste and the Meaning of Nowhere by the recently deceased travel writer Jan Morris. It's one of my all-time favourite books about one of my all-time favourite cities. Italy's frontiers are fascinating melting pots of culture, with Greek, African, French and other influences all overlapping in different corners of the country. The Friulian capital, which feels Slavic and Austrian to this day, is a gourmand's paradise offering wonderful Venetian-style seafood, at an affordable price, as well as wonderful antipasti, like prosciutto di Sauris, and organic white wines. Everything you could ever want to clear your head after lockdown. 
[Ed. note: Jamie has recently launched a weekly newsletter that covers politics and culture in Italy, sign up here!]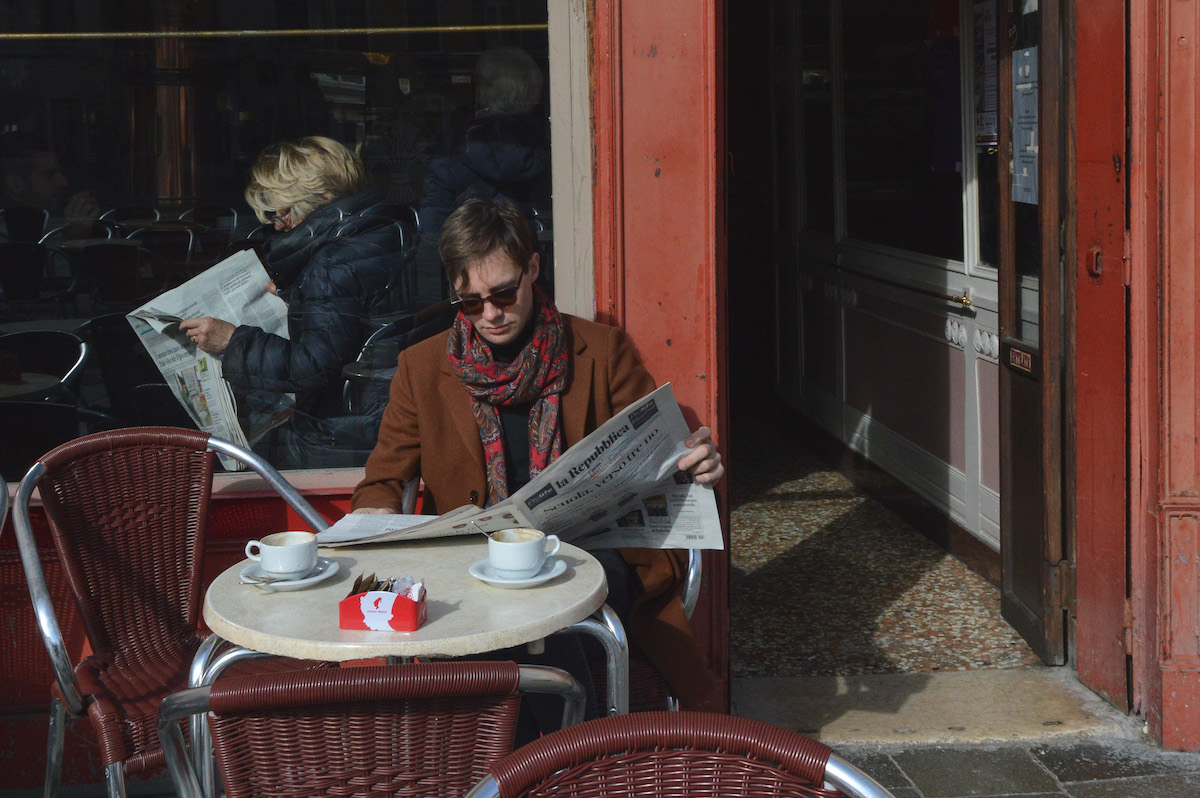 [Jamie reading the paper in Venice, his last trip before Covid-19 struck.]
+++++
Francine Segan - The ultimate foodie trip in Emilia-Romagna
Sadly, my meticulously detailed, marvelous month-long trip to Emilia-Romagna set for July 2020
was another of the many Covid casualties. 
I've been dreaming about this list of the things I'll eat (and do!) once I can return to Emilia-Romagna:
-Eat piadina with squaquerone and arugula while sitting along the harbor in Cesenatico.
-Watch the chef make my bowl of passatelli - rustic pasta of Romagna - at Osteria Passatelli del Mariani, after visiting all the astonishing 5th- and 6th-century mosaics in the UNESCO World Heritage city of Ravenna.
-Nibble on coppia ferrarese, a handmade roll so unique to Ferrara that it was awarded special IGP geographic status, as I stroll on the ancient walls that surround the city center admiring all the stunning Renaissance architecture sponsored by the Duke of Ferrara. Then for a real taste of the Renaissance, I'll order pasticcio alla ferrarese, Ferrara's famed savory-sweet macaroni pie, made according to a centuries old recipe at the restaurant Cusina e Butega.
-Wake up to the lavish breakfast buffet at Hotel Palace in Milano Marittima, one of my favorite summer destinations. Then I'll work up an appetite for their even more lavish seaside luncheon by trying my hand at harvesting salt at the Cervia salt mines nearby.
-Enjoy freshly made strawberry gelato after seeing Carpigiani's wonderful Gelato Museum exhibit tracing centuries of sorbet and gelato history.
-Lunch on a platter of mortadella, Bologna's delicate pink salumi that dates back to ancient Roman times, after a morning spent shopping through the Quadrilatero food markets off Piazza Maggiore.
-Sample 12- and 25-year-old Aceto Balsamico Tradizionale di Modena after a tour of one of the many aceto makers of the area. Then I'll visit Modena's UNESCO World Heritage Ghirlandina Tower and the town's stunning Duomo, with its intricate 12th-century façade so I can build up an appetite for a plate of tortellini for dinner.
-Parma, a UNESCO Creative City of Gastronomy, whose historic center is a UNESCO World Heritage Site, is the perfect place for me to enjoy a lunch platter of the area's DOP specialties: Parmigiano Reggiano and Prosciutto di Parma.
-Sip lo spritz and nibble on the elegant aperitivo offerings at the historic Grand Hotel in Rimini.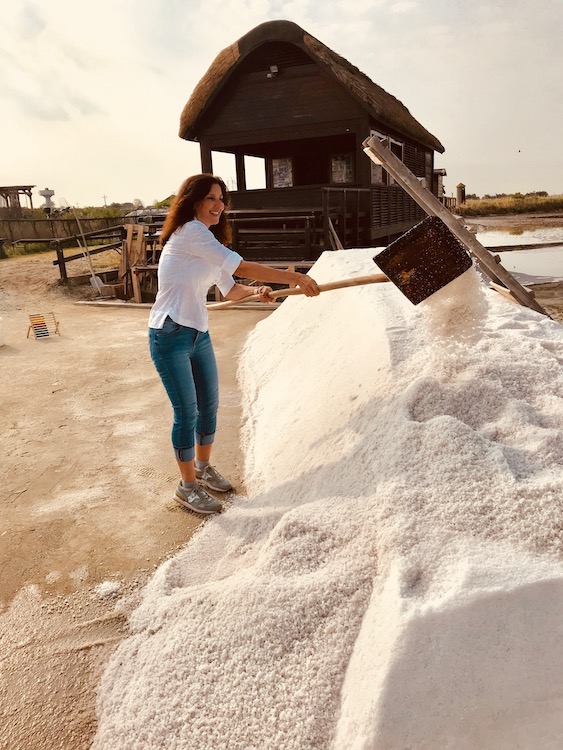 [Francine harvesting salt at the Cervia salt mines in Romagna.]
+++++
Rebecca Winke -  In the footsteps of Dante
I'm a planner, in life and in travel. I love to sit down and pour over guidebooks, coming up with themed itineraries (we've seen Italy's top labyrinth gardens in a single trip and buzzed our way from south to north taking in the most scenic monumental cemeteries), commemorative visits (our 2020 jaunt to Amboise, France to visit Leonardo's grave on the 500th anniversary of his death had to be scrapped), and once-in-a-lifetime events (I still kick myself for missing the 2015 Expo in Milan and Christo's Floating Piers the following year). 
Italy is pulling out the stops to celebrate the Year of Dante in 2021 and I am already cooking up a driving tour focused on the Father of the Italian Language. We'll begin in Florence to visit Dante's House - a museum which sits on the site of his birth - and spend time in Ravenna to pay our respects at his grave. We'll also stop in a handful of other cities where Dante is known to have visited (Bologna and Verona topping the list) before ending just down the road from home in Foligno to see where the very first copy of the Divine Comedy was printed in 1472.   
[Rebecca enjoying the pool... and the Italian countryside.]
+++++
James Appleton - Venice, before it gets crowded again
"Wait, you've never been to Venice?" That's the reaction of most Italians when I tell them I'm yet to set foot in the floating city. There are lots of reasons why I haven't, but chief among them is a sense of dread imbued by countless photos of thronging crowds on the Piazza San Marco, gondolas bumper to bumper on the canals like rush-hour traffic on the motorway, tour group after tour group after tour group... La Serenissima has never seemed particularly serene. So, oddly, the pandemic may offer an opportunity for me. There's likely to be a time window in which region-to-region travel in Italy will be allowed - letting me travel from Lombardy, where I live, to Veneto - but international travel will still be restricted, making Venezia my own private resort. Well, sort of.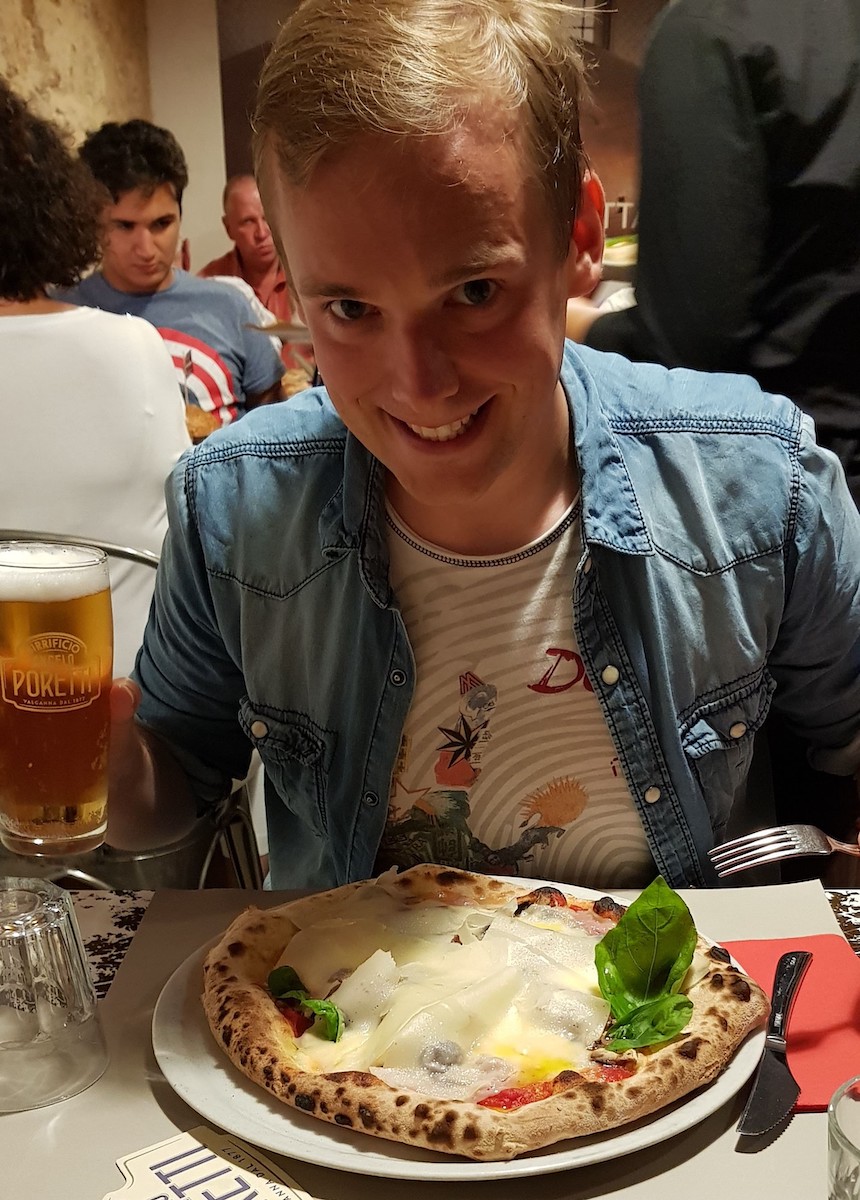 [James eating what looks like a delicious pizza in Ortigia, Sicily.]
+++++
ITALY Magazine's editors Georgette and Silvia also reveal their Italian travel dreams for 2021.
Georgette Jupe - The healing power of the sea
There's something magical about the sea. The air, the wind, the salty seafood and feeling of sand in your toes – there's no doubt that it provides a level of relaxation that we all need right now. Since 2021 has been so daunting on the general psyche of most of us, myself included, this is why a visit to one of my favorite seaside destinations in Italy is what I crave the most. I normally head to Liguria, among the craggy hilltops and small, pebble beaches with water so clear it would be a crime not to take a swim. While most people stick to the popular Cinque Terre villages, we head instead to a small village close by but home to a completely different vibe. Bonassola is one village past Levanto, another popular summer resort town wedged between the mountains and the sea. We stay at a little bohemian hotel with views overlooking the bay and on nice mornings walk to the Chiesetta della Madonnina della Punta, a tiny chapel on a rock overlooking the sea. Between swims, bike rides through an old train tunnel, a cheeky spritz, and mouth-watering Ligurian focaccia for lunch, I can't think of any place I'd rather be.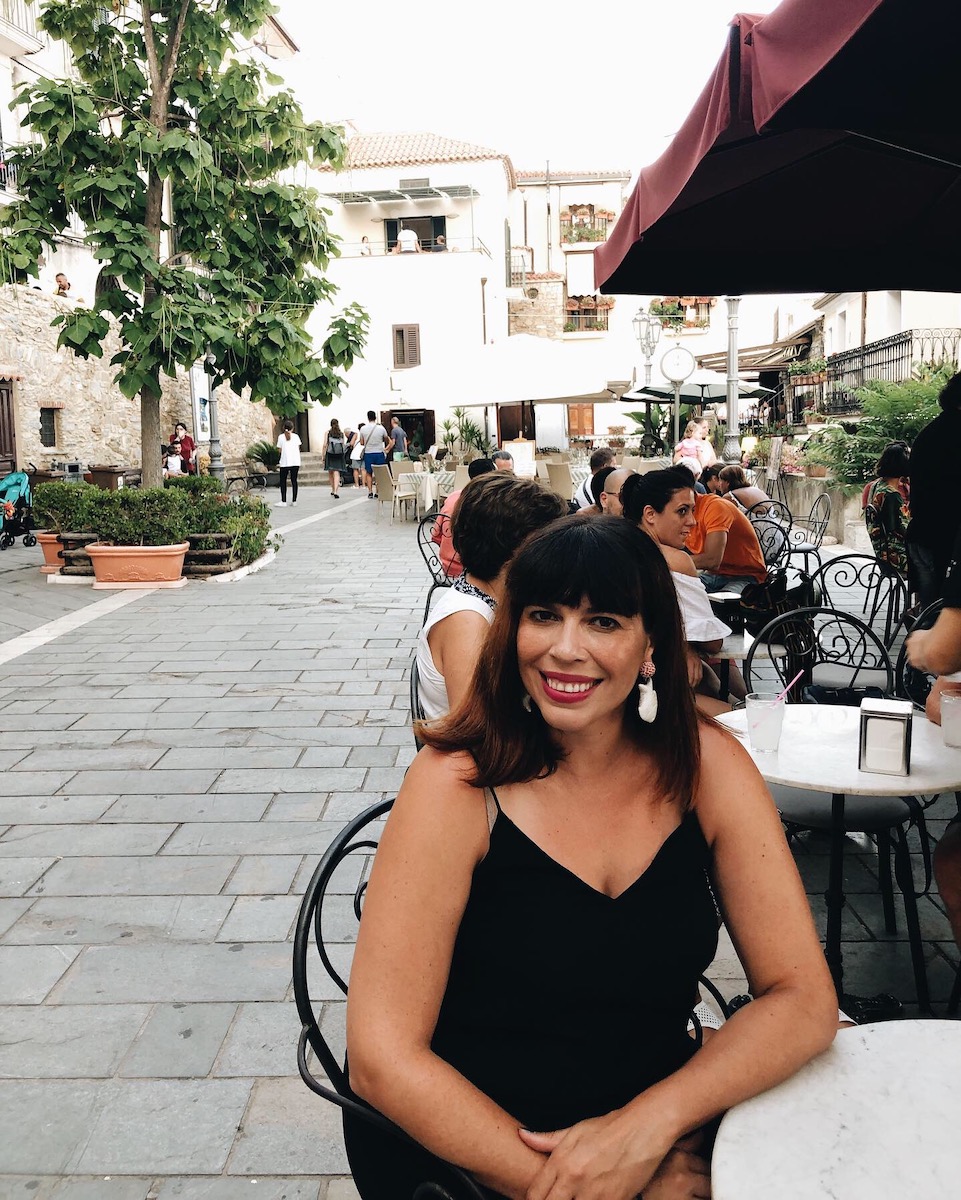 [Georgette plans to spend relaxing days by the seaside in Bonassola.]
+++++
Silvia Donati - Exploring the great outdoors in Trentino
In 2021, I want to hike as much as I can, and I plan to stick mostly to Trentino, the northern Italian region where I moved last year. I want to further explore 'my' Val di Non, the valley I now call home, and gradually discover neighboring valleys, such as Val di Sole, Val d'Ultimo, Val Rendena, Val di Pejo, and a number of other smaller valleys - the wilder, the better! I also want to explore all the hiking trails in the Brenta Dolomites, those magnificent mountains I can see from my living room window. The Brenta group is the westernmost group of the Unesco-inscribed Dolomites. The part comprised within Val di Non is the most unspoiled and unexplored, part of the Adamello Brenta Natural Park, home to the brown bear. If you'd like to discover a wilder, more outdoorsy side to Italy, you can follow my adventures on my Instagram profile!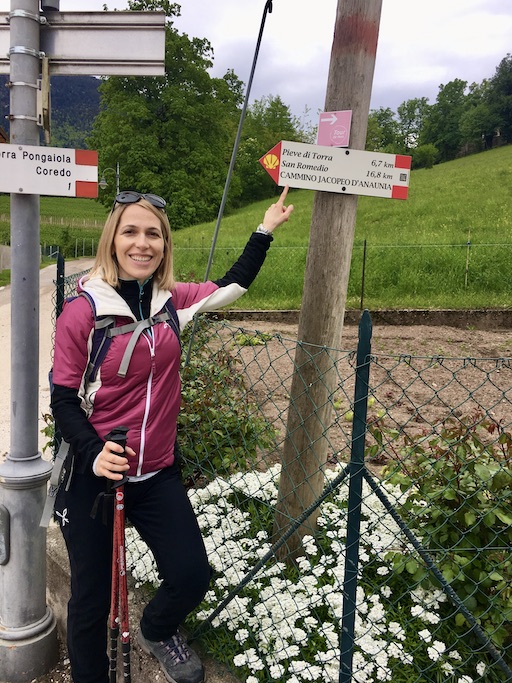 [Silvia ready to tackle 17 kilometers on the Cammino Jacopeo d'Anaunia in Trentino's Val di Non.]