Close your eyes and picture this. 

Rolling hills where the color of foliage slowly turns to amber as the first signs of autumn start to awaken. Waves crashing among inviting white-sandy beaches a quiet contrast to a lovely promenade where locals stroll before sunset and before a huge fish dinner is consumed with crisp whitewineto wash down the day's adventures. Cobblestoned streets, the stones softly lit in yellow, are home to neighbors calling greetings to one another in local, hilltop villages. 
You might be picturing the region of Tuscany, as its much-hyped scenery is often the first thought to many who consider a move to Italy. They picture a life you often only find in novels, without considering that the fantasy of a destination doesn't always live up to reality. While that kind of slow paradise that we all love Italy for might come as a disappointment to those arriving to the very-visited and crowded cities of Florence and Siena; people who have spent their lives in Italy know what the real secret is. You can find just as lovely a landscape, culture and food if you search a little harder, and open your mind to places that don't make an online listicle's top 10 travel list.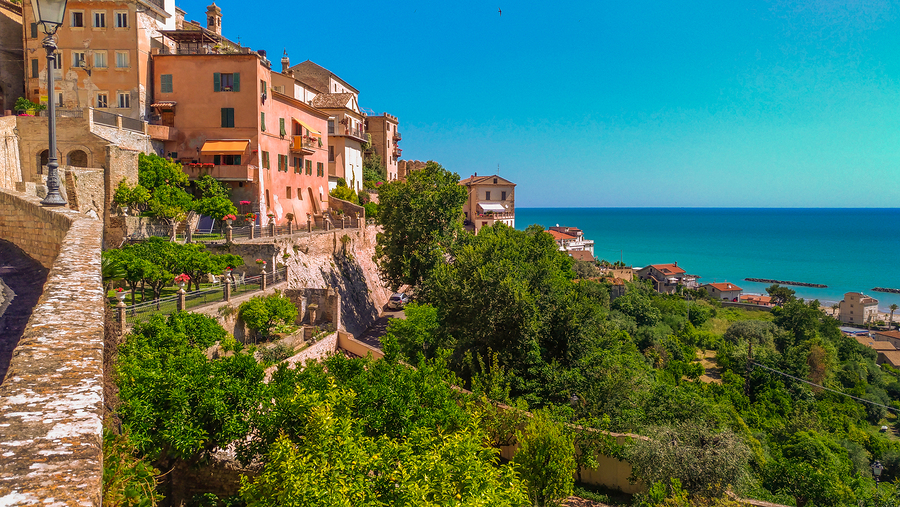 Le Marche, one of Italy's most authentic, vibrant and hidden gems, is one of those places. 
To get a lay of the land consider that Marche is an eastern, central Italian region that sits between the Apennine Mountains and the Adriatic Sea. It features over 100 miles of glittering Adriatic coastline and is the birthplace of Italy's notable 19th-century author, Giacomo Leopardi. Its beauty is extraordinary, with vineyards, olive groves and panoramas as far as the eye can see. Among its natural attributes the cost of living here is much less than many other areas of Italy with the added bonus of being located within the country.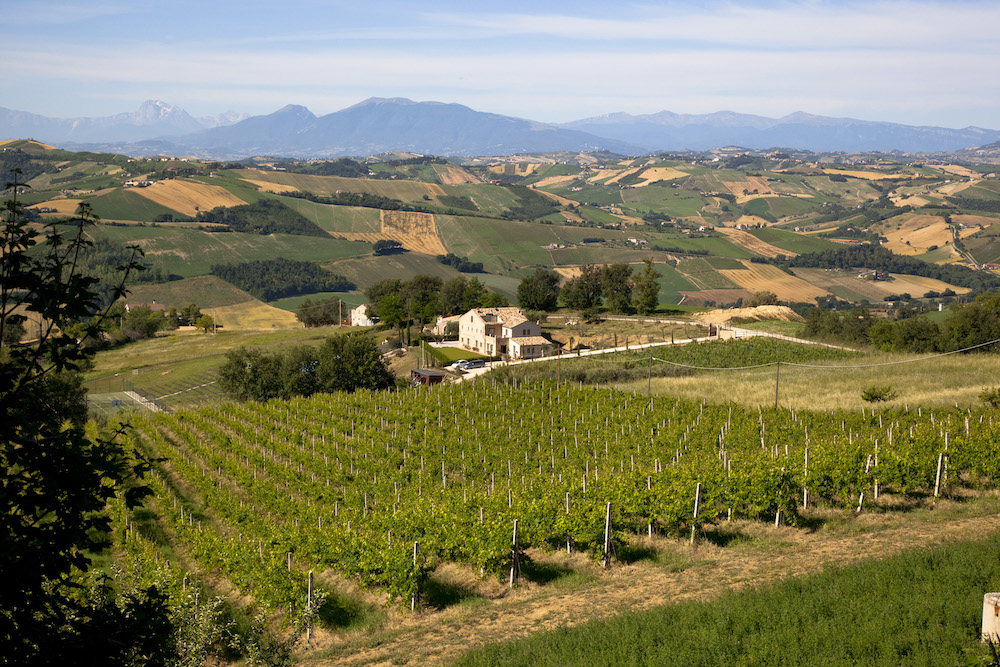 Culture vultures will appreciate the cities of Urbino (birthplace of Raphael), Recanati, Ascoli Piceno and Fabriano and mountain lovers will revel in the mysterious and beautiful nature that encompasses the Parco Nazionale Monti Sibillini. The Marchigiani themselves are a humble, friendly people. They are no strangers to hard work and at the same token very much appreciate the laid-back kind of life that radiates here. This is something I have personally felt on every single trip that Nico and I have made to Le Marche, along with noting a quiet sense of calm that can be felt within every village.  
In order to give the region of Le Marche its rightful due, here are a few reasons why you might consider a new life in Italy's best kept secret. 
Stunning Beaches: Blue Flag Certified 
Italy might be home to plenty of coastline, but not all had been created equal. In order to know the cleanest and most well-preserved beaches to visit, you should always consult the annual blue flag list that ranks the best of the besta ccording to their environmental standards, beauty and services. Luckily Le Marche is home to more than 15 of these beaches from Ancona to Pesaro e Urbino. 
Which are they? We'll provide a bullet list below from this map: 
Gabicce Mare (Pesaro – Urbino)
Pesaro
Fano (Pesaro – Urbino)
Mondolfo – Marotta (Pesaro – Urbino)
Senigallia (Ancona)
Sirolo (Ancona)
Numana (Ancona)
Ancona – Portonovo (Ancona)
Potenza Picena – Porto Potenza Picena (Macerata)
Civitanova Marche (Macerata)
Pedaso – Lungomare Centro (Fermo)
Fermo – Lido, Marina Palmense (Fermo)
Cupra Marittima (Ascoli Piceno)
Grottammare (Ascoli Piceno)
San Benedetto del Tronto (Ascoli Piceno)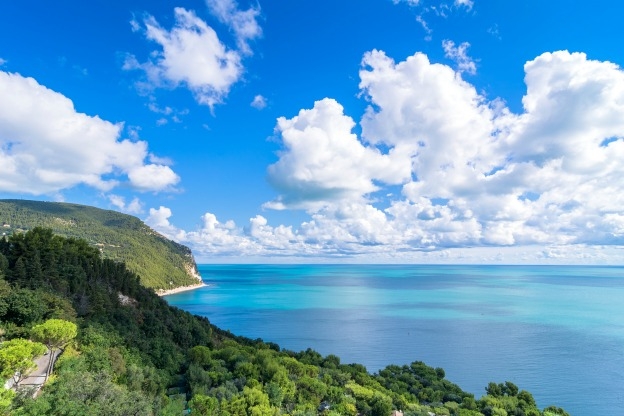 A Region with a Rich Food and Wine Culture
Le Marche's thriving food culture spans mountain to sea with centuries-old cheeses, truffles (the most famous hailing from Acqualagna, home to an annual truffle festival) and excellent extra virgin olive oil. The region is also famous for the Campofilone pasta with IGP recognition (guarantee of origin for foods produced in specific areas) and boasts six Slow Food Presidia.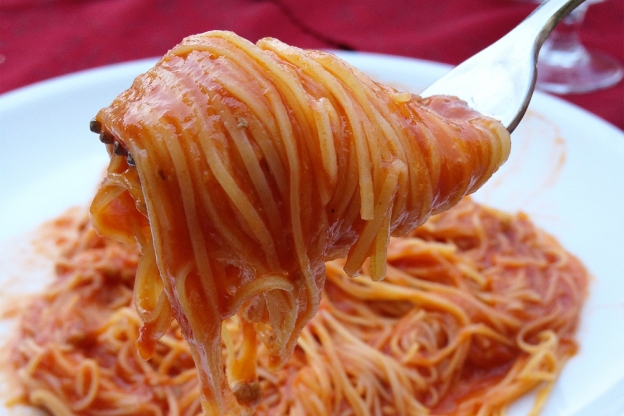 We always go for local delicacies like olive all'ascolana (stuffed, fried olives) and vincisgrassi (Le Marche-style lasagne). Don't miss out on trying local cheeses including Casciotta d'Urbino, Pecorino dei Monti Sibillini and Formaggio di Fossa. A dish from Ancona is stoccafisso, made from fish, potatoes, olives, tomatoes and extra virgin olive oil, a delicacy which Garibaldi insisted on during his exile on St. Helena, snubbing the fish from the Tyrrhenian Sea.
All along the coastline you will find each towns interpretation of Brodetto di pesce, a delicious fish soup that can be made with tomatoes or as in the case of the area of Ascoli, saffron. 
The hills, gently sloping from the Apennines to the sea, combined with a climate perfect for viniculture, produce delicately perfumed grapes that make for excellent wines throughout the region. You may have heard of the white Verdicchio dei Castelli di Jesi or the Verdicchio di Matelica riserva, perfect varieties to accompany fish dishes.In the province of Ascoli Piceno, you can find wonderful wines featuring the coveted DOC labels (Rosso Piceno and Falerio) and three DOCGs (Offida Pecorino, Offida Passerina, and Offida Rosso) and the Conero riserva, makes use of only the Montepulciano grape for its elegance, structure and complexity.
Cost of living in Le Marche is a clear SI 
Italy has long been a favorite destination for those looking for another life without breaking the bank. While the country as a whole is much more affordable to live than places such as Amsterdam or Norway, it truly depends what part of the boot you call home. Soaring rents and housing prices in places like Rome, Florence, the countryside of Tuscany, Venice and Milan make it harder to start a new life abroad but in Le Marche you can still get a proper "bang for your buck" in terms of the local cost of living (groceries, restaurants, leisure activities), throughout the entire region.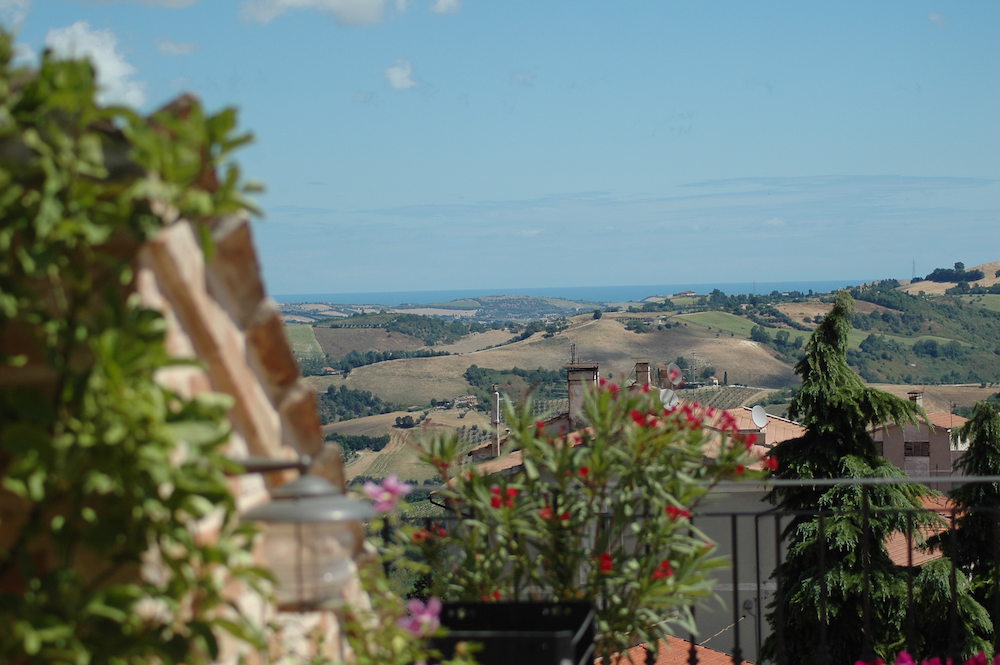 When It comes to buying a home, you have even more exciting options. Appassionata for example, is a luxury and boutique Fractional Ownership business run by Brit Italofiles Dawn Cavanagh-Hobbs and husband Michael located in the heart of this beautiful region offering an affordable and luxurious way to own a second home abroad. 
Owners have 1/10th shares (five weeks' exclusive residency each year) in their own unique property, professionally managed and maintained throughout the year – a great no-brainer for those who don't want to deal with local red-tape nightmares and restoration headaches. Their well-designed properties are also all within close proximity to Marche's mountains and coastline, and two local airports making la dolce vita much easier to reach. This year marks their 10th anniversary of providing a dream life for those looking for a holiday home in Italy.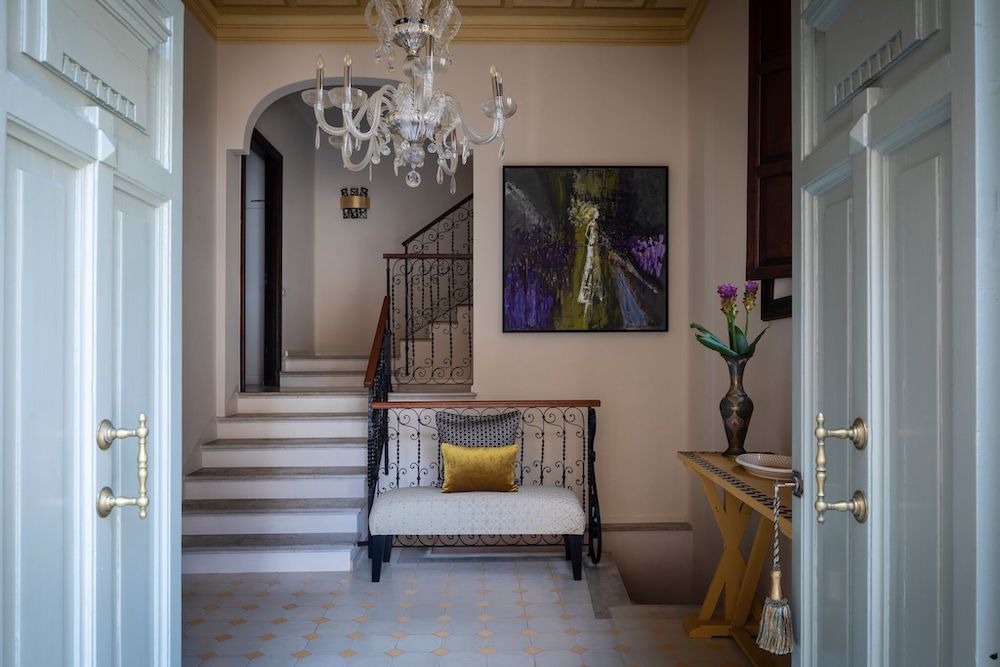 We especially love their latest venture, the iconic Villa Veneto. A historic and elegant Liberty Villa dating back to the1930's, the house is laid out over 4 floors and been fully renovated and modernised. Think 3 terraces, a Jacuzzi spa with 360° views, an underground ancient wine cellar, a games room with pool table and exquisitely furnished by the Interior Designer – 'Dawn Cavanagh-Hobbs'. This unique, spacious home situated in the historic town of Lapedona, with breath-taking views and just a short 5-minute drive from the coast. But you better move fast because the first three shares have already been sold!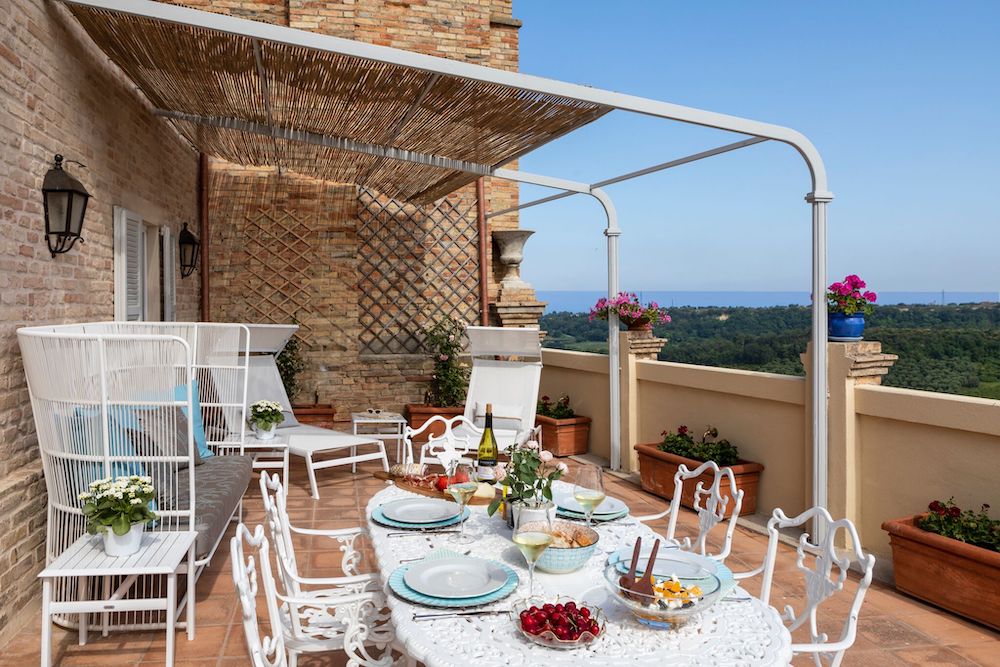 Cultural Destinations Without the Crowds
As travel becomes an ever more affordable prospect for people around the globe, cities like Florence, Venice and Rome are swelling under the always-arriving crowds. Le Marche is a breath of fresh air in comparison and offers plenty of its own cultural heritage that is well worth the drive. In the UNESCO-recognized hilltop town of Urbino, the 15th century Ducal Palace and the National Gallery of Le Marche is a great place to start.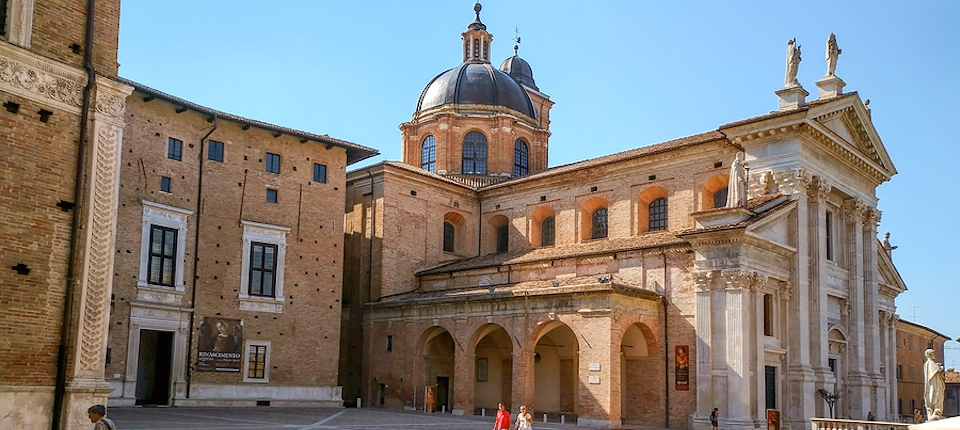 Thanks to the enlightened Duke Federico of Montefeltro he refashioned this windy hilltop into an early model of the quintessential Renaissance town. In his palace, you'll find a first-class collection of paintings including works by Piero della Francesca, Raphael, Titian and Barocci. 
Another stop takes you to Ascoli Piceno otherwise known as "the city of a hundred towers". Start from its Renaissance Piazza del Popolo where much of the local life takes place and make time to visit the Church of San Francesco, ending with a coffee break at Caffè Meletti. Keep in mind that every third weekend of the month there is antique fair in the main square. Lovers of opera should head to the city of Pesaro where every summer a famous cultural festival takes place at the Rossini theatre.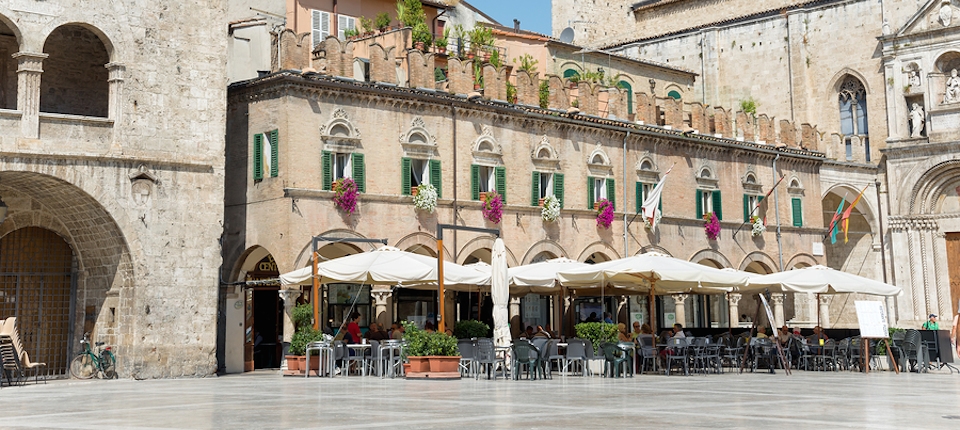 Even sleepy towns such as Offida have been known around Italy for their charms, Offida for example is home to a prestigious lace production since the 15th century. You can still see displays of lace produced by the local merlettaie (lace makers) around town and in the local museum. 
Great access to other areas of Italy 
When it comes to arriving to Le Marche you can fly to the local airport in Ancona, Rome or Bologna and rent a car. While you can get around by train, we recommend renting a car as the region itself is interconnected by an easy to navigate road system that is well maintained throughout all the coastal and interior areas. Keep in mind that Ancona is also a great starting point to hop on a ferry to discover Croatia, Greece and Turkey.
Fractional ownership is fast becoming the smartest way to enjoy the benefits of owning a luxury holiday home in Italy at a fraction of the cost of buying a holiday home outright, learn more about Appassionata's properties in Le Marche and contact them to arrange your discovery visit today! Phone: UK: 07951674916 | Italian: 0039 339 7719274, email: dc@appassionata.com