Sassari (Sardinia)
Sassari is located in north-western Sardinia, at 225 meters (738 ft) above sea level. It is one of the oldest cities on the island. Since its origins at the turn of the 12th century, Sassari has been ruled by the Giudicato of Torres, the Pisans, the Sassaresi themselves in alliance with Genoa, the Aragonese and the Spanish, all of whom have contributed to Sassari's historical and artistic heritage. Sassari is a city rich in art, culture, and history, and is well known for its palazzi, the Fountain of the Rosello, and its elegant neoclassical architecture, such as Piazza d'Italia (Italy Square) and the Teatro Civico (Civic Theatre). The Cavalcata Sarda (the Sardinian Cavalcade) is one of the main events in Sardinia. On the last Sunday of May, thousands of people come from all over Sardinia to Sassari to parade through the city in their local folk costumes on foot and ride on hundreds of the best Sardinian horses.
What you can't miss in Sardinia
Where is Sassari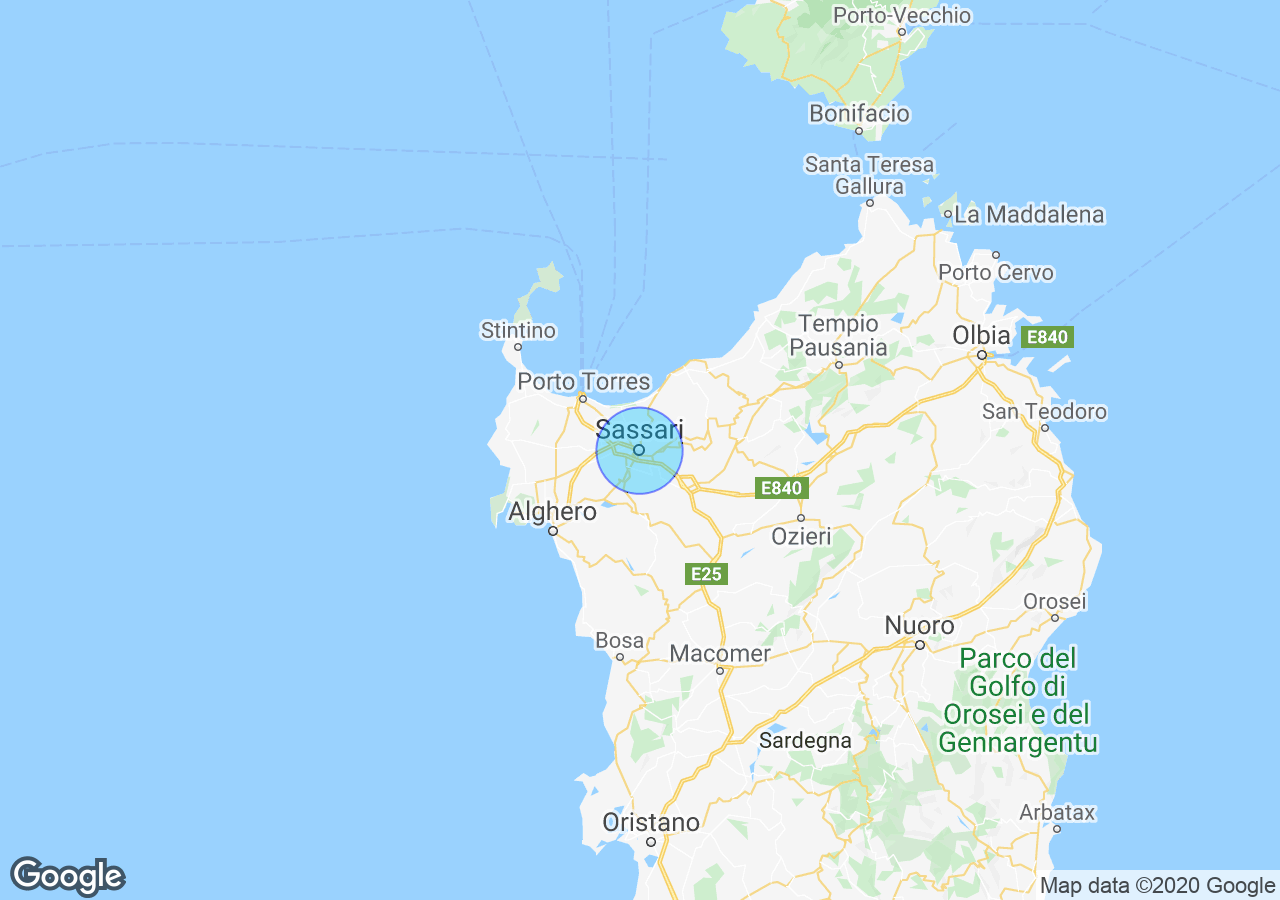 Top Experiences in Sardinia
Properties for sale in Sardinia
What others are saying about Sardinia
Hi I am seeking some advice regarding property management in Italy. 
My wife are considering going to Sardinia this September.  We know nothing about the island.  I.e. what part of the island to go to.   We'd like to stay in a nice 4-5 star hotel that's right on the ocean, with a beautiful beach.  Any advise would greatly be appeciated.
Hello everyone! I am from Brazil living in Italy for two years. I am a resident in Sardinia. If there is anyone who is thinking of moving in here that I can help out with any advices and suggestions, please do not hesitate to contact me.