Gargano (Puglia)
Gargano is a historical and geographical sub-region in the province of Foggia, Apulia, southeast Italy, consisting of a wide isolated mountain massif made of highland and several peaks and forming the backbone of the Gargano Promontory projecting into the Adriatic Sea, the "spur" on the Italian "boot". Most of the upland area, about 1,200 km2 (460 sq mi), is part of the Gargano National Park, founded in 1991. The coast of Gargano houses numerous beaches and tourist facilities, including resorts such as Vieste, Peschici and Mattinata. The two major salt lakes of Lesina and Varano are located in the northern part of the peninsula. Monte Gargano is the site of the oldest shrine in Western Europe dedicated to the archangel Michael, Monte Sant'Angelo sul Gargano. Other tourist attractions include the cathedral, the episcopal palace, the Abbey of Santa Maria of Ripalta and the volcanic rocks dating back to the Triassic Period, known as "Black Stones", as well as the Sanctuary of San Nazario.
What you can't miss in Puglia
Where is Gargano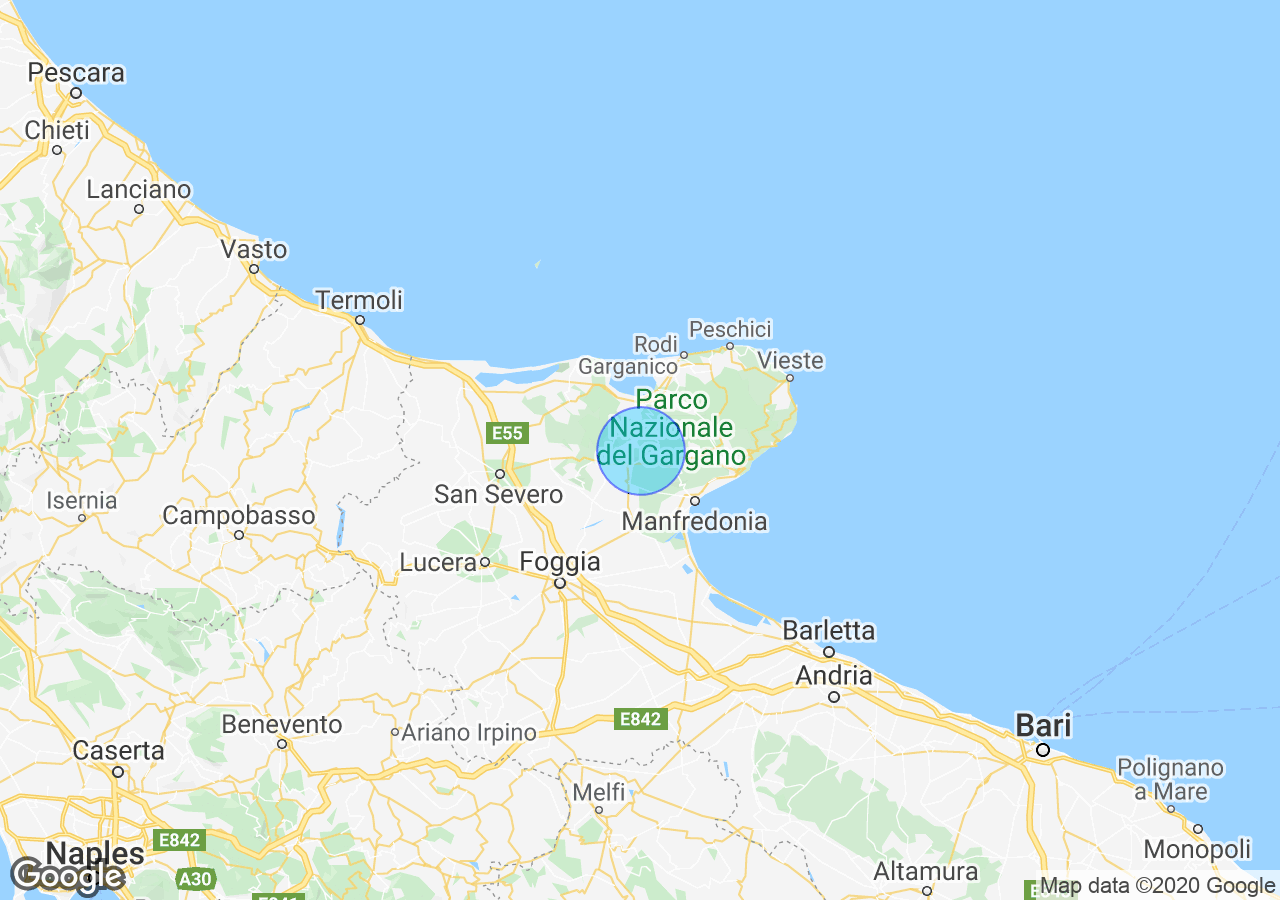 Top Experiences in Puglia
Properties for sale in Puglia
What others are saying about Puglia
Suggestions for restaurants in Puglia
Ciao a tutti! Buon giorno! 
 I'm coming to Puglia, Ostuni soon. Do you know where do buy Olive oil, from farmers/ locals.,not from 
supermarkets. ? Thank you ! 
??
Ciao Everybody! We moved to Ostuni ( from Netherlands) a year ago, we are looking for friends, interesting people, international families or  any)). 
We bought a Trullo.  Would be nice to get contact , make friends. 
feel free to contact. 
Oksana and Bert