Martina Franca (Puglia)
Martina Franca or only Martina is a municipality in the province of Taranto, Puglia. Since 1975, the town has hosted the annual summer opera festival, the Festival della Valle d'Itria. The town has a particularly beautiful old town surrounded by stone walls with prominent Baroque gates leading to piazzas and narrow, winding streets. Piazza Roma is the largest square in the old town, with a greenspace in the center of a largely triangular grass pattern, facing the 17th century Palazzo Ducale.
What you can't miss in Puglia
Where is Martina Franca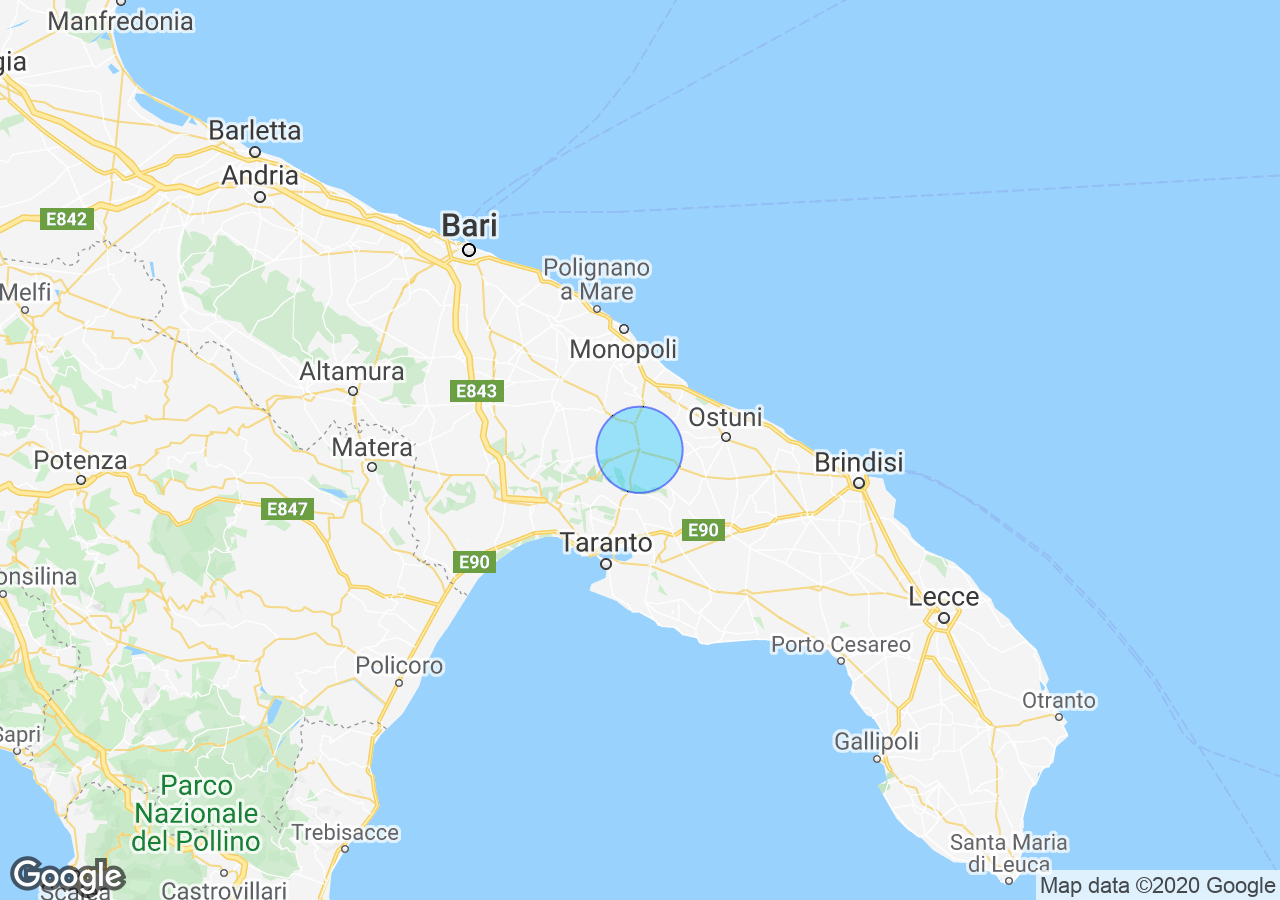 Top Experiences in Puglia
Best places to stay in Puglia
Properties for sale in Puglia
What others are saying about Puglia
Buongiorno, Italy Magazine!
I hope this is the right section to put this in, since it does in a way concern property.