Taranto (Puglia)
Taranto is a coastal city in Apulia, Southern Italy. Taranto is called "The City of Two Seas". Located on a spit of land that separates the open sea, it divides what are known as Mar Grande and Mar Piccolo. An artificial channel connects the two parts of the city. It is surmounted by the famous Swing Bridge, beyond which lies the heart of old Taranto, an ancient Medieval town comprised of the Cathedral of San Cataldo, the Aragonese Castle, also known as Castel Sant'Angelo, and many other monuments that recount of its ancient origins. Taranto is also an important commercial and military port with well-developed steel and iron foundries, oil refineries, chemical works, naval shipyards, and food-processing factories.
What you can't miss in Puglia
Where is Taranto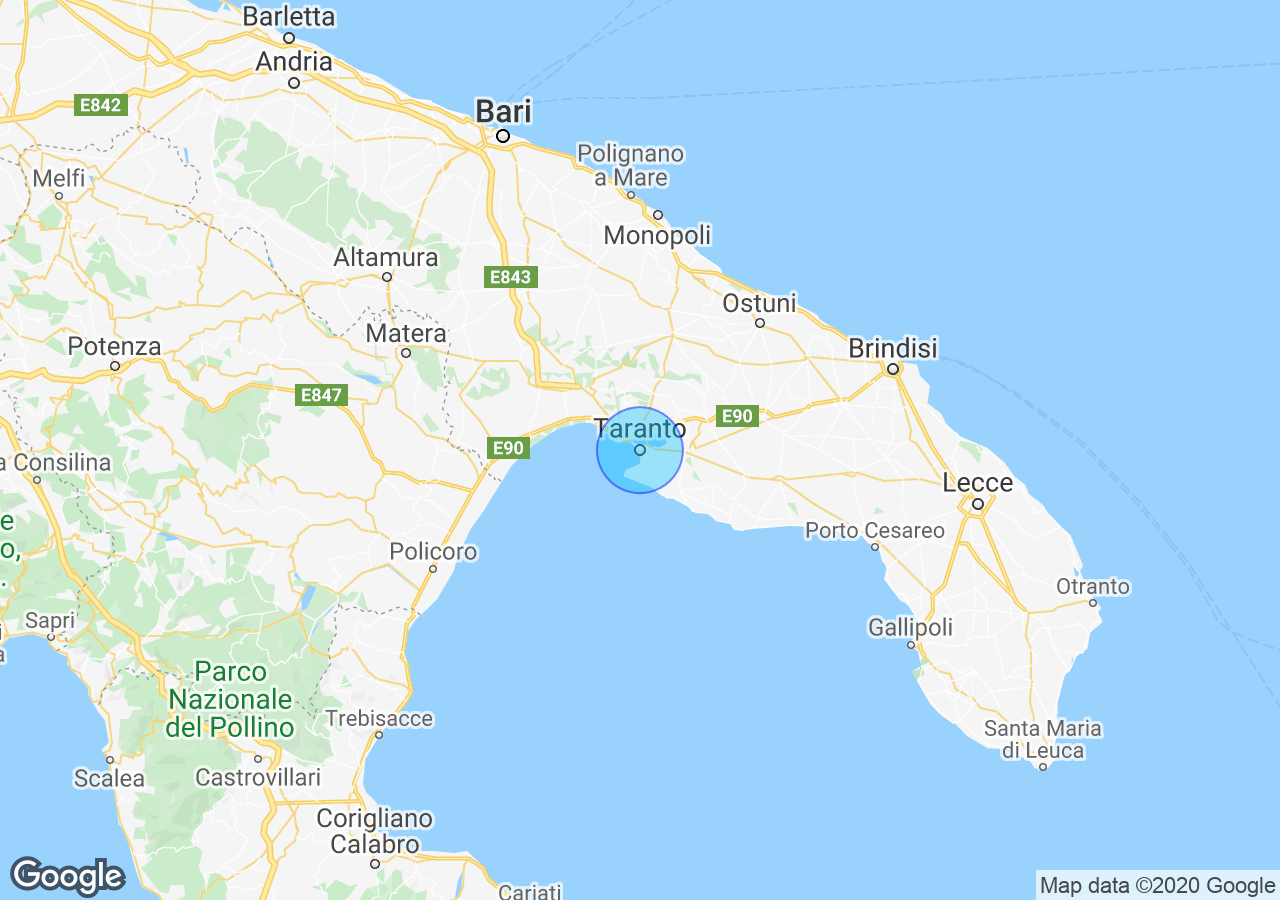 Top Experiences in Puglia
Properties for sale in Puglia
What others are saying about Puglia
Suggestions for restaurants in Puglia
Ciao a tutti! Buon giorno! 
 I'm coming to Puglia, Ostuni soon. Do you know where do buy Olive oil, from farmers/ locals.,not from 
supermarkets. ? Thank you ! 
??
Ciao Everybody! We moved to Ostuni ( from Netherlands) a year ago, we are looking for friends, interesting people, international families or  any)). 
We bought a Trullo.  Would be nice to get contact , make friends. 
feel free to contact. 
Oksana and Bert