Trapani (Sicily)
Trapani is a city on the west coast of Sicily. Founded by Elymians, the city is still an important fishing port and the main gateway to the nearby Egadi Islands. Walking through the old town, the signs of the passage of various civilizations over the centuries are immediately evident. Notable monuments include: the Church of Sant'Agostino, the Church of Santa Maria di Gesù, the magnificent Basilica-Sanctuary of Maria Santissima Annunziata, the Triton's Fountain, the Baroque Palazzo della Giudecca or Casa Ciambra. The city is renowned for its Easter related Holy Week activities and traditions, culminating between Good Friday and Holy Saturday in the "Processione dei Misteri di Trapani", colloquially simply the "Misteri di Trapani", a day-long passion procession featuring twenty floats of wood, canvas and glue sculptures of individual scenes of the events of the Passion. The city gives its name to a variety of pesto – pesto alla trapenese – made using almonds instead of the traditional pine nuts in Ligurian pesto.
What you can't miss in Sicily
Where is Trapani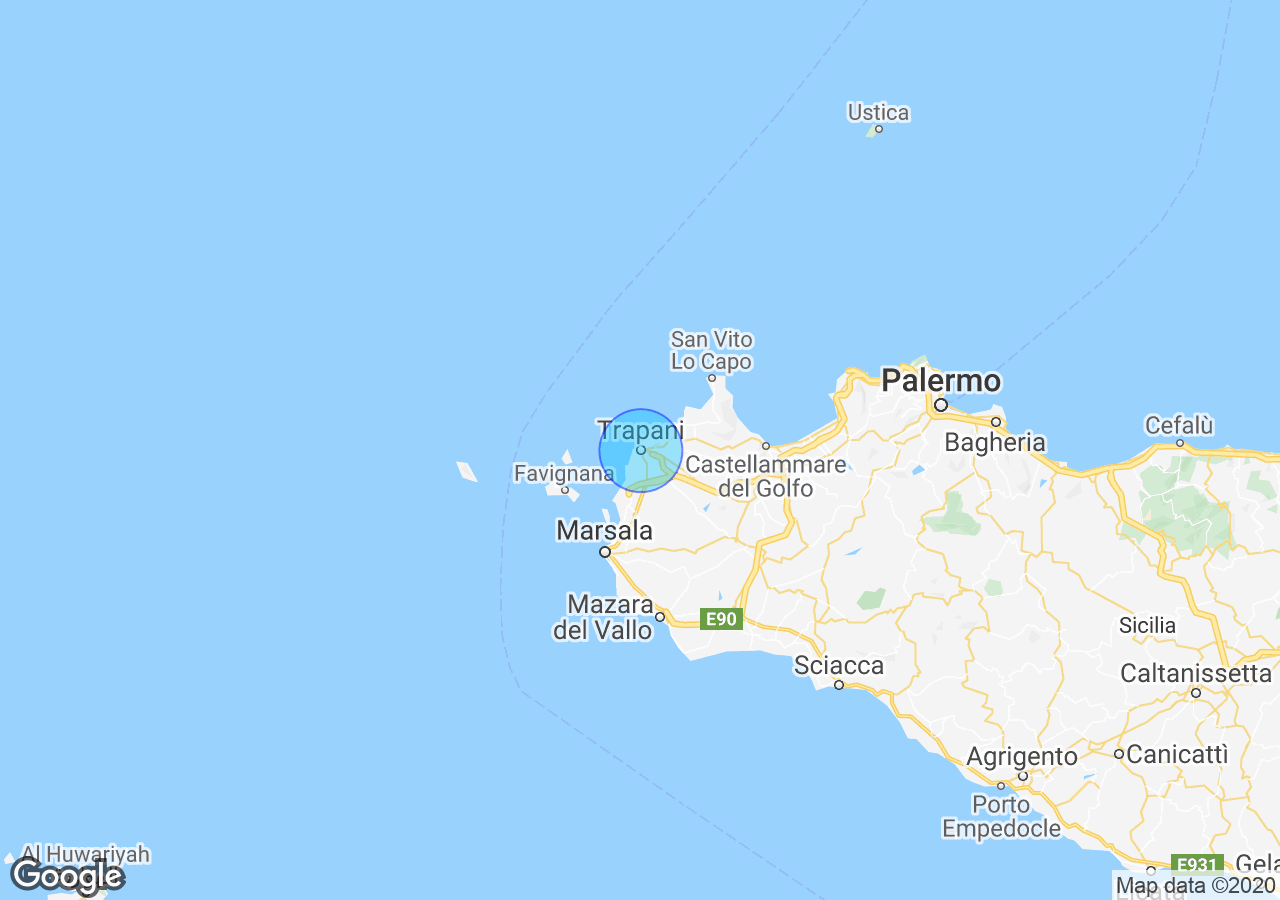 Top Experiences in Sicily
Best places to stay in Sicily
Properties for sale in Sicily
What others are saying about Sicily
Is it cheaper to live in Italy than the US?
Hi All,
Does anyone have a contact telephone or email address for a Mr Giovanni Caruso who is a an olive trees expert using a polyconic vase pruning system to revive olive trees?  I have seen online he runs workshops in Sicily but cannot find any contact details.
SOS...I am an American, living in Germany, currently in Trapani without a flight back until April 5. I do not speak Italian, currently learning German. I was supposed to travel back on March 15th, my boyfriend left on March 8th. My flight was cancelled so I made a new flight on March 19th.