Chieti (Abruzzo)
Chieti is a city in Southern Italy, 200 kilometres (124 miles) east by northeast of Rome. It is the capital of the province of Chieti in the Abruzzo region. Chieti lies on a crest along the Pescara River a few kilometres away from the Adriatic Sea, and with the Maiella and Gran Sasso mountains in the background. Chieti is amongst the most ancient of Italian cities. According to mythological legends, the city was founded in 1181 B.C. by the Homeric Greek hero Achilles and was named in honor of his mother, Thetis.
What you can't miss in Abruzzo
Where is Chieti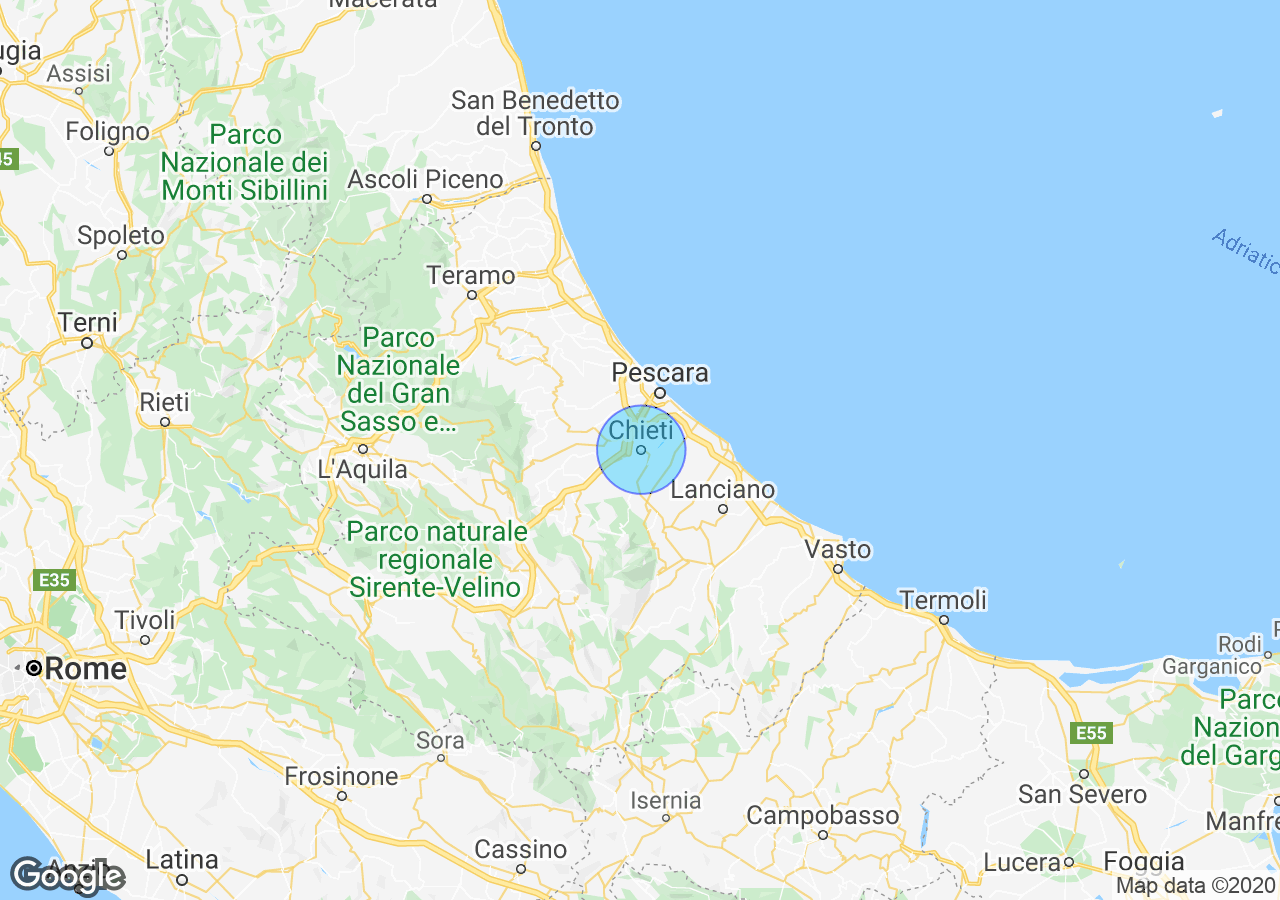 Top Experiences in Abruzzo
Best places to stay in Abruzzo
Properties for sale in Abruzzo
What others are saying about Abruzzo
Hello there,
Can anybody please recommend a good English speaking conveyancing solicitor/ lawyer in the Abruzzo please?
TIA, Nick 
what costs is a tenant expected to cover when renting in italy - are the costs consistent throughout italy with a rental board etc.
garbage tax, major repairs- like roof leaks, imu, water, electric, cosmetic - painting 
Hello Everyone.  I currently live in Southern California and next year, I'm preparing to go to Ripa Teatina, Chieti, the home of my Grandmother's family and would like to start conversing with someone living there.  Is there anyone out there who would like to connect, please?